Last Updated on November 4, 2022
Balenciaga are responsible for some of the world's most wanted trainers, from the chunky Triple S' to the iconic Speed sock pairs.
In fact, they're so iconic that they've become some of the most recognisable trainers in the world.
READ MORE: These Affordable Shoulder Bags Look Exactly Like Balenciaga's Le Cagole
Back in 2017, when they were first recognised as the 'shoe of the year', the Speed trainers were selling out everywhere.
Speed.2 sock-style sneakers, £735, Balenciaga – Buy Here
Speed high-top sock trainers, £728.47, Balenciaga – Buy Here
READ MORE: H&M and Zara Have Just Released the Best Miu Miu Mini Skirt Dupes
A source from Matches Fashion told Vogue at the time: "The Speed trainer has been an incredible success for us. During our second restock, in the summer, we completely sold out in one hour to a high volume of customers who had signed up to put them on their wish lists [this features alerts the customer when the item is back in stock]. Every time we upload further stock of this style, it sells out immediately. Our next delivery is due between now and January, and for spring/summer 2018, we don't see the demand falling."
However at over £700, these babies don't come cheap.
If you want to try these sock trainers out but don't want to splash that much cash (especially five years after the trend peaked), there are some on the high street for much cheaper.
Here are a few I think you'll love, from New Look, Calvin Klein, Kurt Geiger and more.
Wear Next may receive a small commission if you click a link from one of our articles onto a retail website and make a purchase.
For fashion advice and general chit-chat, join our Facebook group What To Wear Next or follow us on Instagram.
WN's Sock Trainers Edit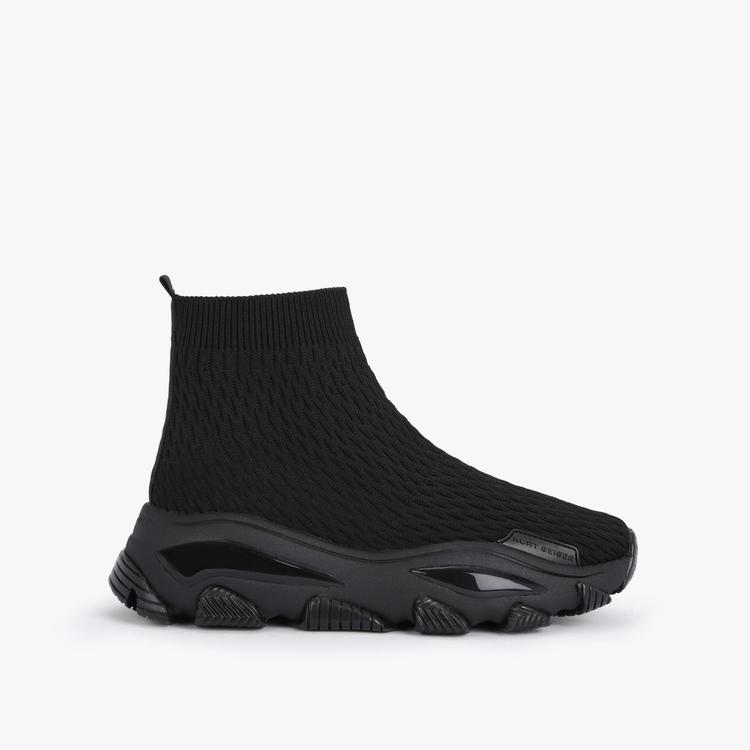 Lettie Knit Sock Drench, now £99, Kurt Geiger London – Buy Now
These look almost exactly like Balenciaga's sock trainers! Sleek and chunky, these are a steal at under £100.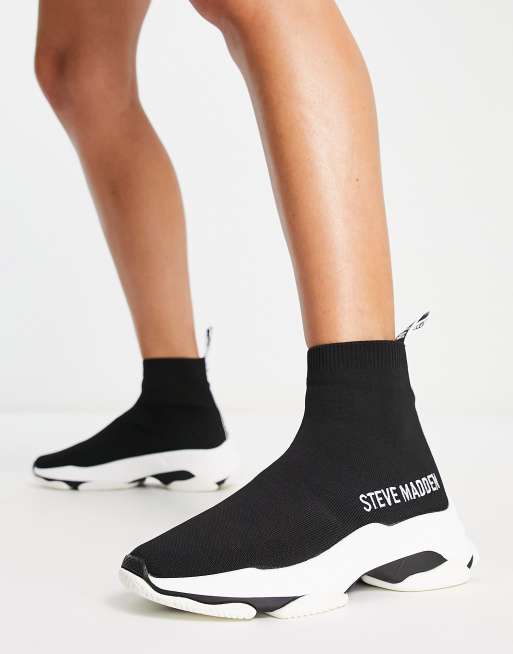 Steve Madden Master sock trainers in black, £100, ASOS – Buy Now
They can be worn with any outfit, from jeans to a dress. These sock trainers will be a great addition to your wardrobe.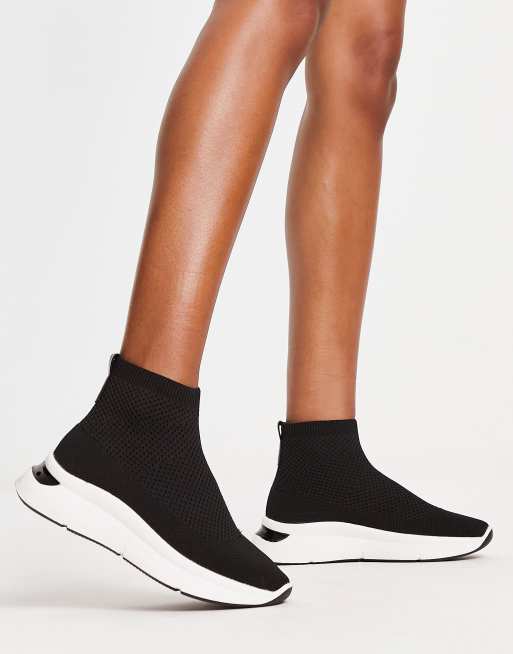 Sock trainer in black with chunky sole, £32.99, New Look at ASOS – Buy Now
Pair ASOS' chunky sock trainers with joggers, and you're halfway to perfecting the athleisure look.
Black Maya drench sock trainers, £30, Schuh – Buy Now
Schuh is leaning more towards comfortable athleisure shoes. The simple and minimalist design plays into the trainers' sporty roots.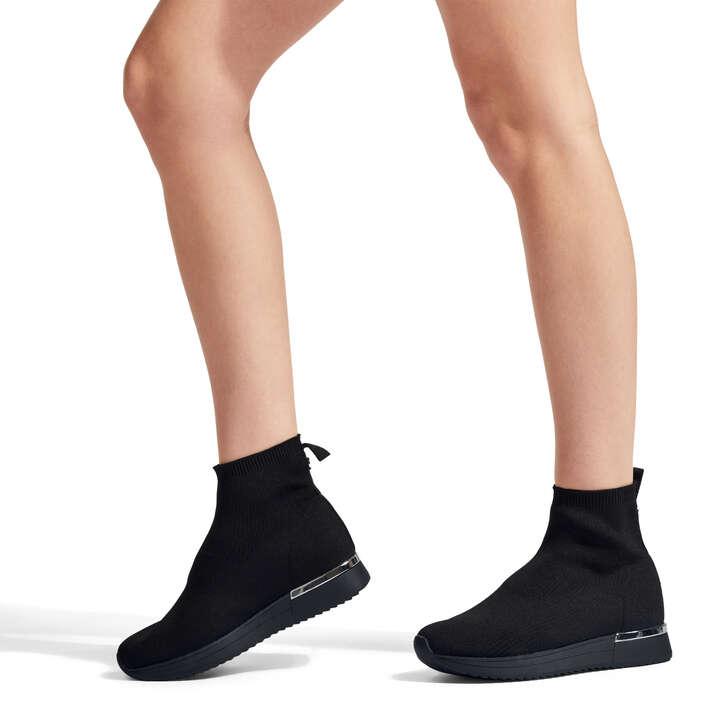 Karil trainers, now £49, Kurt Geiger at Shoeaholics – Buy Now
Miss KG fits into the cold autumn season. You can pair them with a basic white tee, your warmest trenchcoat, and relaxed trousers.