Last Updated on December 15, 2022
Planning to do a spot of post-Christmas shopping? While New Look is one of the most affordable brands on the high street, the Boxing Day sale is always a good one.
After Christmas, retailers have the last chance to sell pieces that weren't sold out during the rush and it's a great opportunity for us to take advantage of their more affordable prices.
READ MORE: H&M Boxing Day Sale: Everything You Need to Know
And New Look has the best deals during Boxing day. If you're keen on shopping IRL, it's good to be prepared and to find out ahead of time whether the brand will open its stores on Boxing Day.
READ MORE: When is the COS Boxing Day Sale?
Is New Look open on Boxing Day?
New Look will be open during Boxing Day, with the opening hours varying from store to store.
You can use their store locator to find the nearest store and to discover their Christmas opening hours.
How big are the discounts during the New Look Boxing Day sale?
Compared to Black Friday, there are often bigger sales happening on Boxing Day, but it's always different from brand to brand.
Last year, New Look offered a 60% discount for all their items sitewide.
READ MORE: Give Your Home a Lick of Paint in This Trending Colour, Set to Be Huge in 2023
Are shops open on Boxing Day?
The majority of our favourite retailers are open during Boxing Day, so you'll be able to see the sales for yourself at brands like H&M, Next, Zara, M&S, and plenty more.
Many will have reduced hours, operating from around 10am to 4pm – although you'll need to check the opening times of each specific store to avoid disappointment.
If you can't be bothered to go out in the cold though, you can shop the sales online, which is probably the easiest way to do so.
How often does New Look have sales?
The high-street brand participates in all the seasonal sales that take place in summer, during Black Friday and after Christmas, as well as offering smaller discounts throughout the year.
The best way to stay up-to-date on when they happen is to keep an eye out on their website and socials.
In fact, they have a sale on right now. New Look is offering up to 50% off select styles, from party-ready dresses to cosy knits and hats. Scroll down to check out our current favourites.
READ MORE: 7 Spring Summer 2023 Fashion Trends To Get To Know Now
Shop the sale
Black Diamanté Utility Button Blazer, now £25 – buy now
Black Floral Jacquard 1/2 Ruffle Sleeve Top, now £13.19 – buy now
Olive Quilted Hooded Long Puffer Jacket, now £44.99 – buy now
Noisy May Khaki Hooded Puffer Jacket, now £28.50 – buy now
Petite Deep Pink Slinky Ruched Roll Neck Mini Bodycon Dress, now £17.99 – buy now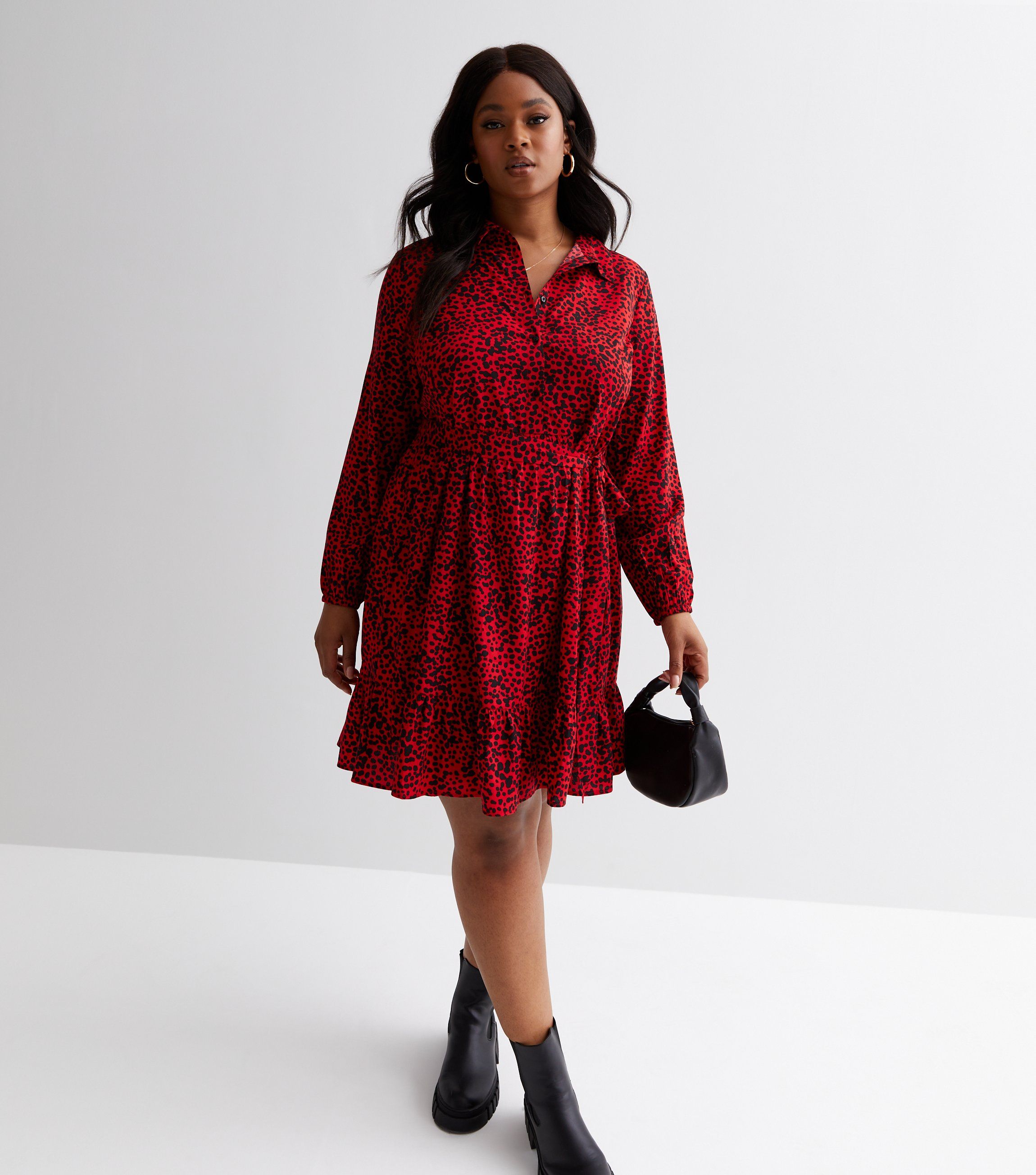 Curves Red Mark Making Crepe Long Sleeve Mini Shirt Dress, now £17.99 – buy now
Black Velvet Diamanté Embellished Cut Out Midi Bodycon Dress, now £41.25 – buy now