Last Updated on June 30, 2023
I'm sure you don't need reminding that 90s fashion is well and truly back – but there's one trend that I'm thrilled to see around the necks of some of the world's most stylish women, and that's Vivienne Westwood's iconic pearl necklace.
In case you don't remember, the late designer Vivienne Westwood released a choker in the 90s made out of faux pearls and a crystal orb.
The necklace has a unique design that mixed a royal symbol and the rings of Saturn, which made it pretty iconic at the time and today.
I'm not the only one who loves the piece of jewellery. Stars Dua Lipa, Kylie Jenner and Bella Hadid have been spotted wearing the Westwood necklace, while it's growing in popularity on TikTok too.
Searches for the necklace reached an all-time high in 2023, so it's safe to say that this trend isn't going anytime soon. If you want to hop on it, I'm right there with you.
The Westwood piece is available to buy right now — so grab it while you still can.
Mini Bas Relief Pearl Choker, £155, Vivienne Westwood – buy now
Mini Bas Relief Choker, £155, Vivienne Westwood – buy now
The distinct necklace comes in at £155, which isn't bad for a designer piece. But if that doesn't fit your budget, there are some pieces from the high street and independent retailers that look just as lovely.
You don't have to go through the trouble of locating all these because I've found them for you. Here are 11 pearl necklace alternatives to Vivienne Westwood's with a piece to suit every budget.
Wear Next may receive a small commission if you click a link from one of our articles onto a retail website and make a purchase.
For fashion advice and chit-chat, join our Facebook group What To Wear Next or follow us on Instagram.
Shop Vivienne Westwood necklace alternatives
Saturn Planet Pearl Necklace, £4.99, Amazon – buy now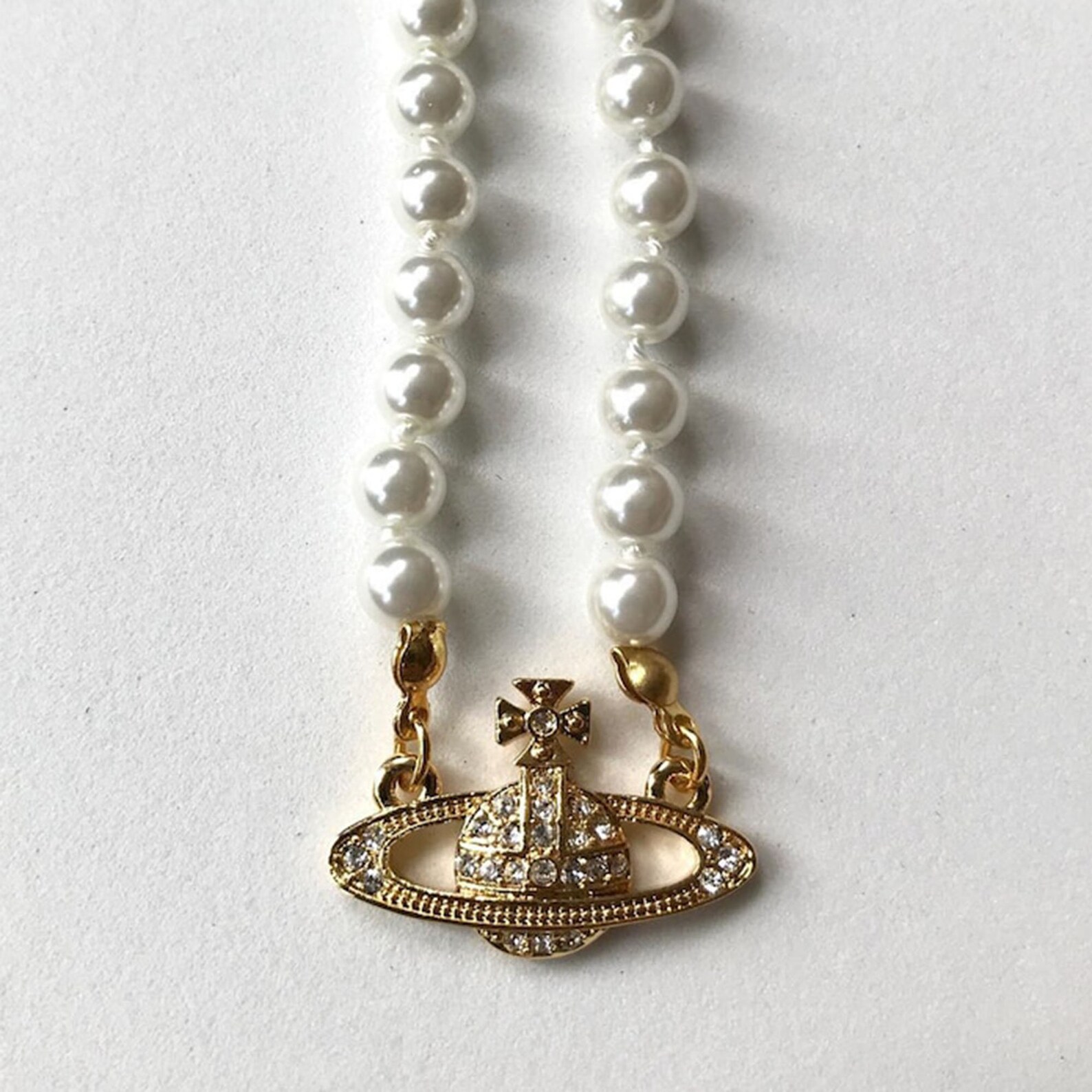 Pearl Necklace, from £18.24, Etsy – buy now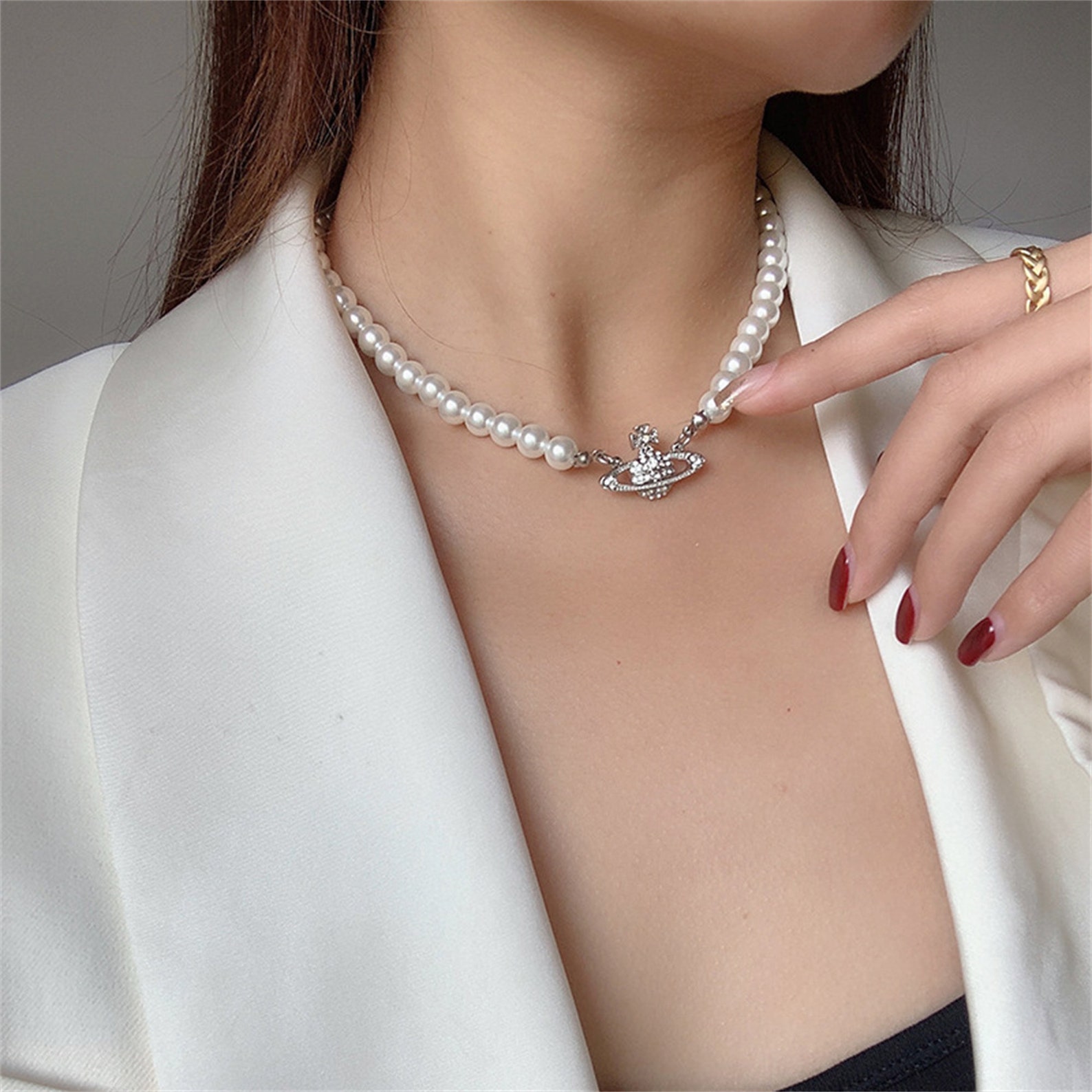 Classic Pearl necklace, from £11.18, Etsy – buy now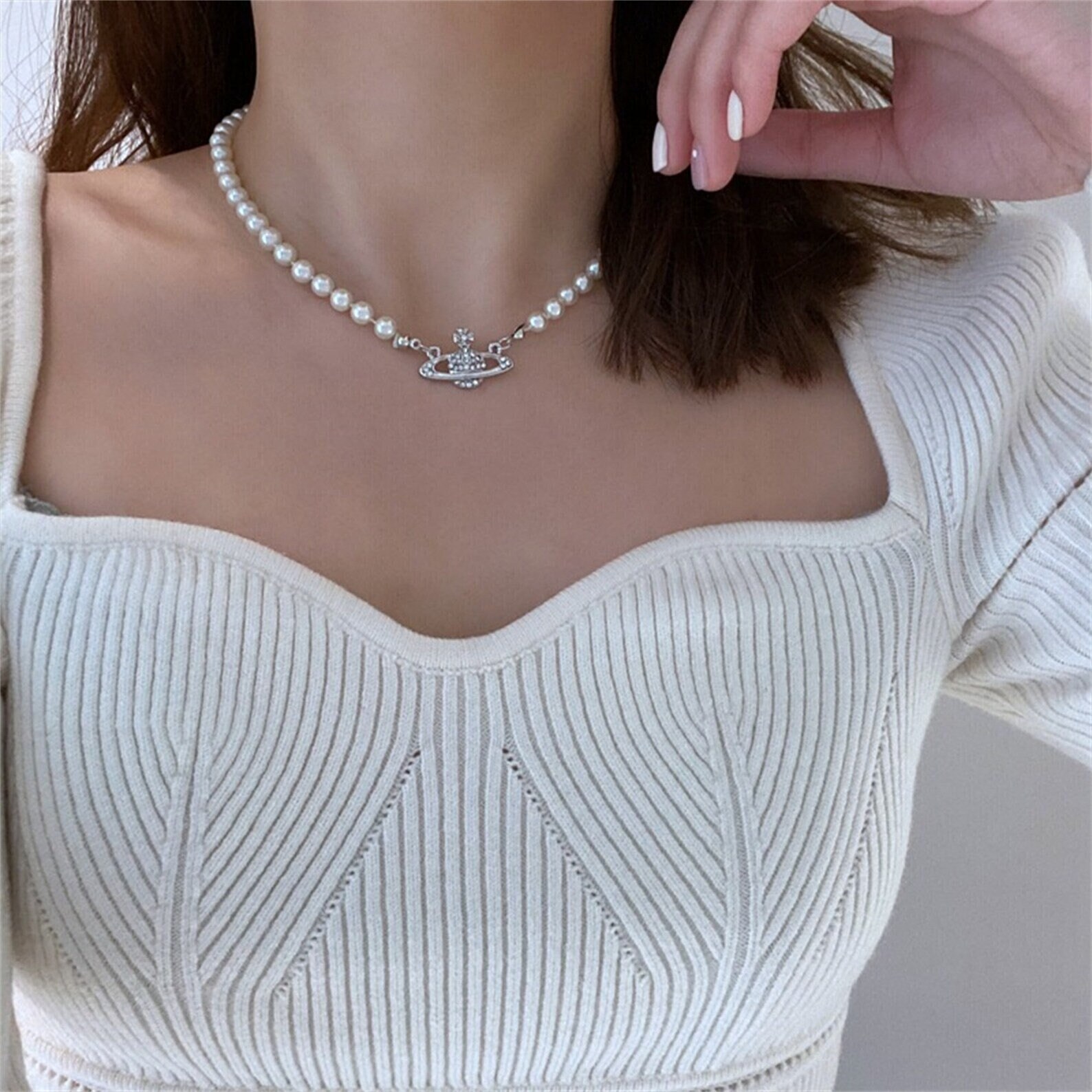 Saturn Planet Pearl Necklace, from £7.99, Etsy – buy now
Saturn Necklaces for Women Pearl Necklaces and Stud Earring Set, now £11.99, Amazon – buy now
Collier Gold Orb Pearl Choker, £25.45, Etsy – buy now
Tiny Pearl Necklace, £78, Mejuri – buy now
LOUMILEO Pearl Necklace, £8.99, Amazon – buy now
Baroque Pearl Claw T-Bar Necklace, £175, Missoma – buy now