Last Updated on June 8, 2023
In a world of thousands of clothing brands catered to women, decent menswear brands are hard to come across – particularly if you don't know where to look. So here, we're doing that hard work for you.
When you're on the hunt for a new item of clothing, it's a good idea to focus on three main pillars to ensure it has a long life in your wardrobe: durability, versatility and comfort.
Will this item fall apart after a few wears, or will it stand the test of time? And if it will, can you see yourself wearing it for years to come? Pick items that you can wear a multitude of ways and that won't be outdated in a few months.
Wear Next may receive a small commission if you click a link from one of our articles onto a retail website and make a purchase.
It almost goes without saying that what you buy should be comfortable, and not just physically. Of course that's vital, but do you feel comfortable wearing it? It sounds small, but it's hugely important if you don't want to waste your money in the long run.
You can tick all the boxes, whether you're shopping on on a budget or want to spend a little more on updating your wardrobe. I've done my research to bring you the best of both, so whatever your budget, you're satisfied.
Let's delve in.
H&M
H&M has become a global powerhouse in the world of affordable fashion, catering to a wide range of styles.
Known for its diverse collaborations with renowned designers and celebrities, H&M offers an ever-evolving selection of menswear, encompassing everything from casual basics like tees, hoodies and denim, to tailored suits.
With an emphasis on sustainability and affordability, H&M ensures fashion-forward choices for every budget, which is particularly evident in their expansive range of men's shirts and jeans.
Regular Fit Oxford shirt, £19.99 – buy now
Cargo joggers, £32.99 – buy now
Regular Fit Wool jumper, £39.99 – buy now
Zara
Founded in 1974, Zara is part of the Inditex group, one of the world's largest fashion retailers. As mentioned, Zara offers on-trend fashion pieces for men, and they're at the top of their game.
The brand's emphasis on quality materials, modern cuts, and affordable prices has made it a favourite among men seeking stylish wardrobe essentials and on-trend pieces.
They don't only offer clothing but also coveted women's and men's fragrances that are great dupes for luxury scents.
Cotton shirt, £32.99 – buy now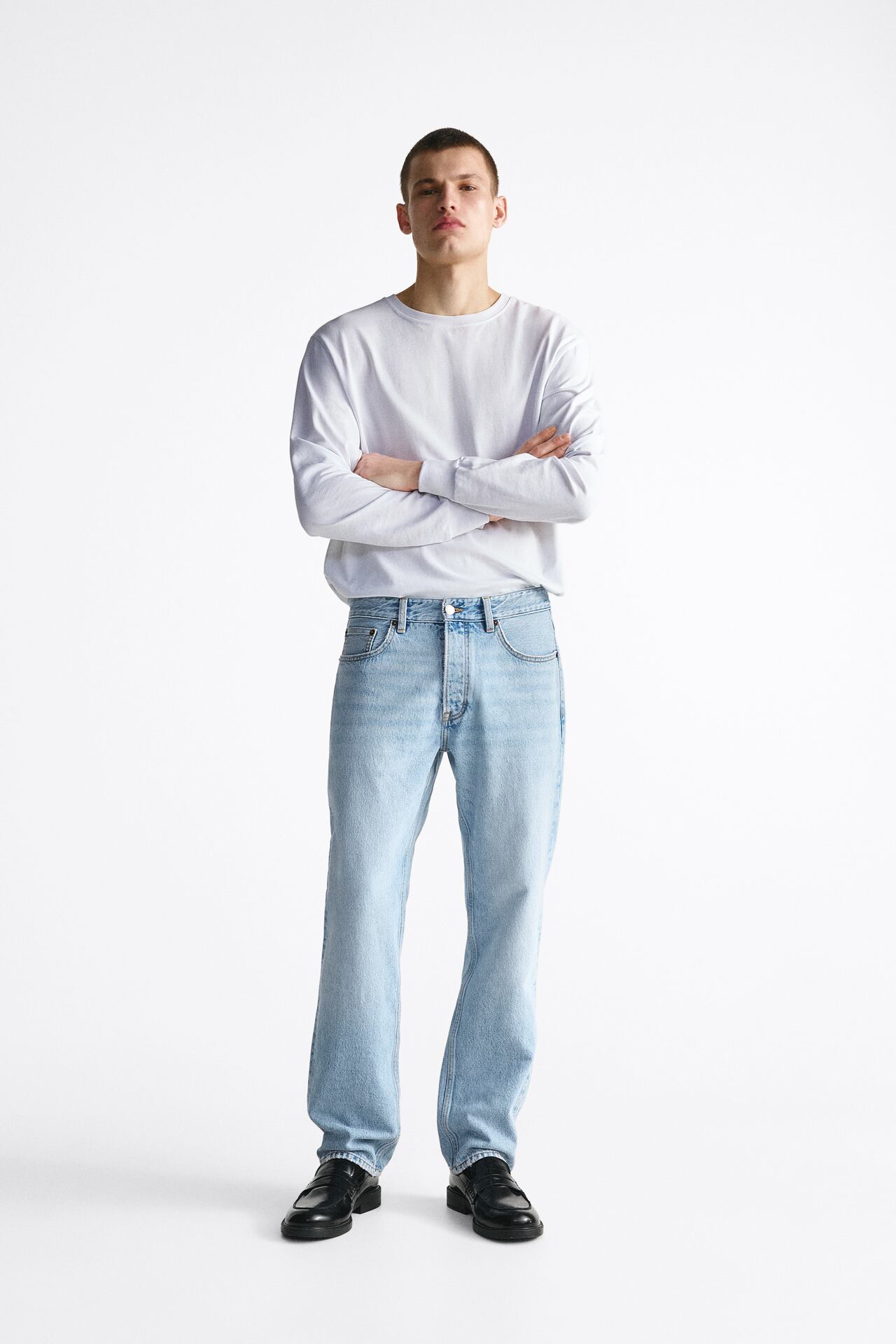 Straight fit jeans, £32.99 – buy now
@inigo _ studio graphic print shirt, £32.99 – buy now
COS
COS, short for Collection of Style, offers an exceptional range of men's clothing, including sleek tailoring, high quality jeans and exceptional shirts.
While you may not have seen much buzz about COS and its menswear range, it's time to pay attention. The contemporary fashion brand that focuses on minimalistic design, clean lines, and attention to detail. The brand offers a range of menswear that is known for its simplicity, functionality, and timeless appeal.
Straight-Leg Linen Trousers, £99 – buy now
Sporty Sandals, £59 – buy now
Striped bouclé t-shirt, £89 – buy now
ASOS
ASOS has established itself as a popular and reputable brand for men's clothing, known for its extensive range of clothing options.
With a diverse selection of brands, styles, sizes, and price points, ASOS caters to pretty much every man.
Its huge variety and fast shipping makes it one of the easiest shopping destinations out there, so if you don't know where to start, it's here.
Nike Trend striped t-shirt in navy and green, £31.96 – buy now
ASOS DESIGN oversized harrington jacket with contrast stitch in black, £44 – buy now
Pull&Bear canvas chino shorts in beige, £18.39 – buy now
Massimo Dutti
With a strong emphasis on quality and style, Massimo Dutti is often favoured by men looking for elevated and sophisticated menswear options.
Also part of the Inditex group Massimo Dutti is a well-established Spanish clothing brand that offers sophisticated and high-quality apparel, accessories, and footwear for both men and women.
Renowned for its timeless designs, Massimo Dutti seamlessly blends classic styles with contemporary elements.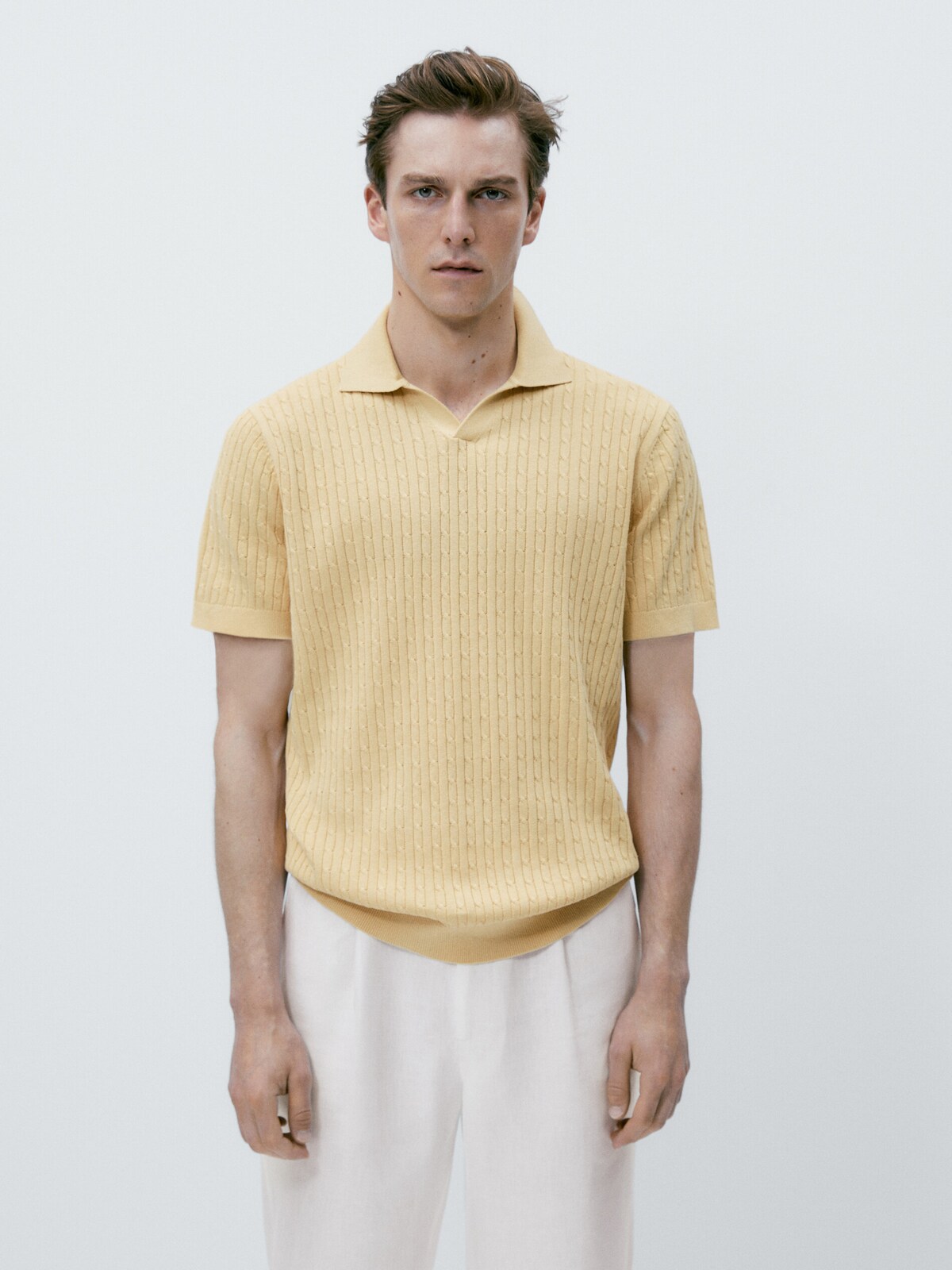 Cable-Knit Polo Sweater, £49.95 – buy now
Chunky Cotton Trench Jacket, £249 – buy now
100% linen Slim-Fit Shirt, £49.95 – buy now
READ MORE: 21 of the Best Zara Perfumes For Men That Anyone Will Enjoy
Mango
Mango's men's section is often overlooked, but it offers a stylish and diverse range of contemporary clothing and accessories for men at an affordable price point.
Bringing a touch of sophistication and European flair to the high street fashion scene, Mango's recognisable tailored silhouettes, refined fabrics, and modern designs make it a reliable choice for stylish men.
Suede effect overshirt, £59.99 – buy now
Belt line trousers, £59.99 – buy now
Blazer suit 100% linen, £149.99 – buy now
Topman
Topman is the ultimate destination for men who want to rock the latest fashion trends with ease and style. This fantastic brand has a knack for capturing contemporary aesthetics and turning them into must-have menswear pieces.
From sharp suits that make you the center of attention at formal events to cool and casual streetwear that keeps you looking fresh every day, Topman has it all.
Wool mix wrap suit in ecru, £120 – buy now
Plain textured shirt in mustard, £34 – buy now
Slim smart short in navy, £30 – buy now
New Look
Looking for trendy menswear that won't empty your wallet? New Look has got you covered! This awesome brand is all about making fashion accessible and affordable for guys everywhere.
They offer a wide range of clothing options that are not only stylish but also easy on your budget. With New Look, you can revamp your wardrobe with confidence and flair, knowing that you're getting great value for your money.
Blue Denim Ripped Oversized Jacket, now £26.24 – buy now
Bright Blue Muscle Fit Short Sleeve Polo Shirt, now £8.99 – buy now
Dark Grey Straight Fit Utility Jeans, now £24.74 – buy now
Adidas
Get ready to kick your style game up a notch with Adidas, the iconic sportswear brand loved by athletes and fashion enthusiasts alike.
With Adidas, it's all about the perfect blend of performance and style. They offer a vast range of sportswear, footwear, and accessories that not only help you excel in your athletic pursuits but also make you look effortlessly cool.
Entrada 22 Training Shorts, £20 – buy now
Train Essentials Feelready Training T-Shirt, £25 – buy now
NMD_R1 Shoes, £120 – buy now