Last Updated on April 26, 2022
As you may have heard by now (unless you live under a rock), Off-White just launched their first of a four-part debut beauty collection.
The collection first teased at Paris Fashion Week in March is now available to buy online and we can't wait to get our hands on it.
READ MORE: PSA: Farfetch Has Launched Beauty and the Selection is Ridiculously Good
Last week Off-White officially unveiled Paperwork, a four-part collection of genderless fragrances developed by Virgil Abloh and a selection of top perfumers.
"The first beauty collection from Off-White manifests Virgil Abloh's vision of a blank canvas to inspire endless creativity. Designed to encourage human potential, PAPERWORK provides a toolkit for self-expression, whatever form that may take," reads the description of the new collection.
It's not hard to find Abloh's influence all over the packaging. The heavy-weighted bottles are sculpted from industrial glass and topped with bright red grip control knobs, evoking the handles found on vats found in industrial fragrance facilities.
Simply called 'Solutions' and numbered 1 to 4, the offering reflects the late creative director's design ethos, more specifically his interest in the idea of a blank slate to encourage creativity.
Abloh described Paperwork as "another canvas, another surface for human expression" before his untimely passing last year.
The label specifically withheld naming the fragrances as they wanted to ensure that the end user was not influenced to feel or think any specific predetermined way when wearing them.
Will there be more Off-White beauty collections?
The fragrances will soon be followed by three further launches: Imprint, which will feature a collection of multi-use pigment crayons; Template, a collection of stencils to 'tag up' the face and body; and Colour Matter, a range of six nail polishes in innovative finishes.
When will the next Off-White beauty collections drop?
The release date of the next three collections are yet to be announced. We're regularly updating this article, so bookmark us to find out first.
Keep scrolling to get your hands on the full paperwork collection.
Wear Next may receive a small commission if you click a link from one of our articles onto a retail website and make a purchase.
For fashion advice and chit-chat, join our Facebook group What To Wear Next or follow us on Instagram.
READ MORE: KITRI Has Launched Its First Ever Homeware Collection – You'll Want Every Piece
Shop the Paperwork collection
Solution No.1
The first fragrance is a blend of Ho Wood and Bergamots top notes – it's a refreshing, sunny scent with herbal undernotes – earthy vetiver and patchouli. The woody creation was inspired by the texture and aroma of sand.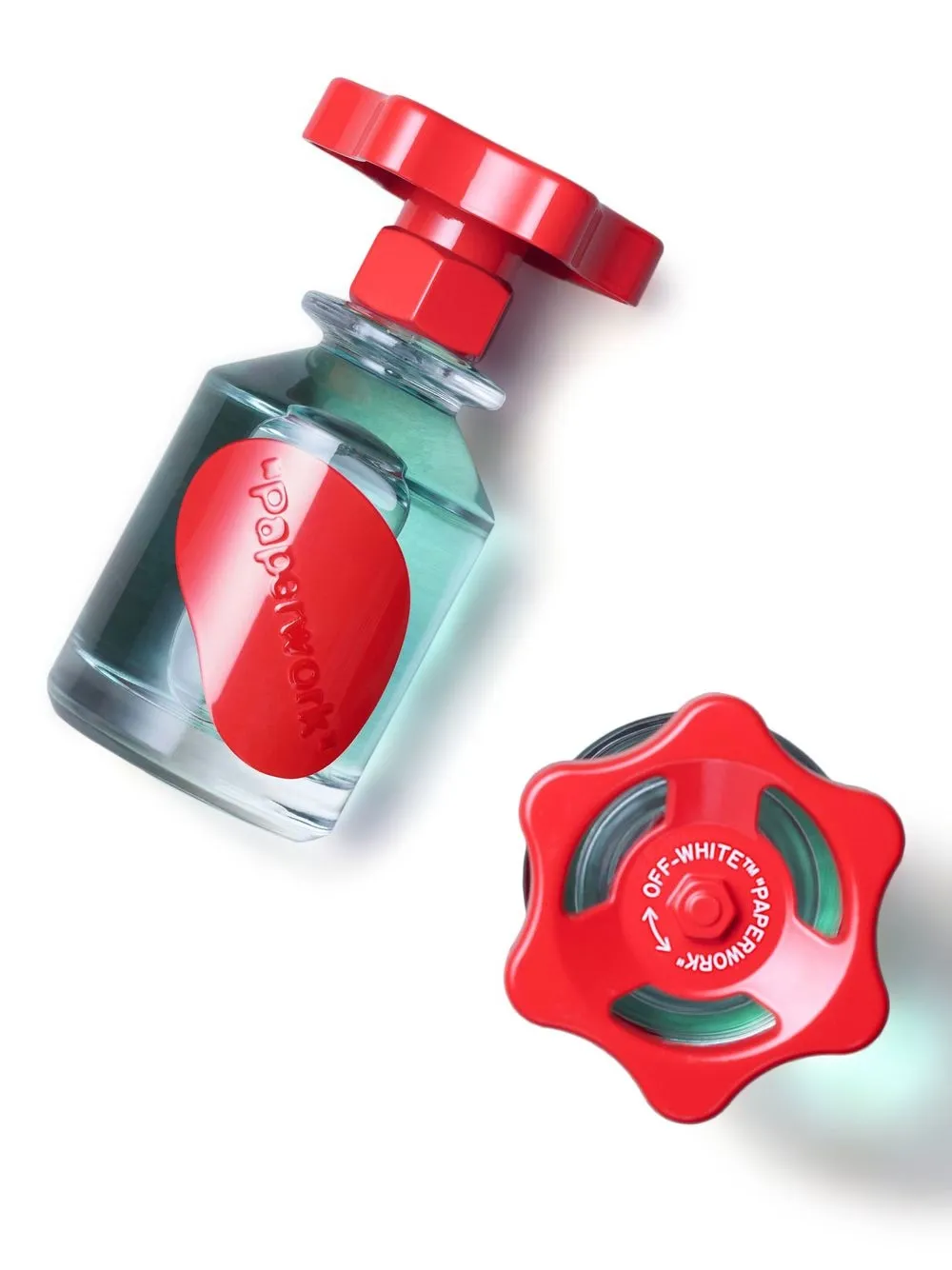 Solution No. 1 Eau De Parfum, Off-White Beauty, £135 – buy now
Solution No. 2
The second perfume is a joyful fresh and energetic fragrance. It mixes vetiver – a dry, smoky wood – with orange blossom, tangerine leaves and the zest of fresh ginger.
The fragrance is full of contrasts that play on the duality of freshness and woodiness.
Solution No. 2 Eau De Parfum, Off-White Beauty, £135 – buy now
Solution No. 3
The third fragrance offers a more romantic, floral tone. It features classic rose notes with a kick of pink peppercorn and ambrette creating a lovely musky floral scent.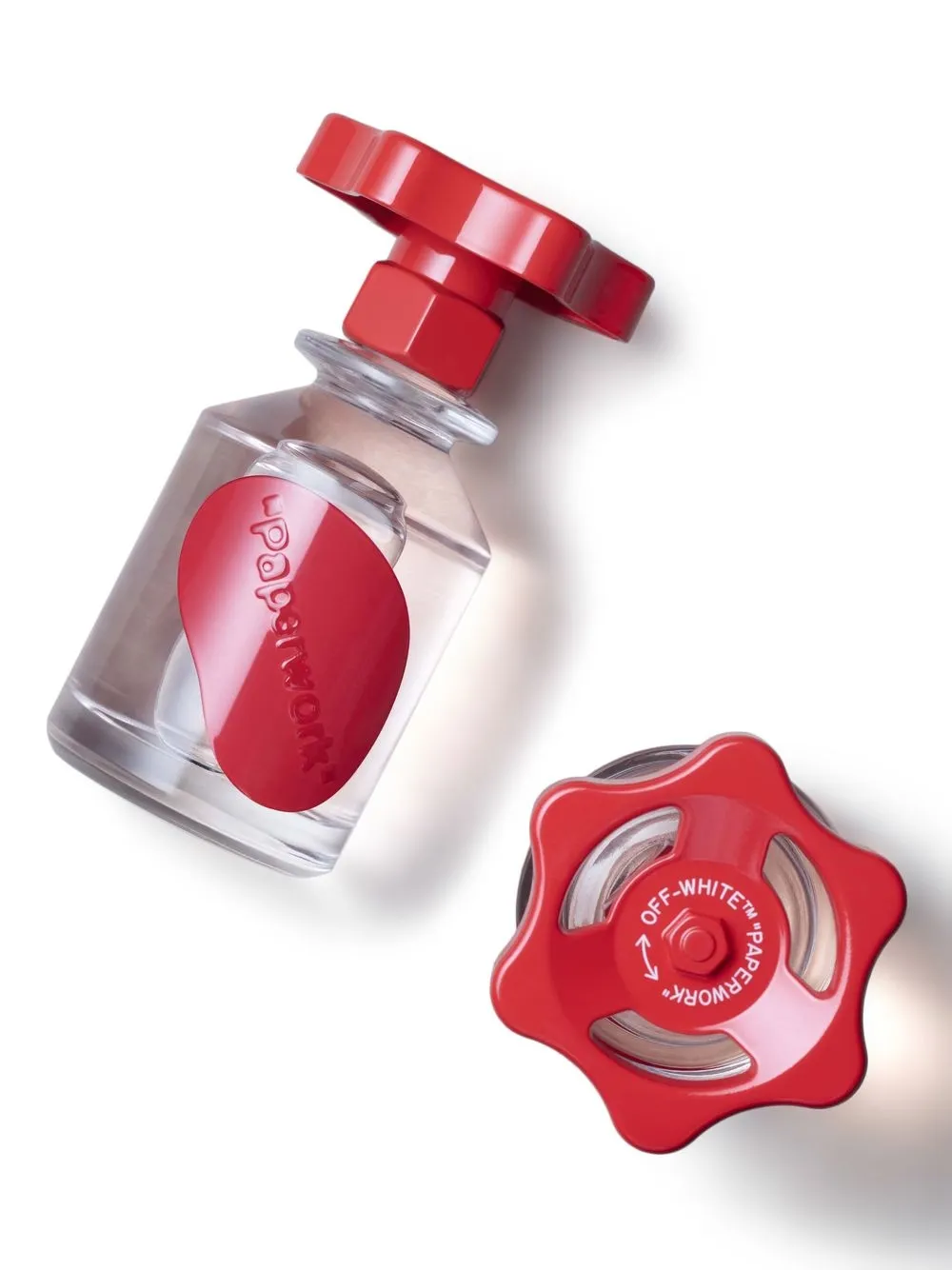 Solution No. 3 Eau De Parfum, Off-White Beauty, £135 – buy now
Solution No. 4
The final fragrance is a fresh urban aroma contrasted by a woody, leathery base to recreate a world of comfort and fullness.
The warm, woody fragrance combines the smoke of leather with touches of delicate lavender and clear, cooling eucalyptus.
Each perfume costs £135 and are now available to purchase online now.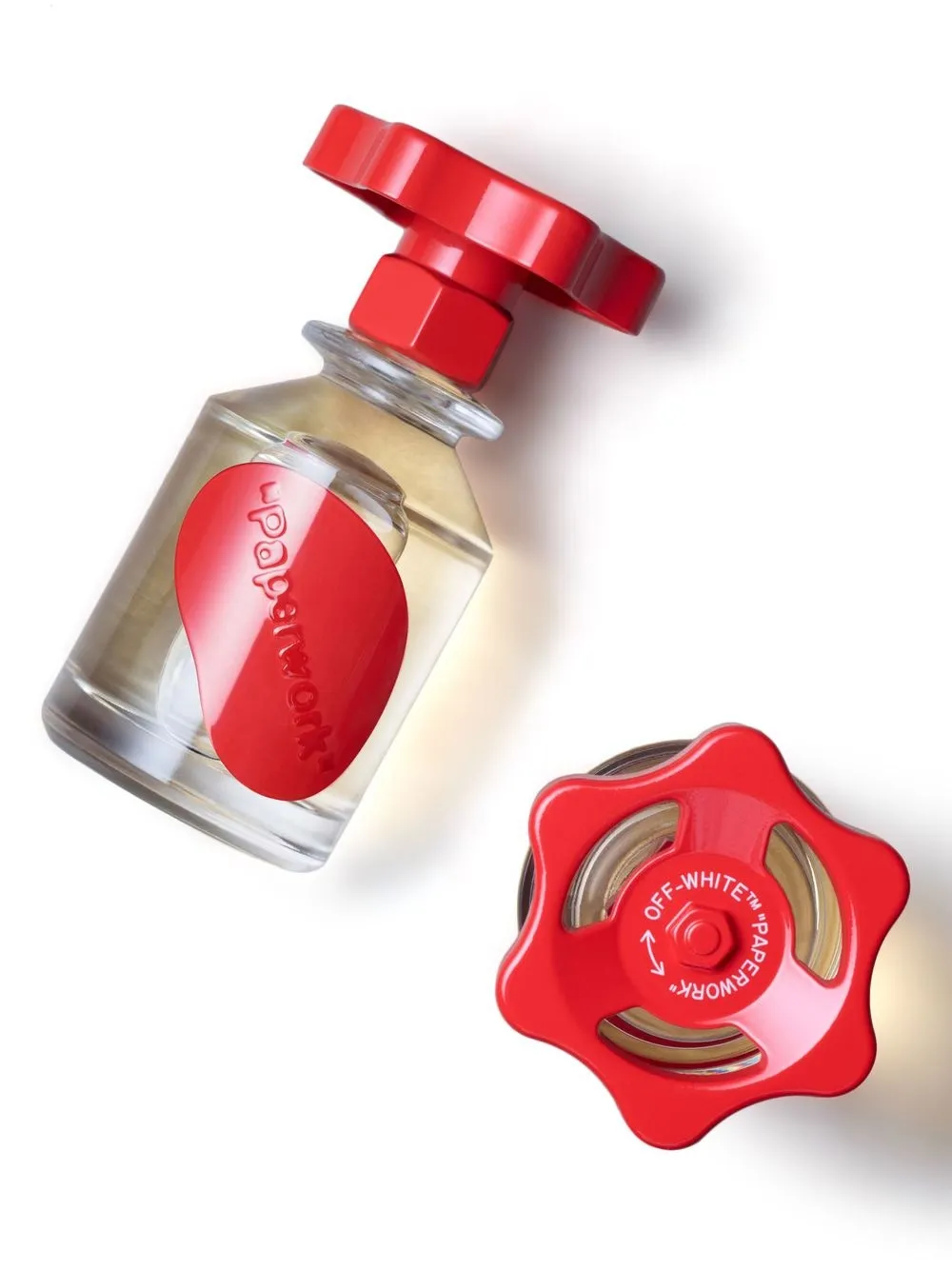 Solution No. 4 Eau De Parfum, Off-White Beauty, £135 – buy now