I'm genuinely excited for Christmas Jumper Day this year. After all, who doesn't want to wear sequins to work?
As celebrating the festive day with your friends and colleagues wasn't really possible in 2020 due to Covid-19 restrictions, we're gearing up to wear our jazziest jumpers in aid of Save The Children in 2022.
READ MORE: 18 Fashionable Festive Knits To Wear This Christmas (and the Rest of Winter)
Whether you work in a packed office or by yourself at home, anyone can get involved in the fundraising day. You can sign up here.
If you've heard of the fundraiser but don't know much about it, we're answering all your questions – including when it takes place, why it happens and the fun bit – where to get the best festive knits for the occasion.
When is Christmas Jumper Day in 2022?
Christmas Jumper Day takes place on a Friday in December every year and this year it will be on Thursday, December 8th.
You can register to receive a free fundraising pack for the event here.
Why does Christmas Jumper Day take place every year?
Christmas Jumper Day is an event organised by children's rights charity Save The Children. It first took place in 2012 and has been running every year since to raise money for the cause.
Adults taking place are asked to donate a minimum of £2 to the charity, while schools, nurseries and youth groups ask for a donation of £1 from participants.
READ MORE: 13 Risk-Free Christmas Gift Ideas For Women in Their 20s
How do I donate to Save The Children?
Often workplaces will send a collection around the office to make it easier for you to donate or create a fundraising page.
If you're a freelancer, a company owner, or simply want to donate independently, you can call the Save the Children Supporter Care team on 020 7012 6400 or create your own fundraising page online for the event.
Where can I find a decent Christmas jumper?
You don't have to wear a tacky, novelty or throwaway knit for the event. In fact, we encourage you to wear one you already have or to buy a timeless knit that can be worn all winter.
It's best to find a jumper that will last you throughout the season and for years to come, so ditch the novelty sweaters for something long-lasting. Here are some of our favourites available now.
READ MORE: 20 Secret Santa Gift Ideas Under £20 to Please Even the Fussiest of People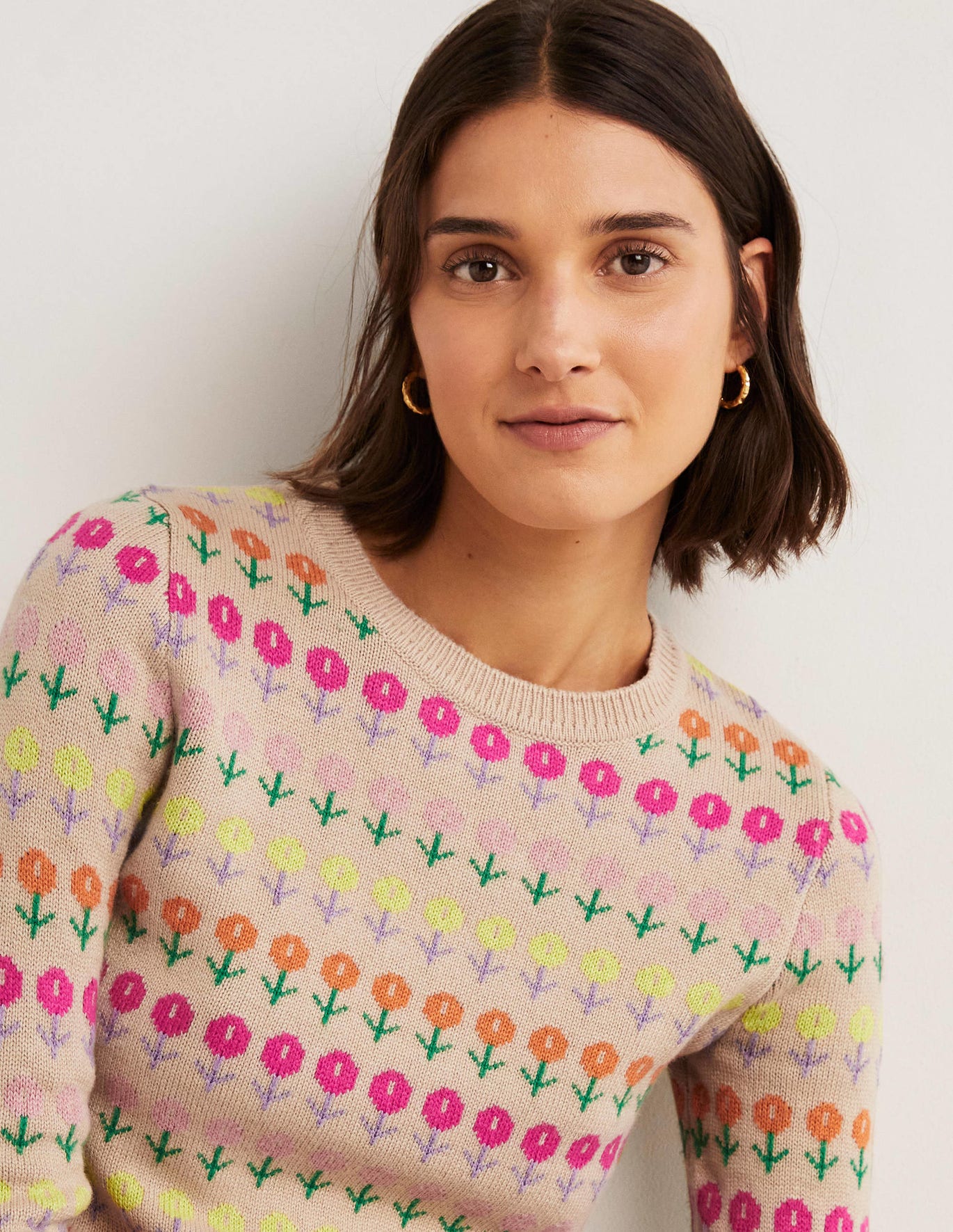 Fair Isle Jumper, £90, Boden – buy now
Oatmeal Love Recycled Cashmere Sweater, £195, Chinti & Parker – buy now
Knitted jumper, £17.99, H&M – buy now
Elliott Fairisle Sweater, now £65, KITRI Studio- buy now
Lula jumper, £225, Rixo – buy now
Knitted cardigan with jewel button, £49.99, Mango – buy now
Tatiana Alida Chocolate Please Knit Jumper, £63.20, Warehouse – buy now