Last Updated on September 24, 2023
Can't miss the next Bershka's sale? Same! Like you, I'm also excited to get my hands on trendy pieces that I'll be adding to my wardrobe. Bershka is one of those stores that flies under the radar, but if you've ever struggled to find well-fitting trousers, the Inditex-owned brand is surprisingly good for them amongst other pieces.The brand is aimed at a slightly younger audience than Zara, so it makes sense that their prices are super affordable at the best of times. But their sales? You can get some real bargains.
READ MORE: New Arrivals: 11 Must-See Pieces That Have Just Landed
I've been keeping my eyes peeled, and here I'm telling you everything I know.
Follow us on Instagram and tag us in your best outfits to be featured!
Wear Next may receive a small commission if you click a link from one of our articles onto a retail website and make a purchase.
When does the Bershka sale start?
Bershka will be hosting its upcoming sale on Black Friday, along with other retail brands. Starting on November 24, 2023. Get your wallets ready for their amazing deals on casual wear, party dresses, accessories, shoes, jackets, and more. It's your chance to seize the moment and get the item that you've been eyeing at a discounted price. Other than Black Friday, the Bershka sale also includes seasonal promotions like New Year's Day sales, Good Friday, Easter Monday, early May bank holiday sales, spring and summer sales, and of course the Boxing Day sale, which will be in December 2023. Interestingly, you may check out their website to find out current special promotion deals up to 50% off.
How big are the discounts during the Bershka sales?
During Black Friday in 2021 and 2022, Bershka offered up to 50% on select men's and women's clothing. Their regular sales offer discounts of up to 70% off, particularly if you wait to shop the sale now.
Check out the best pieces left in the Bershka sale that you can still shop right now. Frankly I can't believe these haven't been snapped up.
Shop the Bershka sale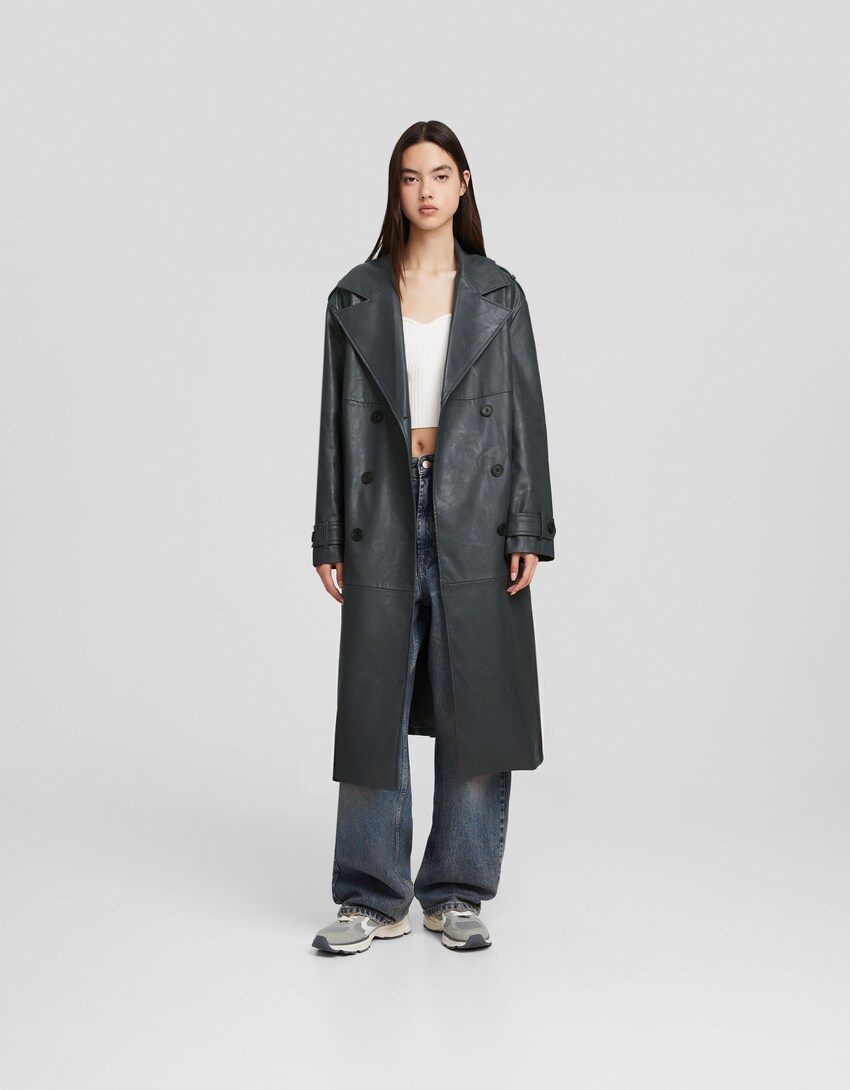 Faux leather trench coat, now £48.99 – buy now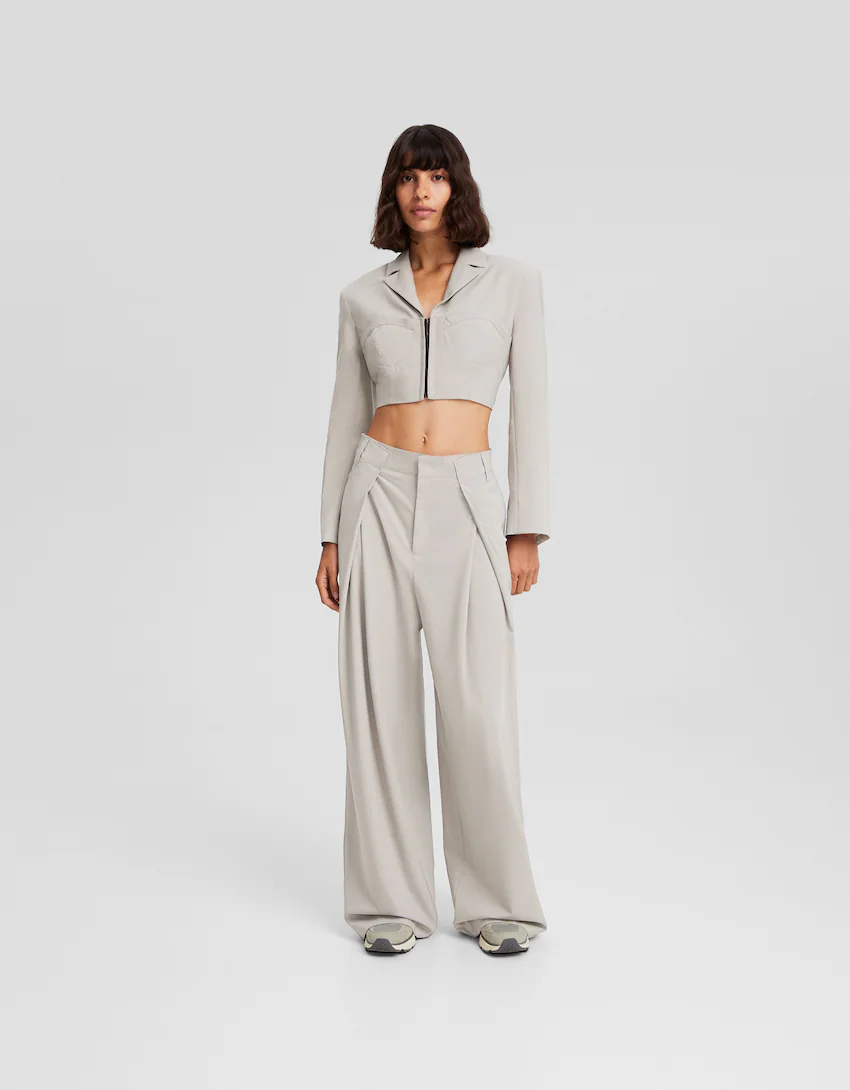 Pleated wide-leg trousers, now £27.99 – buy now
Heeled cowboy ankle boots, now £34.99 – buy now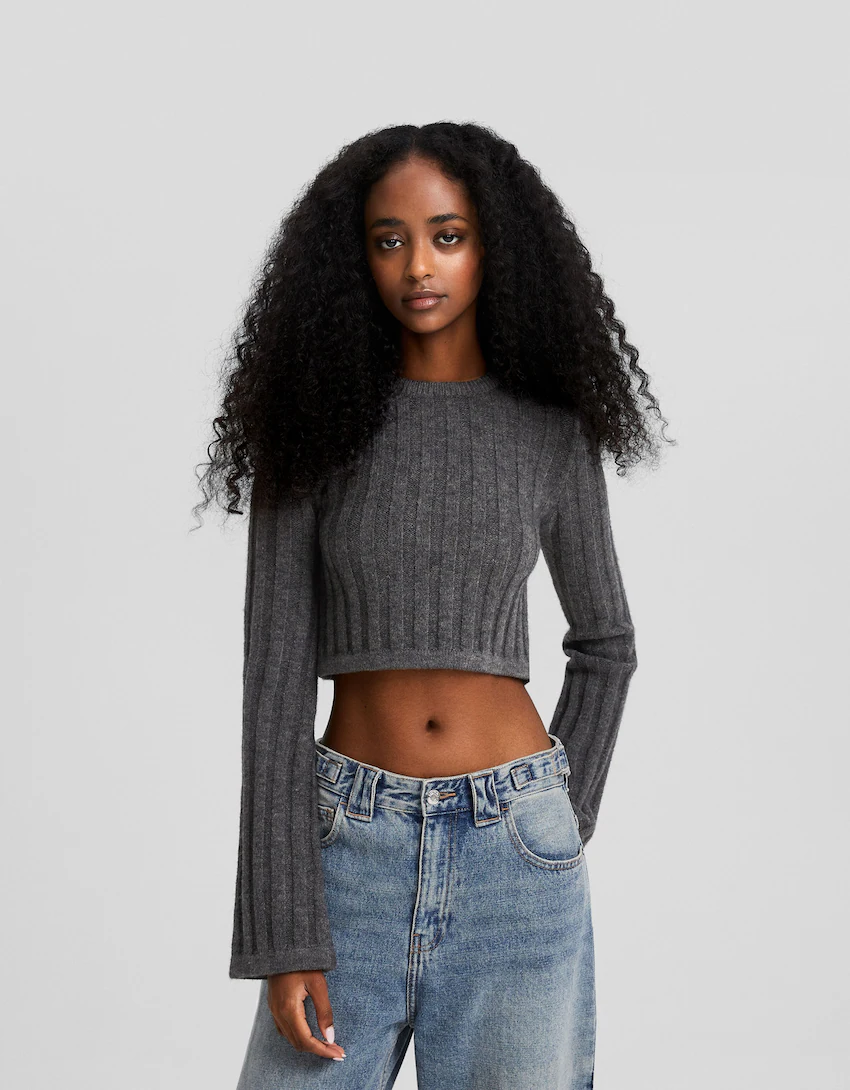 Ribbed cropped sweater, now £16.09 – buy now
Cotton jogger trousers with drawstring, now £18.19 – buy now
Embroidered oversized sweatshirt, now £16.09 – buy now
Basic blazer, now £25.19 – buy now
Tulle corset, now £18.19 – buy now
Tailored wide-leg pinstripe cargo trousers, now £27.99 – buy now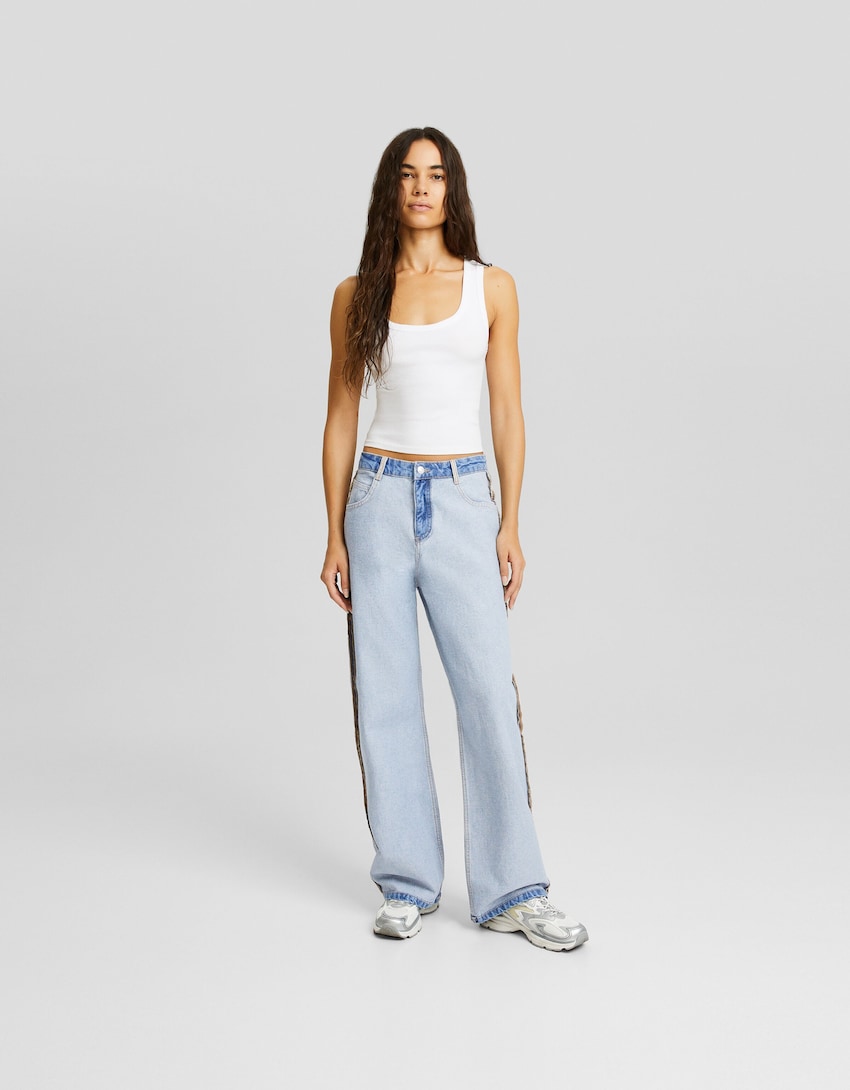 Reverse baggy jeans, now £27.99 – buy now