Last Updated on February 13, 2023
Gucci handbags don't come cheap, but have you ever considered buying second hand?
A brand new Marmont mini shoulder bag will set you back over £1,500, while the designer's more elaborate arm candy climbs in price to nearly £5,000.
READ MORE: 5 Ways to Care For, Clean and Restore Your Designer Handbags
While I'm sure we'd all love to be able to splash a couple grand on a bag, it's simply not possible for most of us – nor is it a sustainable option.
However the second hand market is rapidly growing in popularity, from vintage fashion to pre-loved pieces on sites such as Depop, eBay and Vestiaire Collective.
It's set to double over the next five years to $77 billion and to become twice the size of the fast fashion industry by 2030, meaning the options will become much greater – not to mention sleeker.
When it comes to handbags, it might even be a better option buying second hand than brand new anyway. While the eco-friendly aspect of shopping pre-loved is an obvious bonus, they're far more affordable and have usually been kept in immaculate condition due to their value.
Retailers like The Handbag Clinic source limited edition and rare handbags, which they say are extremely difficult to find for mere mortals like us. This means you don't need to spend years on waiting lists for specific bags to become available, as you can source them from the experts instead.
So if you're looking to score a second hand Gucci bag, where do you start?
There's an array of online retailers that specialise in designer and luxury handbags, with policies put in place so that you never need to worry about being sold a fake or damaged items.
READ MORE: These Affordable Bags Look Exactly Like Balenciaga's Le Cagole
Where to buy second hand Gucci handbags
Farfetch
Farfetch is the home of hundreds of luxury labels, but they also have a pre-owned section you can shop from, which includes a wide selection of Gucci handbags.
Every piece sold through Farfetch goes through a verification process, so you can be safe in the knowledge that you're purchasing a genuine item that is in really good nick.
Read more about Farfetch's Second Life programme.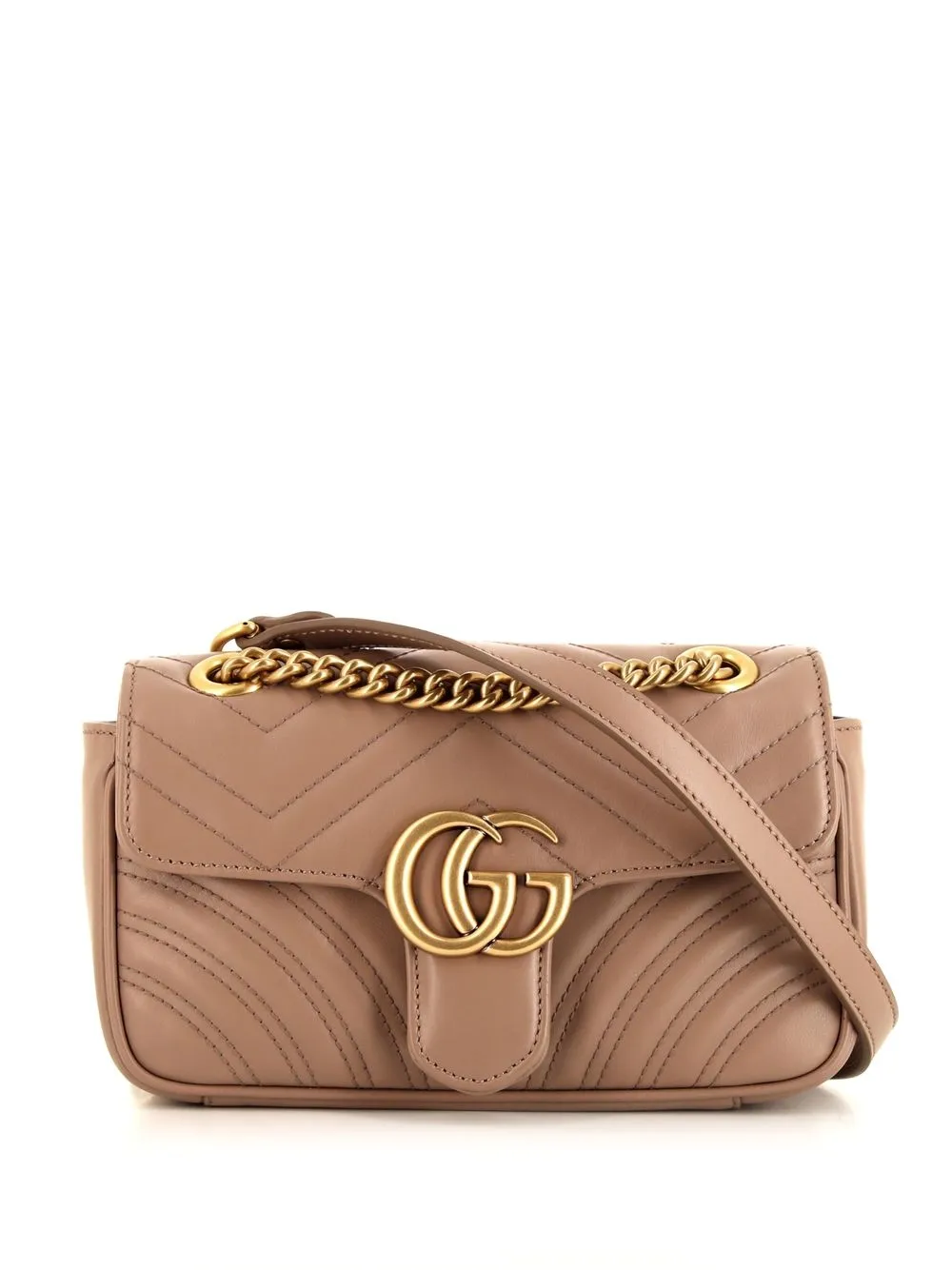 2020 mini GG Marmont shoulder bag, £1,999, Gucci Pre-Owned at Farfetch – buy now
Jackie shoulder bag, £2,690, Gucci Pre-Owned at Farfetch – buy now
Vestiaire Collective
Vestiaire Collective prides themselves on being the 'leading online marketplace' to buy and sell pre-owned luxury fashion.
They have a dedicated team who authenticate every item to ensure you're never sold a fake and that the quality is up to scratch before anything is sent out to you.
Not only that, but their selection is huge. A quick search for Gucci handbags on the site brings up thousands from all over the world. It does mean it takes a little more time to find the gems, but it's definitely worth it.
Jackie Cloth Handbag, £240, Gucci at Vestiaire Collective – buy now
Dionysus Super Mini Velvet Handbag, £600, Gucci at Vestiaire Collective – buy now
READ MORE: These Sunglasses Are Never Going Out Of Style
The Handbag Clinic
As the name suggests, The Handbag Clinic specialises in handbags so they really know their stuff.
Every bag they sell has been professionally cleaned and their collection is kept in 'pristine condition'.
Their selection of Gucci bags range from brand new with tags, to vintage pieces that have lived a whole life before you buy them.
Either way though, you can shop confidently from them knowing you're getting a well looked after and high quality item.
Shoulder bag, £485, Gucci at The Handbag Clinic – buy now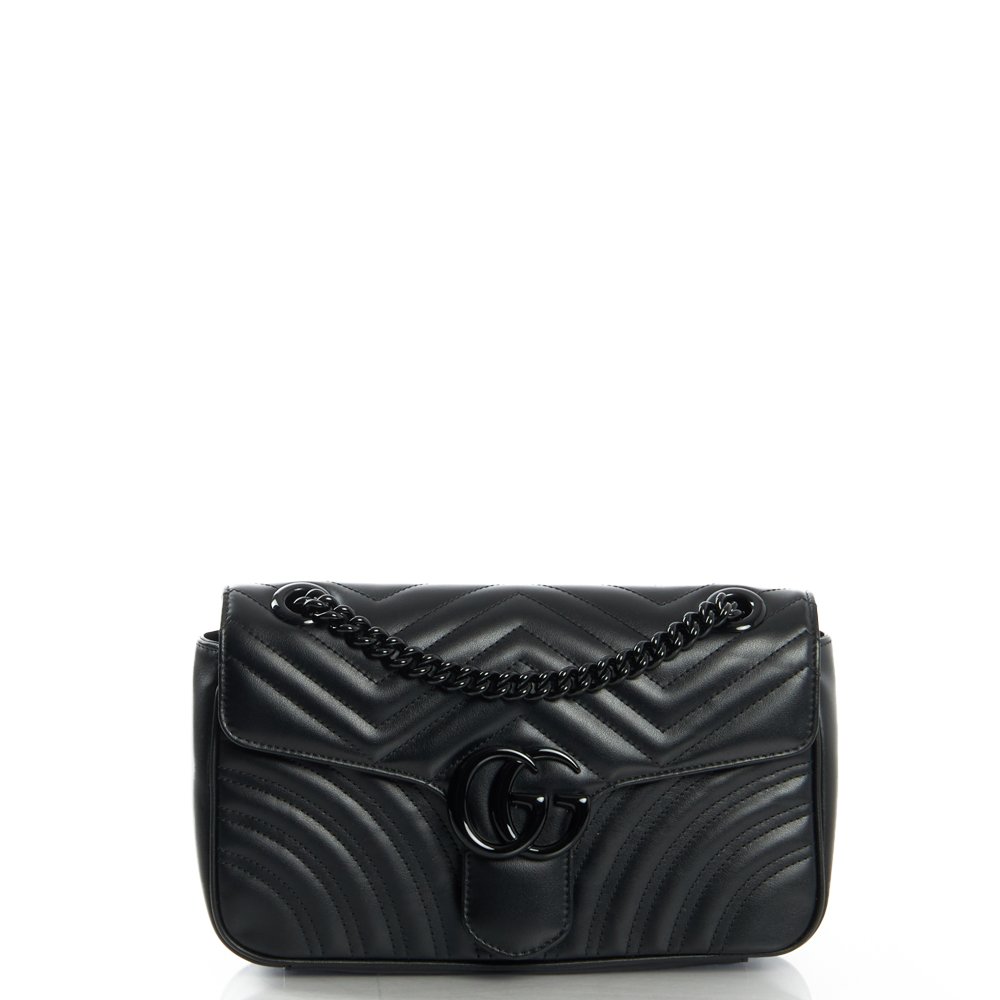 Marmont Shoulder Flap Bag , £1,345, Gucci at The Handbag Clinic – buy now
Rebelle
Rebelle has over 3,000 Gucci handbags on site at the time of writing, all of which are of high quality and have had their authenticity verified.
All sales are made within the EU, so there's no need to wait weeks and weeks for an item to come from the US – but you can still find some gems. Make sure to factor in customs costs if shopping from outside of the UK.
It's worth checking out their other designer handbags too, which include Louis Vuitton, Prada and Chanel.
Camera Bag Leather in Red, £1,112, Gucci at Rebelle – buy now
1955 Horsebit bucket bag Leather in Black, £839, Gucci at Rebelle – buy now