Last Updated on March 26, 2023
Back in the early 2010s, leggings were a bit controversial, especially leggings as pants. Yes, they're comfortable, but everyone had a different opinion about them.
Personally, I only wear leggings during workouts, and it has been that way for a long while. However, with the whole no-pants trend last year and the comfort over style choice during the pandemic, leggings came back into the conversation.
READ MORE: Into Loewe's Inflated Sunglasses? You'll Love ASOS' XXL Frames Too
From classic black to bold prints and patterns, there are countless options to choose from. They have since evolved from lazy-day choices to a few styles being high-waisted, cropped, or leather.
But are leggings just another athleisure option or is the wardrobe of the 2010s the next era of cringe that will be welcomed back with open arms?
Scroll down to read more about leggings and if they're still in style in 2023.
Wear Next may receive a small commission if you click a link from one of our articles onto a retail website and make a purchase.
Are Leggings in style?
Yes, in 2023 there are ways to style basic leggings to make them feel trendy and cool. Leggings have not been considered fashionable since the early 2010s, but thanks to Tiktok and balletcore it's back.
Social media has also played a significant role in the resurgence of leggings. Influencers and celebrities have also been spotted wearing them both in and out of the gym.
Nowadays, they are seen as useful but not exciting pieces in our wardrobes. If you're feeling stuck on how to style leggings, a few key items like a coat or shoes can make them feel less Tumblr-era and more up-to-date.
Leggings can be dressed up or down depending on the occasion. They can be paired with an oversized sweater or tunic for a casual daytime look, or dressed up with a blouse and blazer for a more formal outfit.
They are also perfect for layering and can be worn under dresses or skirts to keep warm during the colder months.
READ MORE: M&S Has Seriously Upped Its Game – These New Summer Sandals Prove It
What's trending in 2023?
The popularity of balletcore is increasing rapidly based on the surge of Google searches, indicating that it will likely be the biggest trend of the summer.
Balletcore style includes items such as tulle skirts, soft satin tops, bodysuits, wrap-tops, cardigans, leg warmers paired with skirts or leggings, and ballet flats. The look is feminine and comfortable, resembling a dancer's attire.
Brands like Miu Miu, Thom Browne, and Chanel have further cemented this aesthetic in their own collections.
Shop now
Imitation leather leggings, £17.99, H&M – buy now
Power Ponte With Military Buttons, now £21.60, Simply Be – buy now
Black seamless leggings, £30, Monki – buy now
Quick-Dry Yoga Tights, £45, & Other Stories – buy now
Faded Seamless Leggings, £19.99, Zara – buy now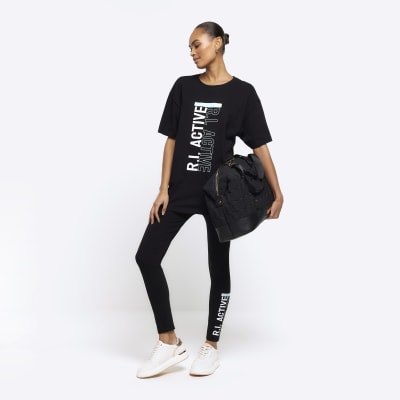 Black RI Active leggings, £22, River Island – buy now
Seamless Leggings, £45, Arket – buy now
Chocolate Ribbed High Waisted Legging, now £13.50, Simply Be – buy now
Active Dainty Ditsy Floral Print Black Sport Leggings, now £18, Oliver Bonas – buy now
Front Slit Leggings, now £35, & Other Stories – buy now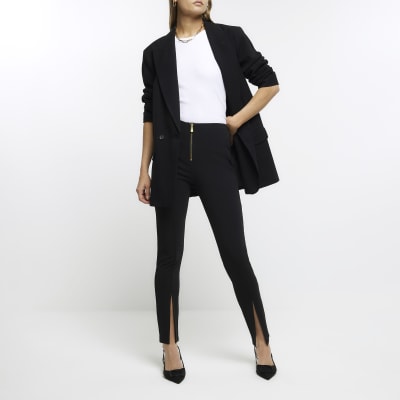 Black zip detail high waisted leggings, £30, River Island – buy now
Flared leggings, £9.99, H&M – buy now
Active leggings, now £15, Monki – buy now
Leggings with Gold Buttons, £22.99, Zara – buy now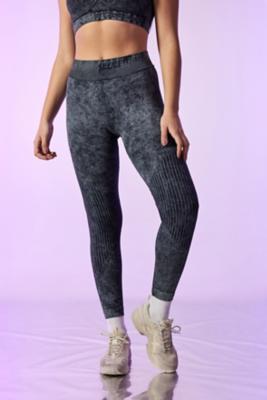 iets frans SPORT Acid Wash Contoured Leggings, £39, Urban Outfitters – buy now