Last Updated on March 10, 2022
Scarves are a timeless and practical item that we can't imagine living without — but how are fashion girls wearing them this year?
It's my job to keep an eye on trends, so while I encourage you to dress in whatever makes you feel comfortable and confident, it's also a passion of mine to find new ways to wear items.
READ MORE: This Maximalist Top Will Get You So Many Compliments
Scarves are always on trend in winter, because while style is fun, they're also just a practical item to have in your wardrobe. But don't let the heat stop you from wearing them. They're just as chic and fun for spring and summer. So how are fashion girls wearing them this season?
Wear Next may receive a small commission if you click a link from one of our articles onto a retail website and make a purchase.
Are scarves still in style?
While we'd argue that scarves are a timeless trend you can wear every year, there were a variety trending in winter 2021. Babushka scarves tied around the head were seen time and time again at Fashion Week, while who can forget Carrie Bradshaw wearing hers with err…kitchen gloves on …And Just Like That.
Satin scarves were one of SS21's biggest trends too, whether worn tied around the face, as bandanas, headscarves, neckerchiefs or even as tops.
Chunky scarves were also a style staple, while Acne's chequered scarf was also trending last season.
Puffer scarves also joined the quilted textures trend. It's tricky to pull off, but looks cosy too.
This year, Y2K skinny scarves are also making a comeback, as seen on Dua Lipa and Ganni's Spring Summer 2022 collection showcase at Copenhagen Fashion Week.
The biker look is one of the biggest trends of SS22, and while the focus is put on the contrast between denim and leather, scarves — or bandanas — will help you rock the look too.
If you're looking for inspiration, we recommend following Claudya Moreira, a TikTok star who can teach you 50 different ways to wear a scarf.
How to wear a scarf
If you want to focus on the satin scarf, there are countless ways to wear it but this year it's all about wearing it as a headscarf.
Check out Claudya Moreira for inspiration.
READ MORE: 17 satin scarves that will make any outfit instantly glamorous
What colours will be trending in 2022?
For autumn winter last year, we ditched darks and focused on crayola brights. Learn more about the colour trends for AW2021 here.
While there were many trending colours for spring 2021, the one hue that designers couldn't get enough of on the SS21 runway was pink.
From Chanel, to Valentino, hot pink was seen time and time again. If you don't have much pink in your wardrobe and still want to rock the colour even during autumn winter — we encourage it! — the high street has plenty of pink pieces for you to get your hands on.
Meanwhile Pantone's Colour of the Year for 2022 is Very Peri, a violet blue.
Now that we've eased well into the year, we're ready to sport this year's trending colours. If you're a fan of bright hues, this may be the year for you. 2022 is all about crayola colours and dopamine dressing.
Make sure you take out your bright oranges, grass greens and hot pinks out of hiding — or stock up on new pieces if you feel like it.
Check out more of this year's trending colours here.
Shop scarves
Fringed wool scarf, £90, Acne Studios at Net-A-Porter – buy now
Printed scarf, £12.99, Zara – buy now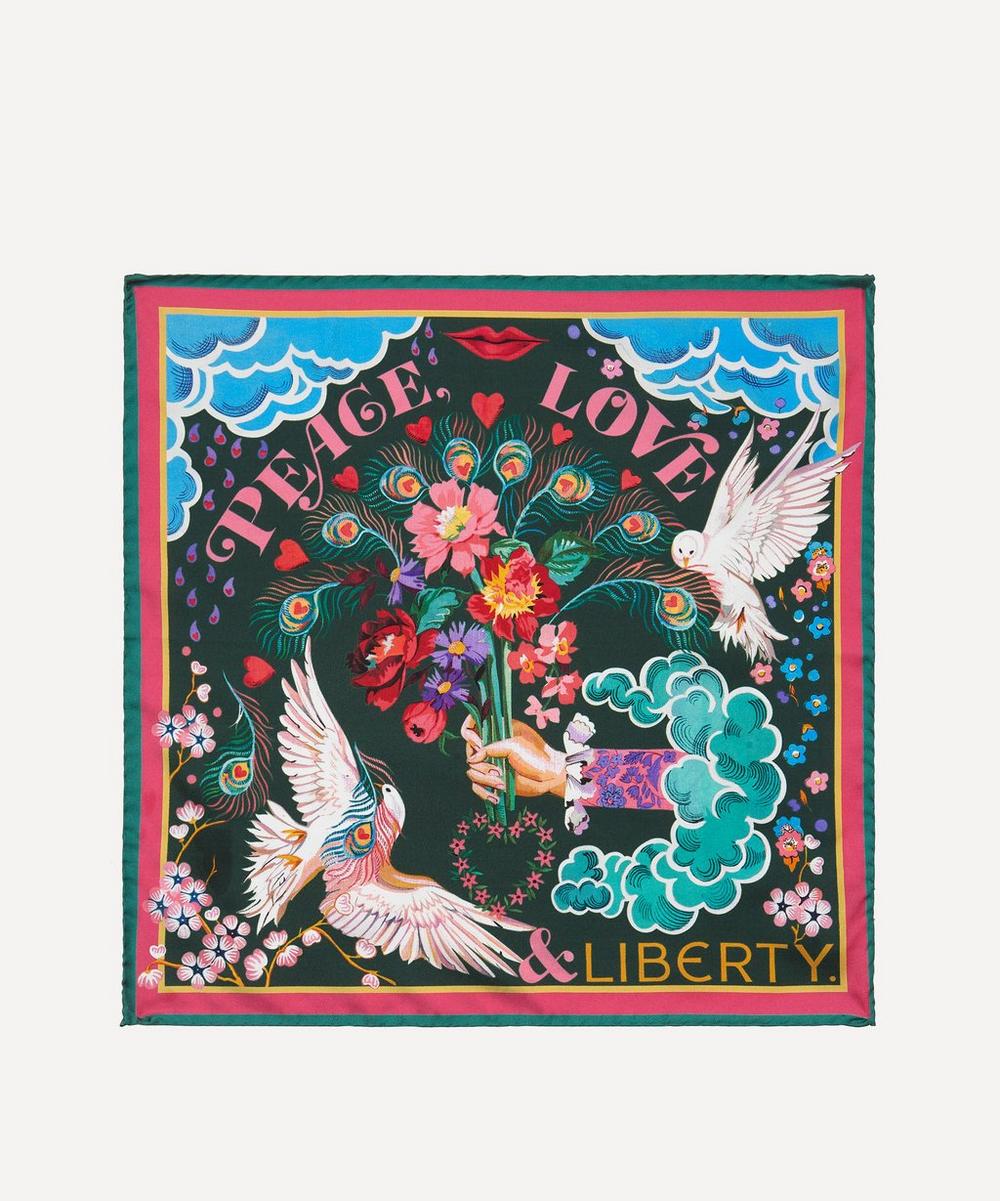 Peace, Love & Liberty 45 x 45cm Silk Twill Scarf, £95, Liberty London – buy now
Dotted Monogram Lavalliere Scarf, £260, Saint Laurent – buy now
Large cowboy scarf, £15.99, Stradivarius – buy now