Last Updated on October 21, 2021
Sometimes it's difficult to know whether a trend is coming or going, but it's fair to say that sweater vests are here to stay.
After blowing up last year, the layering knitwear piece is making a welcome return for AW21 and this time around there's an abundance of designs, prints and patterns accompanying its comeback.
READ MORE: All of the Biggest Shoe Trends for Autumn, According to an Expert
Whether you're into cottagecore-inspired scenic knits, printed or plain and simple vests, there's something for everyone, which only adds to its versatility.
Winter fashion is all about layering pieces to create unique and comfy looks and sometimes I genuinely wonder how I ever managed without the knitted vest.
You can also wear it on its own on warmer days of course, but I can't imagine there being too many of those in the near future. I hate to be cliché, but Christmas is coming!
So I've been searching the shops for the perfect one for my new season wardrobe and when I tell you I found tons, I mean it.
I spend literally every day keeping my eyes on the high street's newest arrivals and this week, I saved over 20 of my favourite knitted vests from stores like Arket, & Other Stories and Mango and I'm sharing them with you here.
Wear Next may receive a small commission if you click a link from one of our articles onto a retail website and make a purchase.
For fashion advice and general chit-chat, join our Facebook group What To Wear Next or follow us on Instagram
READ MORE: 12 Timeless & Other Stories Coats That Will Last For Years
WN's Knitted Vest Edit
Knitted Gilet, £35.99, Mango – buy now
Knitted Vest Top, £155, GANNI – buy now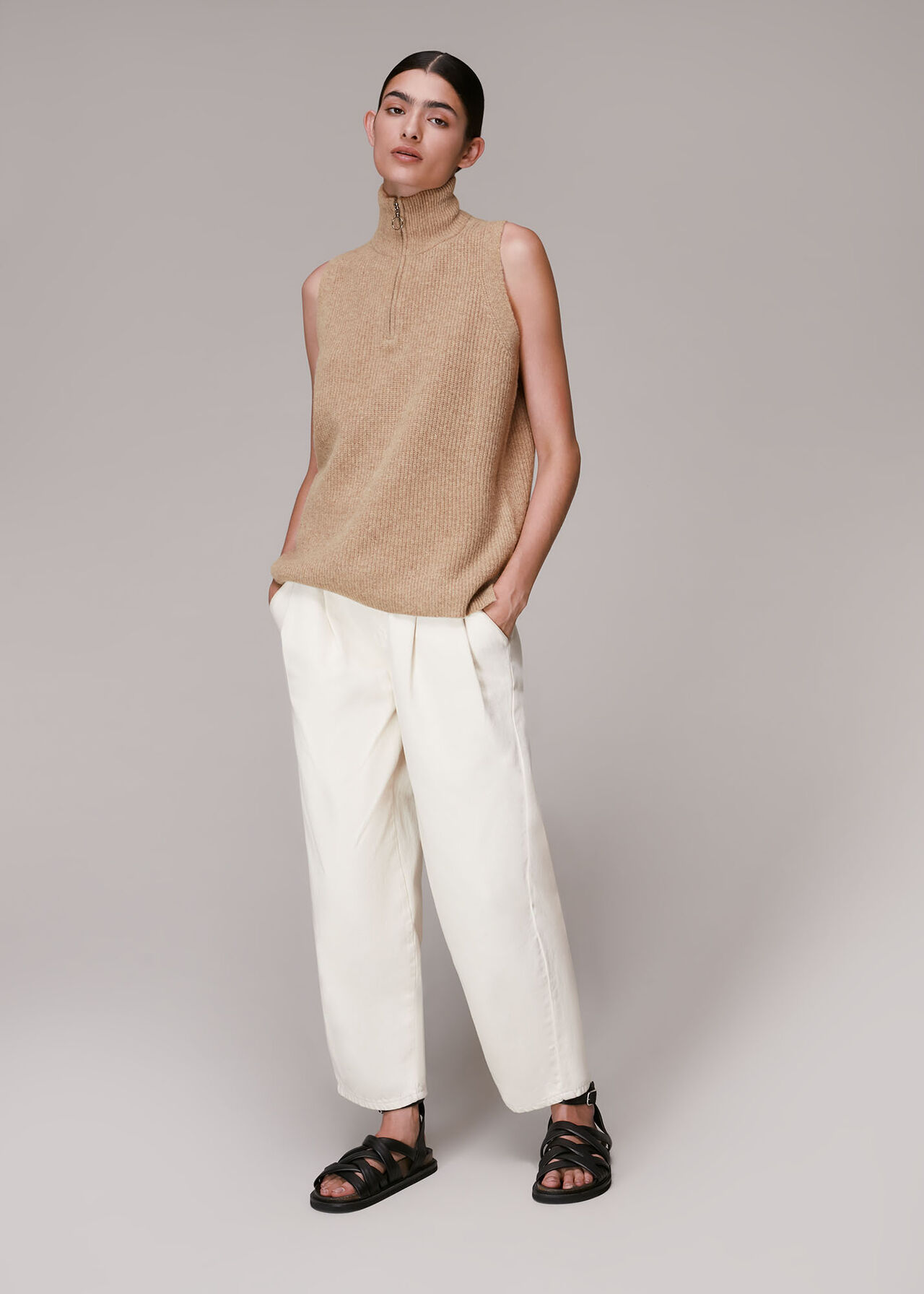 Half Zip Tank, £109, Whistles – buy now
Green Mut Knitted Vest Sweater, £95, Thinking Mu at Trouva – buy now
Yarrow Jumper, £140, Stine Goya at Coggles – buy now
Tindra Vest, now £16, Weekday – buy now
Argyle Sweater Vest, £55, Glassworks – buy now
Knitted Alpaca Vest, £55, Arket – buy now
Sweater Vest, £9.99, H&M+ – buy now (up to size 4XL)
Knitted Mock Neck Vest, £65, & Other Stories – buy now
V-Neck Ribbed Vest, £69, Cos – buy now
Bobble And Stitch Knit Vest, £55, Warehouse – buy now
Turtleneck Knitted Gilet, £35.99, Mango – buy now
Psychedelic Intarsia Sweater Vest, £65, Glassworks – buy now
Soft Cable Knit Vest, £30, Monki – buy now
Wool Jacquard Wool Jacquard Zipper Vest, £175, GANNI – buy now
Oversized Knit Vest, £85, & Other Stories – buy now
Cable-Knit Wool-Blend Bib, £69, Arket – buy now
Vest With Ring Detail and Pockets, £90, Uterqüe – buy now
Gilet With Side Opening, £29.99, Mango – buy now
Knit Vest, £29.99, Zara – buy now
V-neck Sweater Vest, £12.99, H&M – buy now