Last Updated on August 25, 2022
Like everyone, I'm dreading the end of summer – but one thing that's making the change of season a little easier? The winter coats available to choose from in the new season.
I know it's a little early to start thinking about outerwear, but it's actually the smartest move you can make for your finances if you're in need of a coat.
READ MORE: 13 Pairs of Stiletto Boots that Will Take You From Day To Night Effortlessly
As the season goes on, new coats start dropping for premium prices. If you end up buying one in the January sale, you're already missing out on months of wear.
At the moment, I'm trying to shop smarter, not harder. There's no need to buy if you don't need to, but if you do find a coat you love or your old one is worn out, shopping consciously can really pay off. Find a coat that transcends trends and it can stay a staple in your wardrobe for years to come.
Now I bet you're thinking you have to spend hundreds to find a decent one, but I'm here to tell you that that's not the case. If you're looking to buy a rain mac, trench, quilted, vintage or faux-fur trimmed coat, there's plenty to choose from – and these styles never date.
I have rain macs and trenches that are still serving me after years of wear. And truly, the best pieces you can invest your money in are those that aren't trend-led.
So here are 15 I've found that I hope you'll love just as much as me. I'll be updating this list as the season goes on, so bookmark us to stay in the loop.
H&M Just Announced Their AW22 Studio Collection – Here's What To Expect from The Neo Real Collection
Shop coats under £100
Araweelo Trench Coat, £90, Weekday
Pink double breasted front trench coat, £75, Monki
Hybrid Bonded Zip Through Jacket, £79, Warehouse
Oversize leather-effect trench coat, £99.99, Mango
Textured floral knit coat, £79.99, Zara
Contrast Color Trench Coat, £81.95, NA-KD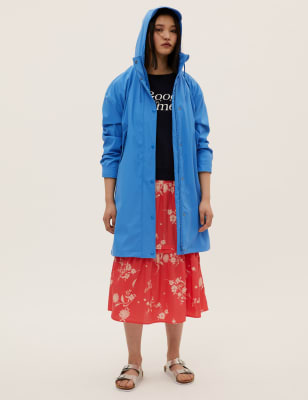 Rubber Hooded Parka Coat, £79, M&S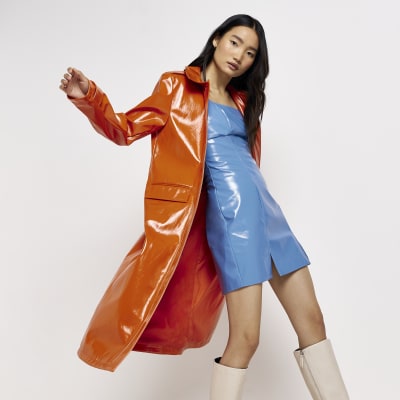 Orange Faux Leather Longline Coat, £89, River Island
Vintage Tommy Hilfiger Houndstooth Short Overcoat – XS, £75, Rokit
Check trench coat in stone, £66, ASOS
Drop-shoulder synthetic wool coat, £35.99, Bershka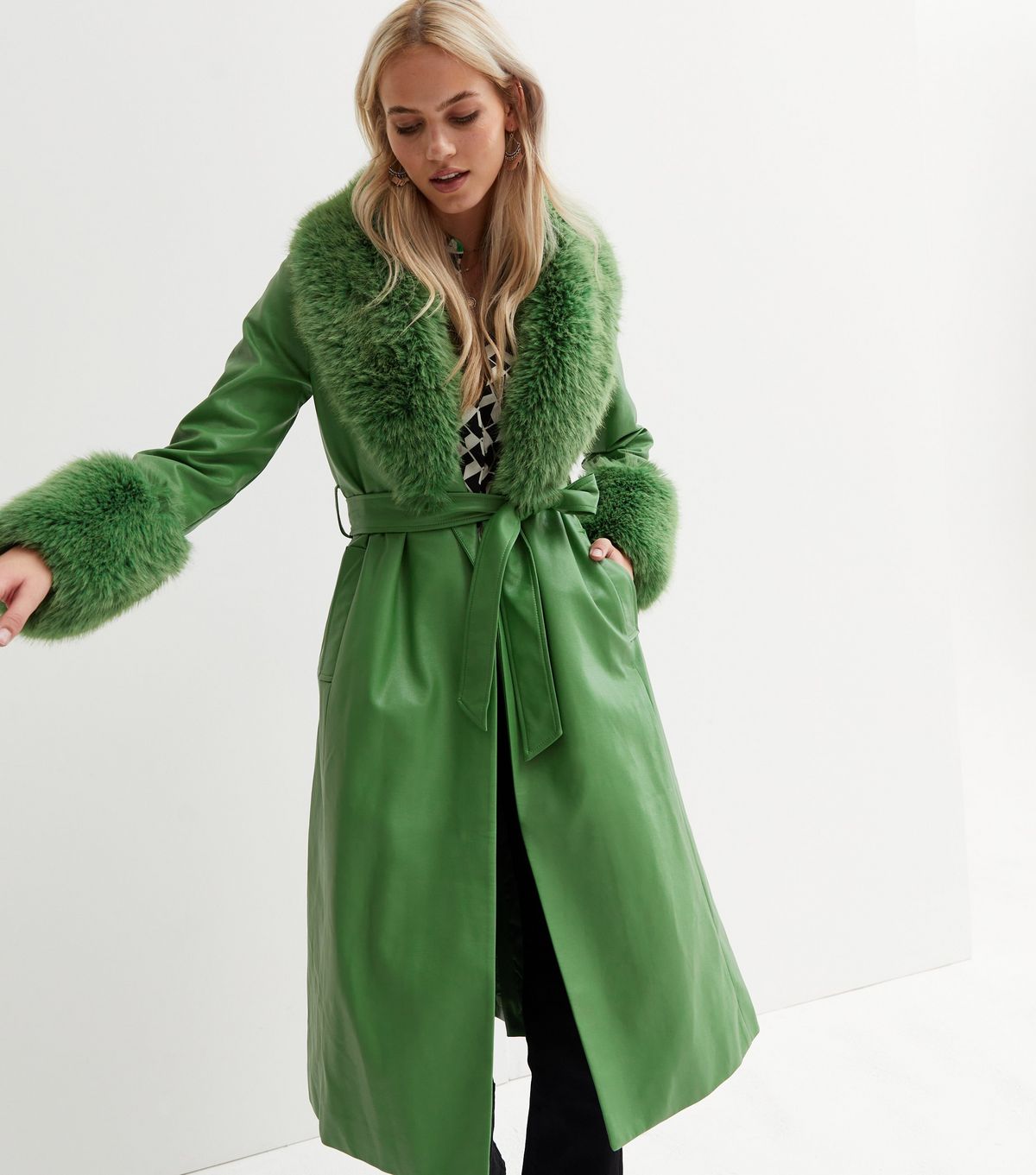 Green Leather-Look Faux Fur Trim Belted Coat, £79.99, New Look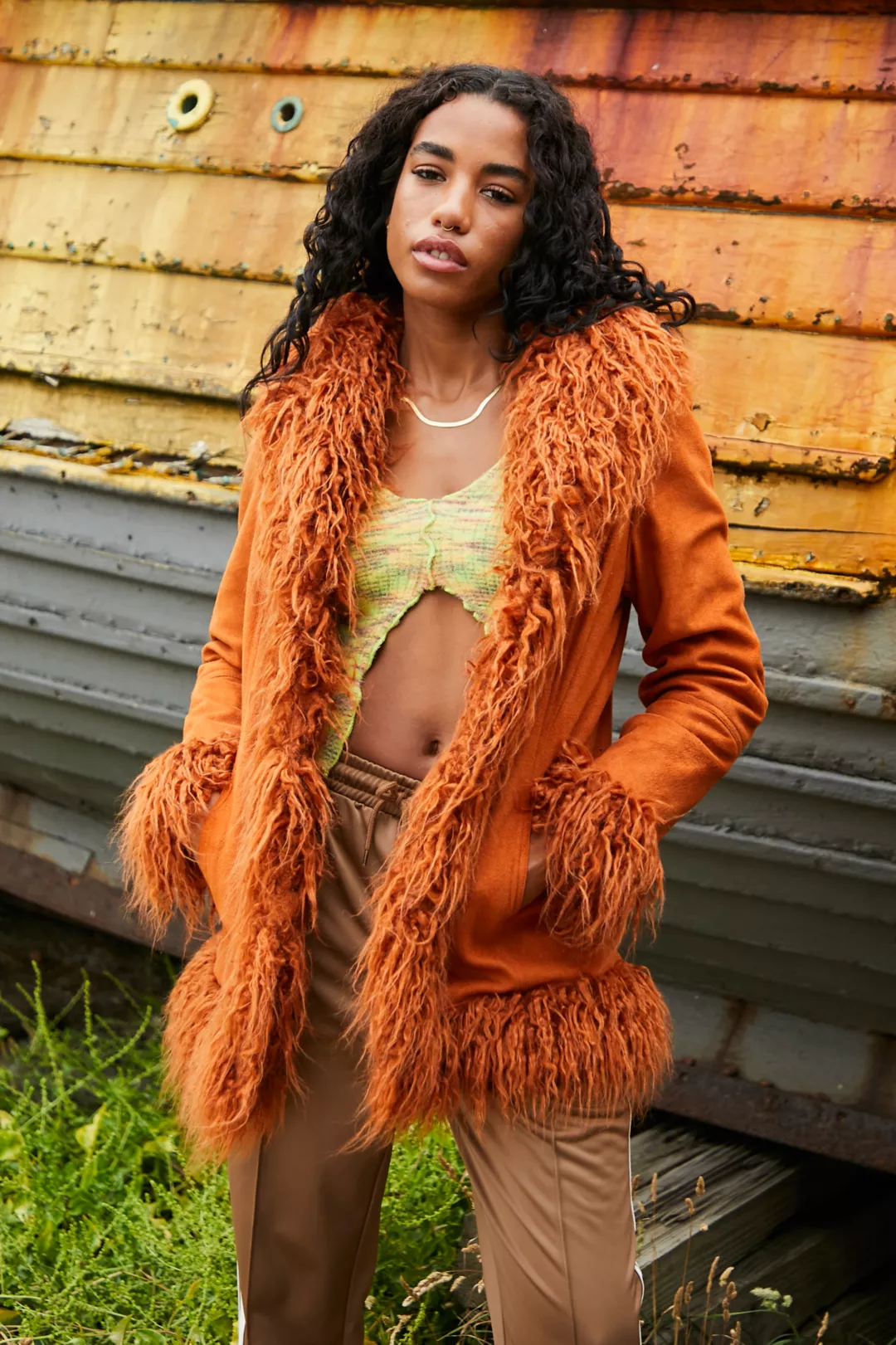 UO Y2K Faux Fur Trim Jacket, £89, Urban Outfitters