Last Updated on December 16, 2021
I've always had a love hate relationship with tights. Yes, they keep you warm – but I've never been the most practical dresser.
Luckily it seems I don't need to choose between style or comfort this season, as now black tights have had a much-welcomed update.
READ MORE: Mango Has a Secret Sale Site, Where You Can Shop Discounted Pieces All Year Round
Instead of bog standard hosiery, fashion girls have been spotted wearing patterned black tights constantly lately.
One of this season's biggest trends is logo-emblazoned everything, and the look has now made its way onto our legs.
Designers including Chanel, Fendi and Gucci have each dropped their own versions of logo-patterned tights, but if you're too scared to splash out on designer tights only to find them ripped a week later, you'll be glad to know the high street has plenty too.
Perhaps the easiest style of statement tights to wear, they can be worn in a multitude of ways.
If you like to keep things relatively simple, chic and tailored, they add a little something to a minimal outfit. But if you're somewhat of a maximalist, they can be worn with other prints to create a perfect pattern clash.
I've always been more of the latter, with a penchant for mixing prints and bright colours. It's been refreshing to see an array of new trends bursting onto the scene this season that reflect my taste.
However for many, I can understand how the drastic change from a minimalist aesthetic to the exact opposite can feel a little daunting.
So start with black patterned tights, and if you love them you can move onto colourful statement tights to brighten up the grey days this season.
READ MORE: Tights Are One of Fashion's Most Disposable Items – Buy Sustainable Hosiery Here
Here are 17 pairs we love, from designers including Gucci, Fendi and Marine Serre, as well as more affordable options from Calzedonia, River Island and New Look.
Right now, if you buy 4 pairs from Calzedonia or Tezenis you can get another pair free.
Wear Next may receive a small commission if you click a link from one of our articles onto a retail website and make a purchase.
For fashion advice and chit-chat, join our Facebook group What To Wear Next or follow us on Instagram.
Buy now
Flock Astrology 40 Denier Fishnet Tights, £59.99, Calzedonia – buy now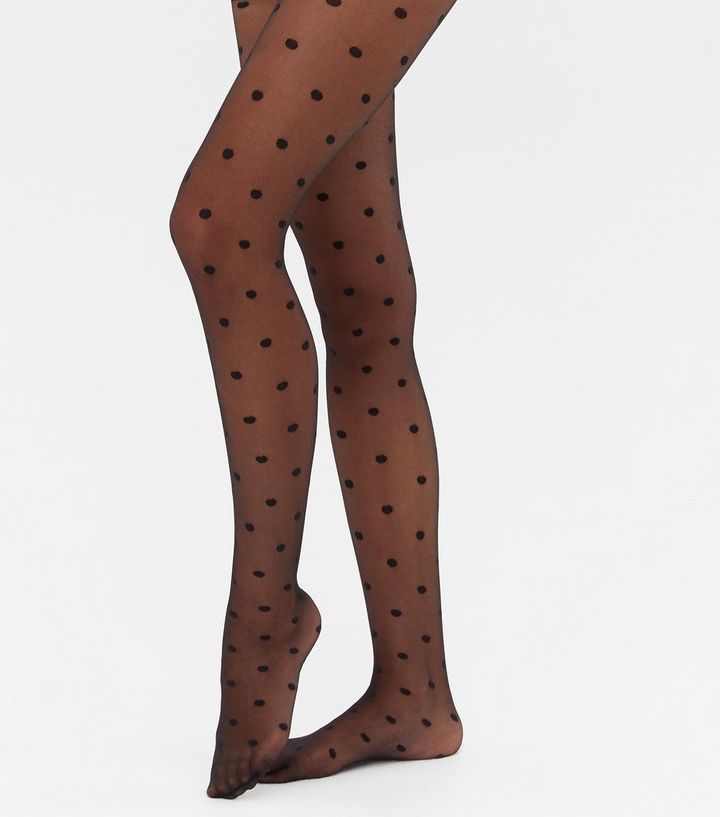 Black Large Spot Sheer Tights, £5.99, New Look – buy now
GG Pattern Tights, £255, Gucci – buy now
Check Tights, £8, ASOS Design – buy now (up to size 34)
READ MORE: How to Wear Statement Tights
Premiere Sparkle Tights, £24, Free People – buy now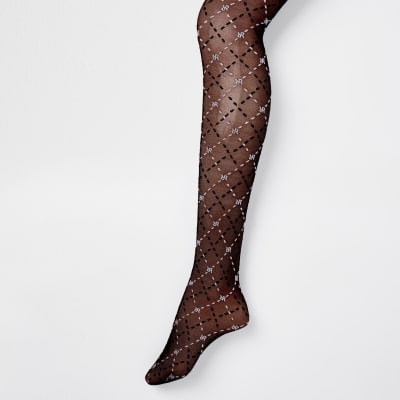 Black Two Tone Monogram Tights, £8, River Island – buy now
Black Tulle Monogram Tights, £250, Versace at Ssense – buy now
Logo 40 Denier Sheer Tights, £12.99, Calzedonia – buy now
Black Sheer Jacquard Moon Tights, £150, Marine Serre at Ssense – buy now
Party 40 Denier Flocked Tights, £12.99, Tezenis – buy now
The Lady Garden, £26, Heist – buy now
Black Logo Monogram Tights, £165, Vetements at Ssense – buy now
Argyle Check Tights, £8, ASOS Design – buy now
Black Nylon Stockings, £175, Fendi – buy now
Floral Print Tulle Tights, £15.99, Calzedonia – buy now
Patterned Tights, £9.99, H&M – buy now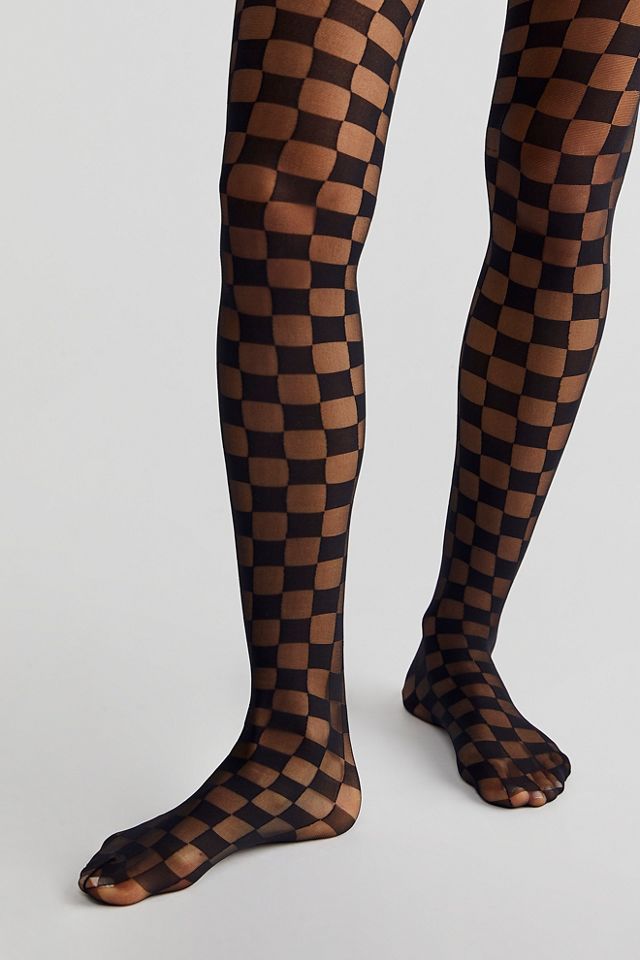 Encore Checkered Tights, £24, Free People – buy now