Last Updated on August 25, 2022
I've always been lukewarm towards jumpers. Yes, they're practical – but I can't say that's been at the top of my priorities when it comes to fashion.
But as I've been learning more about building a capsule wardrobe, I'm discovering why classic pieces such as Breton striped jumpers become wardrobe staples.
READ MORE: 10 Key Trends For Autumn Winter 2022 You Can Actually Wear
They've been well-loved for decades now. Back in the 50s, film stars such as Audrey Hepburn and Brigitte Bardot sparked the trend but even to this day they're still firm favourites in our wardrobes.
I don't think I'll be going out on a limb when I say it's because of their versatility. You can pair them with just about anything and achieve a polished look almost effortlessly.
While older styles were more fitted, they're now casual and oversized to achieve a more relaxed silhouette.
Speaking of what's on the market right now, I've found a few that are hard to resist.
Arket's Breton striped jumpers constantly sold out last season, but you can get your hands on one right now in the classic typical black and white colourway, complete with a cute collar.
On top of this, I've found a selection from & Other Stories, Cos, Maje and more.
Here's the complete list of the best Breton striped jumpers you can buy right now.
READ MORE: 15 of the Best Winter Coats For 2022 (and They're All Under £100)
Follow us on Instagram and tag us in your best outfits to be featured!
Wear Next may receive a small commission if you click a link from one of our articles onto a retail website and make a purchase.
Shop Breton striped jumpers
Relaxed Collared Sweater, £65, & Other Stories – buy now
Relaxed Cotton Jumper, £69, Arket – buy now
Fine-knit collared jumper, £17.99, H&M – buy now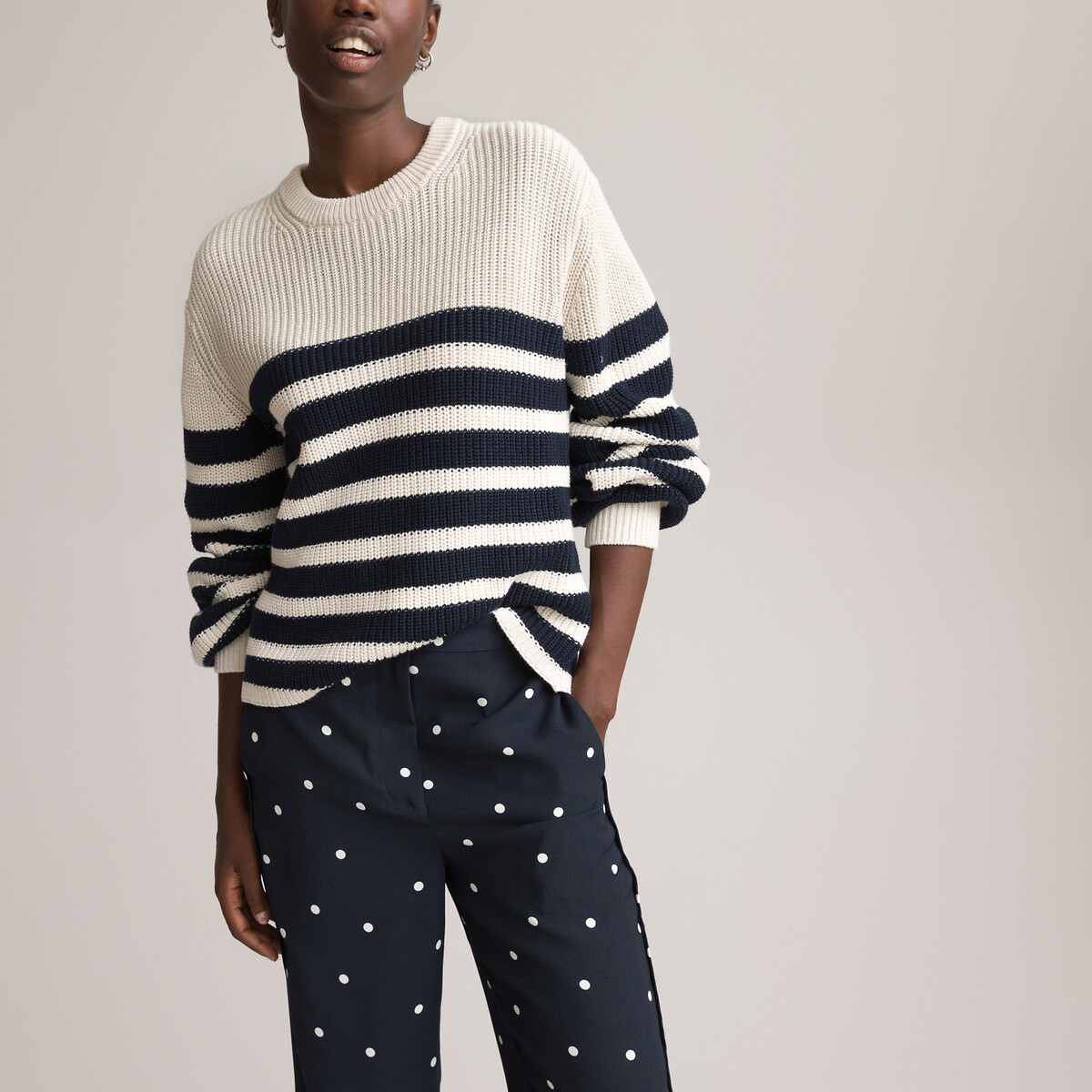 Breton Striped Jumper in Cotton Mix with Crew Neck and Puff Sleeves, £37.80, La Redoute – buy now
Striped rollneck jumper, £79, Cos – buy now
Striped Cotton Jumper, £69, Arket – buy now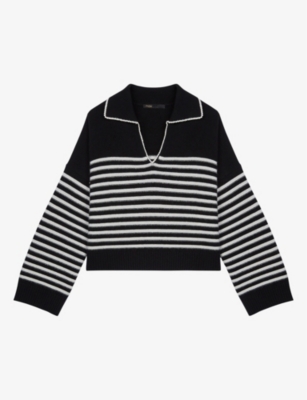 Mariniere striped V-neck cashmere jumper, £199.50, Maje – buy now
Striped Polo Knit Sweater, £85, & Other Stories – buy now
Striped Cotton Jumper, £65, Arket – buy now