Christmas shopping is never easy, is it?
Despite my best intentions, I always find myself scrabbling to find presents for my loved ones in the last week before Christmas.
READ MORE: 10 of the Best Christmas Gift Ideas for Women in Their 40's
Some of my family members simply send lists over to me each year, but it slightly diminishes the magic of gift giving, doesn't it?
In 2021, I've promised myself I'll be more organised. I've started planning my presents already so I won't be caught off guard in December.
As a woman in my 30s, I have plenty of people to buy for in the same age group. So if you're reading this as you panic buy for your daughter, friend, girlfriend, or whoever else you might be shopping for, you've come to the right place.
I've been searching low and high for the gifts I'm hoping for this Christmas, as well as those I know my friends will love. Hopefully you'll feel inspired and less nervous about the prospect of gift giving this year.
Here, you'll find a small but mighty list of the best presents I've found, from homeware, to clothing and everything in between.
For fashion advice and general chit-chat, join our Facebook group What To Wear Next or follow us on Instagram.
Wear Next may receive a small commission if you click a link from one of our articles onto a retail website and make a purchase.
READ MORE: All of the Best Christmas Gifts For Women on ASOS
Gift Ideas For Women in their 30s
The Bestsellers Set, £32, Callie Pettigrew – buy now
Perhaps too pretty to actually burn, Callie Pettigrew's marbled candles are a risk-free Christmas gift that I'm going to be asking for this year.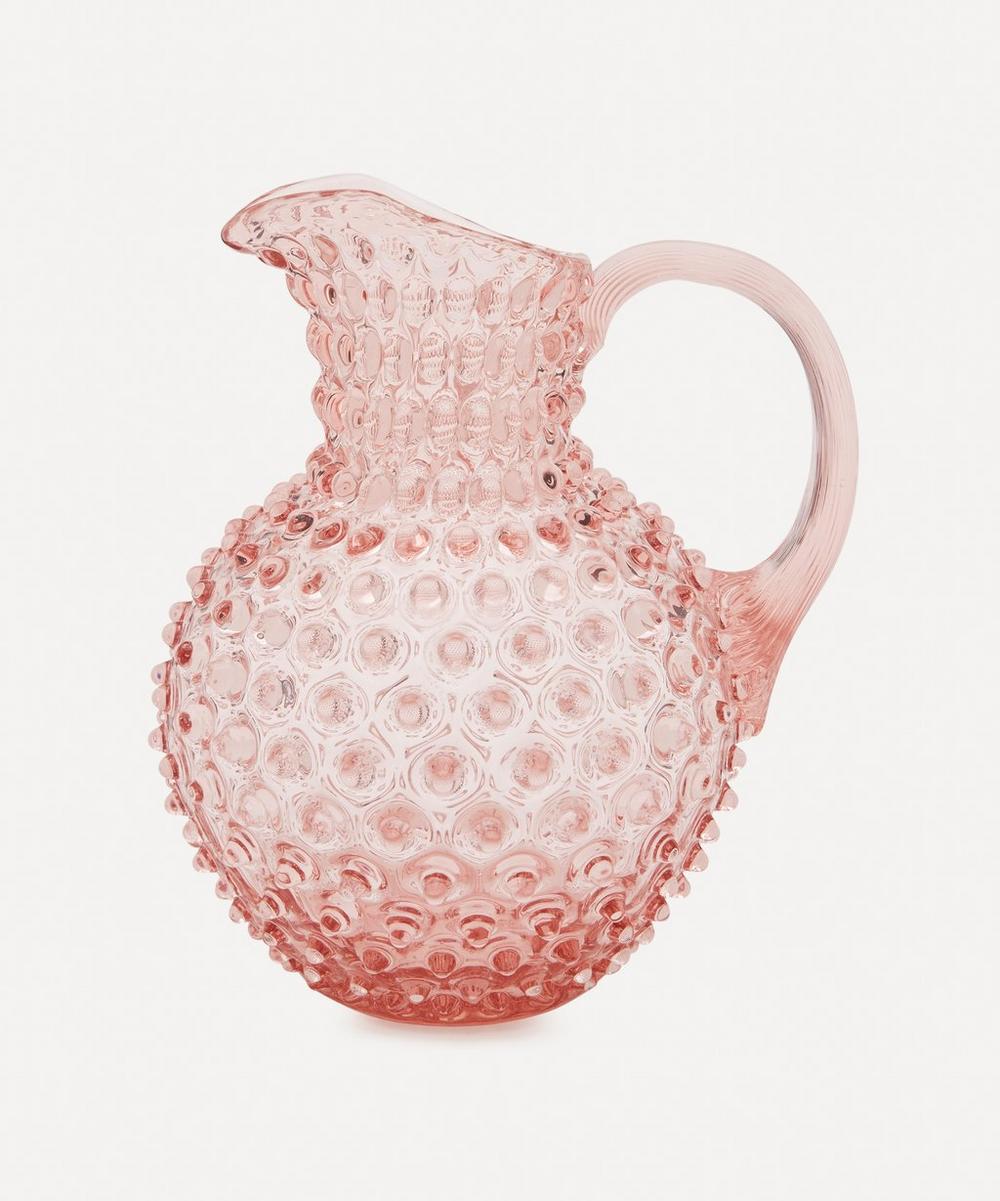 Large Hobnail Jug, £95, Klimchi at Liberty London – buy now
Is your loved one into homeware? This cult item will look beautiful in basically any home.
Engravable Birthstone Star Ridge Pendant Necklace, £98, Missoma London – buy now
There's nothing like a personalised gift to show someone you care.
Missoma London has a selection of engravable birthstone necklaces, one for each month of the year.
Free the Tipple Book, £9.99, Oliver Bonas – buy now
I never knew how to make cocktails until the pandemic and now I'm hooked.
You can help your loved one level up their tipple game with this colourful cocktail recipe book.
Nano Ionic Steamer, £69.99, Skin Abode – buy now
Give the gift of relaxation with Skin Abode's iconic steamer.
This is the perfect present for anyone who loves skincare, as it's designed to detoxify and hydrate the skin.
During Black Friday, you'll be able to snap it up for the cheaper price of £52.49 too.
Green Embroidered Underwire Bra, £75, Maison Lejaby – buy now
Green Embroidered High-Waisted Tanga Briefs, £38, Maison Lejaby – buy now
Luxurious lingerie is the kind of thing we all wish we invested in, but probably don't.
If you're feeling generous and it wouldn't be weird, this beautiful set is a sure fire winner.
Lucille Faux Fur Check Bag, £269, Stand Studio at Coggles – buy now
Checkerboard and faux fur? You can't go wrong tbh.
Recycled Wool Beret, £50, Ganni – buy now
Ganni's wool beret might seem like a small gift, but it's a mighty one.
Berlin Print, from £29.90, Astrid Wilson – buy now
Influencer favourite Astrid Wilson has a selection of beautiful prints that add a pop of colour to any home.
Stoneware Plant Pot, £34.99, H&M Home – buy now
For a budget-friendly buy, why not buy your loved one a vase?
H&M Home's selection is pretty and budget-friendly.
READ MORE: All of the Best Christmas Gifts For Men on ASOS
Best Sweet Treats Bath Bomb Duo Set, £11, LUSH at ASOS – buy now
If you've got a £15 limit on Secret Santa this year, LUSH beauty products are a no brainer.
Fabric Slides, £109, Zara – buy now
One thing to avoid when shopping for gifts is buying things your loved one won't actually wear.
It's safe to say that won't be a problem with these Fendi-inspired house shoes, which are lighter than air to wear.
READ MORE: 13 Risk-Free Christmas Gift Ideas For Women in Their 20s
Heart Detail Handbag, £125, Uterqüe – buy now
Uterqüe's embellished clutch bag screams luxury. It isn't necessarily something I'd buy for myself, but that's exactly why it would make such a lovely gift!
If you're shopping for a glamorous fashion fan, she'll love this.
Gucci Flora Gorgeous Gardenia Eau de Parfum For Women, £44 for 30ml, John Lewis – buy now
Is there anything better than a gorgeous perfume?
Gucci's Flora has proved one of this year's most popular fragrances, so no doubt she'll love it.
Clear Glass Makeup Organiser, £17.99, H&M – buy now
Something to help your friend or loved one get organised is definitely a gift idea to consider. If she has lots of makeup brushes, this is the one to get her. It's as functional as it is chic.
AeroPress & Coffee Set, £39.50, Union Hand-Roasted Coffee – buy now
Let your loved one level up their coffee at home with this set.
Pet Shop Mug, €12, Anthropologie – buy now
A coffee lover and a pet parent? These mugs are just perfect for her.
Paradise Incense Sticks, £10, Oliver Bonas – buy now
Everybody needs a little bit (or a lot) of zen these days. Gift your favourite 30-something a scent experience with the help of one of these.
Hexagonal Slogan Pens, £5, Paperchase – buy now
We all need a pen — or two or five. Really, one can never have enough especially when they're so easy to lose. But I bet your loved one will always keep these close because they're incredibly cute.