Last Updated on October 31, 2022
Becoming a new mum is one of the most intense times of a woman's life.
Not only has your body changed, but you're learning to care for a tiny little human every single day with little time for yourself.
READ MORE: All the Best Plus Size Dresses in H&M Right Now
The simple act of getting dressed every day can be challenging when you've had little sleep, but finding decent dresses that can work practically as well as making you feel good can help a little.
There are more and more brands popping up that cater exclusively to post-partum women, like Breast Dressed.
The new sustainable maternity and breastfeeding fashion brand was launched in the first lockdown with the aim of bringing ethically-made and stylish clothing to new mums who want to feel like themselves.
But there are also fashion-first brands that cater to women who want to feel and look during pregnancy, breastfeeding and beyond.
Never Fully Dressed has a collection of maternity and breastfeeding-friendly dresses that aren't designed specifically as maternity dresses, but work really well for nursing mums – and they can be worn years after you finish breastfeeding too.
Many of their dresses are made with stretch so they can fit comfortably as you feed your baby, and designed so you won't need to go to the bathroom and take your entire dress off. V-necks are your friend, and NFD have plenty of them.
Being a new parent is already overwhelming, so dressing the part is most likely not at the top of your to-do list. But wearing something that makes you feel good during the hard days can be comforting, and might just be necessary if you have an event to go to like a wedding, Christmas party or anything else.
So if you're a new mum struggling to find flattering and comfortable nursing dresses, here are some of our favourites.
READ MORE: I Found 13 Expensive-Looking COS Dresses That Will Instantly Elevate Your Wardrobe
Wear Next may receive a small commission if you click a link from one of our articles onto a retail website and make a purchase.
Shop dresses for breastfeeding
Cotton Maternity Dress in Gingham, £125, Breast Dressed – buy now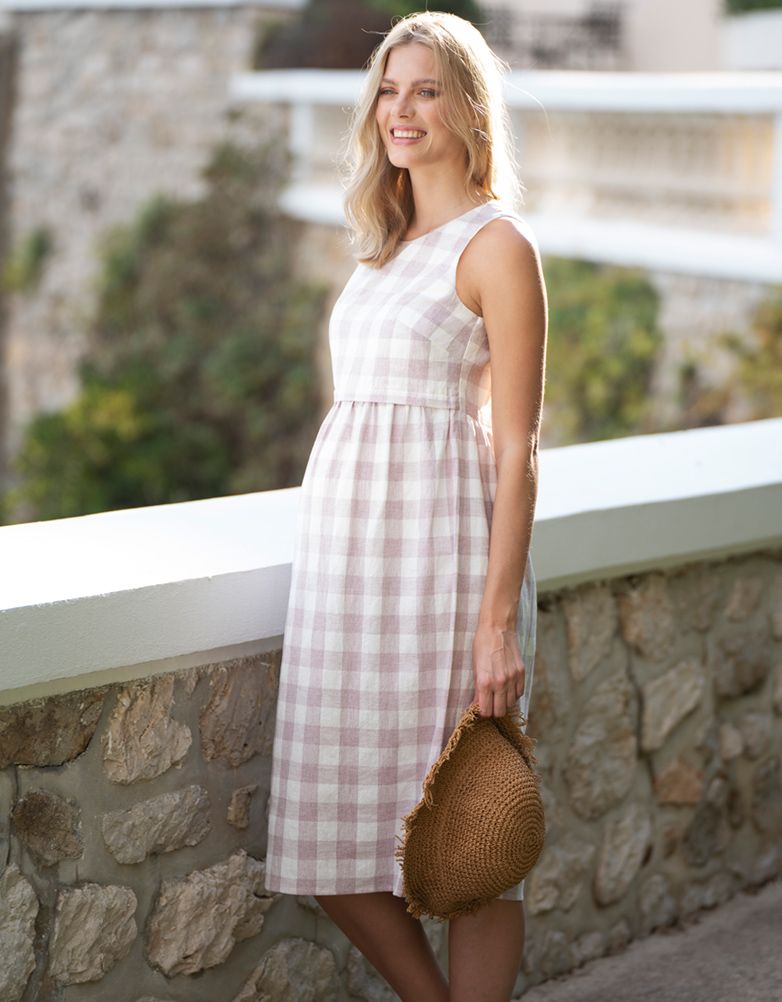 Gingham Cotton Maternity to Nursing Dress in Mauve & White, £69, Seraphine – buy now
Nursing & Maternity Dress in Aegean Blue, £100, Breast Dressed – buy now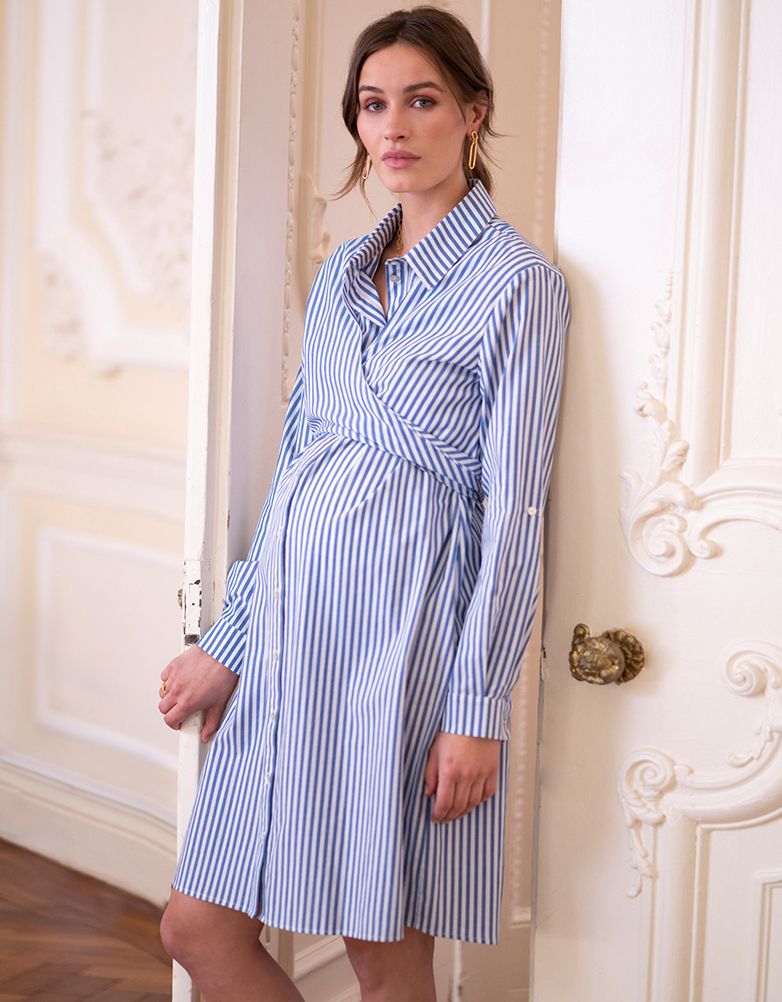 Cotton & Lyocell Maternity & Nursing Shirt Dress, £79, Seraphine – buy now
Mljovi 2-In-1 Midi Dress, £38, Mamalicious – buy now
MAMA Wrap Nursing Dress, £39.99, H&M – buy now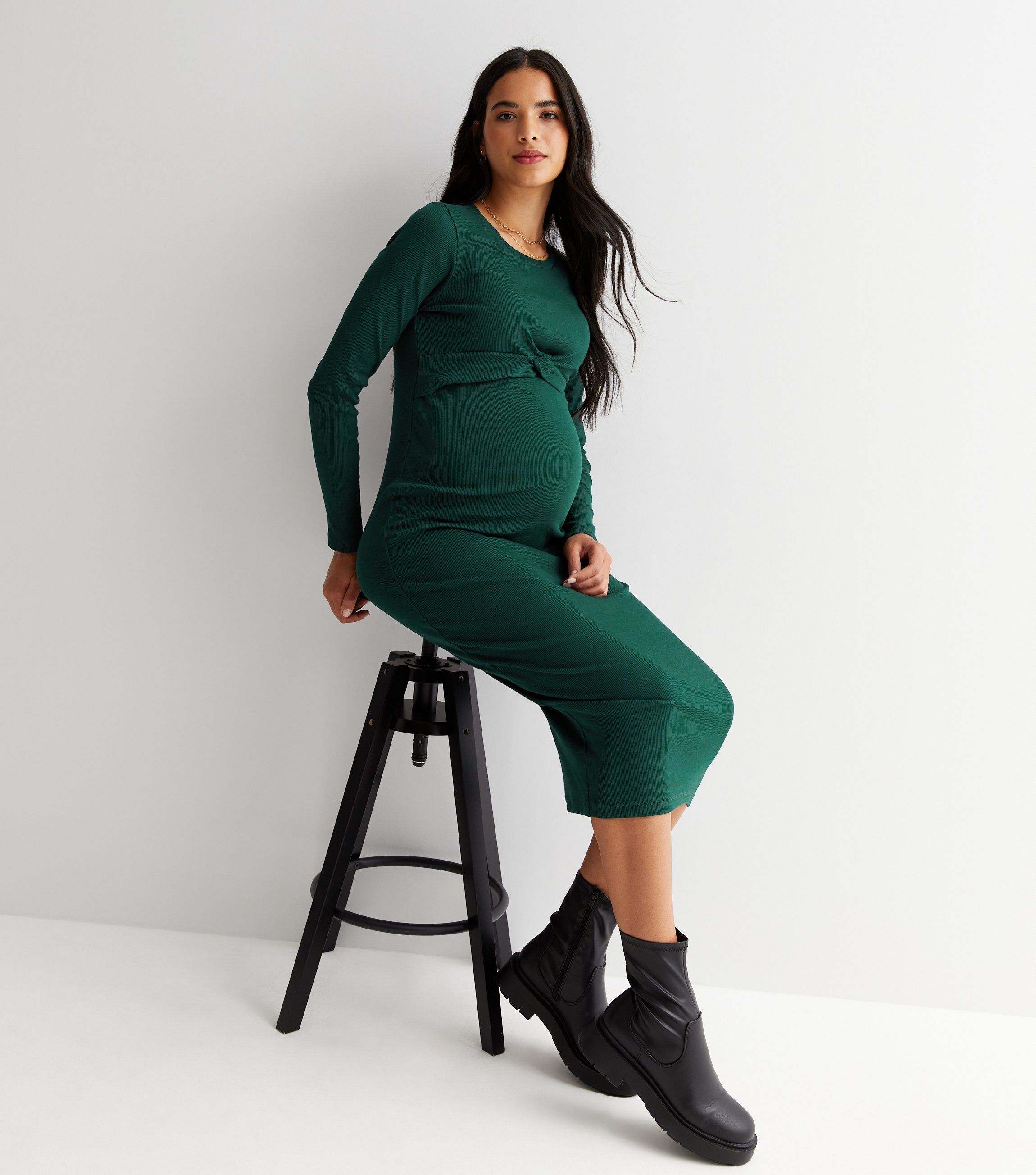 Maternity Dark Green Ribbed Twist Midi Nursing Dress, £26.99, New Look – buy now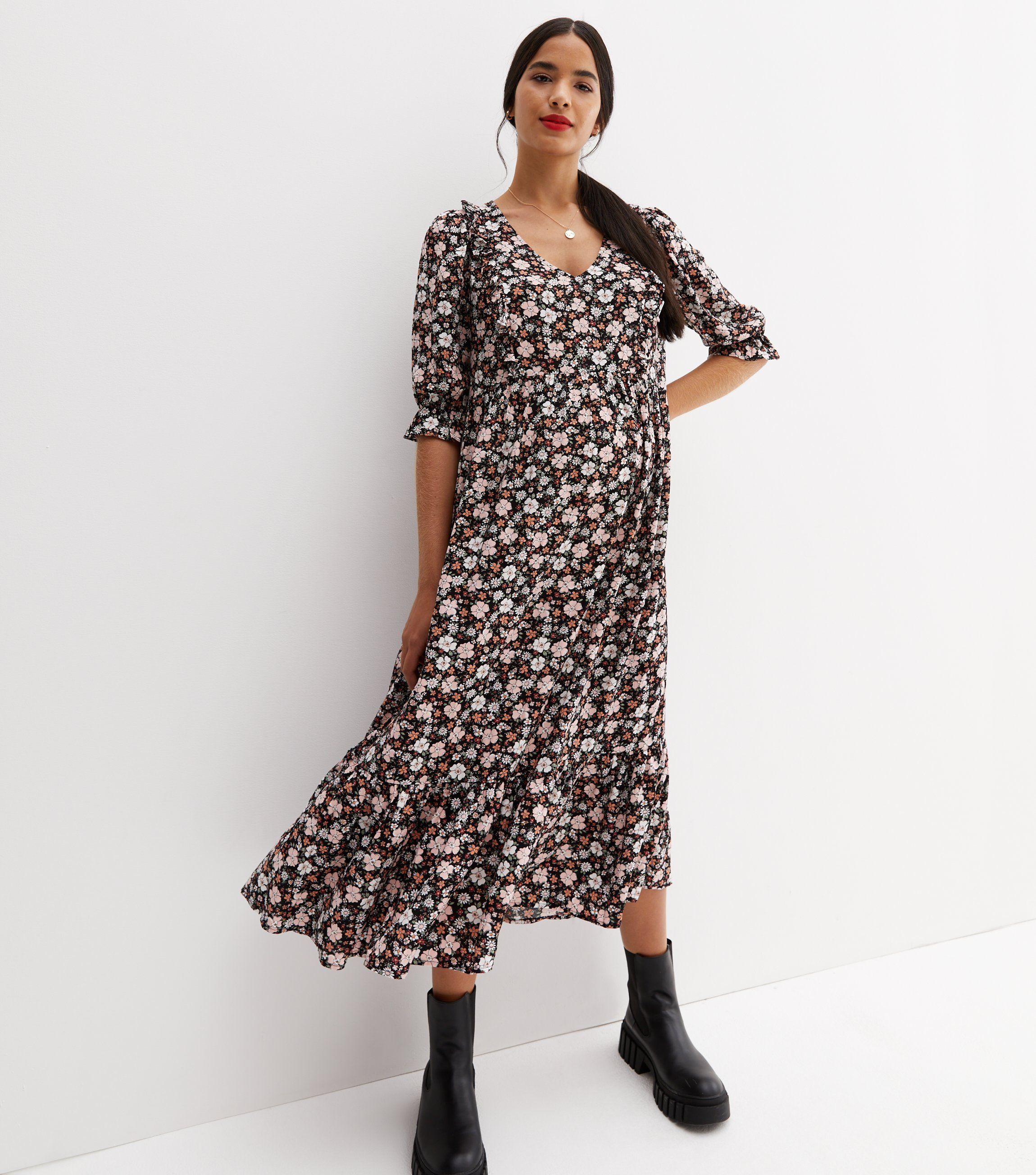 Maternity Black Floral Midi Nursing Dress, now £25.49, New Look – buy now
MAMA Ribbed nursing Dress, £34.99, H&M – buy now
Breton Stripe Maternity & Nursing Slub Tunic, £35, Jojo Maman Bebe – buy now
Pink And Red Zsa Zsa Dress, now £49, Never Fully Dressed – buy now
Green Velvet Wrap Maternity & Nursing Dress, £59, Jojo Maman Bebe – buy now