Last Updated on May 31, 2023
As someone who likes to mix trend-led pieces with classic staples, I've been relying on Marks & Spencer for pretty much all of my fashion needs for years. While their basics, like lingerie, shoes and tees always hit the spot, M&S' summer dresses are surprisingly wearable this year too.
My favourite is the brand's collaboration with another iconic British brand Ghost, I became even more excited.
The classic appeal of M&S and the vintage-inspired vibe of Ghost just go so well together, and that's evident in their 25-piece collection, which includes romantic midi dresses in vibrant prints and some twinning options for mums and kids too.
The brand boasts Holly Willoughby as a fan, so it's perhaps not surprising that their summer dresses are so stylish. The TV presenter has a habit of fleshing out the cutest pieces and inspiring her fans to copy her style. Pretty much everything she wears immediately sells out, so when I saw her wearing one of M&S' newest summer dresses, I knew she must be onto something.
The site stocks a selection of brands, including Phase Eight, Nobody's Child, Sosander, and of course M&S' own brands such as M&S Collection and Autograph. It also has plenty of plus-size, petite and tall options, making it an easy place to shop for many.
I sifted through the British brand's dresses and narrowed my search down to 15 summer dresses that are now firmly on my wishlist. It's a tough job but someone has to do it!
Each dress offers something different but remains on trend, whether it's cutwork detail, floral or animal print, puff sleeves or a tie waist. Here are my favourite summer dresses from Marks & Spencer.
READ MORE: Slip Into Style This Summer With These Beautiful Designer Slides
Wear Next may receive a small commission if you click a link from one of our articles onto a retail website and make a purchase.
Shop Best Marks & Spencer Summer Dresses
Jersey Printed V-Neck Midi Tea Dress, £27.50 – buy now

Linen Rich Striped V-Neck Midi Shift Dress, £32.50 – buy now

Linen Rich Printed Round Neck Shift Dress, £27.50 – buy now
Floral Midaxi Tea Dress, £39.50 – buy now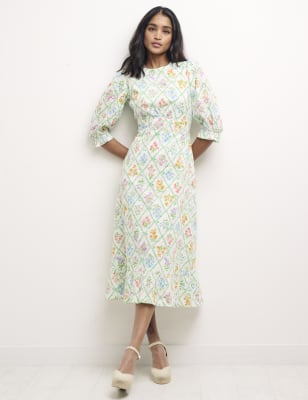 Pure Cotton Floral Broderie Midi Waisted Dress, £79 – buy now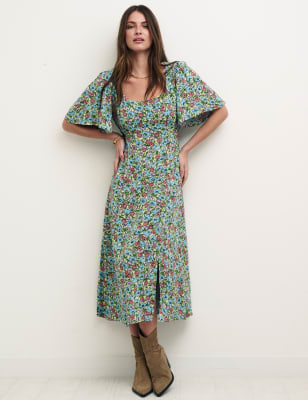 Floral Angel Sleeve Midi Tea Dress, £39 – buy now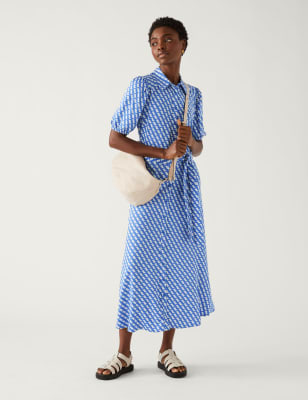 Printed Belted Midi Shirt Dress, £45 – buy now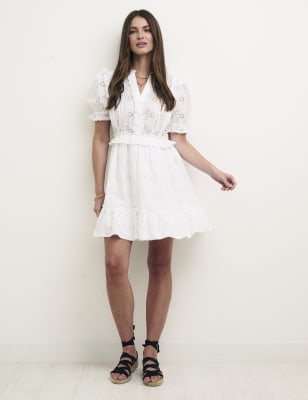 Organic Cotton Broderie Mini Tea Dress, £75 – buy now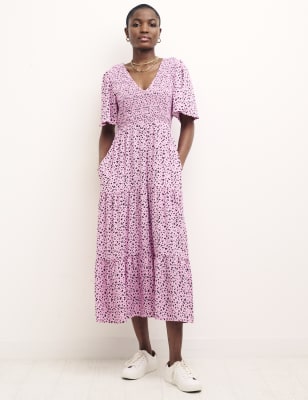 Floral V-Neck Shirred Midi Tea Dress, £69 – buy now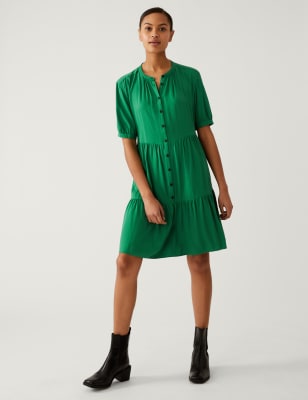 Round Neck Knee Length Shirt Dress, £29.50 – buy now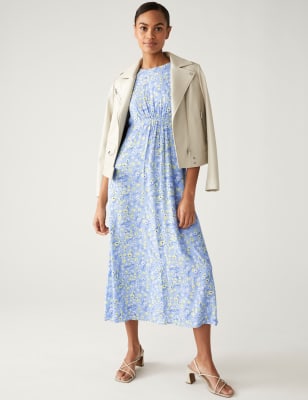 Floral Jacquard Round Neck Midi Tea Dress, £45 – buy now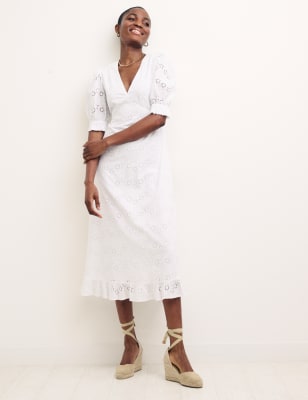 Organic Cotton Broderie Midi Tea Dress, £79 – buy now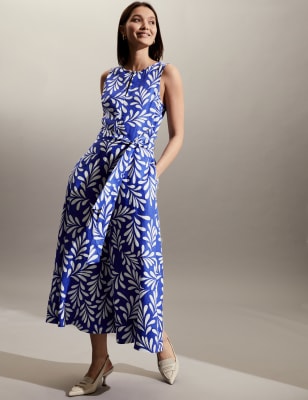 Pure Linen Floral Midi Skater Dress, £150 – buy now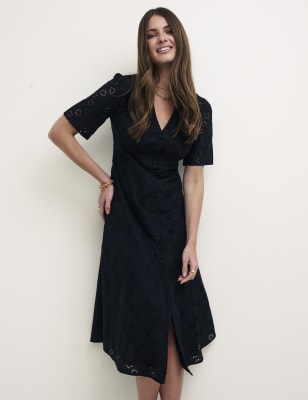 Organic Cotton Broderie Midi Tea Dress, £75 – buy now
READ MORE: These Iconic Boots Have Been 'In' For Over 60 Years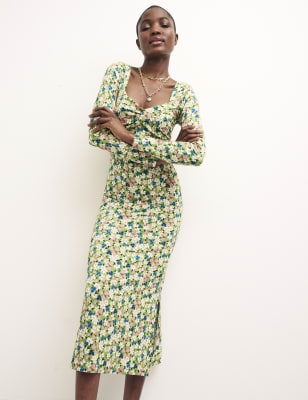 Floral Midaxi Bodycon Dress, £55 – buy now