If you've decided to give up fast fashion for 2021, vintage fashion will be your new best friend.
There are plenty of trends you can buy vintage, and after the third lockdown was announced in the UK this week, those little trips to Primark are off the cards anyway.
Whether you're looking for sweater vests, faux fur coats, or cowboy boots, the options are endless when you're shopping vintage.
READ MORE: Is House Of Sunny ethical and sustainable?
Here, we've rounded up some of the best online vintage clothing shops for you to browse if you're bored in lockdown or simply fancy some vintage retail therapy.
Rokit
Dress, £55 – buy now
Londoners have been shopping at Rokit's Brick Lane store for years, so much so that it's grown into one of the best-known vintage stores on the street.
Whether you're looking for a sequin dress, or vintage Adidas, they cater to every style – but if you can't find anything vintage you want, Rokit also upcycle clothes for their Rokit Originals range.
Retold Vintage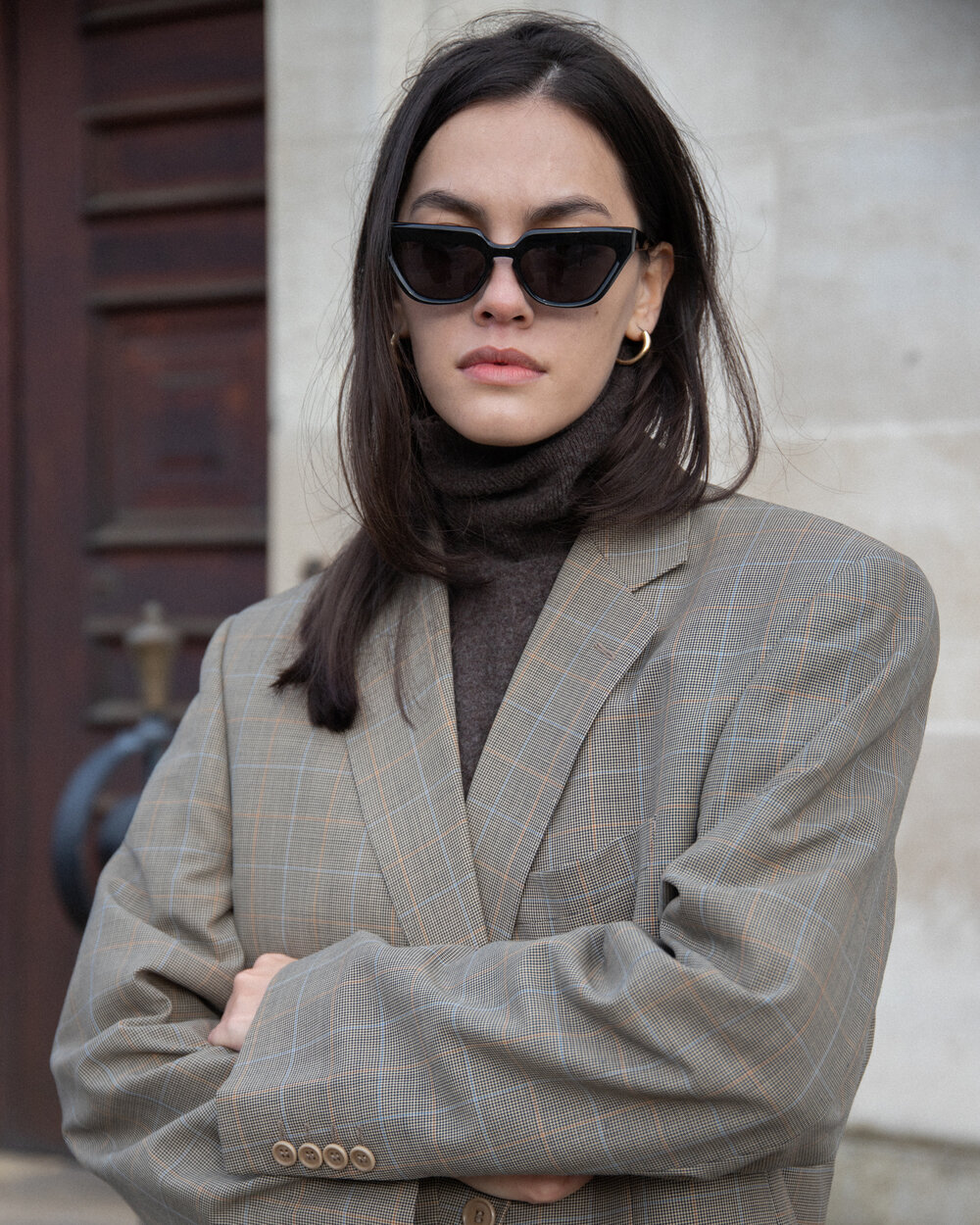 Blazer, £55 – buy now
Retold vintage launched in 2018 and has amassed an Instagram following of almost 35k already.
If going to smelly vintage stores full to the brim of old shoes fills you with dread, but you still want to shop more sustainably, Retold is the place for you.
There's no tat here – just elegant, good quality and beautifully curated pieces.
Waiste Vintage
Dress, £75 – buy now
Influencer Sara Waiste gives us outfit envy every day on Instagram with her picturesque shots and beautifully put-together outfits.
Fortunately, the former ASOS Insider is the owner of a beautiful vintage shop in Brighton – so you can literally shop her style.
The COVID-19 lockdown has meant Sara's beloved shop has had to close, but she's constantly updating the shop's website with unique garments – like this floral dress.
READ MORE: Why has sustainable fashion left plus size women out for so long?
Peony Vintage
Dress, £28 – buy now
If you've ever been to Margate, chances are you'll have strolled past Peony Vintage and been mesmerised by their gorgeous pink shop front.
Fortunately for those of us that don't live there, Peony is also available to shop online.
From retro floral dresses, to cute jewellery, you'll be overwhelmed for choice. Everything is just perfect.
Beyond Retro
Jacket, £25 – buy now
There's no way you can enter a Beyond Retro store without buying something. There's just so much to choose from – and somehow, it's always on trend.
While London remains in lockdown, shop on their website for kitsch printed tops, vintage converse, retro sportswear and much, much more.
Nordic Poetry
YSL jacket, £695 – buy now
If you love designer fashion, Nordic Poetry is the place for you.
While NP have a store in London, you can browse their carefully curated selection of high-quality Gucci sunglasses, Burberry scarves, Cavalli jeans and Valentino knits online.
This 60s YSL jacket blew us away.
Mad Seventies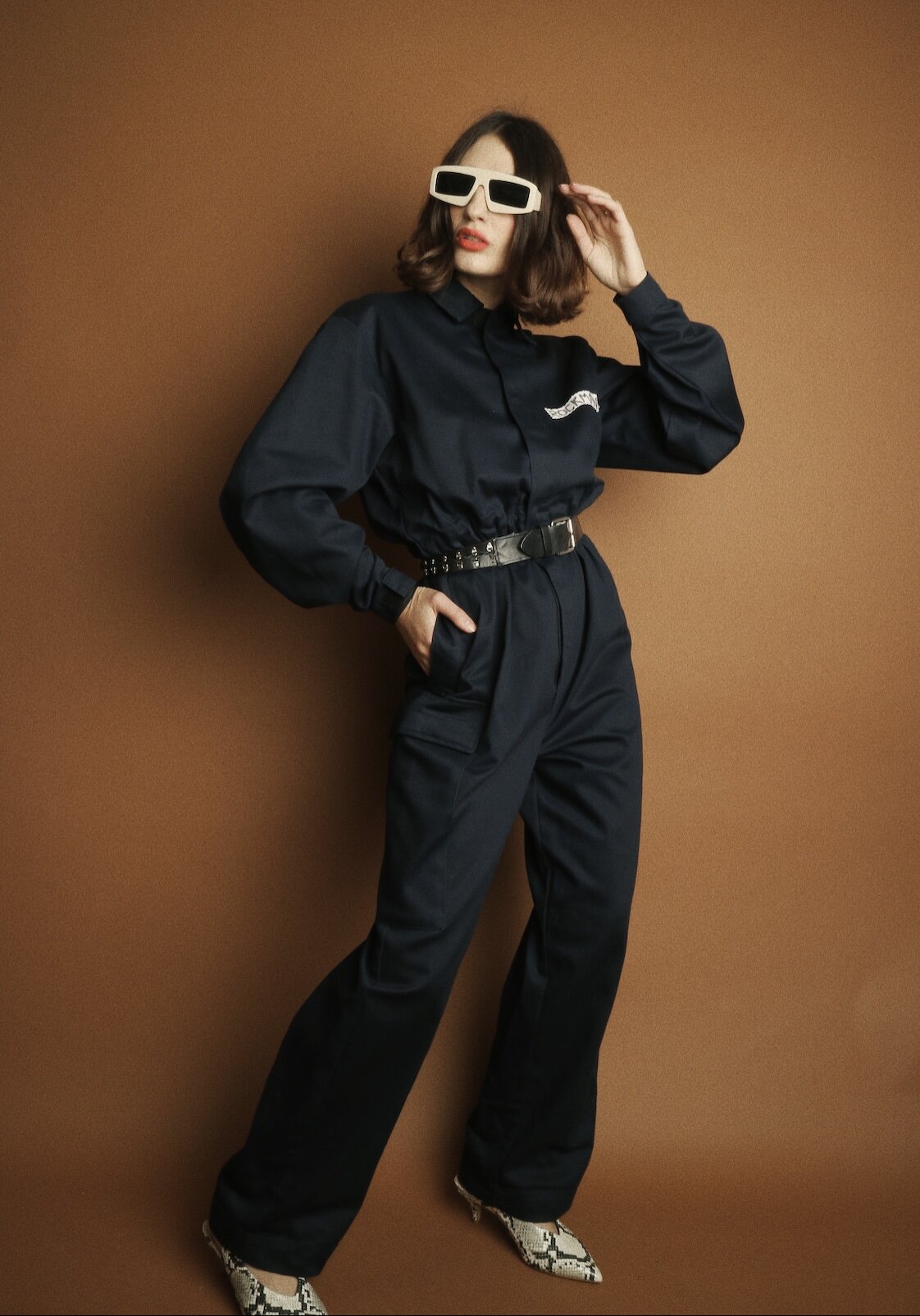 Boiler suit, £120 – buy now
Mad Seventies is – you guessed it – largely inspired by 70s fashion – and boy, do they know how to make it look good.
Every piece is exquisitely styled, proving so well that vintage fashion can be just as cool as buying brand new.
The shop, which also sell on Depop, offer leather jackets, oversized floral shirts and a selection of killer blazers, and they're always updating new items.
READ MORE: 6 ways to recycle your old clothes
READ MORE: This TikTok star can teach you 50 different ways to wear a scarf
For fashion advice and general chit-chat, join our Facebook group What To Wear Next and follow us on Instagram.