I've always had a thing for statement tights, so imagine my excitement to discover that printed, patterned and colourful tights are set to make a comeback this winter.
The look started emerging last year with Gucci's monogrammed tights and Ganni's leopard-print pairs, both of which every fashion girl seemed to be wearing.
READ MORE: 17 Trench Coats to Buy Now and Love Forever
Printed legwear returned at Fashion Week, with Prabal Gurung, Vivienne Westwood, Prada and Maisie Wilen amongst the designers championing the look.
It wasn't long before they started appearing on my Instagram feed, despite it still being relatively warm outside. If people are wearing tights when they don't need to, you know the trend must be about to explode.
Prabal Gurung's polkadot tights had me feeling instantly inspired, so I've already started collecting my patterned hosiery ahead of the cold weather.
While avant basic, a new aesthetic that embraces colour and clashing patterns, has been trending, you don't have to go all out if you don't want to. Printed tights come in so many different iterations, from geometric black to multi-coloured checkerboard.
Here are my favourites available to buy now, and if you want a little help with how to style them, read our guide here.
For fashion advice and general chit-chat, join our Facebook group What To Wear Next or follow us on Instagram.
Wear Next may receive a small commission if you click a link from one of our articles onto a retail website and make a purchase.
READ MORE: Low-Rise Jeans Are Officially Back – Will You Be Wearing Them This Time Around?
WN's Statement Tights Edit
Geometric Pattern 30 Denier Sheer Tights, £12.99, Calzedonia – buy now
Intarsia Fishnet Tights, £85, Gucci at Net-A-Porter – buy now
Rhonda Tights, £69, Falke – buy now
Checkerboard Tights, £10, ASOS – buy now
READ MORE: Everything You Need to Know About London Fashion Week 2021
Pick n Mix Tights, £18, Lazy Oaf – buy now
Polka Dot 20 Denier Invisible Sheer Tights, £15.99, Calzedonia – buy now
Swirl Print Tights, £10, ASOS – buy now
Checkerboard Tights, £10, ASOS – buy now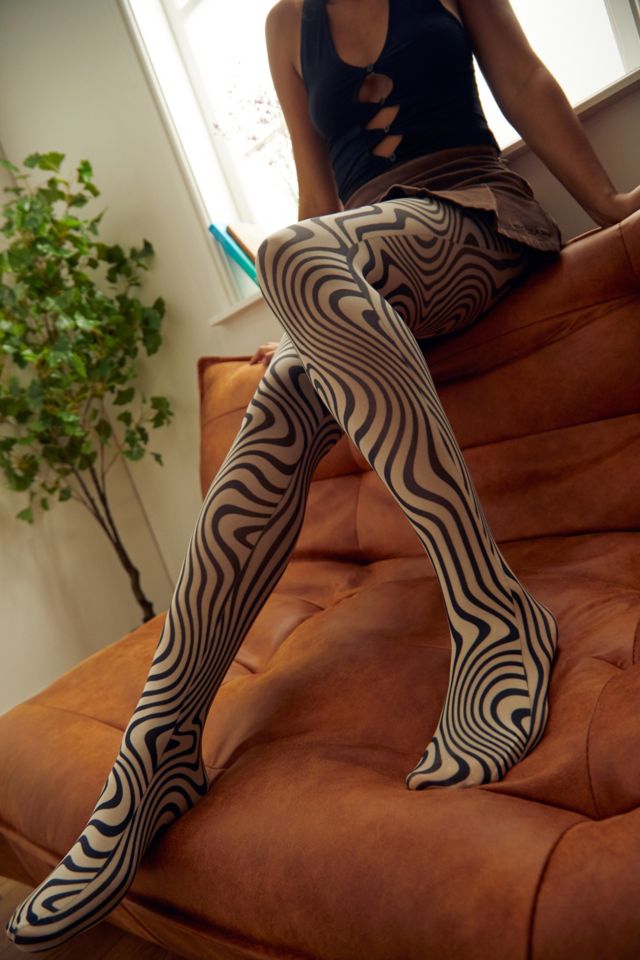 Monochrome Marble Tights, £12, Urban Outfitters – buy now
Moon-print Fishnet High-rise Stretch-mesh Tights, £145, Marine Serre at Net-A-Porter – buy now