Last Updated on September 5, 2021
If you're looking for outerwear that will last forever, the trench coat is the answer to your prayers.
It's as stylish now as it always has been, making it one of the easiest staples out there necessary for any capsule wardrobe.
READ MORE: Low-Rise Jeans Are Officially Back – Will You Be Wearing Them This Time Around?
Dating back over 150 years, it was worn by Army officers during the First World War and eventually adapted to be worn in the trenches – hence the name. The outerwear garment clearly still has military influences today.
Both designers Burberry and Aquascutum claim to have invented the trench coat, and while the argument never seems to have been resolved, both continue to produce them today – along with a whole host of designers and high street names.
The trench coat is one garment that simply never dates. From all those years ago to today, you'll barely leave the house without seeing someone wearing one. It's also a gender neutral piece, adding a hint of sophistication to any outfit.
We're currently enjoying that awkward period between summer and autumn, when the weather is average and our wardrobes feel tired. It's never easy to work out what to wear in transitional periods, but the trench is pretty much made for it.
We've found 17 perfect trenches to see you through the remainder of 2021 and for years to come, with premium, leather, black and printed styles to choose from at an affordable price.
For fashion advice and general chit-chat, join our Facebook group What To Wear Next or follow us on Instagram.
Wear Next may receive a small commission if you click a link from one of our articles onto a retail website and make a purchase.
READ MORE: These Boots Don't Just Protect Your Feet From The Rain, They're One of AW21's Trending Styles
WN's Trench Coat Edit
Polka dot trench coat, £119, Zara – buy now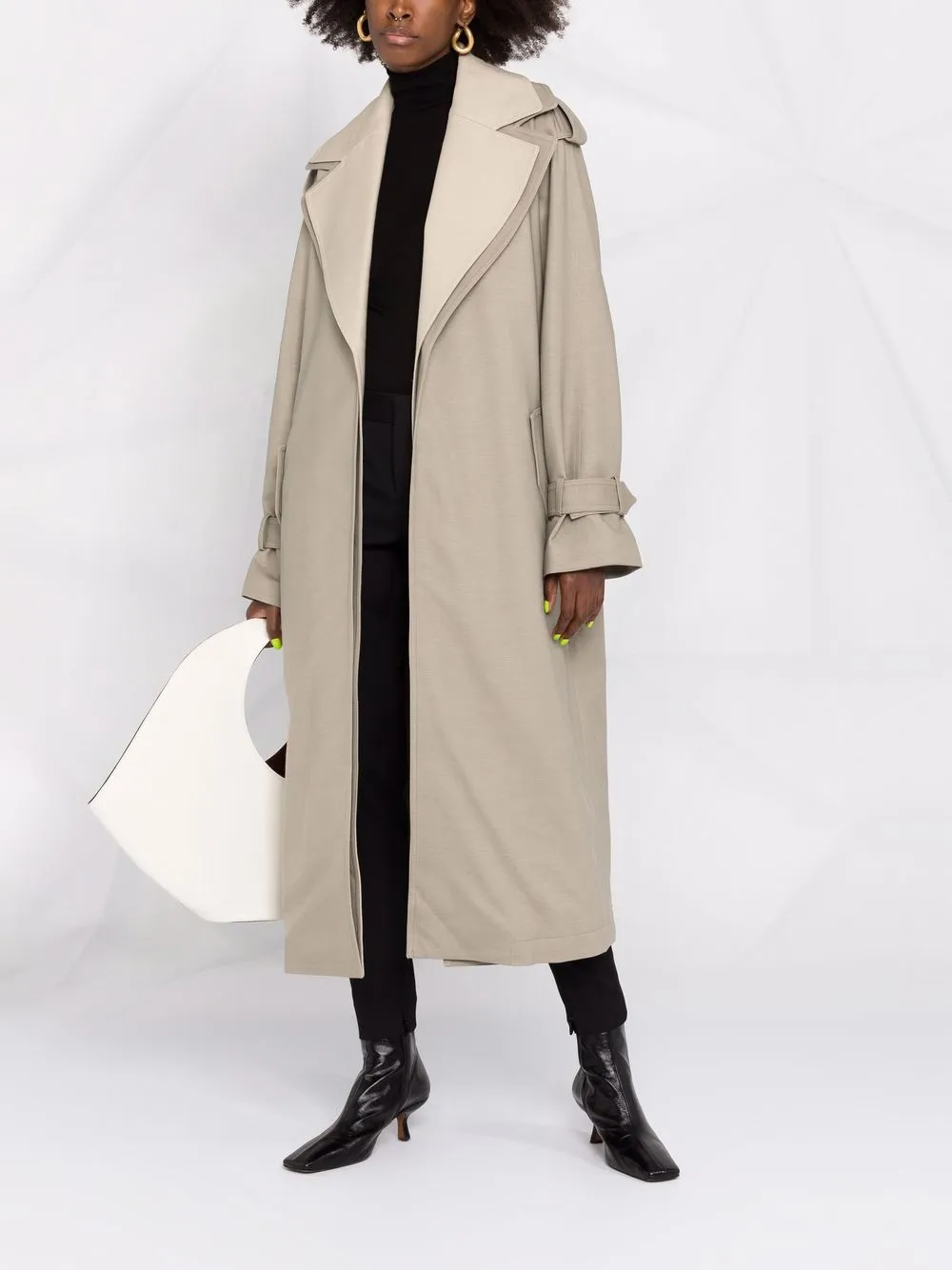 Two-tone Layered Trench Coat, £220, 12 STOREEZ at Farfetch – buy now
Trench coat, £2,490, Burberry at Matches – buy now
Cassidy Trenchcoat, £80, Weekday – buy now
Short Trench Coat, £135, Arket – buy now
Spliced check trench Coat, £75, ASOS Curve (sizes 16-30) – buy now
Stretch canvas trench coat, £375, GANNI – buy now
Contrast double layer trench coat, £225, Uterqüe – buy now
Spliced trench coat, £70, ASOS DESIGN – buy now
Janis Coated Short Trench, £80, Weekday – buy now
Double breasted denim trench, £59.99, Mango – buy now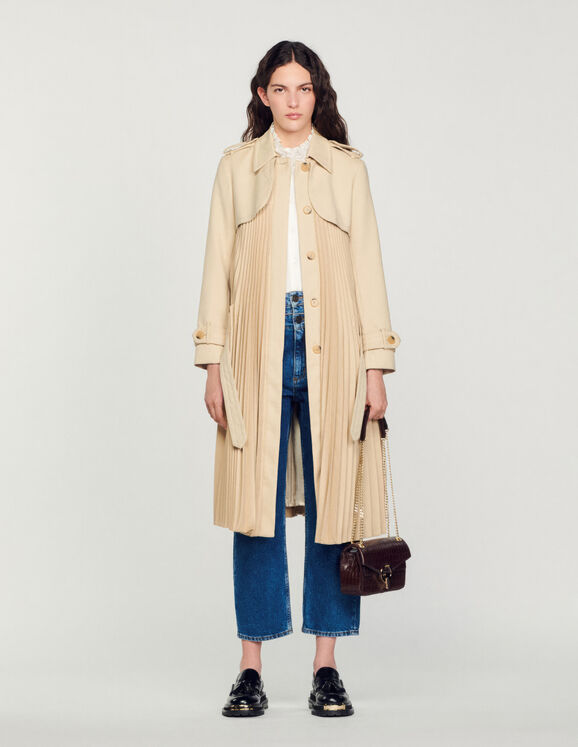 Pleated trench coat with belt, £559, Sandro – buy now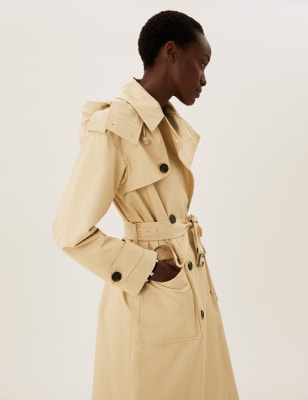 Pure Cotton Stormwear™ Belted Trench Coat, £69, M&S – buy now
Oversized trenchcoat, £49.99, H&M – buy now
Oversized trench coat, £150, Cos – buy now
Sleeveless Trench Coat, now £36, Warehouse – buy now
Sienna Nylon Trench, £90, Weekday – buy now
Blue leather trench coat, £375, Uterqüe – buy now
Double layer trench coat, £75, ASOS DESIGN – buy now