Last Updated on March 1, 2022
It wasn't long ago that minimal, stackable rings were the jewellery of choice – but as fashion turns up the dial on colour and fun, resin rings are having a renaissance.
Chances are you've seen the chunky rings all over your Instagram feed. While resin has long been an easy material with which to make jewellery and homeware, the pandemic saw a rise of small businesses and crafty individuals trying their hand at the technique.
READ MORE: 6 Transitional Outfit Ideas For March
Fast forward to 2022 and the Y2K-inspired trend is now everywhere, from Depop and Etsy makers offering both vintage and handmade rings, to small businesses on social media with candy coloured offerings.
While it's hard to shake off the image of us as 90s kids handmaking beaded friendship bracelets and stacking up our chunky plastic rings, we promise the trend is cool again.
Celebrities Dua Lipa and Bella Hadid are unsurprisingly on board, while Barcelona-based brand La Manso's glitter and studded designs have proved a hit with the fashion crowd too.
So without further ado, here are the best on the market – from small businesses and makers on Etsy, to high street stores offering affordable and chic resin rings.
READ MORE: 14 Beauty Products Worth Buying in the ASOS Sale Right Now
Buy now
Chunky Square Rounded Flower Ring and Studded Ring, £8 each, Etsy – buy now
Classic Pagan And Vegan Oval-Embellished Plastic Ring, £50, La Manso at Selfridges – buy now
3 Pack Rings, now £15, ASOS – buy now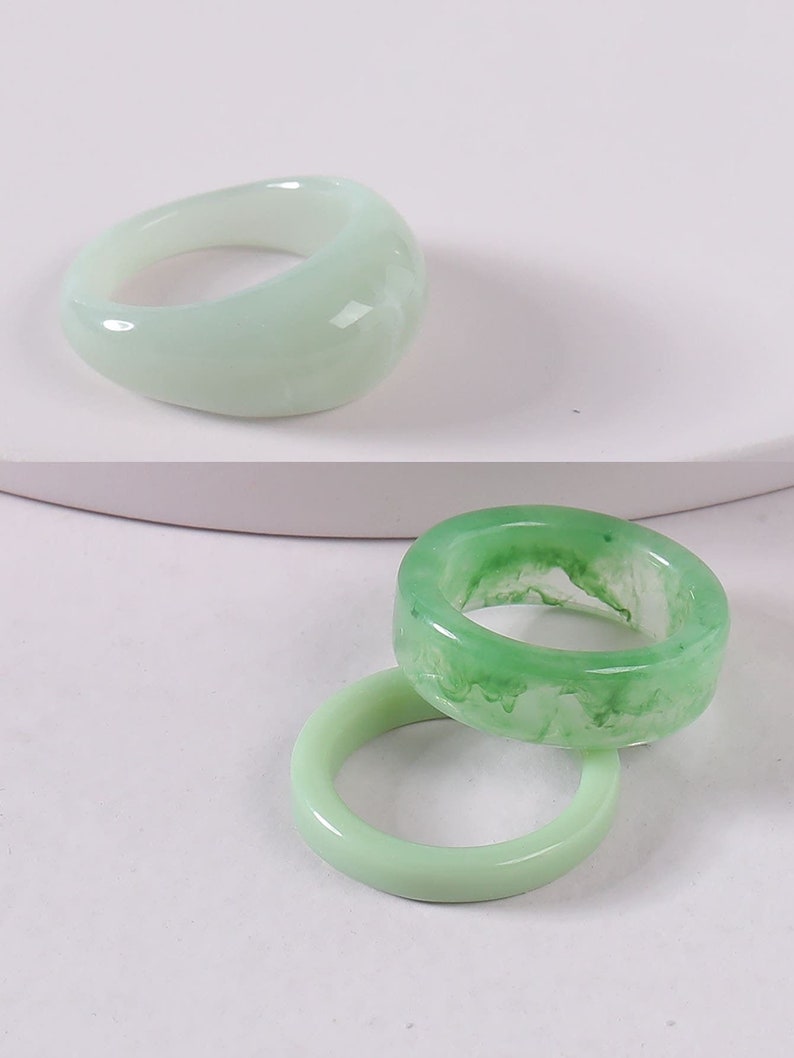 Resin Rings Set, £5.99 for 3, Etsy – buy now
Chunky Unisex Acrylic Resin Gem Rings, £5 each, Depop – buy now
READ MORE: How Much Should an Engagement Ring Really Cost?
Resin Rings, £13 each, Etsy – buy now
Plastic Green Marble Resin Ring, now £4.20, ASOS DESIGN – buy now
Iridescent Heart Ring, £30 each, Gem Lettuce – buy now
Resin Ring, now £5, DesignB London at ASOS – buy now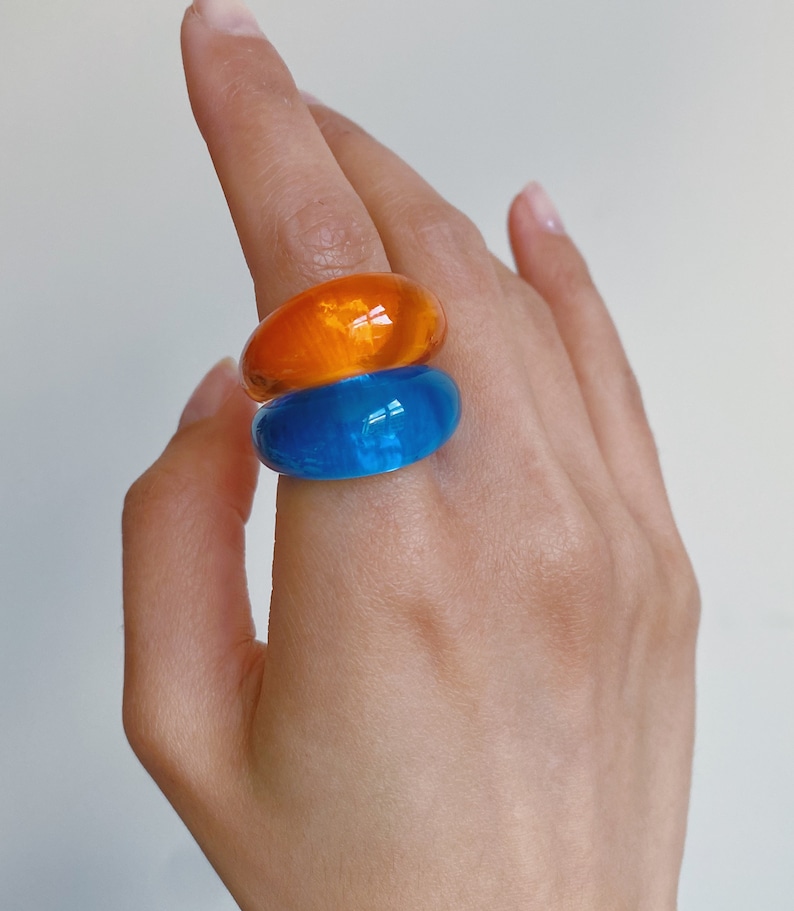 Chunky 90s Bubble Ring, £11.50 each, Etsy – buy now
Retro Vintage Transparent Resin Rings, £14 each, Etsy – buy now
Como Agua de Mayo Flower Resin Ring, £50, La Manso – buy now