Last Updated on March 15, 2023
There's no shortage of brands that offer stylish yet affordable jeans these days, but in case you need reminding, River Island jeans are the dark horse of the high street when it comes to denim.
The brand's been up against so many new ones in the last few years and I lost sight of it for a while, but after purchasing a new pair of jeans from River Island recently, I'm hooked.
River Island continues to bring trend-led pieces at just the right price point. The brand's jean selection is ushering skinny jeans out of the picture (thanks, Gen Z?) and embracing relaxed fits and flares.
READ MORE: H&M's Innovation Re-Enchantment Story: Release Date, Pictures and Everything Else You Need to Know
So whether you're taking inspiration from the '70s or you're just used to the comfort of wearing sweats but want pieces that are just a tad bit more polished than your usual at-home uniform, River Island jeans are great contenders.
There's a pair of white high-waisted trousers that flare at the bottom and would look perfect for any and every summer outing you're going on.
If you want something that's even more relaxed, there's a pair of ecru high-waisted tapered jeans that will give your leg a lot of room to breathe.
Looking for something rugged and casual? Grab the brand's blue straight ripped jeans. They go so well with oversized graphic tees for an easy, breezy look.
That's just the tip of the iceberg. There are a lot more good River Island jeans to choose from, but here are 9 of the best styles to grab right now.
READ MORE: Sydney Sweeney is Launching a Swimwear Collection – Here Are All The Details
Wear Next may receive a small commission if you click a link from one of our articles onto a retail website and make a purchase.
Buy now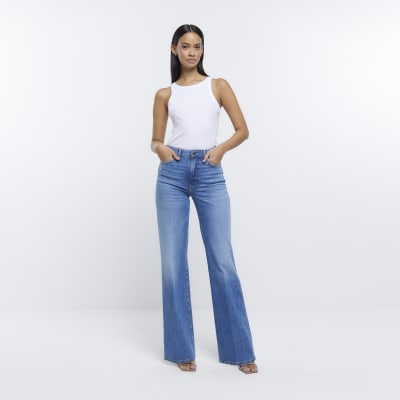 Blue mid rise wide leg jeans, £47 – buy now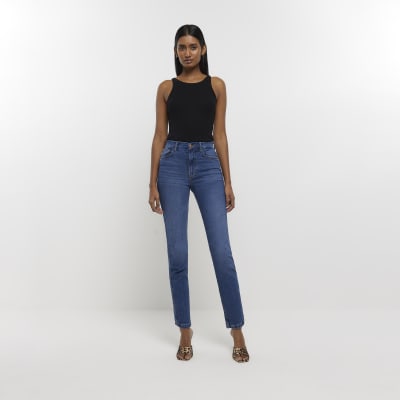 Blue high waist slim straight leg jeans, £45 – buy now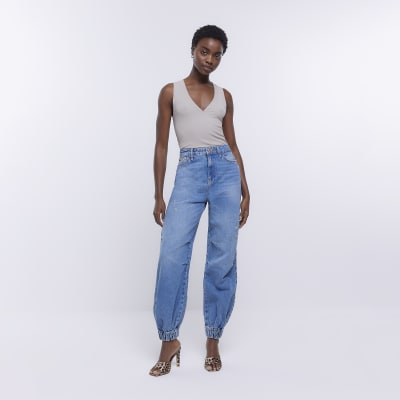 Blue high waisted jogger jeans, £47 – buy now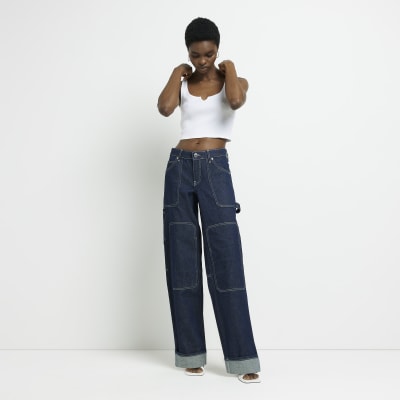 Blue low rise wide leg cargo jeans, £50 – buy now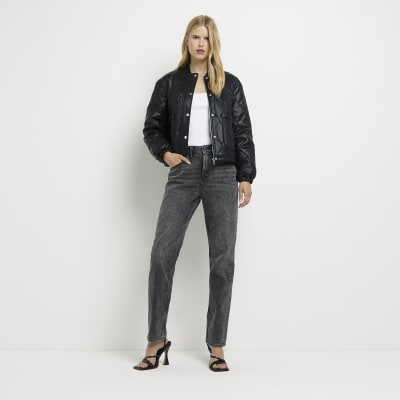 Black mid rise straight jeans, £43 – buy now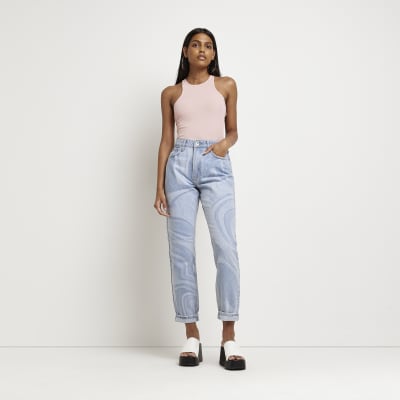 Blue printed high rise mom jeans, £47 – buy now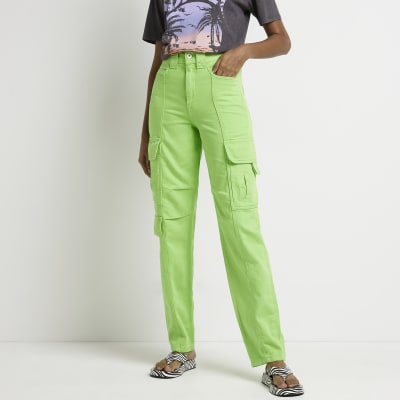 Green high waisted cargo jeans, £50 – buy now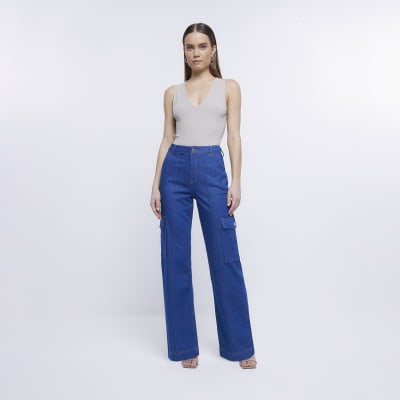 Blue high waisted wide leg cargo jeans, £49 – buy now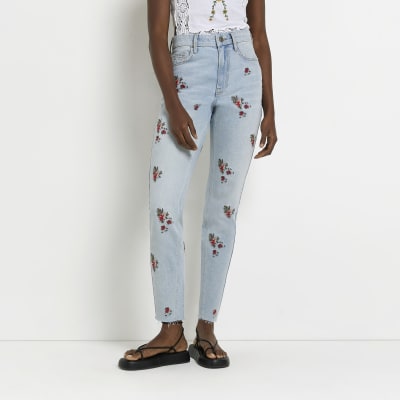 Blue high waisted mom jeans, £60 – buy now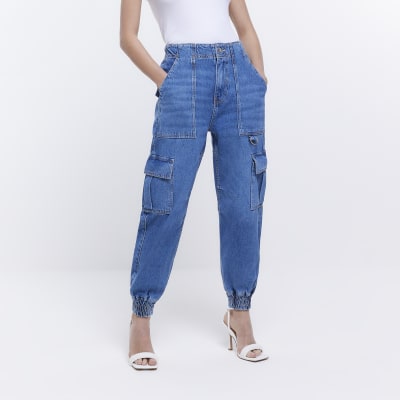 Petite blue high waisted cargo jeans, £43 – buy now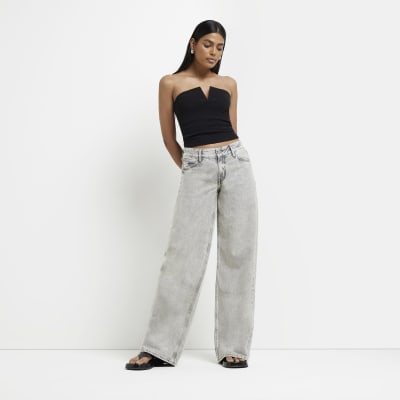 Grey low rise wide leg jeans, £45 – buy now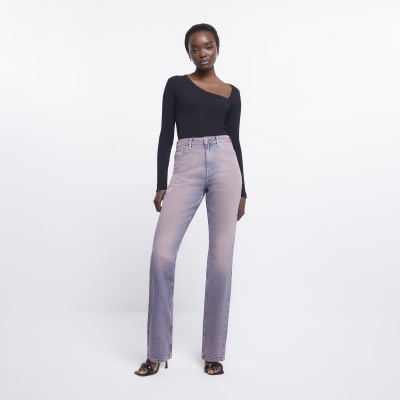 Pink high waisted straight jeans, £50 – buy now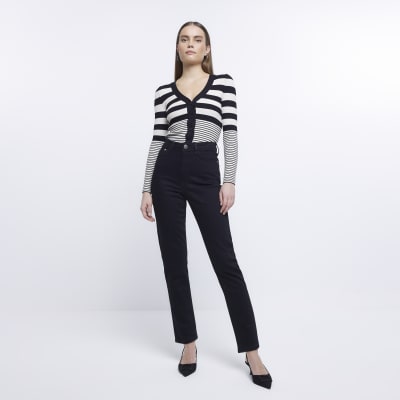 Black high waisted mom jeans, £43 – buy now
Pink ripped high waisted slim fit jeans, £46 – buy now