Lululemon vs Sweaty Betty: which gets your vote? Whether you're the fitness type or just into the look of athleisure, you've probably heard of both brands.
The iconic labels offer high-quality leggings, sports bras with great support, and comfortable, fun designs that make going to the gym at least a little enjoyable. But when it comes to the garment quality and price tags, which brand is better?
READ MORE: 12 Pairs of Cute and Colourful Leggings To Boost Your Workout
If exercising more is on your New Year's resolution list again this year, then buying new gear from Lululemon or Sweaty Betty is always a fun place to start and hopefully motivating too – but there's nothing worse than spending a huge amount only to be disappointed.
To avoid that happening, here's everything you need to know about Lululemon and Sweaty Betty and which deserves a place in your gym wardrobe.
Wear Next may receive a small commission if you click a link from one of our articles onto a retail website and make a purchase.
How does Sweaty Betty compare to Lululemon?
Sweaty Betty has been rising in popularity over the past few years, and many have found great Lululemon dupes on their website.
In terms of style, Sweaty Betty offers more swatches and colours than Lululemon, so if you're tired of neutrals or plain black pairs, you'll love the fun and eclectic patterns they offer.
The British brand also leans toward a more classic London style and is not as yoga-centric as Lululemon, making for good athleisure and casual wear.
Sweaty Betty is even celebrity approved! Oscar-winning actress and former Bond Girl Halle Berry calls their leggings an 'everyday essential' and praised how comfortable they are.
Compared to Lululemon however, Sweaty Betty needs a few more viral moments to make it an A-List favourite. Lululemon has always been popular amongst influencers and big-name celebs like Kendall Jenner, Gigi Hadid, Lori Harvey, Hailey Baldwin and Sofia Richie, to name a few.
Most people praise the brand's high-quality fabrics (which even SB has tried to emulate) – more specifically Lululemon's signature fabric technology of trademarked speciality blends like Everlux, Nulu, Nulux, and Luon.
Sweaty Betty has their own 'squat-proof technology', which promises incredible stretch for different workouts and bum-sculpting seams that hug your curves.
READ MORE: The 5 Biggest Trainer Trends For 2023
Is Sweaty Betty the same as Lululemon?
No. Sweaty Betty is a British athleisure brand, while Lululemon is a brand that hails all the way from Canada. Both companies aim to empower women and source environmentally friendly materials, but their styles and fabric technology are very different.
It's no secret that Lululemon is the go-to brand for anyone who lives an active lifestyle. It's known for its high-quality, stretchy yoga pants and other athletic apparel, and its prices reflect that.
READ MORE: Everyone Needs At Least One Pair of These Shoes (and H&M Has Nailed Them)
Meanwhile, Sweaty Betty came into the scene after their Power Gym Leggings went viral online for their stretch technology and pockets.
Compared to other athleisure brands, Sweaty Betty's legging emphasises sculpting and 'squat-proof' fabrics that will make exercising a lot more comfortable.
Lululemon vs Sweaty Betty sizes
Lululemon runs smaller compared to Sweaty Betty. I found this thread on Reddit, in which many customers talked about Lululemon's inconsistent and small sizes. Many have sized up twice just to get a good fit.
On the other end of the spectrum, Sweaty Betty has generous sizing. A few users on Mumsnet have mentioned that the British brand's leggings run quite large, so you may need to size down.
The best thing to do when shopping at either brand (or anywhere else, for that matter) is to read their size guides to ensure you order the perfect fit.
READ MORE: The 5 Biggest Trainer Trends For 2023
Lululemon vs Sweaty Betty quality
Regarding quality, many Lululemon converts on this Reddit thread admit that Sweaty Betty falls behind the Canadian brand. But when it comes to leggings, people love Sweaty Betty's Power Gym Leggings compared to Lulu's famous Align leggings.
You might want different leggings depending on your workout. One Reddit user shared that she's very cautious about wear and tear when wearing Lululemon during heavy workout sessions, but SB's leggings provide the right support for squats, running, and yoga.
However, a few users in this thread about Lululemon dupes shared that SB tops and bras are rather delicate. They can last a while if you wash them properly, but not as long as Lululemon gear.
Most Lululemon athletic apparel is said to last for 3-5 years of almost daily wear if adequately cared for. Sweaty Betty has received average reviews for overall quality, but their leggings truly get people talking.
Regarding workouts, the Lululemon vs Sweaty Betty debate is about quality and fabric. SB is the way to go if you prefer ultra-stretch and quick-drying fabrics. Lululemon leggings are ideal if you want something breathable and lightweight.
Lululemon vs Sweaty Betty prices
Both brands prices fit into the luxury category, but Sweaty Betty has slightly lower prices than Lululemon. Of course, when it comes to good quality, the prices reflect that.
Cheaper options might be budget-friendly, but the last thing you want is wear and tear happening after a few days. Investing in high-quality workout clothes helps you avoid repeatedly spending more money and replacing the same leggings.
READ MORE: Mark My Words – This Dress Trend Will Be Massive in 2023
The only way to settle the debate is probably to try their clothes yourself. It's the only way to experience what each brand can bring to your workout routine.
Scroll down to check out our favourites from both brands, from leggings to sports bras.
Shop Sweaty Betty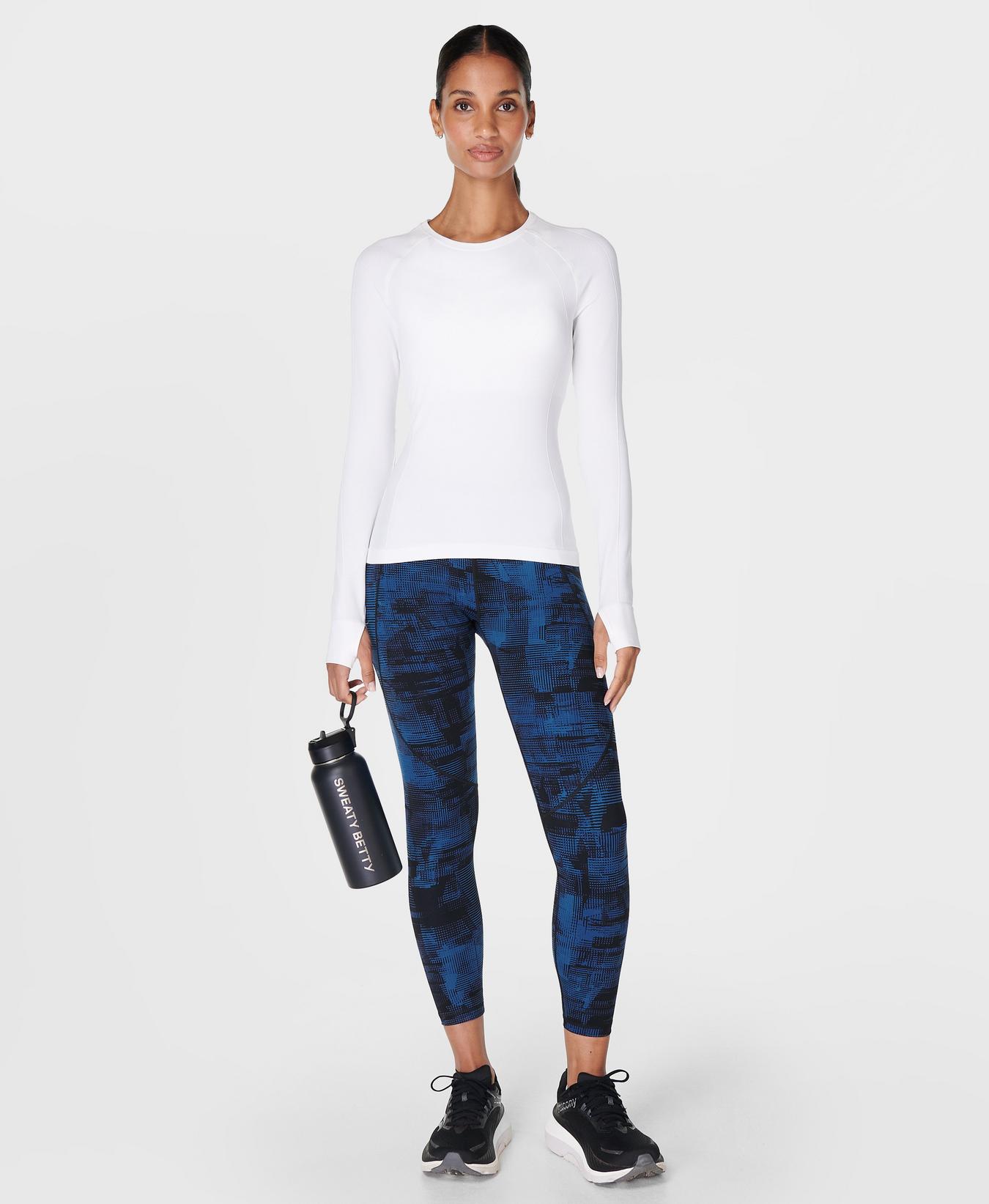 Power 7/8 Gym Leggings, now £48 – buy now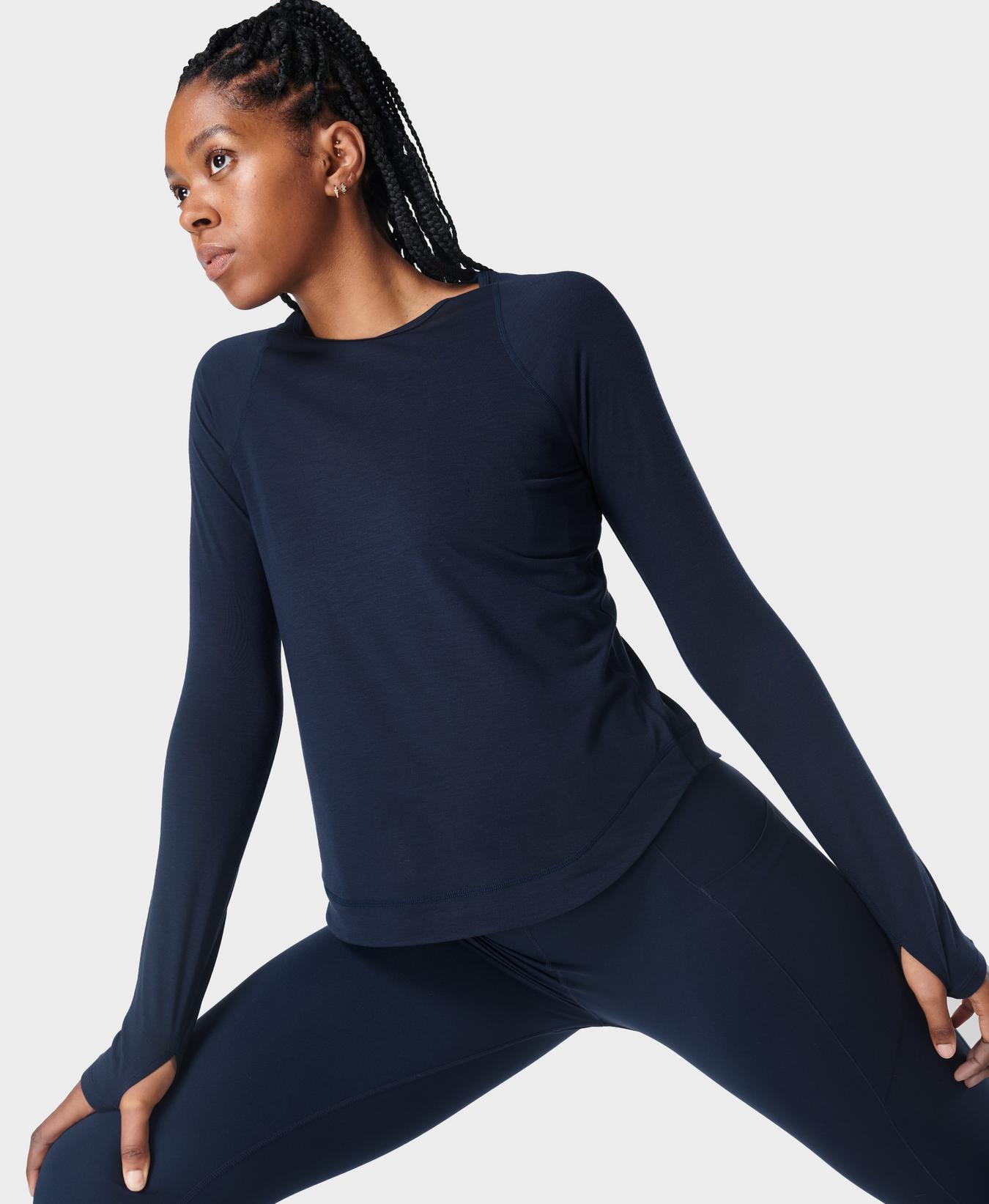 Breathe Easy Long Sleeve Top, £75 – buy now
Power Medium-Impact Sports Bra, now £20 – buy now
Super Soft Ribbed Yoga Leggings, £90 – buy now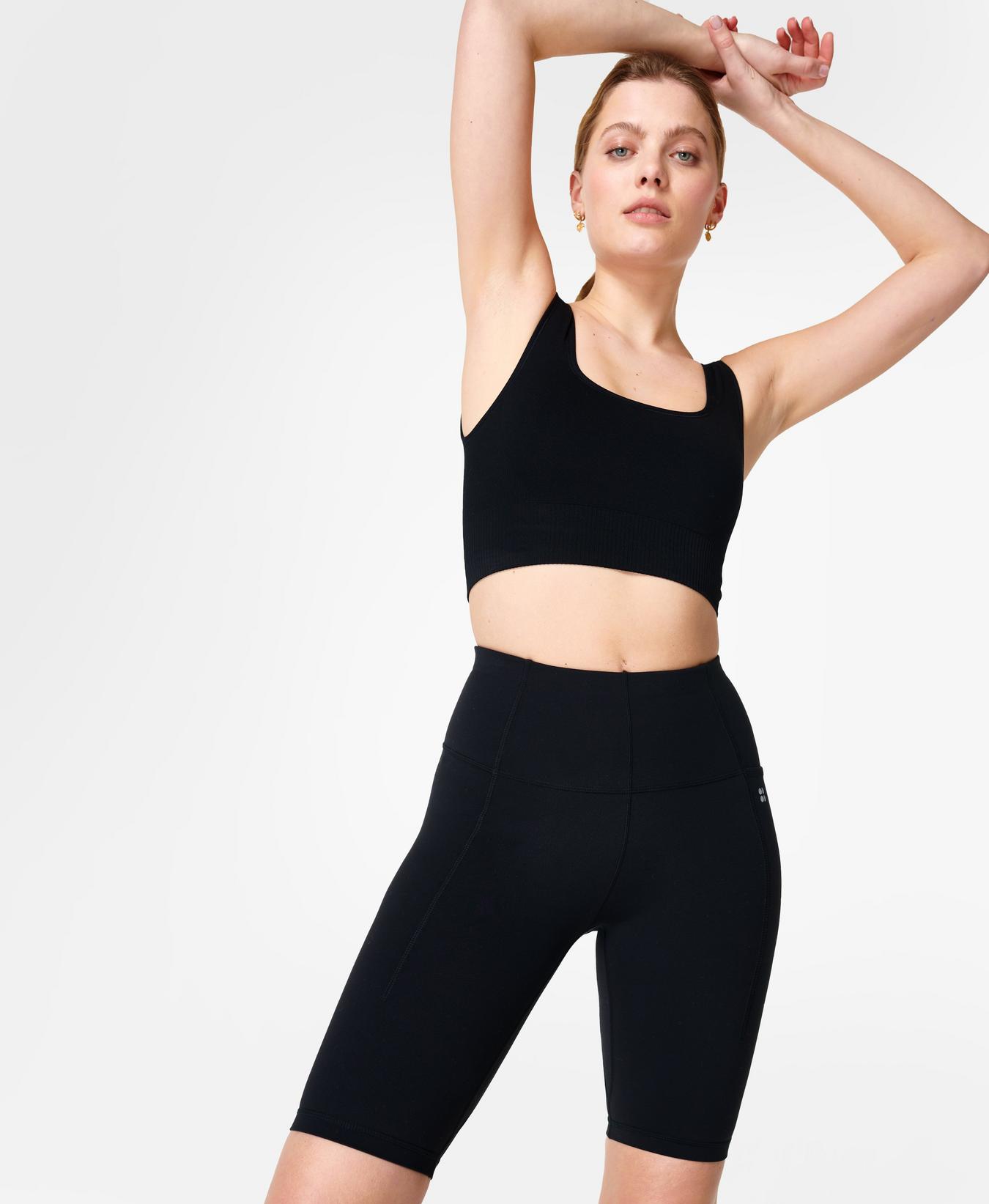 Super Soft 9″ Shorts, £26 – buy now
Shop Lululemon
Please note that the price may vary depending on the design you choose.
Align™ High-Rise Pant 28″, £40 to £88 – buy now
lululemon Align™ High-Rise Short 6″, £24 to £38 – buy now
Scuba High-Rise Relaxed Jogger, £84 to £108 – buy now
Wunder Train Longline Bra Medium Support, C/D Cup, £34 to £58 – buy now
Invigorate Training Tank Top, £34 to £58 – buy now