There's very few items that are considered as stylish as when they first arrived on the scene, but Dr. Martens boots are undeniably one of them.
The iconic shoes were first introduced to the mass market in 1960 by the Griggs family, decades after they had been designing sturdy work shoes in Wollaston, Northamptonshire.
READ MORE: 6 Boot Trends That Will Be Everywhere by Autumn
It was after they spotted an air-cushioned sole being advertised in a trade magazine that they updated their boots, adding the chunky sole, yellow welt stitch, two-tone grooved sole and pattern.
The boots were labelled 'Airwair' and also featured a black and yellow loop at the heel of the shoe, which remains on every DM boot today. The shoe was named after the date of its inception on April 1, 1960: the 1460.
Fast forward to 2022 and there are a huge variety to choose from. They vary in colour, the number of eyelets on the boot and thus the length they sit on the leg, the leather used and now, the styles.
But are all DMs created equal? I've had a pair of the 1460s for over a decade, and if it wasn't for my dog chewing them up, they'd almost remain as perfect as when I bought them.
The brand had a For Life guarantee until 2018, when it was discontinued. Still, I'd argue they're a very worthy investment provided you look after them.
So where should you start? There are over 170 women's pairs to choose from, but based on reviews, I'm sharing the most popular DMs that exist today.
READ MORE: The Best Women's Boots Under £200 Made for Stomping Into Autumn Winter in Style
Wear Next may receive a small commission if you click a link from one of our articles onto a retail website and make a purchase.
1460 Smooth Leather Lace Up Boots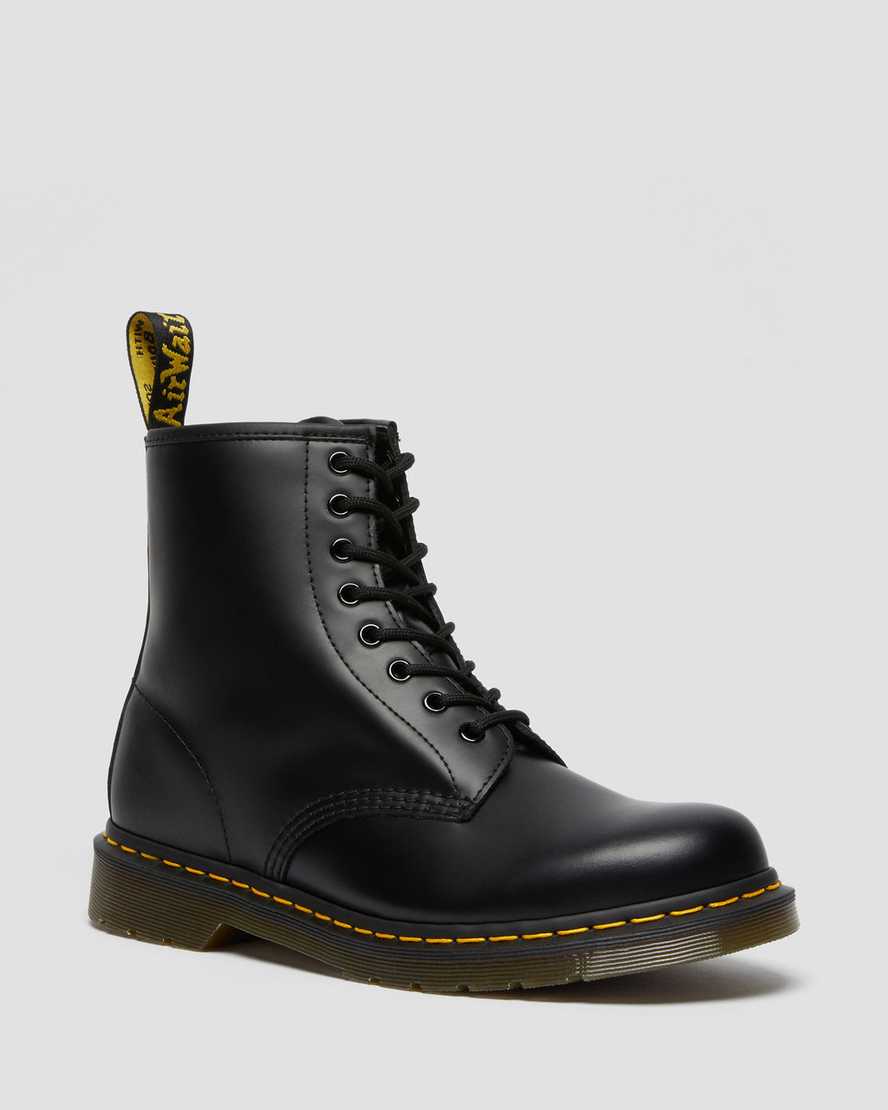 £159 – buy now
The OG Dr. Martens boot, which still remains unchanged from its inception in 1960.
1460 Pascal Virginia Leather Boots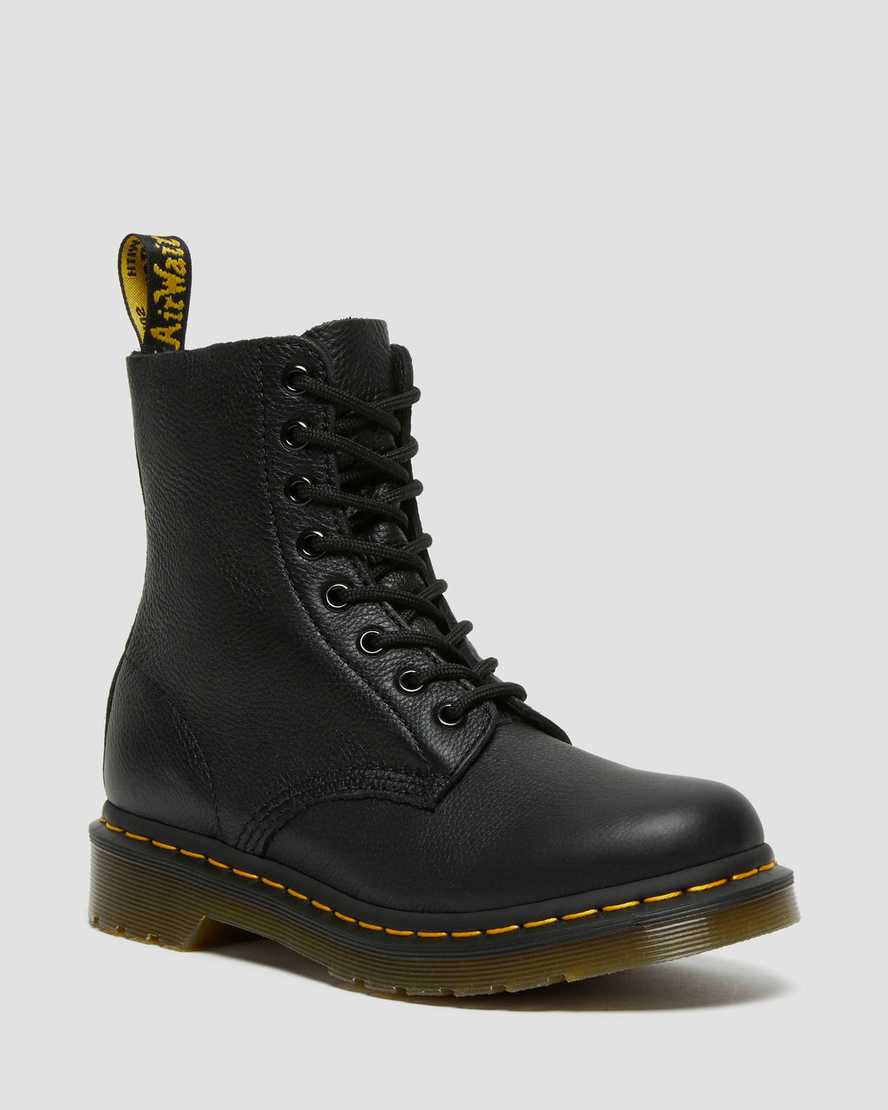 £159 – buy now
These have a softer, grained leather, and require a lot less wearing in.
Sinclair Milled Nappa Leather Platform Boots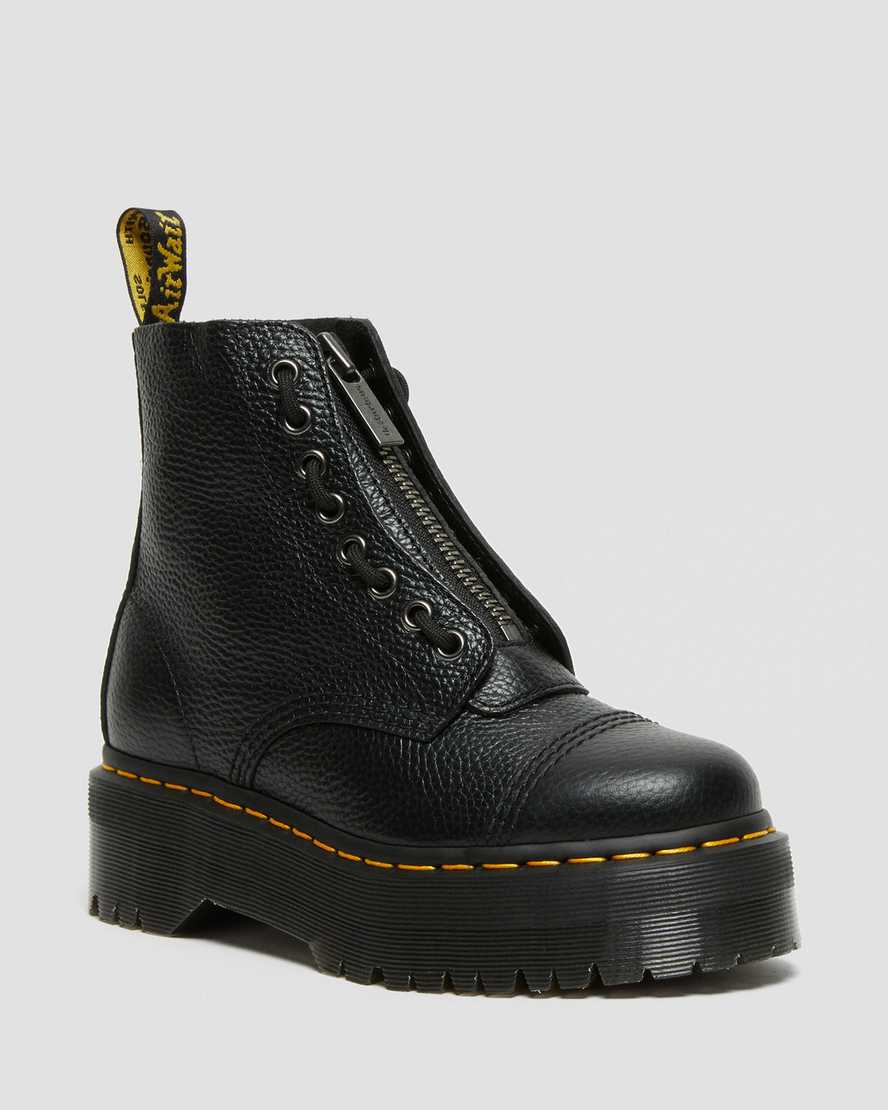 £189 – buy now
Prefer a platform? These towering boots include a removable zip and chunky sole for a shoe that packs a punch.
Patent Lamper 1460 boots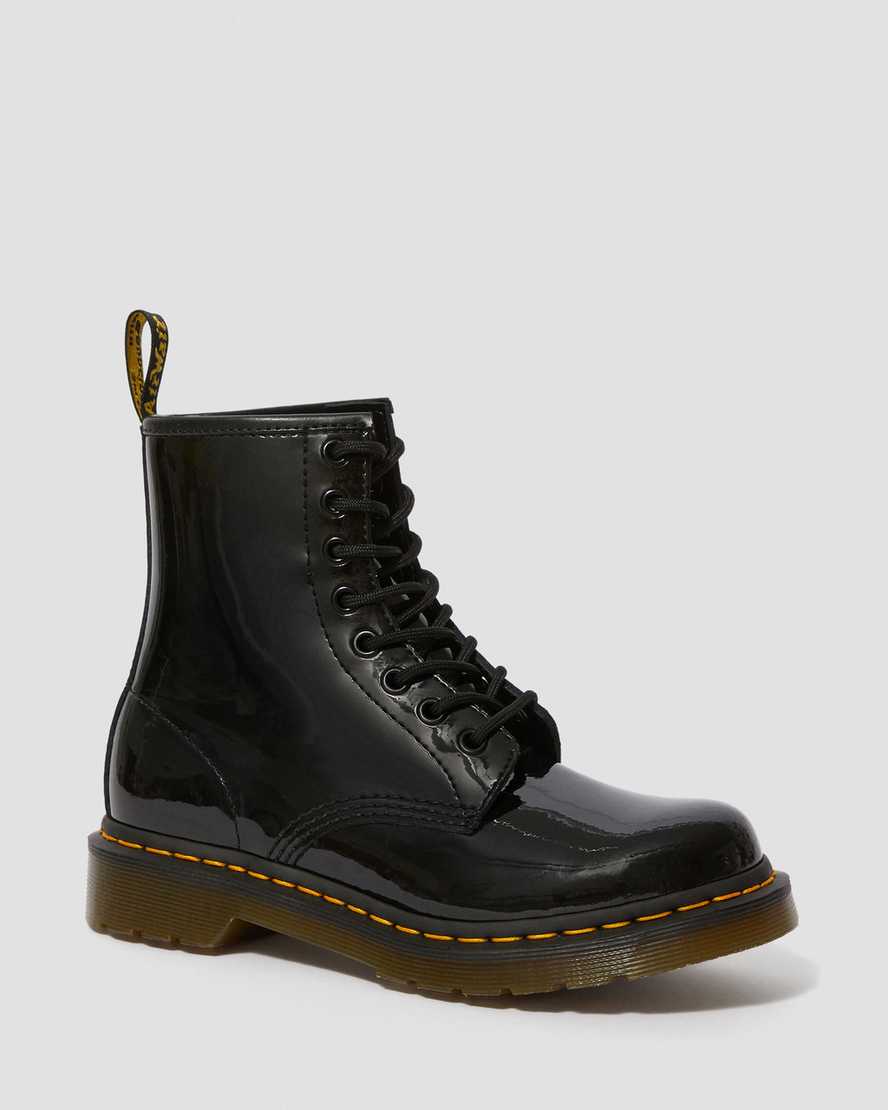 £159 – buy now
Another über-popular pair are the original 1460 boots, but in patent leather.
2976 Smooth Leather Chelsea Boots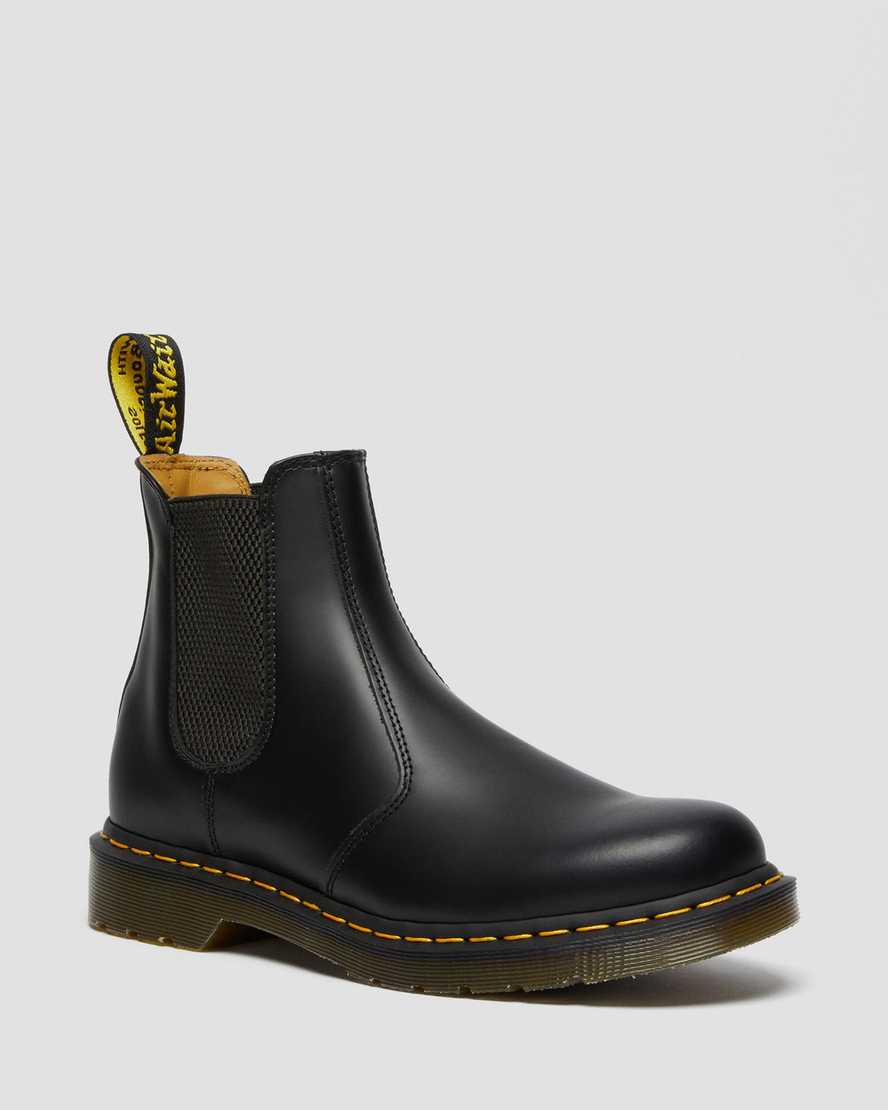 £159 – buy now
The Chelsea boot dates back to the 70s and is praised for being hardwearing. Over 1,000 reviewers can't be wrong.
Jadon Smooth Leather Platform Boots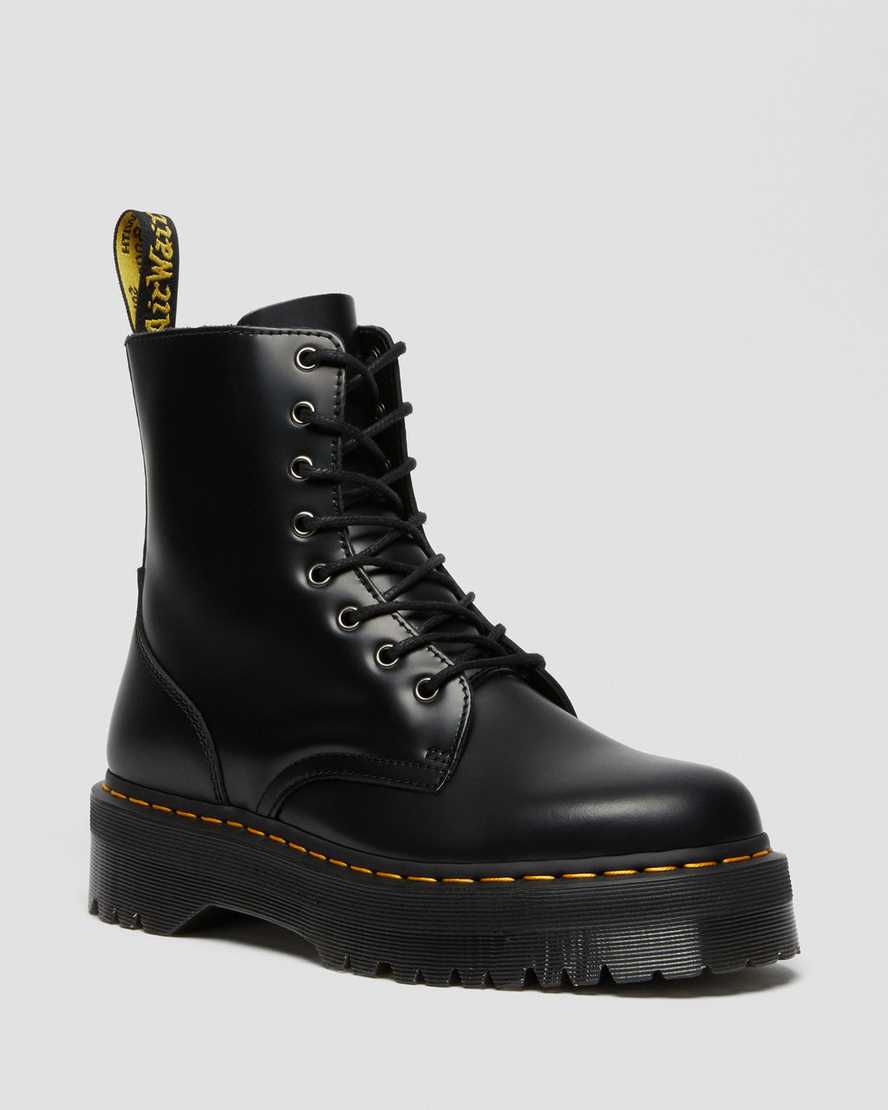 £189 – buy now
Prefer a platform sole? The 8-eyelet Jadon comes complete with smooth leather and a chunky sole, making it one of the brand's bestsellers.
If you prefer a lighter colour, you'll be glad to know they also come in white.
Church Quad Leather Platform Boots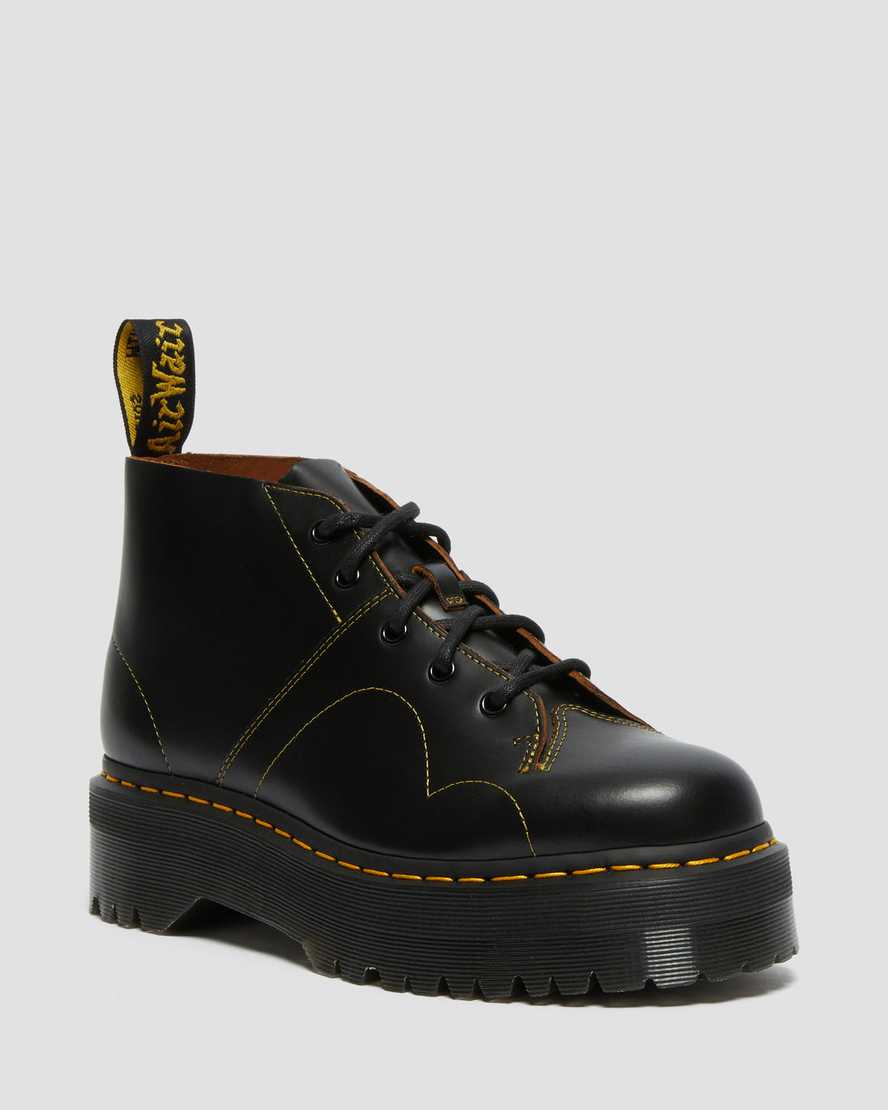 £169 – buy now
The Church Quad leather platform boots are an online exclusive, but one of the brand's most popular.
DMs have taken the classic Monkey boot and given it a more slender shape with a high-rise sole.
1490 Smooth Leather High Boots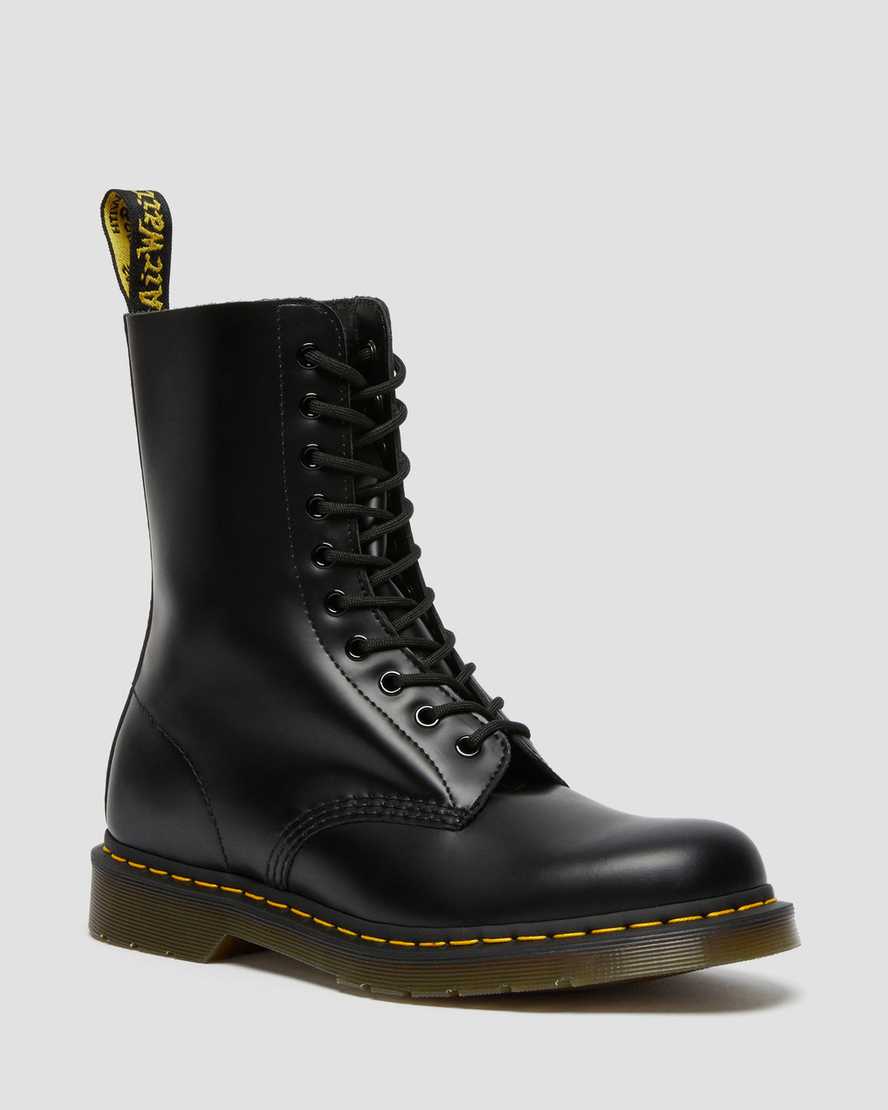 £169 – buy now
If you want a longer boot, the 10-eyelet 1460 will be right up your street.
Vegan Jadon II Mono Platform Boots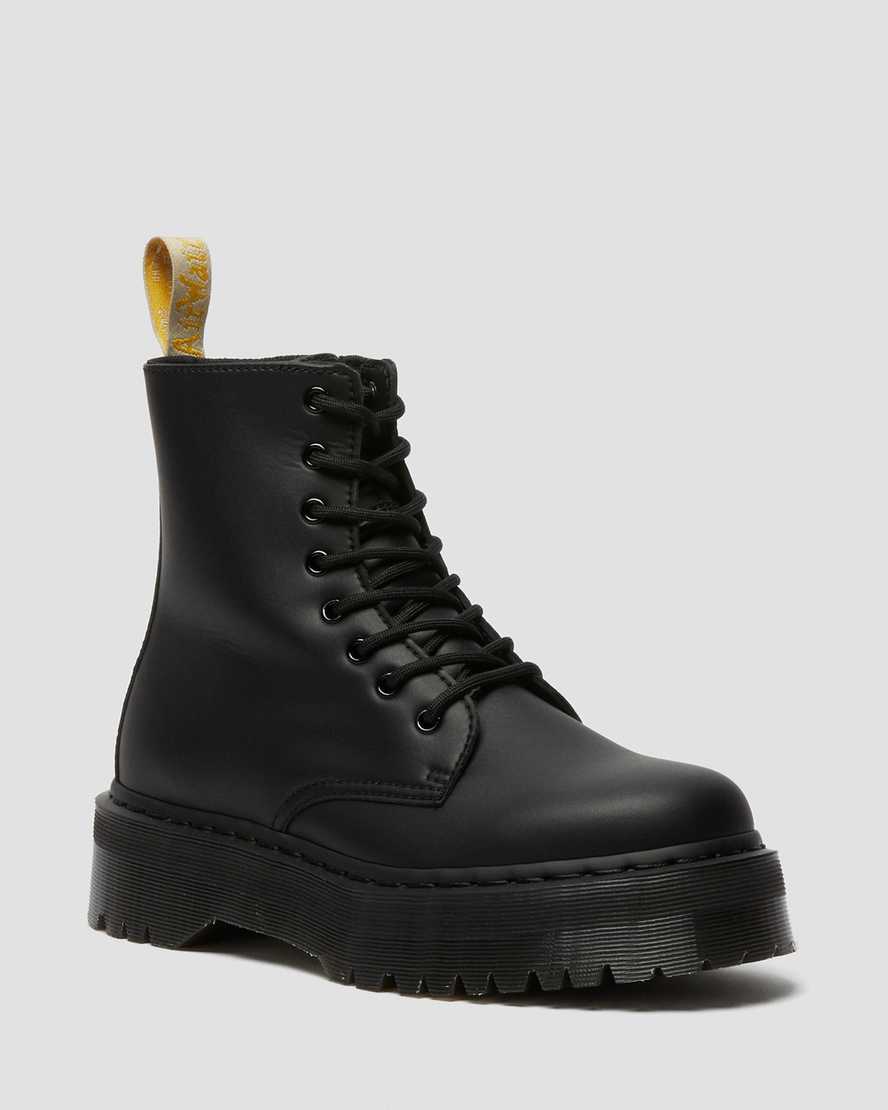 £189 – buy now
If you're looking for a non-leather boot, the aforementioned Jadon comes in vegan leather too.
2976 Faux Fur Lined Chelsea Boots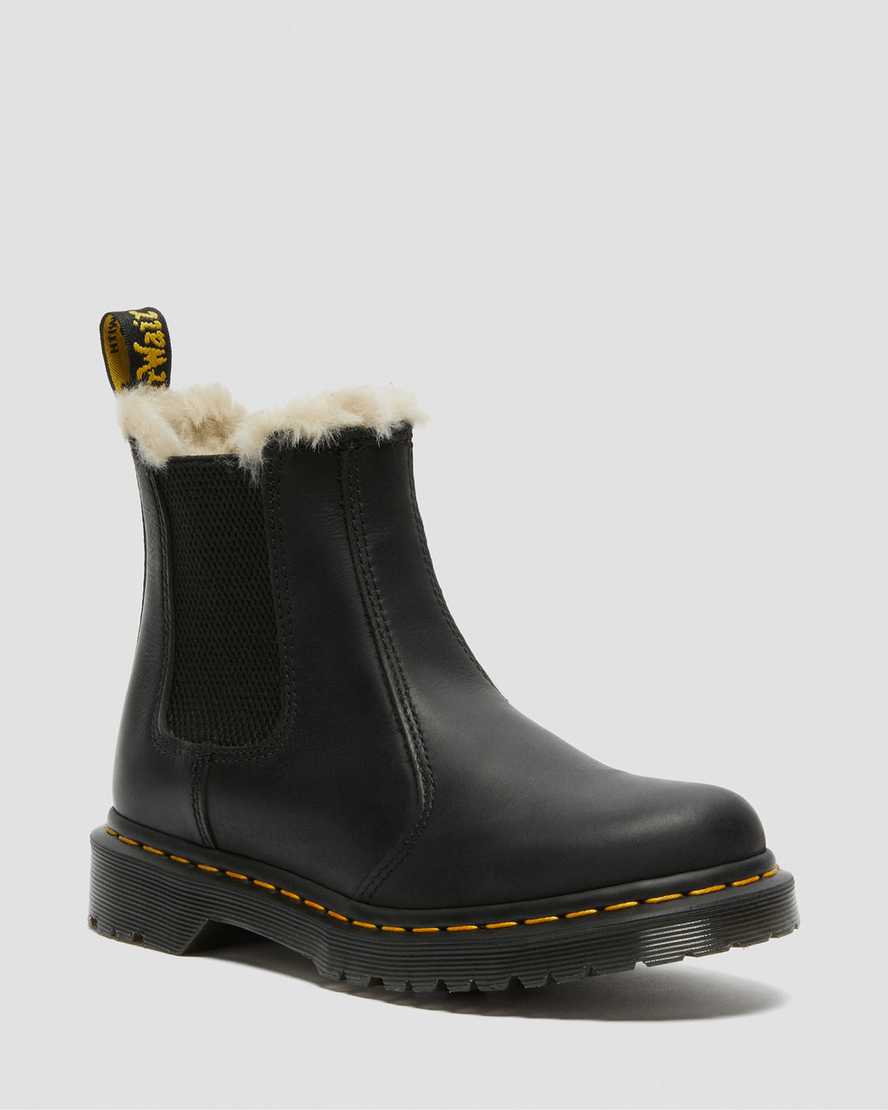 £169 – buy now
With winter coming up, faux fur-lined boots are always a good idea. Many of the styles also come with faux-fur inners, but this has to be one of our favourites.
1914 Smooth Leather High Boots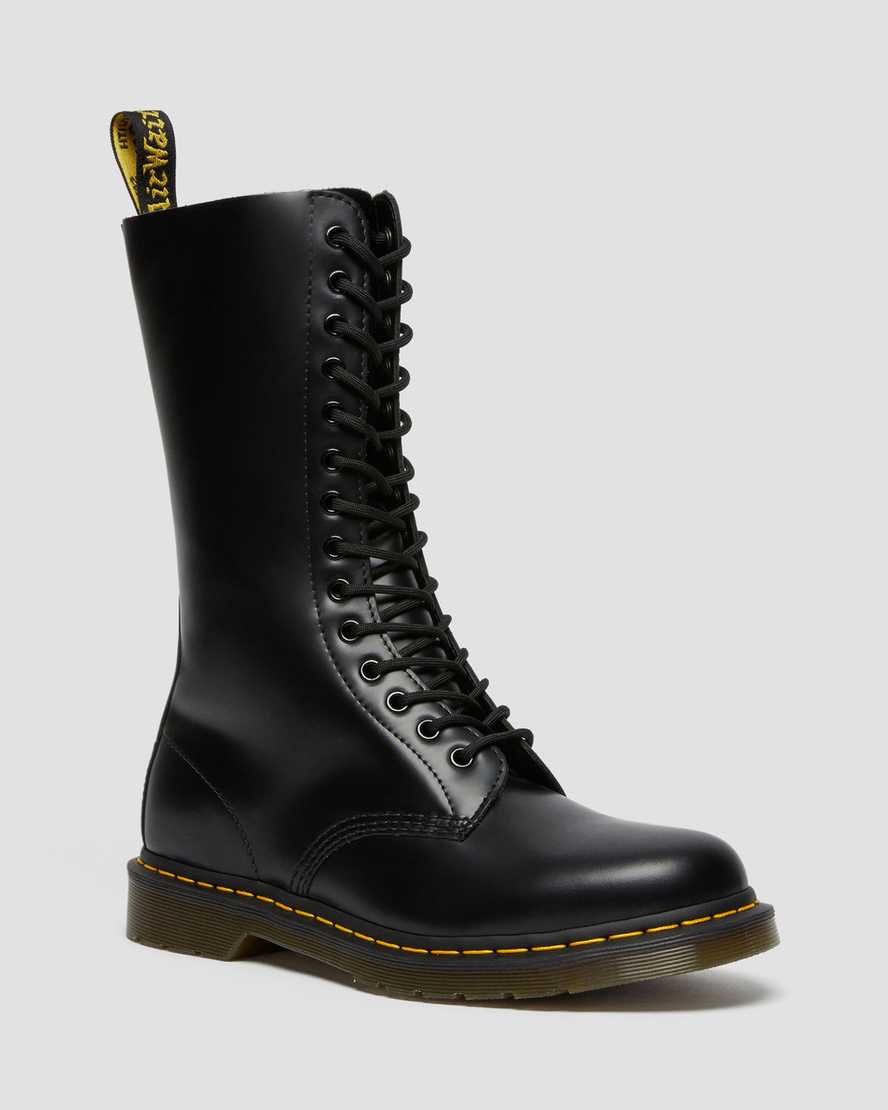 £179 – buy now
The 1914 smooth leather high boots are a unisex 14-eyelet boot, adding extra attitude to the classic DMs.
Azreya Max 26-Eye Leather Platform Boots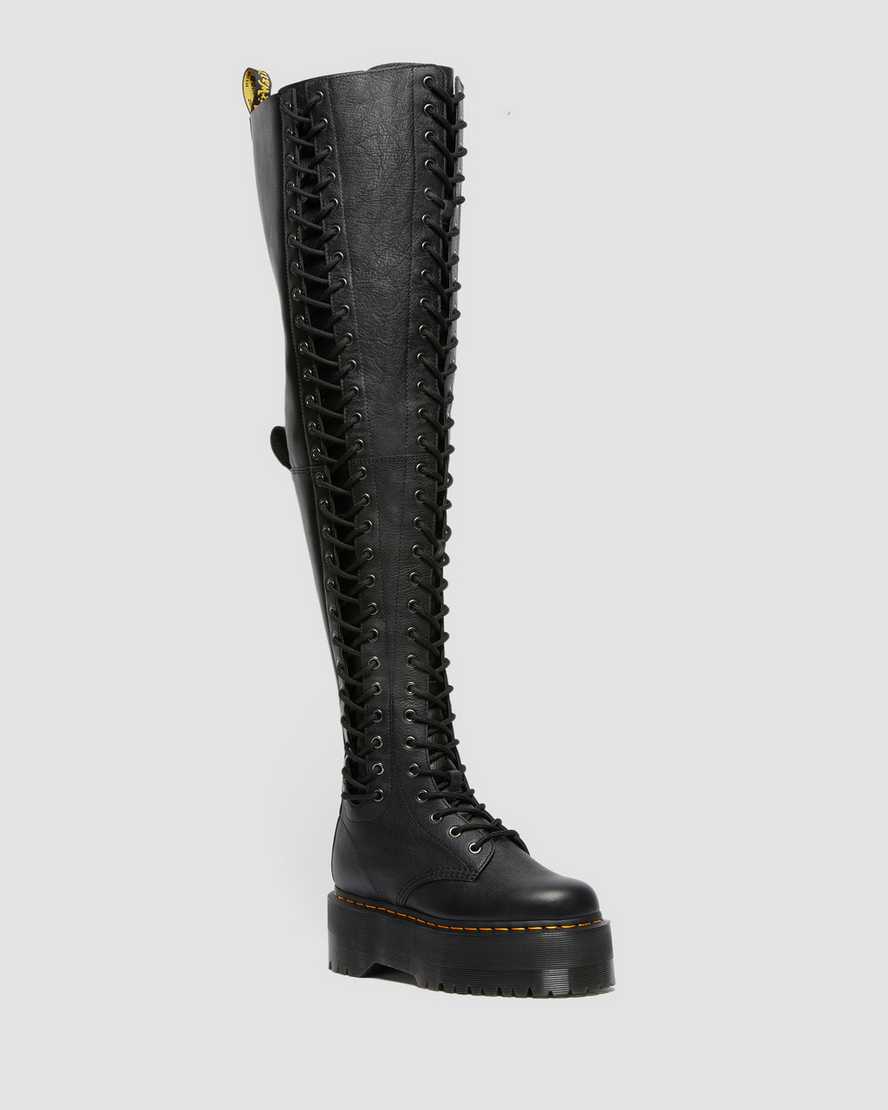 £289 – buy now
Not for the fainthearted, these extreme 26-eyelet DMs are the ultimate in punk fashion.
1460 Pascal Max Leather Platform Boots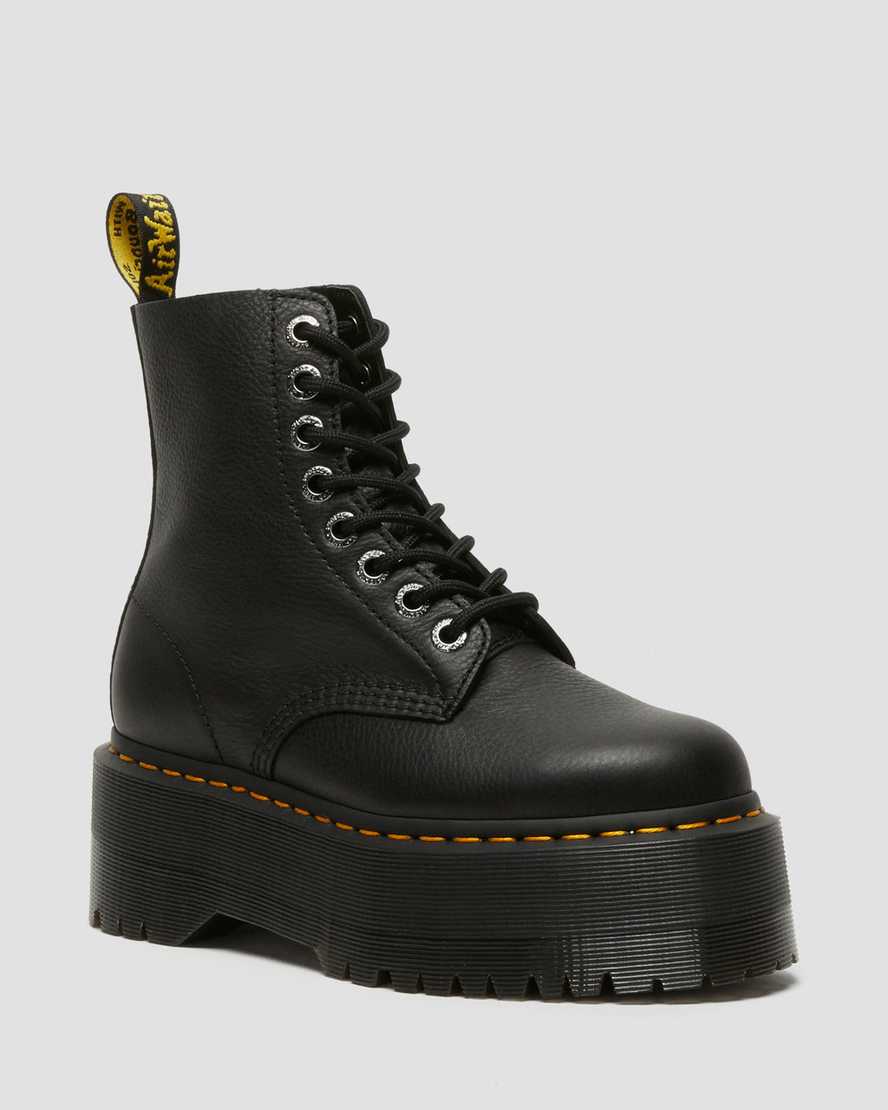 £209 – buy now
The Pascal Max boot is DMs tallest platform at 2.3″. If you're looking for extra height, these are for you.
2976 Quad Leather Platform Chelsea Boots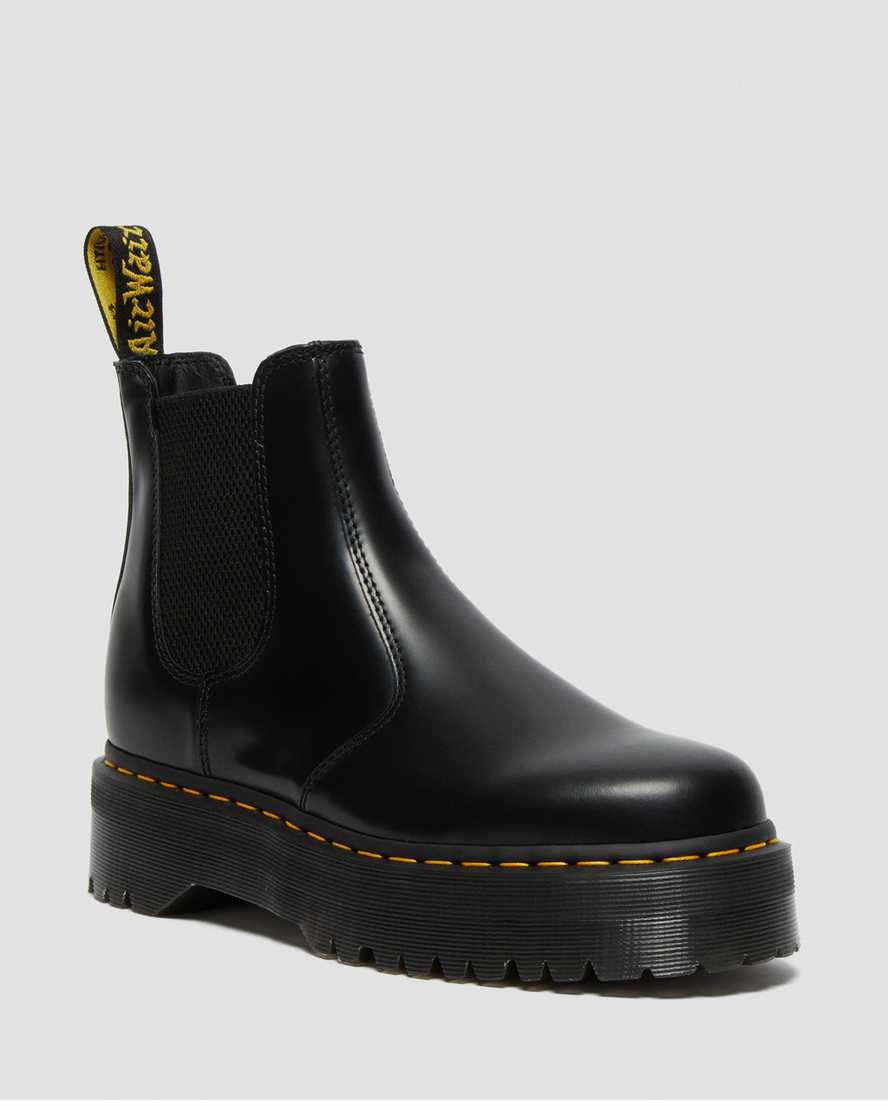 £189 – buy now
Last but by no means least, the iconic platform Chelsea boot. Dating back to the 70s, this chunky style has an elasticised gullet so you can get it on and off easily.