Last Updated on August 16, 2022
When I first saw the over-the-knee boots trend emerging, it took me a little while to get on board.
My motto when it comes to fashion is go bold or go home. Part of what's so fun about getting dressed every day is the self-expression it allows you, but I have to admit that the thigh-high boots I've seen emerging over the past 18 months have made me a little nervous.
READ MORE: 13 Pairs of Killer Cowboy Boots We Love For Under £200
Footwear might seem like a minor detail, but over-the-knee boots certainly aren't. There's the flat-soled, chunky pairs, or the stiletto-heeled options to choose from, and both are a bold look.
But after the pandemic, I'm pushing my boundaries and embracing new styles. When I did my research and discovered the leg-warming pairs are trending again for AW22, I took it as my sign to get myself a pair.
While you'd think they were super expensive, there are plenty for under £100 around right now. It's actually a great time to purchase because the rush hasn't yet started for boots season.
I'm opting for a flat-soled pair myself, but I've found a selection to choose from. From Bershka to ASOS, here are 9 pairs of over-the-knee boots to buy now.
READ MORE: 6 Boot Trends That Will Be Everywhere by Autumn
Shop over-the-knee boots
Leather boots with track sole, £89.99, Mango – buy now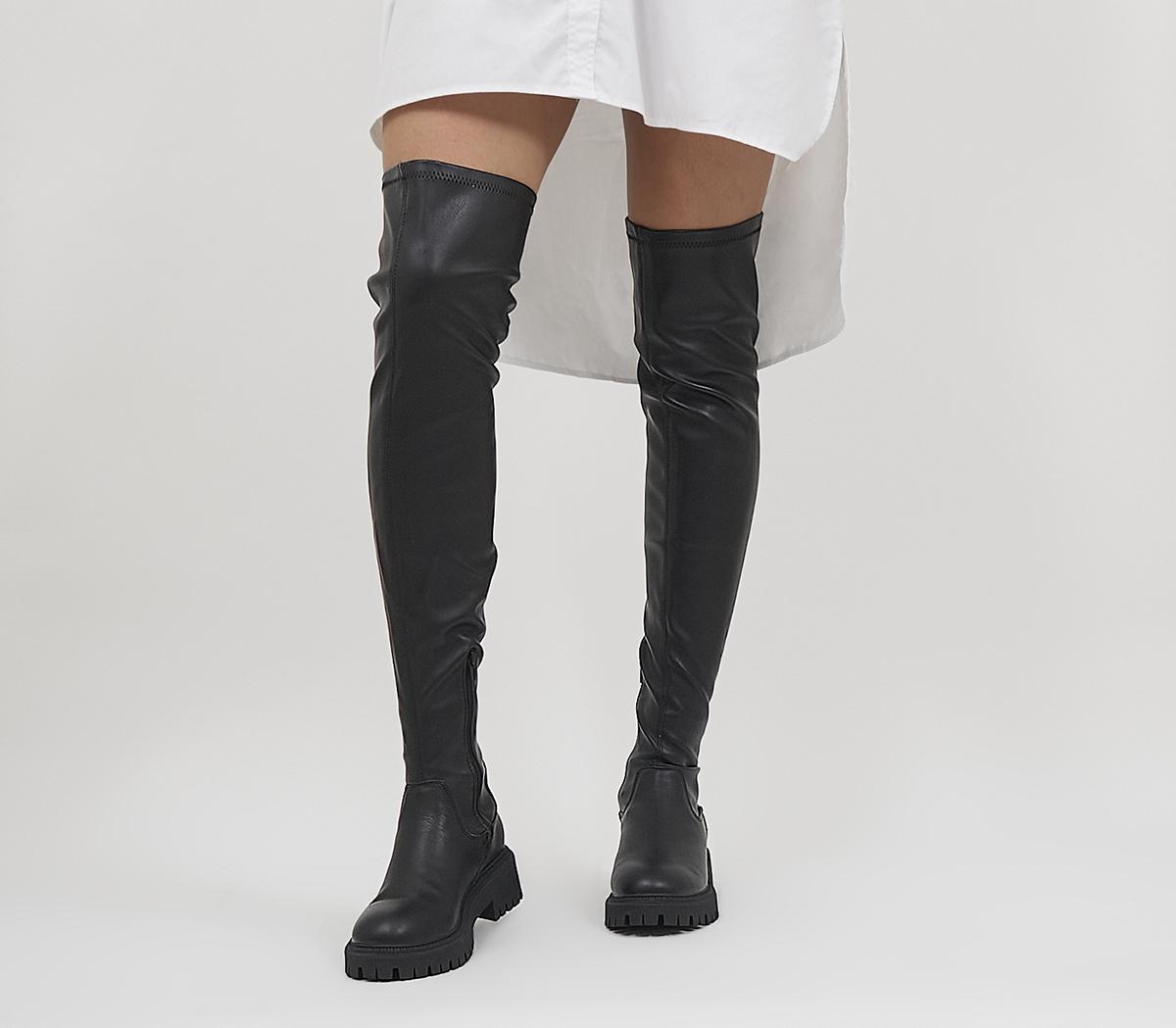 Kumasi Chunky Over The Knee Boots, £55, Office – buy now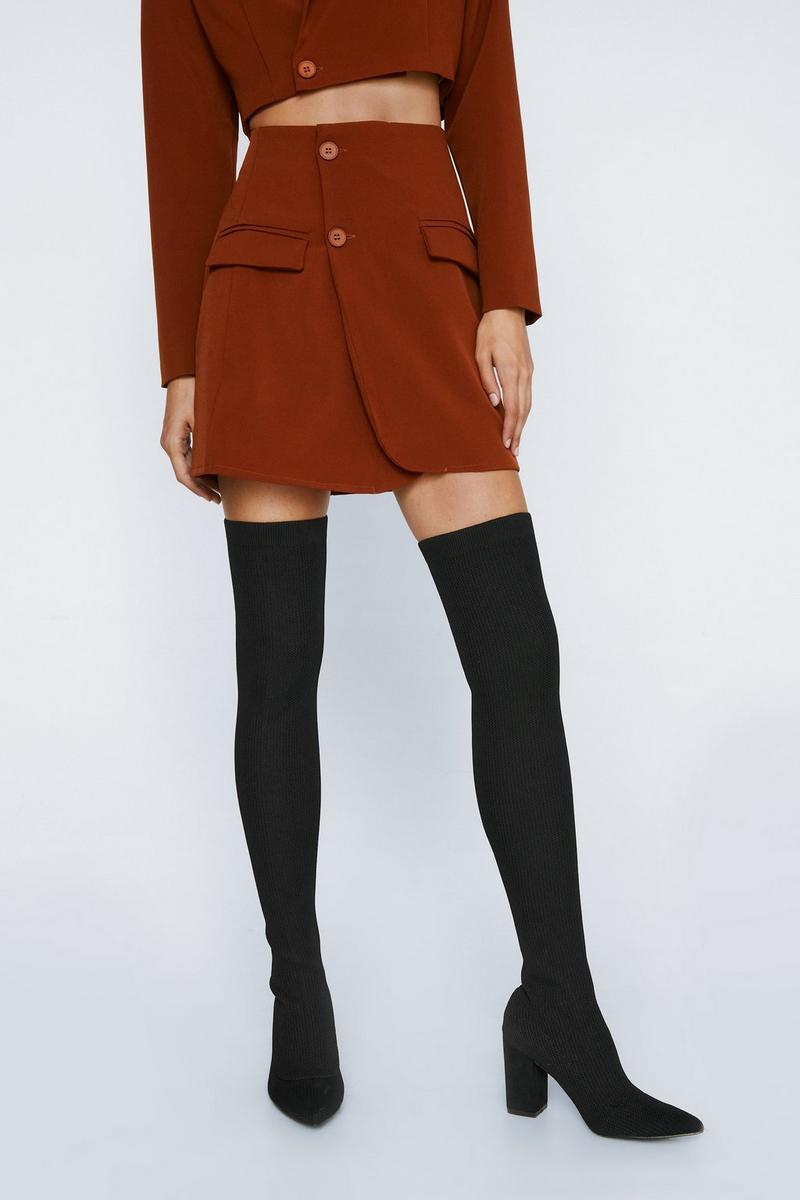 Stretch Knit Over The Knee Block Heel Boots, £52, Nasty Gal – buy now
Kalani over the knee boots in black micro, £42, ASOS DESIGN – buy now
Long biker boot, £39.99, Ego – buy now
Long boots, £59.99, H&M – buy now
Low-heel track sole XL boots, £59.99, Stradivarius – buy now
Kamila embellished over the knee boots in silver, £76, ASOS – buy now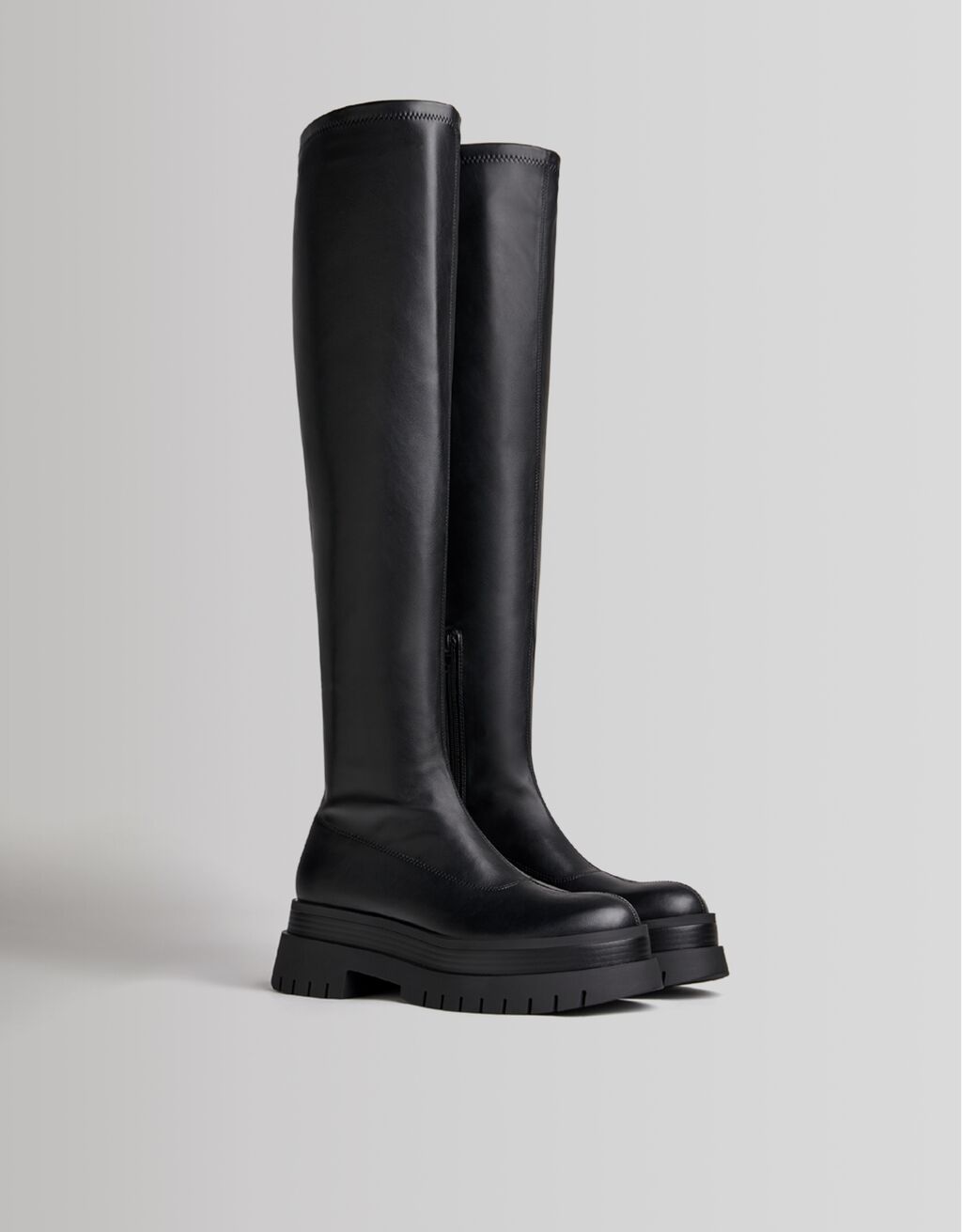 XL track sole flat boots, £59.99, Bershka – buy now