Last Updated on May 18, 2023
If you've ever wondered which sunglasses to go for, the best and easiest place to start is by looking at your face shape.
There are many variations, but three of the main shapes are round, oval and heart-shaped.
If you've got a heart-shaped face, you won't have a hard time in your pursuit as most frames will look great on you.
There are, however, a few styles of shades that work well to complement your jaw and make it appear wider, offering balance when you wear them.
An easy way to get inspiration is to look at celebrities with a similar look, like Vanessa Hudgens, Reese Witherspoon, Naomi Campbell and Nicole Richie.
Aviators and cat-eye styles that never go out of style are perfect for you – and luckily, there are so many delicious pairs dropping all the time.
I've scoured the internet to find those best suited to heart-shaped face and I've found so many I love, from Missoma, Poppy Lissiman, Ray-ban, and more.
READ MORE: Sunglasses Have Never Been Bigger or Better – Here Are 15 Pairs of XXL Frames I'm Obsessed With
Wear Next may receive a small commission if you click a link from one of our articles onto a retail website and make a purchase.
Aviators
This classic style, which gained widespread popularity in the '30s, is usually wide at the top and tapered at the bottom, making it perfect for complementing your face shape.
Aviator-frame sunglasses, £127, Ray-ban – buy now
Chic and sleek, this is a timeless style that always looks great.
Brown tortoise shell aviator sunglasses, £16, River Island – buy now
This pair is effortlessly chic and radiates sunny vibes! The brown tortoise shell frames, adorned with dazzling gold details, create an unbeatable fusion of style and flair.
Aviator frame sunglasses, £243, Versace – buy now
These sleek shades feature a cool aviator design, grey tinted lenses, and sculpted arms with a logo plaque.
Square-frame Sunglasses, £230, Marni – buy now
If you're looking to invest in a new pair of shades, Marni has some of the best – including these aviators.
Big Squared Pilot Sunglasses, £14.95, NA-KD – buy now
These sunglasses from NA-KD will surely complete your summer look.
Cat Eye
The wider frame of cat-eye sunglasses makes them great at balancing your face, while they offer an ultra-chic and feminine look.
Linda Torti Sunglasses, £115, Poppy Lissiman – buy now
Update your cat-eye collection with this tortoiseshell pair from the iconic Poppy Lissiman.
Pointed Cat Eye Sunglasses, £27, & Other Stories – buy now
These cat-eye shades will instantly make you feel sophisticated.
Transparent Cateye Sunglasses, £11.99, Zara – buy now
You can also opt for the black ones for a classic look, but either way, these shades are so chic.
Cat-eye sunglasses, £194, Balenciaga – buy now
Make a bold statement with these hot pink shades from Balenciaga.
Rectangular Sunglasses
Streamline your look with the help of rectangular sunglasses. Their strong lines balance out the curves of your face.
Rectangular Frame Sunglasses, £27, & Other Stories – buy now
These sunglasses are anything but basic. With a rectangular shape and marble bold frames, they're the perfect pair for summer.
Rectangular frame sunglasses, £265, Gentle Monster – buy now
Step up your eyewear game with these sleek rectangular frame sunglasses from Gentle Monster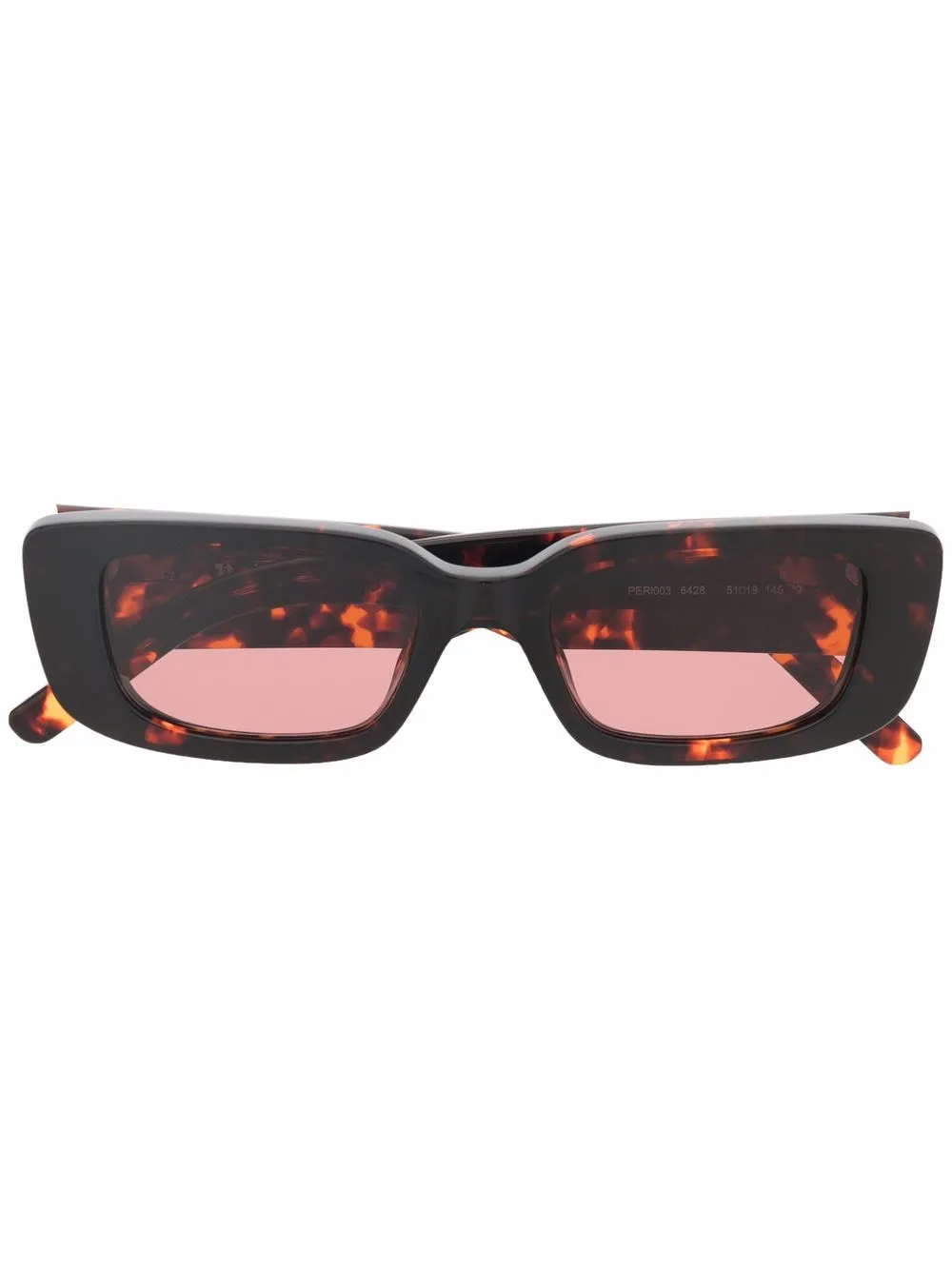 Giorgina rectangular sunglasses, now £130, Palm Angels – buy now
Y2K inspired styles are trending this season and these frames are giving early 2000s vibes.
READ MORE: Can You Still Wear Cat Eye Sunglasses? We Take a Closer Look at the Classic Shades
Rectangular Sunglasses, now £7.47, NA-KD – buy now
Sometimes simple is best.