Last Updated on December 14, 2022
Around this time every year, Pantone announce the colour that will characterise the year ahead. This year's was Veri Peri, but 2023's is a stronger, bolder hue that represents renewal, rebellion and experimentation.
18-1750 Viva Magenta has been described by Pantone Colour Institute's executive director Leatrice Eiseman as 'brave, fearless, pulsating'.
READ MORE: Give Your Home a Lick of Paint in This Trending Colour, Set to Be Huge in 2023
You might recognise the hue, which sits somewhere between red and purple. The Princess of Wales Kate Middleton wore an Emilia Wickstead dress and hat in the shade to the welcome ceremony for President Cyril Ramaphosa in London last month, while Harry Styles also wore it at the Venice premiere for Don't Worry Darling in the form of a Gucci blazer.
The colour has been chosen to represent life, as we're experiencing it right now described by Laurie Pressman, Pantone's vice president as 'unconventional and challenging in many ways.'
"We're living in a time where so many people have been aggressive; that's what's needed to go forward," she says.
"We need courage, bravery, but we're looking for something that promotes joy and is fun."
READ MORE: 7 Spring Summer 2023 Fashion Trends To Get To Know Now
What is Pantone's Colour of the Year 2023?
2023's Colour of the Year is the 'brave and fearless' Viva Magenta.
The shade, which rests somewhere between purple and red, has been described as 'powerful and empowering' and a colour which 'revels in pure joy, encouraging experimentation and self-expression without restraint.'
Leatrice Eiseman, the Executive Director at Pantone, says, "In this age of technology, we look to draw inspiration from nature and what is real.
"Viva Magenta descends from the red family, and is inspired by the red of cochineal, one of the most precious dyes belonging to the natural dye family as well as one of the strongest and brightest the world has known.
"Invoking the forces of nature, Viva Magenta galvanizes our spirit, helping us to build our inner strength."
What are the trending colours for 2023?
As well as Viva Magenta, WGSN have named Digital Lavendar as one of the key colours for 2023.
The purple hue is joined also by Luscious Red, Sundial yellow, Tranquil Blue and Verdigris green.
Shop Viva Magenta
Asymmetric ruffled dress, £109.99, Mango – buy now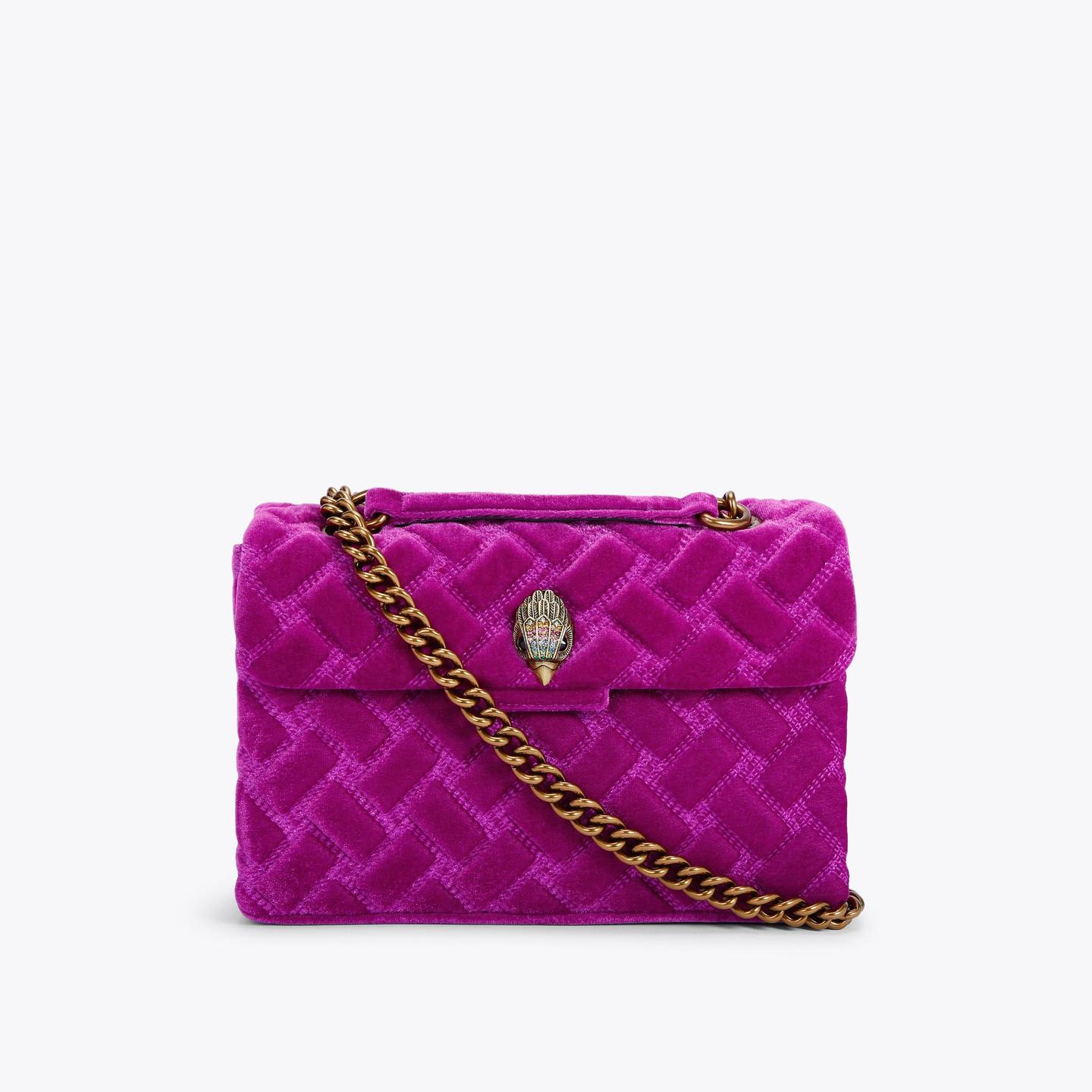 Velvet Kensington Bag, £189, Kurt Geiger – buy now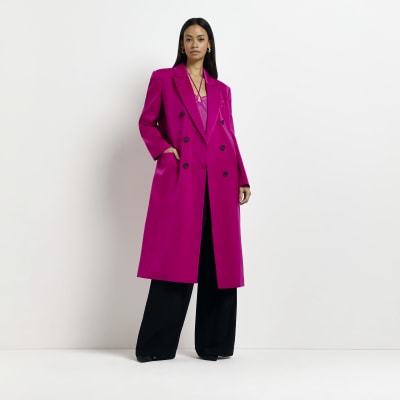 Pink Satin Longline Coat, £95, River Island – buy now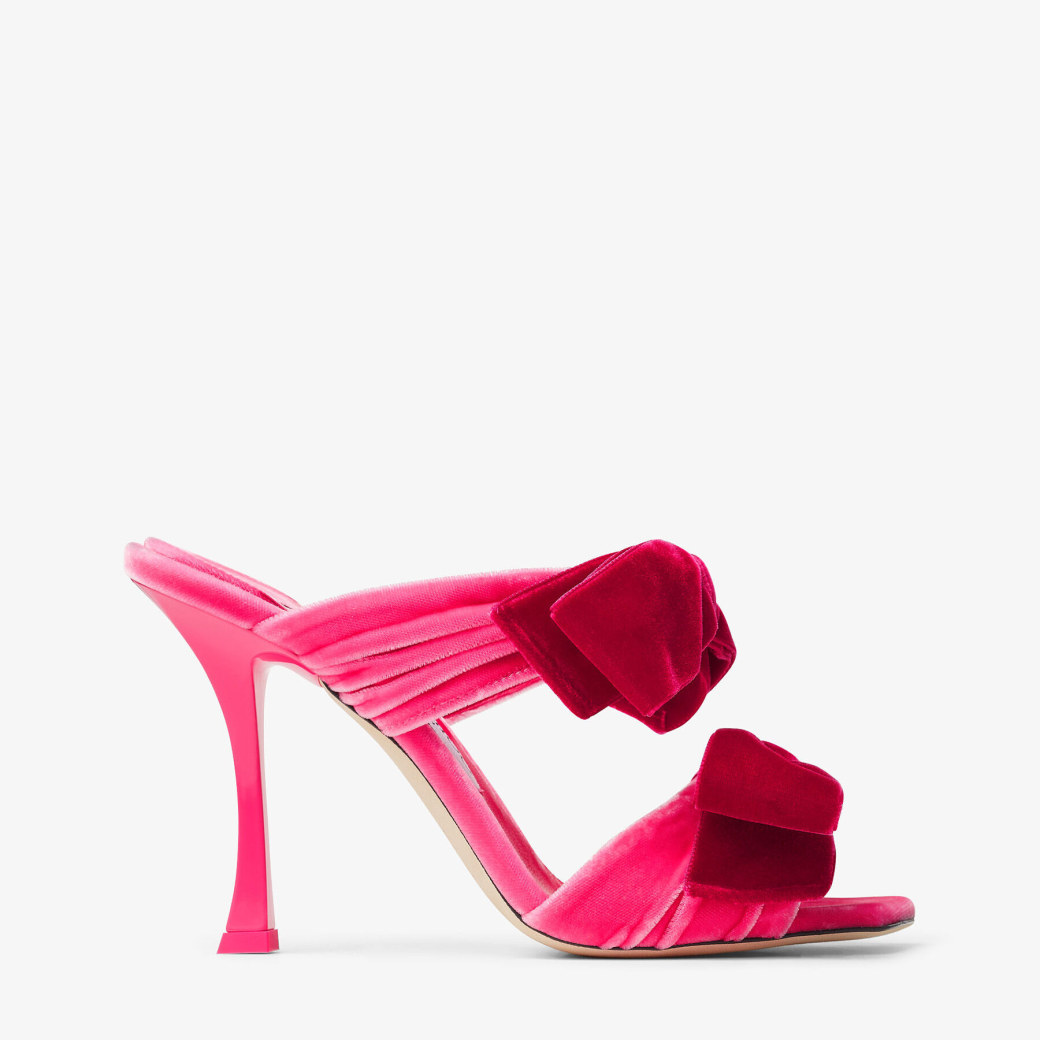 Flaca Sandal 100, £750, Jimmy Choo – buy now