Last Updated on September 1, 2022
The seasons are slowly but surely changing, and while I can't say I'm thrilled to be saying goodbye to warmer weather, one thing I can for sure say I'm looking forward to is having an excuse to cosy up in my favourite pair of pyjamas.
I know most people love them, but I was never fussed about PJs until recently. Maybe I never spent enough time at home to reap the benefits!
READ MORE: 7 Leggings Trends We're Suddenly Seeing Everywhere
After some careful research into the best places to buy pyjamas online though, I'm finding it almost impossible not to blow all my money on new pairs.
Pyjamas have truly taken a turn for the luxurious since the pandemic. Sales doubled in 2020 compared to 2019, with brands like Sleeper and Rixo creating such glamorous sets we wore them on nights out.
Comfy and stylish? Ok, now I get it.
I invested in my most luxe (not to mention expensive) pair last year: a pair of feather-trimmed gingham PJs from Sleeper. I can't say I really wear them to bed though, so now I'm in the market for a more practical – but just as pretty – pair.
Here, I'm rounding 7 of the best places to shop pyjamas online. From independent labels like Kate Barnét, to high-street options like H&M, there's something for everyone.
Sleeper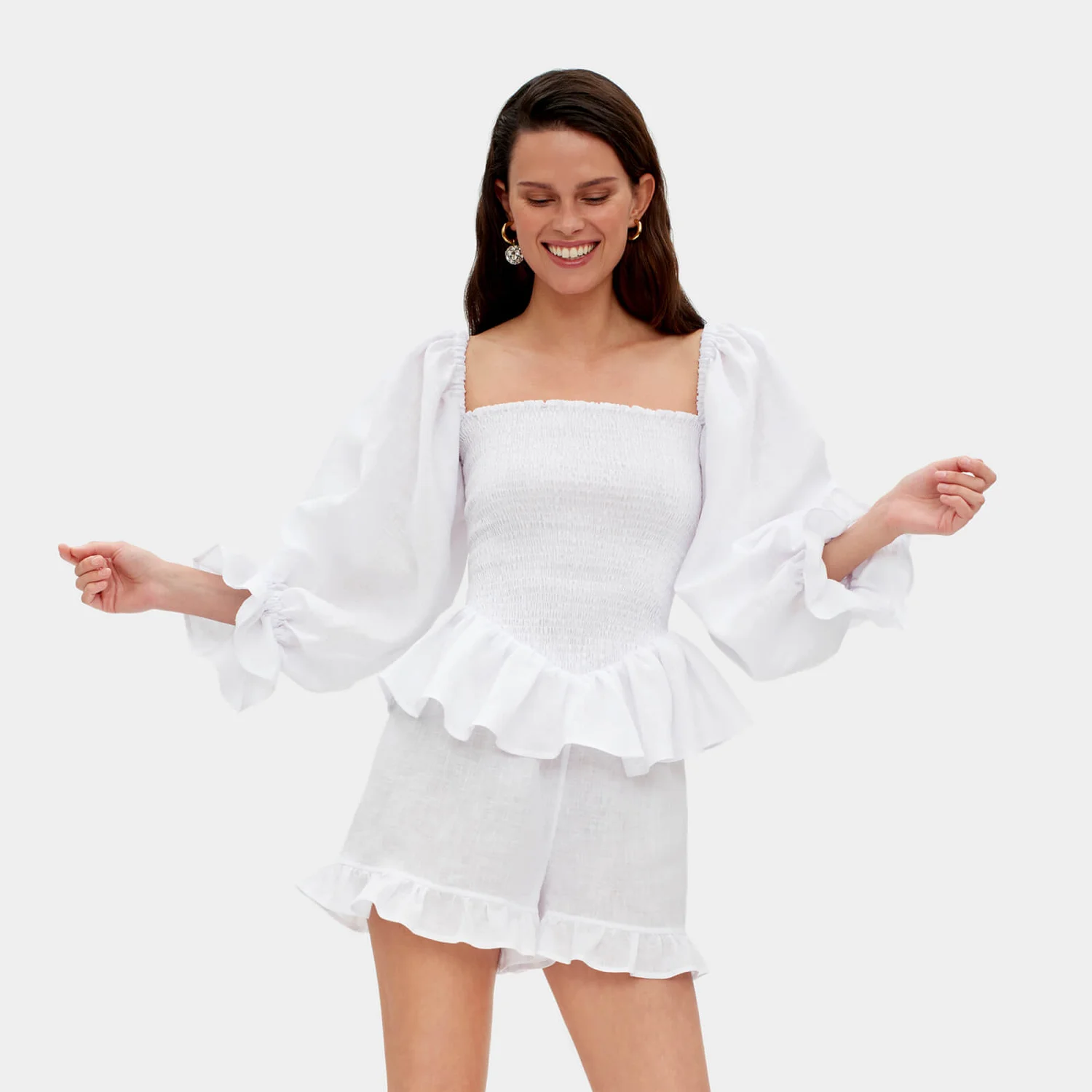 Atlanta Linen Lounge Set, £245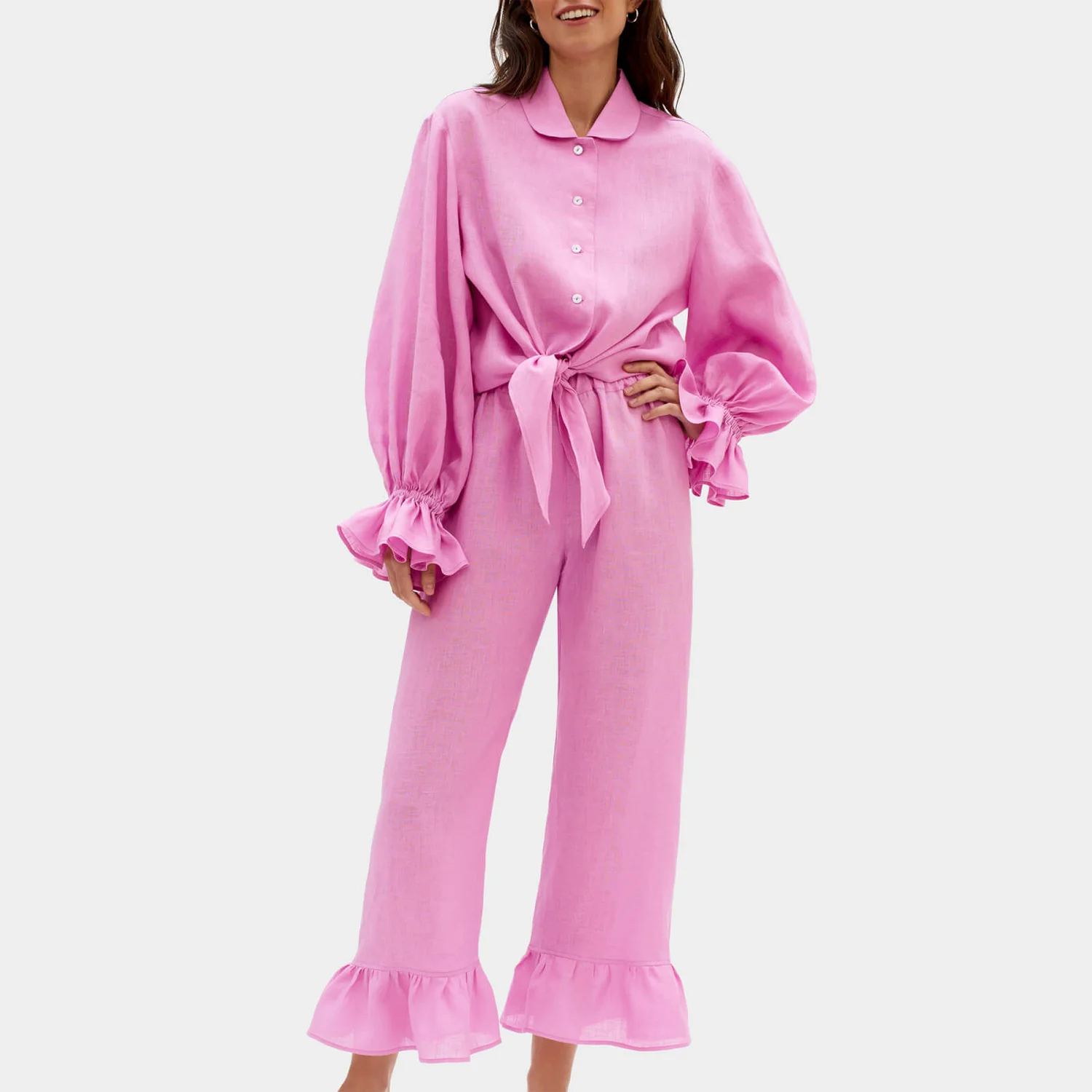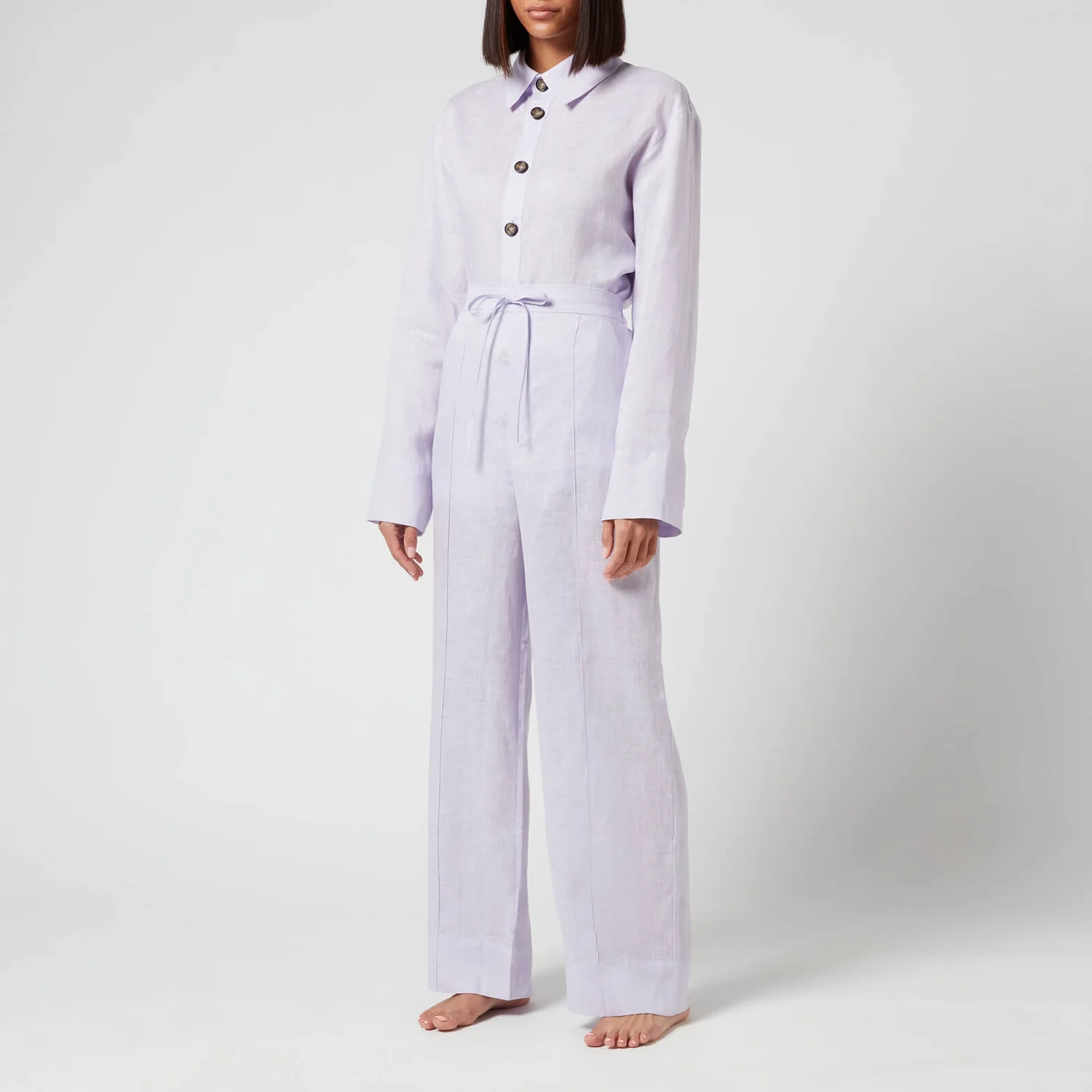 Unisex Linen Pajama Set with Pants, £200
Kate Barnét
Lila cuban cotton pyjama set, £45
Azzurra cotton pyjamas, now £39
Piglet in Bed
Orchid Gingham Linen Pyjama Shorts Set, £99
White Linen Pyjama Trouser Set, £99
Warm Blue Gingham Linen Pyjama Trouser Set, £119
H&M
Pyjama shirt and bottoms, £29.99
Pyjama shirt and bottoms, £24.99
READ MORE: How To Paint Your Ceiling: 6 Tips For DIY Beginners
Rixo
Desmond & Dempsey
Loxodonta Print Blue Set, £120
Karen Mabon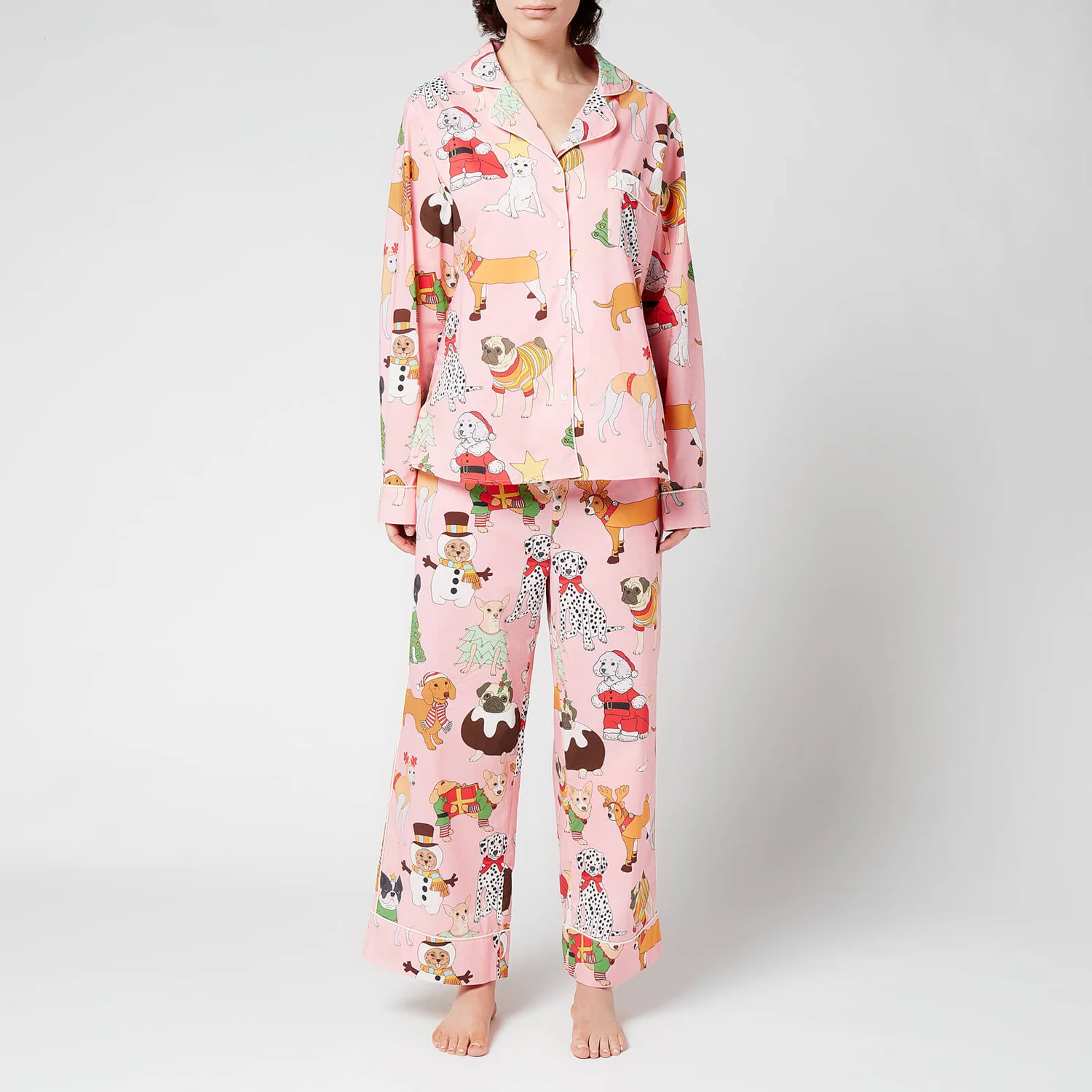 Christmas Dogs Cotton Long PJ Set, now £96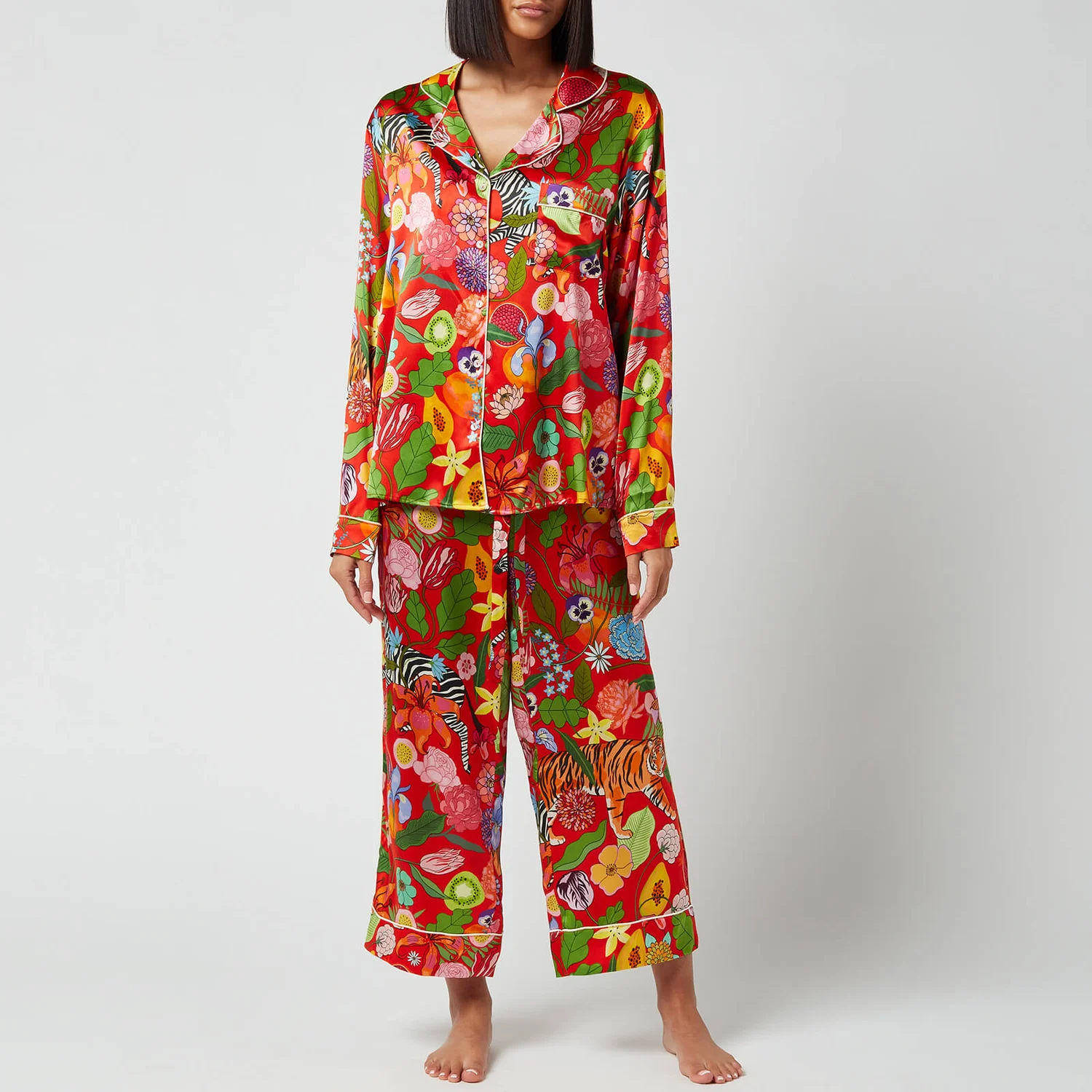 Tiger Bouquet Silk Wide Leg PJ Set, now £177