Last Updated on May 18, 2023
Struggling to find a pair of sunglasses to suit you? If you have an oval-shaped face, look no further than these styles to complement your features.
Summer is just around the corner, so our eyes are firmly on SS23 fashion – as we're sure yours are too. When it comes to shades, it can be tricky to know which styles work best for your face shape.
Oval face shapes are exactly how they sound, with high cheekbones and a forehead slightly wider than the jaw.
If that's you, count yourself lucky when it comes to buying sunnies as most styles will suit you.
You can go for aviator, square, cat-eye, geometric and oversized sunglasses as well as many more — as long as they're well-fitted and frame the widest part of your face.
We've done the hard work for you and found 12 pairs that will do a great job of flattering your features from Ray-Ban, Prada, Off-White, Le Specs and more.
READ MORE: 14 Pairs of Sunglasses That Look Perfect on Round Faces
Wear Next may receive a small commission if you click a link from one of our articles onto a retail website and make a purchase.
Cat-eye sunglasses
Cat-eye Sunglasses, £172, Prada – buy now
These timeless classic Cat-eye Sunglasses from Prada make a perfect blend of sophistication and fashion-forward allure.
White square cat-eye sunglasses, £15, Monki – buy now
Embrace a chic and playful look with these white square cat-eye sunglasses that exude style and sophistication.
Cut Out Cat's Eye Sunglasses in Gold & Silver, £122, Valentino – buy now
Add a touch of whimsical elegance to your ensemble with these captivating Cut Out Cat's Eye Sunglasses in a stunning blend of gold and silver.
Round sunglasses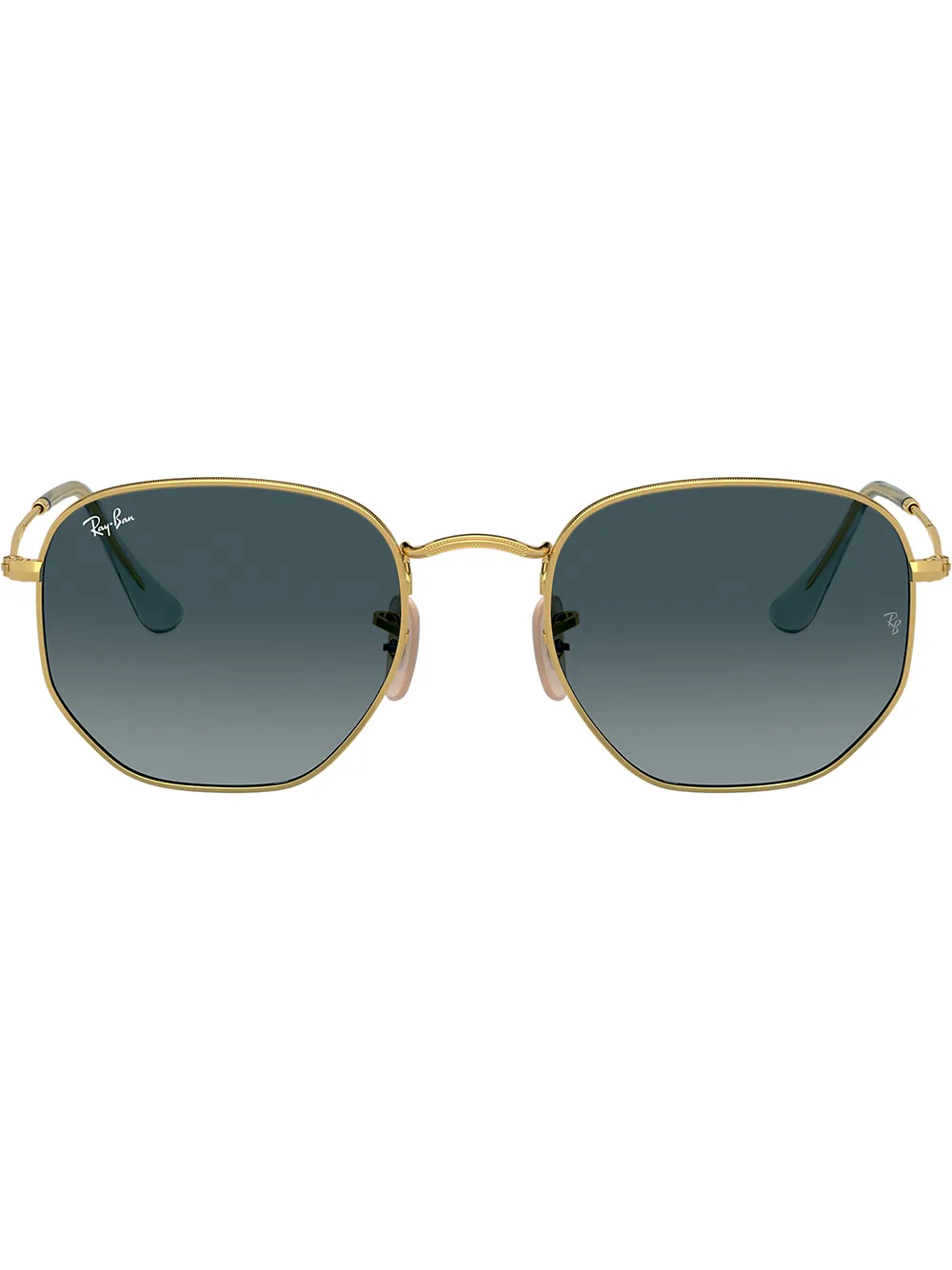 Hexagonal-frame sunglasses, £136, Ray-Ban – buy now
You can't go wrong with a pair of round sunglasses, and this classic pair from Ray-Ban are utterly timeless.
You'll wear them for years to come, meaning you'll get more bang for you buck too.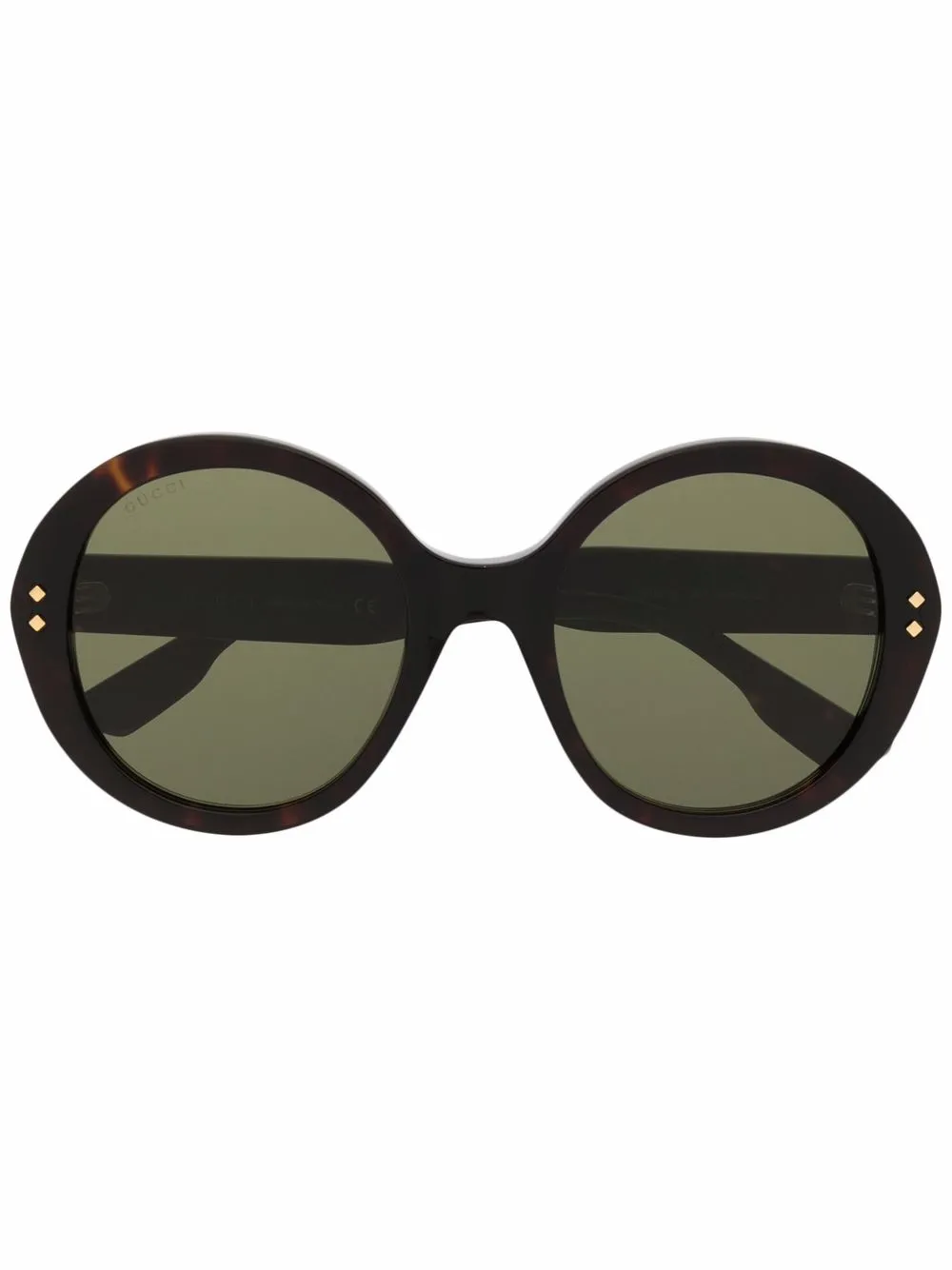 Round-frame sunglasses, £185, Gucci Eyewear – buy now
Looking for something with a vintage vibe? These Gucci shades are an investment, but one worth making.
Délice sunglasses, £222, Miu Miu – buy now
If you love wearing statement sunglasses, try this oversized pair from Miu Miu.
READ MORE: Which Face Shapes Do Cat Eye Sunglasses Suit?
Square sunglasses
Le Specs Phoenix Ridge Oversized Square Sunglasses, £109, Le Specs x Missoma – buy now
Le Specs has teamed up with jewellery brand Missoma to unveil a chic shades collaboration and this pair will suit you down to the ground.

Black square sunglasses, £15, Monki – buy now
If you're not sure where to start, go for an affordable pair first – like this simple style from Monki.
Oversized square-frame sunglasses, £350, Gucci Eyewear – buy now
If you're ready to dive head-first into the trend, may I recommend this stunning pair from Gucci?
The tortoiseshell frames offer a retro look, and these will suit pretty much everyone.
READ MORE: The Sunglasses That Just Work Perfectly For Heart-Shaped Faces
Oversized sunglasses
G736270X10 oversized acetate sunglasses, £290, Loewe – buy now
These Loewe shades might be an investment, but they're so worth it.
Square sunglasses in black transparent, £30, A.Kjaerbede Halo – buy now
Rectangle shapes are one of SS23's key sunglasses styles, and this pair combines both a chic shape with an oversized style that works well for your features.
Double G oversize-frame sunglasses, £330, Gucci – buy now
This new season style from Gucci is timeless, yet works so well for your face shape.