Last Updated on March 13, 2023
Finding dry shampoo for dark hair is not easy.
Some products can be a hit or miss; most of the time they leave a white residue that can be difficult to blend in, leaving your secret weapon against greasy hair visible for all to see.
Sure, some people might tell you that you're probably applying dry shampoo wrong, but even when you follow the instructions properly, you still need to deal with unsightly white residue. This happens because the majority of dry shampoos contain a starch component.
READ MORE: Spring is Nearly Here, So Here Are 30 Warm Weather Dresses We're Obsessed With
Thankfully, there are some dry shampoos specifically designed to match the depth and richness of dark hair, so you won't have to worry about any white powdery residue that can dull your shine.
Finding the right dry shampoo can be a game-changer and I'm here to help you. As someone with dark locks, I know the struggle of finding the best dry shampoo all too well.
In my quest to find the best option, I've tried and tested countless products – not to mention read more reviews than I can count – in my quest to find the best dry shampoos for dark hair. Scroll down to check out my edit.
Wear Next may receive a small commission if you click a link from one of our articles onto a retail website and make a purchase.
Best Dry Shampoo for Dark Hair
Klorane Nettle Tinted Dry Shampoo
£10.82 – buy now
Klorane's dry shampoo is a French girl essential. Although it can leave behind a powdery residue, it can be easily brushed out, which makes it a good dry shampoo for dark hair.
Their dry shampoo is particularly effective for those struggling with greasy hair. Thanks to the inclusion of nettle, which absorbs excess sebum, it absorbs any excess oil from the scalp.
READ MORE: You Might Have Forgotten About This Footwear Brand, But These Summer Sandals Prove Why You Need Reminding
Drybar Detox Clear Invisible Dry Shampoo
£21 – buy now
A lot of websites or beauty advice will say the best dry shampoo for dark hair is tinted, but it's not always the case. A lot of tinted dry shampoos have limited shades and if you have really dark or black hair, the tints don't really match. So, the Drybar Detox Clear Invisible Dry Shampoo is a good choice for dark-haired beauties because it's straight-up invisible.
Residue is minimal, and the dry shampoo also provides a volumizing effect that makes it a suitable option for individuals who have fine and flat roots.
Living Proof Perfect Hair Day (PhD) Dry Shampoo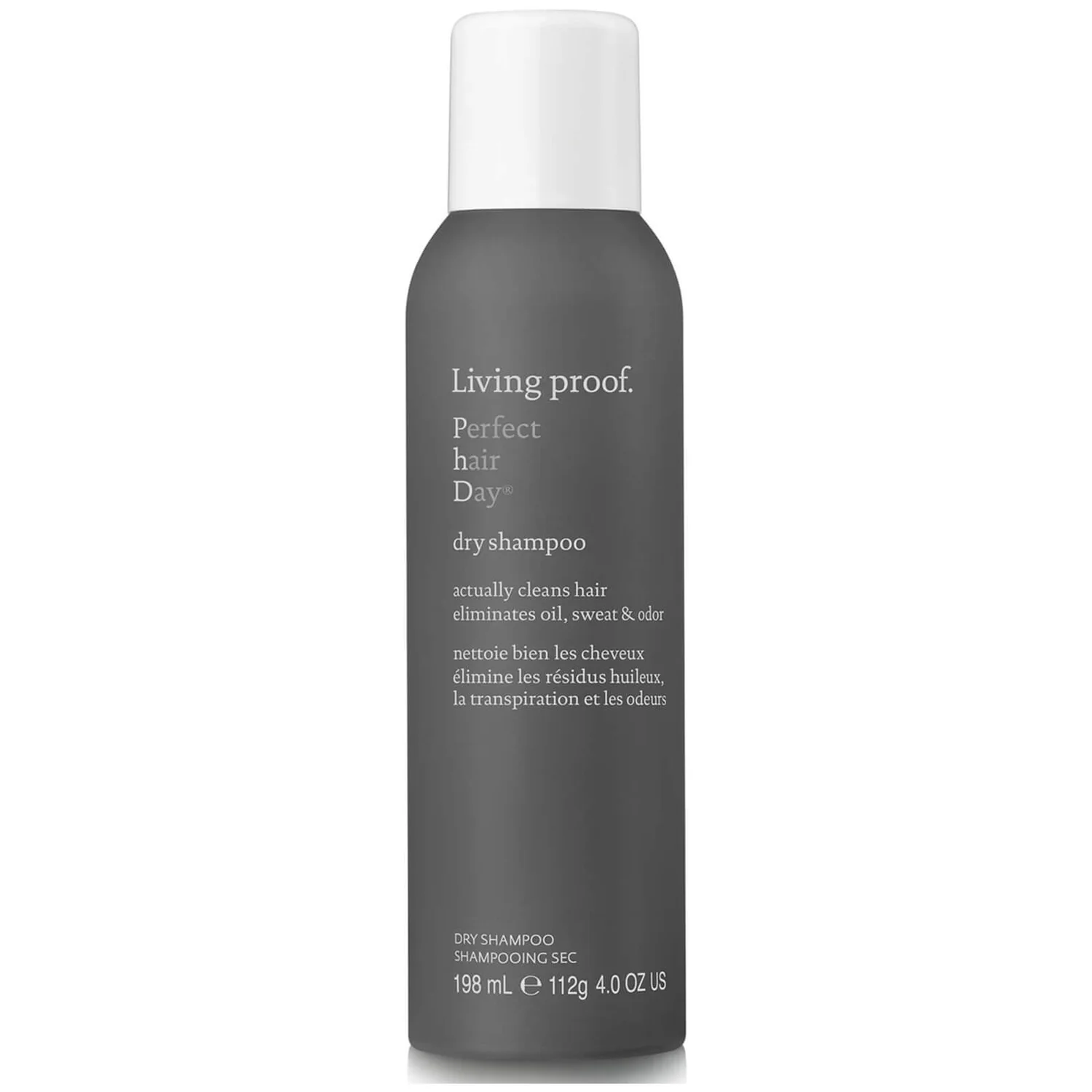 £25 – buy now
Dark-haired women highly praise this dry shampoo. The unique formula incorporates a patented molecule that effectively eliminates dirt and oil from hair strands. This dry shampoo also includes odour neutralizers and a fragrance that gradually releases over time, ensuring your hair smells clean and fresh throughout the day.
The best part about the Living Proof Perfect Hair Day (PhD) Dry Shampoo? It's invisible! So, no chalky residue.
READ MORE: Ditch Your Old Deodorant? Here's What You Need To Know About Glossier's New Deodorant
Amika Perk Up Dry Shampoo
£25 – buy now
Amika has hair products for all hair types. Their dry shampoo is a cult favourite, especially for anyone with curly hair. They also use natural rice starch and are talc-free, unlike other dry shampoo brands, this doesn't leave any white residue.
Like most of their other hair products, their dry shampoo contains essential vitamins and nourishing components that enhance the health of your hair.
Bumble and Bumble Pret a Powder Tres Invisible Nourishing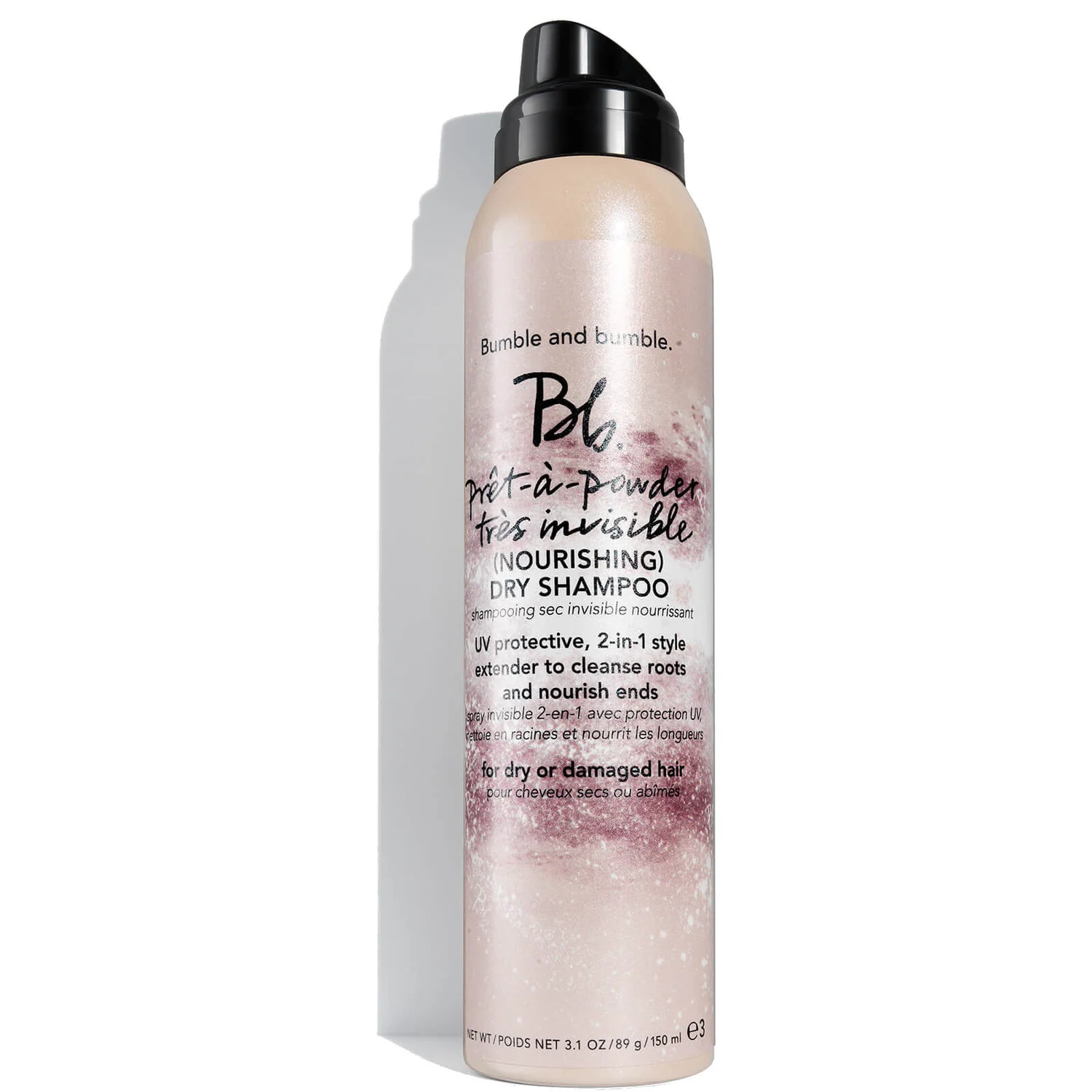 £20 – buy now
The best dry shampoo for dark hair is definitely clear or invisible. Bumble and bumble's formula is enriched with antioxidants and nourishing components that not only revive your roots but also shield your hair from damage caused by UV rays, colour fading, and hair breakage.
It's also a great choice if you have fragile hair or suffer from brittle and dry split ends.