Last Updated on May 26, 2023
If you've just tried NYX Epic Wear liquid eyeliner for the first time, I bet you're now struggling to get it off. Trust me, I've been there.
I recently asked my Instagram followers which eyeliner I should buy to replace the liner I've used for 10 years that's just been discontinued.
The same names came up time and time again: KVD Beauty's tattoo liner, Kiko's Definition waterproof eyeliner and NYX's Epic Wear liquid eyeliner, to name a few.
So I took a trip to Boots and ended up buying the latter. At just £9, it's super affordable and the reviews speak for themselves.
I made a mistake while applying my eyeliner, so I figured I'd start again. I grabbed my make up remover and a cotton pad, but the liner did.not.budge. After scrubbing my eye with four cotton pads and a wet cloth, I started to panic.
So I did what any millennial woman would do, and I took to TikTok for help. I came across a terrifying video of someone trying oil and cleanser, scrubbing their hand to no avail. There has to be something that works, right?!
I couldn't find anything online explaining clearly what to use, so I thought I'd write it. If you're struggling, I've got the perfect solution. Promise.
Wear Next may receive a small commission if you click a link from one of our articles onto a retail website and make a purchase.
How do you get off NYX Epic Wear liquid eyeliner?
NYX's Epic Wear liquid eyeliner is described as 'semi-permanent,' which might come as a shock if you didn't realise this before you bought it.
You'll need an oil-based eye make up remover to get this off, or literally just oil.
I used coconut oil on a cotton pad, and this is the only thing I could find in my cupboard to use without shelling out on another product to get it off.
As long as you wait for it to dry first, this should get it off quickly and easily. Scrubbing your eyes is never a good idea, so avoid doing that and buy some coconut oil instead.
Why won't my eyeliner come off?
If you can't get your eyeliner off, chances are that you're using the wrong product to remove it.
Some liquid eyeliners are waterproof, so water-based make up removers won't do much to them. You should avoid scrubbing your eyes, as they're super sensitive and doing so can lead to wrinkles.
Instead, try an oil-based make up remover or coconut oil and gently swipe across the eyelid with a cotton pad. You might need to use a few, but this is a much gentler approach that your eyes will thank you for in the long run.
Does micellar water remove waterproof eyeliner?
It really depends on the product. I previously used a now discontinued waterproof eyeliner from L'Oreal, and had no problem getting it off using micellar water.
However the clue is in the name. Micellar water is water based, and waterproof liquid eyeliner is usually resistant to water.
READ MORE: Is Beyoncé Launching A Haircare Brand? Here's What We Know So Far
Shop NYX Epic Wear waterproof eyeliner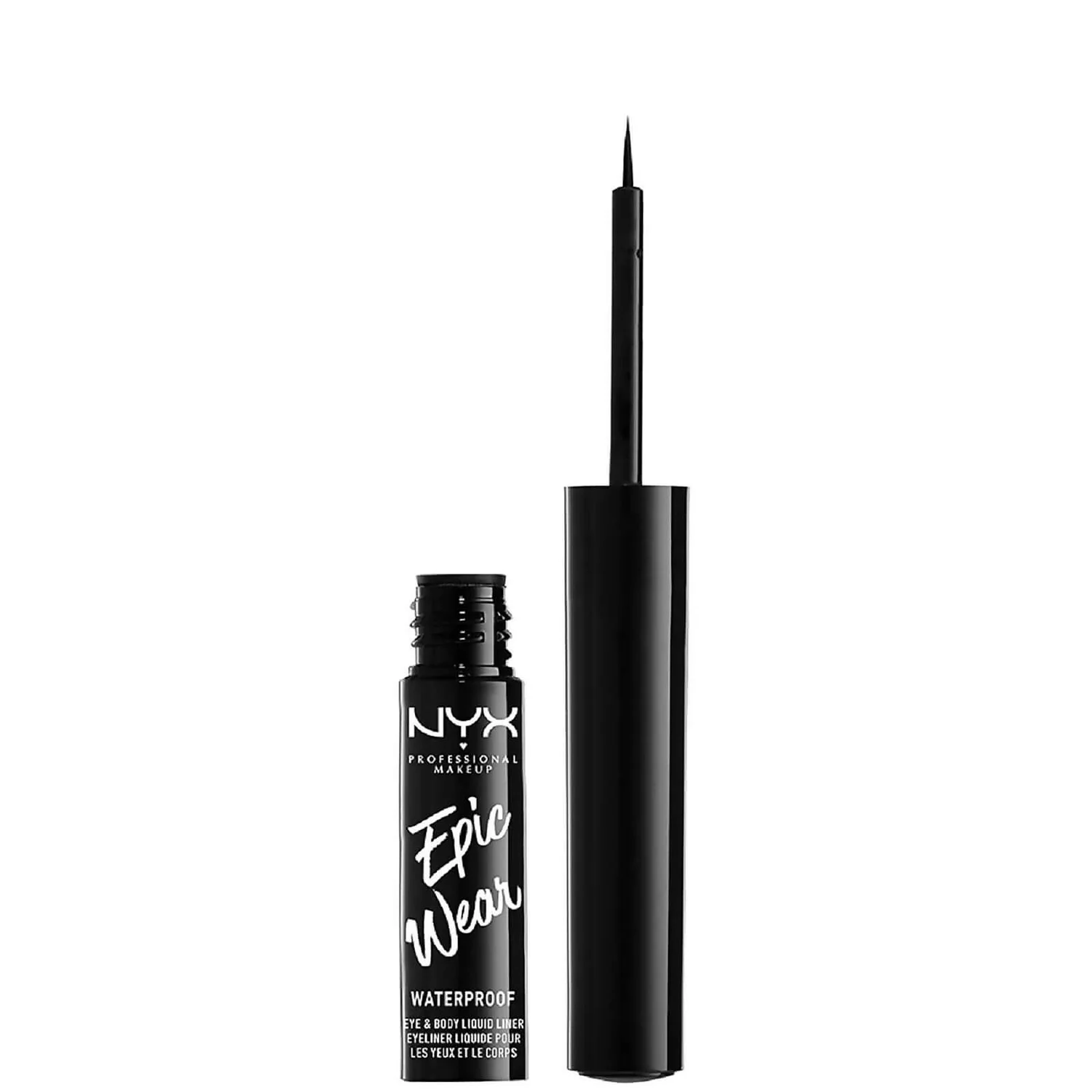 NYX Professional Makeup Epic Wear Semi Permanent Liquid Liner (Various Shades), £9, LookFantastic – buy now