Last Updated on February 3, 2022
I'm sure you've heard all about actress-singer Selena Gomez's beauty brand Rare Beauty.
The celebrity make up brand has been trending since it was launched in September 2020 – and it's not just because of Selena Gomez's star power, although that helps.
READ MORE: How to Recycle Your Old Beauty Products
So many beauty enthusiasts and experts have been raving about the brand's products, which include base make up, eye shadows, blushes, lip products and more.
If you've been dying to try Rare Beauty, we have some good news. Selena has brought her make up across the pond and it's now available to buy in the UK too.
So what should you buy first? Read on for everything you need to know.
Follow us on Instagram and tag us in your best outfits to be featured!
Wear Next may receive a small commission if you click a link from one of our articles onto a retail website and make a purchase
Is Rare Beauty available in Europe?
Rare Beauty first became available in France, Germany and Spain – but the good news is that it's now available to buy in the UK too!
You can now get your hands on the Ice Cream singer's products via Space NK. The brand launched at the start of February and can be shopped in both physical stores and online.
READ MORE: The Best Glossier Products for Acne, According to Reddit
Is Rare Beauty available in stores?
Live outside of the UK?
As well as the Rare Beauty website, Sephora online and its app, Selena's beauty brand can also be purchased in brick and mortar stores.
You can check out the Sephora near you to see if it carries the brand or look through the brand's international store locator.
Luckily even if you do live in Britain, you can buy Rare Beauty in Space NK stores, so you can work out which shades suit your skin tone best IRL.
How much does Rare Beauty cost?
Rare Beauty products range from £10 (for the Perfect Strokes Universal Volumizing Mascara) to £28 (for the Discovery Eyeshadow Palette).
If you're not quite sure you want to get a full-sized product yet, the brand also offers a set of minis composed of Selena's faves – literally called Selena's Faves.
The kit — which contains trial versions of the Soft Pinch Liquid Blush in Joy, Positive Light Liquid Luminizer in Mesmerize, Lip Souffle Matte Lip Cream in Inspire, and Perfect Strokes Volumizing Mascara in Black — retails for £29.
Shop Rare Beauty products
Ready to shop? Us too.
Here are our highlights from the new collection.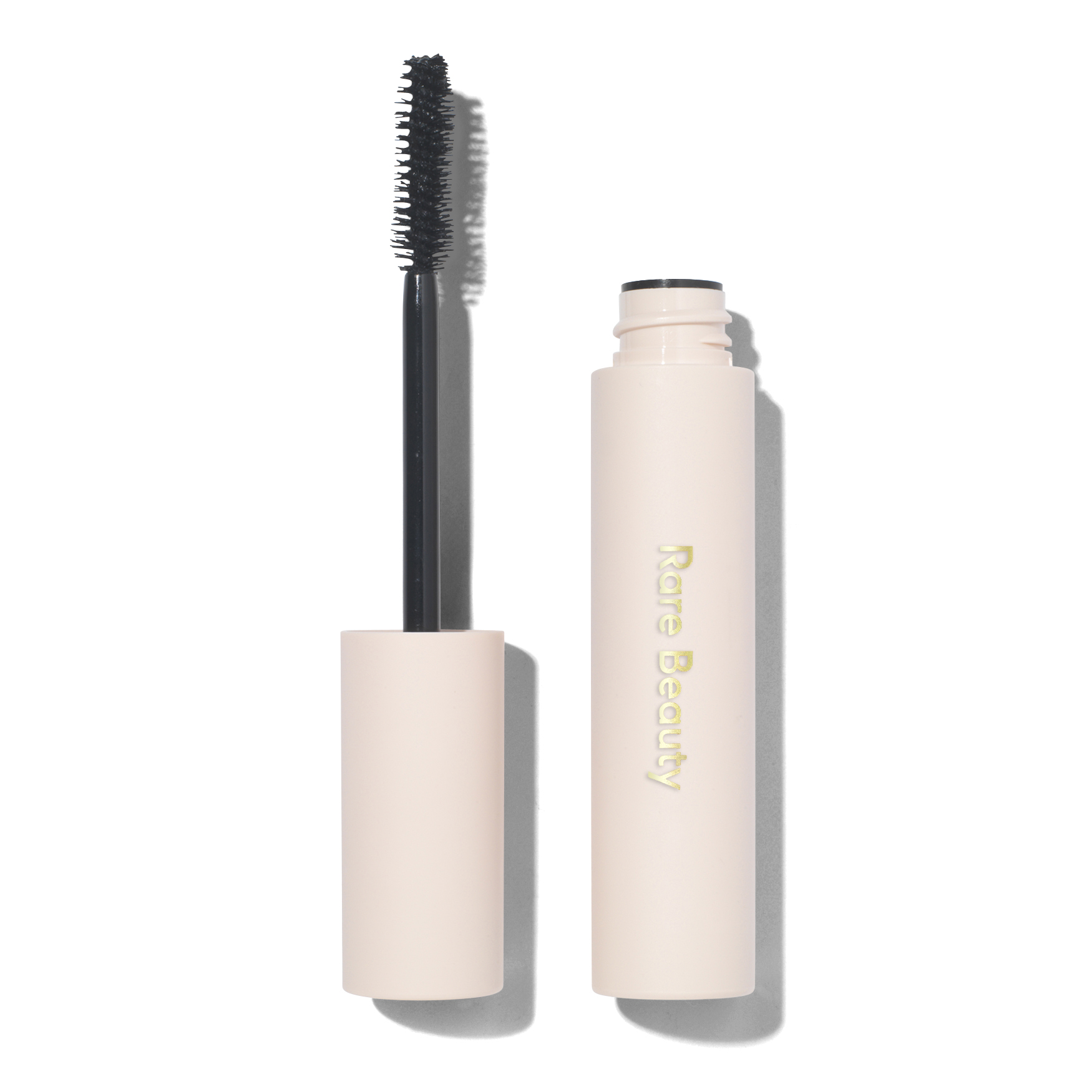 Perfect Strokes Universal Volumizing Mascara, from £10 – buy now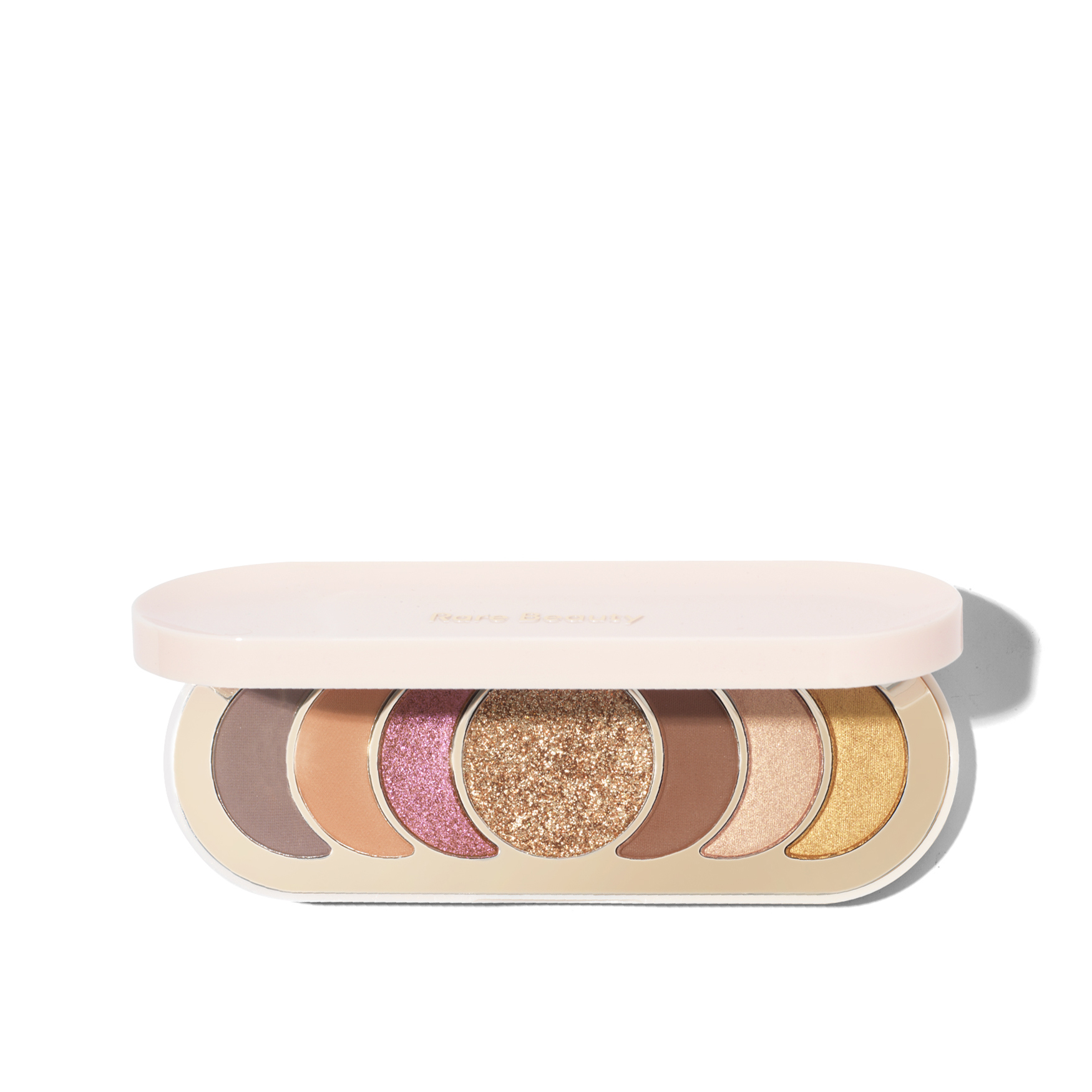 Discovery Eyeshadow Palette, £28 – buy now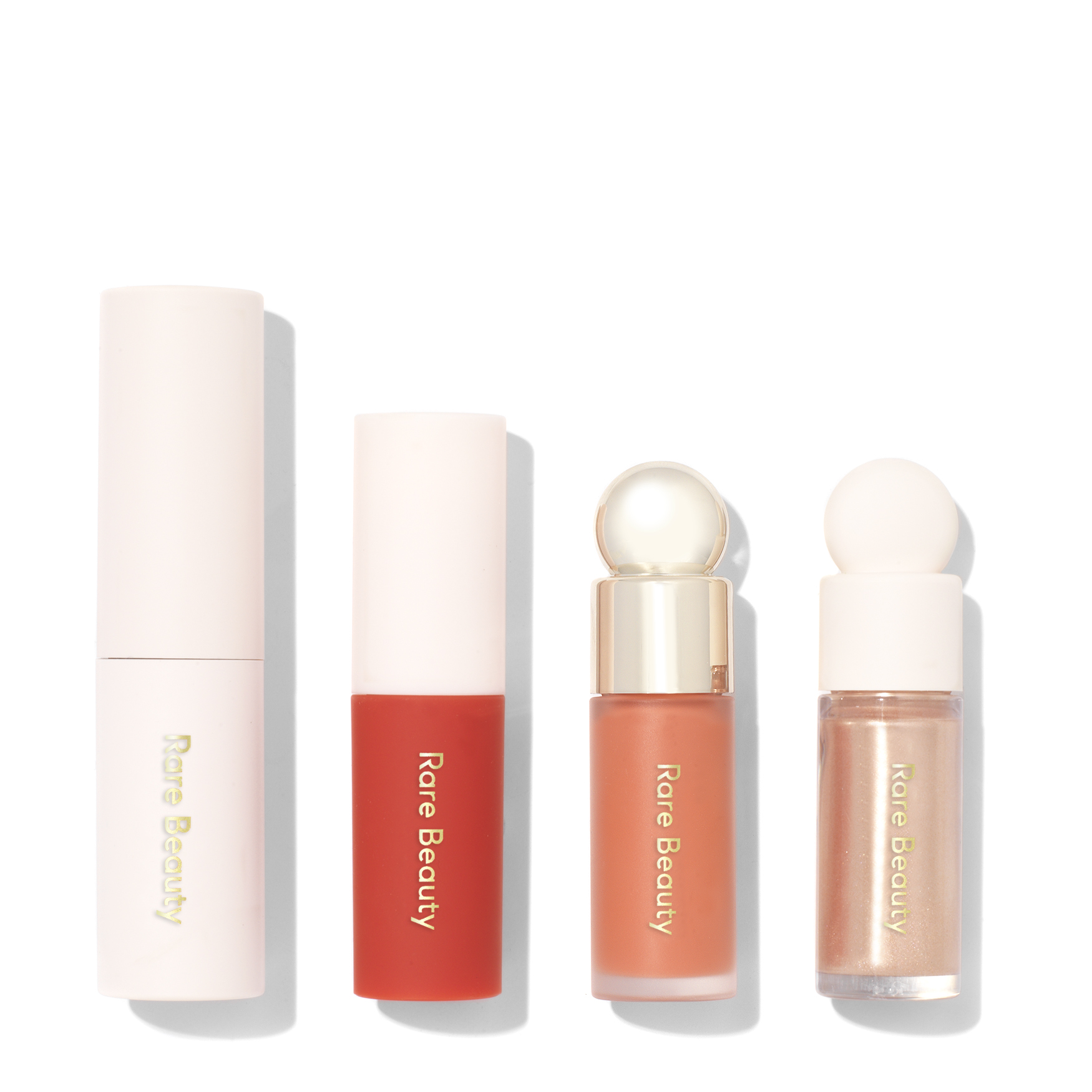 Selena's Faves 4 Piece Mini Set, £29, Rare Beauty – buy now
Always an Optimist 4-in-1 Mist, £23 – buy now
Stay Vulnerable Melting Blush in Nearly Apricot, £18 – buy now
Stay Vulnerable Glossy Lip Balm in Nearly Neutral, £16 – buy now
Soft Pinch Liquid Blush in Grace, £19 – buy now
Perfect Strokers Matte Liquid Liner, £17 – buy now