Last Updated on August 22, 2022
Dr. Martens are some of the most durable (not to mention stylish) shoes you can buy – but how do you clean them?
But despite being so hardwearing, it can be tricky to know how to keep them looking sharp. At nearly £200 a pair, you'll want to look after them.
READ MORE: How to get fake tan out of clothes
Whether they're real leather or vegan DMs, there's always a way to give them a polish so they're as good as new again.
Here, we break it down and offer advice on how to care for your DMs.
How do you clean Dr. Martens?
All DMs might need a polish from every now and then. It's simple to clean them by using shoe polish, which the brand sell direct here and in a variety of colours depending on the shade of your boots.
This solid paste formula restores colour, nourishes leather, keeps it soft and supple and provides protection against rain and stains.
All you need to do is apply a coating, wipe off the excess and buff with a brush to leave your DMs gleaming.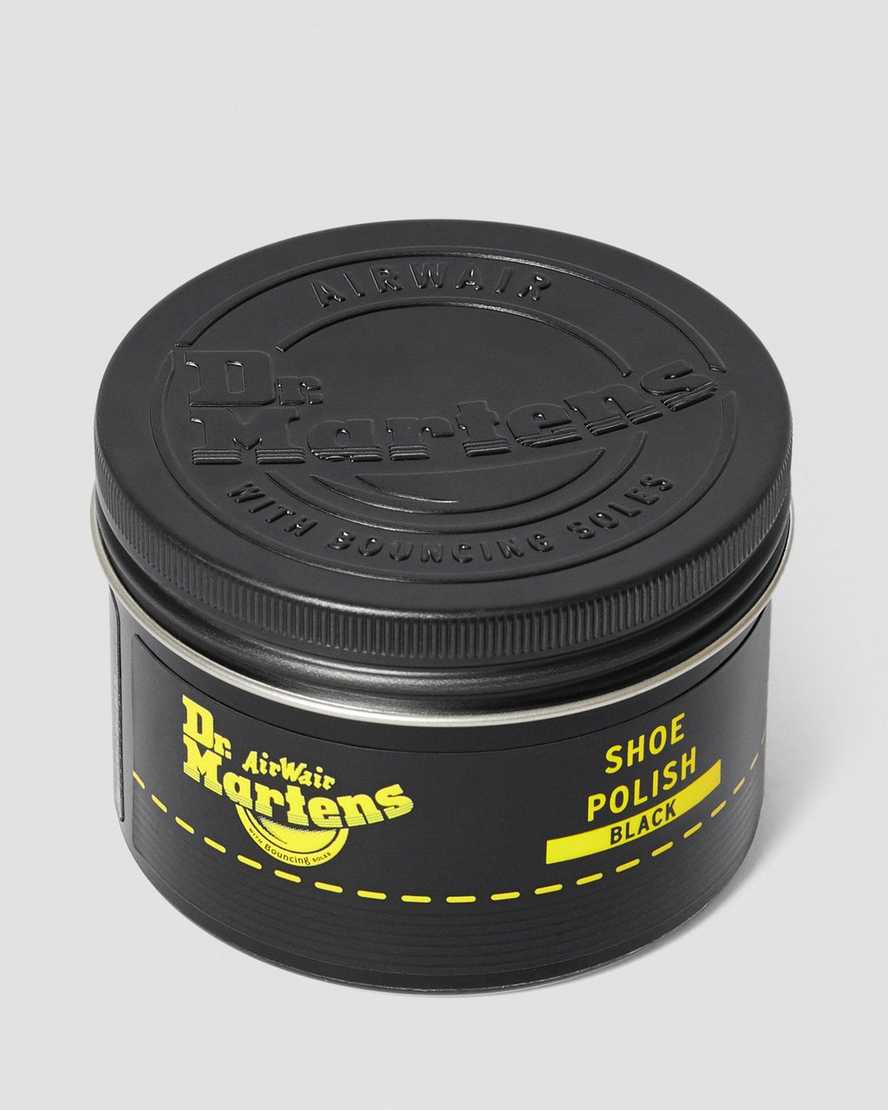 Shoe Polish, £5 for 100ml, Dr Martens – buy now
There's a variety of balms available to clean your shoes. If you're looking for another option, we recommend eco-friendly Liquiproof LABS Cleaning Kit.
For patent DMs, follow the same steps but avoid using the wax. All you need is a wet cloth and some liquid soap, which should easily remove dirt.
You can also treat your DMs by using their Wonder Balsam, which leaves them 'supple, strong and smooth'. This product also softens up your boots, which is helpful when trying to break them in.
To use the Balsam, follow these easy steps:
Clear a space and put paper down to avoid getting the area dirty. Find two cloths, a small bowl of water and your Wonder Balsam.
Wet one of your cloths and wipe down your boots, removing your shoelaces and giving them a clean separately. Dry your boots with the other cloth.
Using the sponge that comes with the Wonder Balsam, scoop out a generous amount of wax. Apply all over your boots, focusing on creases, the tongue of the boot and the inside leather. Make sure your boots are evenly coated and leave them to dry for 10 minutes.
DM explain that this product will give 'distressed leathers with a dry, matte finish a different waxed, sheen finish' – so be careful if you don't want to change the look of your shoes.
How do you care for Dr. Martens?
It's a good idea to regularly spray your DMs with a protective spray to keep them looking sharp.
Dr Martens offer their own protection spray, which protects against dirt, rain, UV rays and stains. It can be used on any of your shoes, provided they're leather, suede, nubuck, nylon or canvas.
Make sure you use it on your DMs regularly for long-lasting protection.
How do you stop Dr. Martens from hurting?
DMs are notoriously painful to break in – but it's worth it in the end.
There are plenty of tricks to break them in gently, such as wearing them around the house for short periods of time before wearing them out and wearing two pairs of socks during the first few wears.
Dr. Martens also sell specific socks to wear with your boots. They're thick to make wearing them as pain-free as possible.
Why do my Dr. Martens hurt?
It's possible your DMs may be too small if they're too painful.
If they feel tight on the toe, swap them for a larger pair. If they're just rubbing on your ankle or feet however, it's just a matter of breaking them in.
What size Dr. Martens should I get?
DMs generally come up true to size, but it's best to try before you buy to get an optimum fit.
They should feel comfortable to wear. If your DMs are too tight, you'll be able to feel the edge of the shoe with your toes. If they're tight anywhere else, this should ease with wear as leather stretches over time.
Buy now
Dr. Martens 2976 Quad Fur Lined Boots, £199, Schuh – buy now
Dr. Martens Pascal 8 Eye Boots, £159, Schuh – buy now
Dr. Martens 1461 Derbys, from £99, Amazon – buy now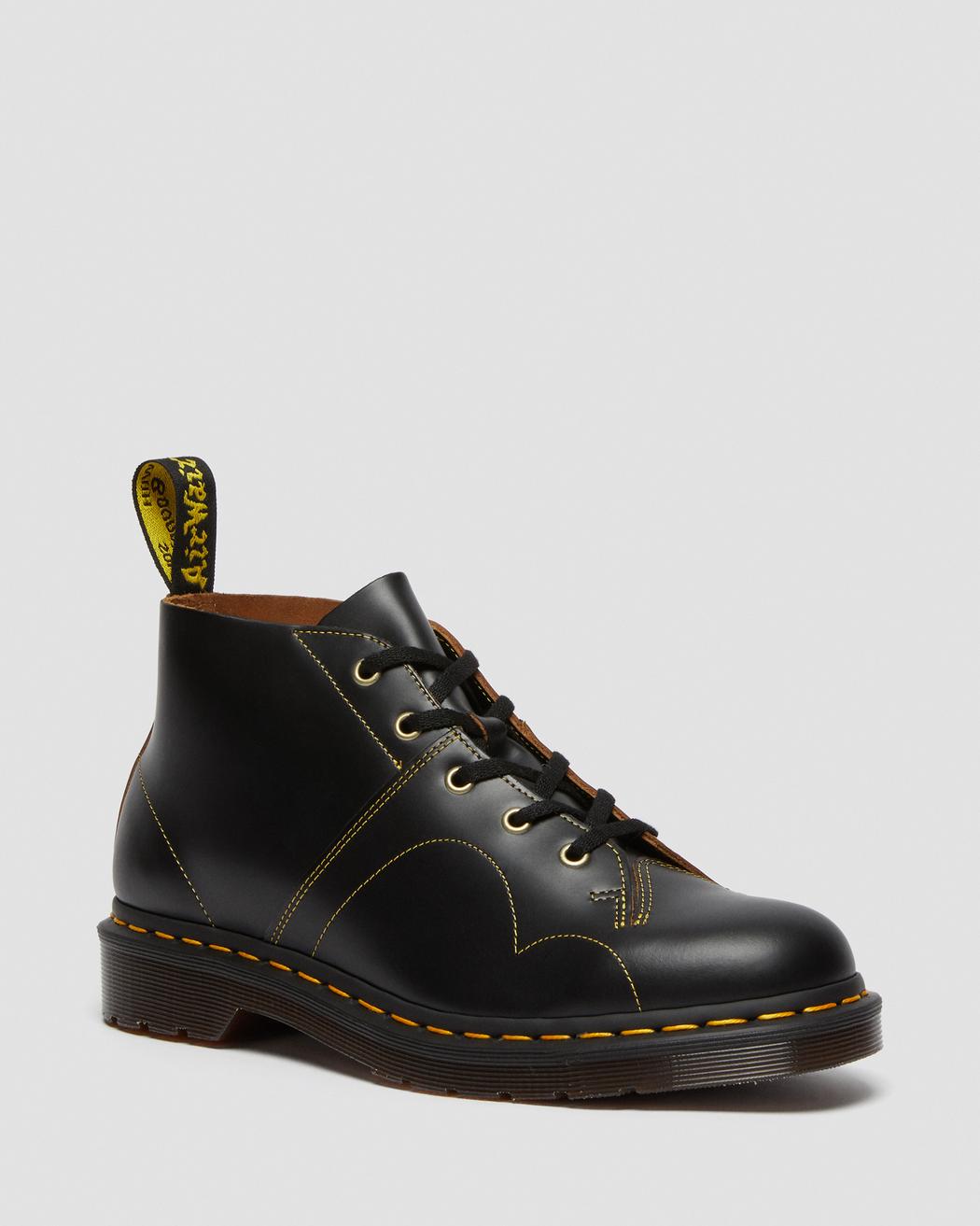 Dr. Martens Church Leather Monkey Boots, £149, Dr. Martens – buy now