Last Updated on November 30, 2021
I've been struggling with a bloated tummy for as long as I can remember, but since being diagnosed with Ulcerative Proctitis this year, it's become much more troublesome than ever before – so how do you dress when you're tummy's swollen?
For those like me who suffer with an Inflammatory Bowl Disease (IBD), Irritable Bowel Syndrome (IBS) or even just menstrual bloating, it can feel impossible to dress confidently and comfortably when the dreaded bloat hits.
READ MORE: 4 Telltale Signs You're Wearing the Wrong Bra Size
Tight dresses are a definitely no no, jeans feel restrictive and trousers with rigid waistbands can sometimes even feel painful.
As someone who loves fashion, I'm not willing to compromise looking good so I can feel good. It's not too much to ask to achieve both, it just takes a little trial and error.
It depends on your body shape of course, but I'm sharing what I love to wear when I'm suffering. I hope these will offer you some inspiration and feel more comfortable too.
Wear Next may receive a small commission if you click a link from one of our articles onto a retail website and make a purchase.
Tent dresses
Perhaps my favourite item of choice, tent dresses are perfect for my bloat days.
I know they're not for everyone, but as someone who's small chested, these are ideal for me.
While tight-fitting dresses make me feel the need to hold my tummy in all day, tent dresses allow me to breathe and feel confident at the same time.
Printed Cotton Poplin Dress, £245, Ganni at Coggles – buy now
Gathered Dress, £79, COS – buy now
Baggy jumpers
I still love to wear tighter-fitting dresses, skirts and trousers, so I throw on a baggy jumper over the top to cover up my bloat.
I'm not saying you have to cover it up if you don't want to, but it makes me feel much more comfortable that way.
I often buy them in bigger sizes to make sure I get that oversized fit and wearing them in bright colours ensures I still feel like me.
1970 Mohair Jumper, £350, Bella Freud – buy now
Jacquard-knit jumper, £24.99, H&M – buy now
Super slouchy jeans
One of the best things I've done is buy a pair of baggy jeans in a size too big.
They're probably the comfiest item I own, and I love that they look casual too.
This only really works with slouchy jeans, so I wouldn't recommend buying skinny jeans in a bigger size.
90s Baggy Jeans, £22.99, Pull&Bear – buy now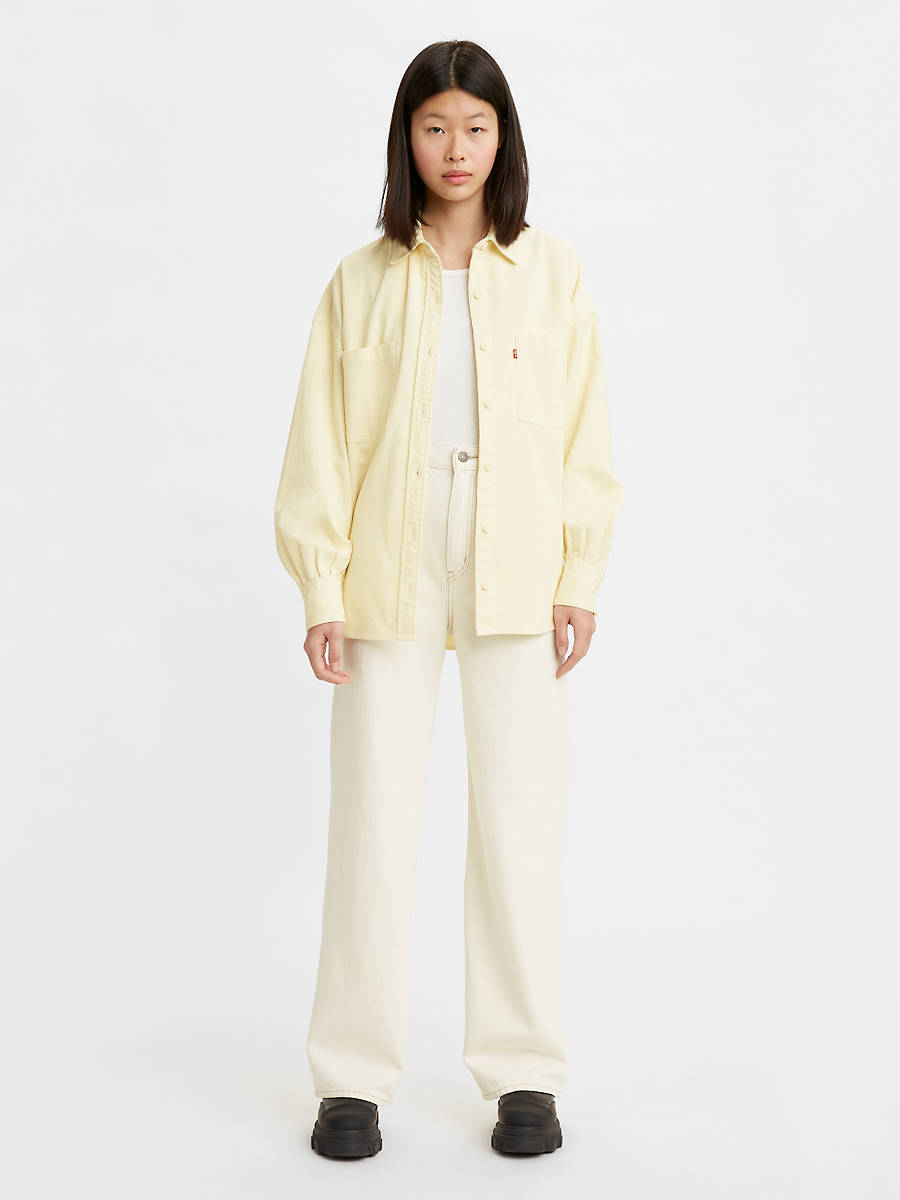 High Loose Jeans, £120, Levi – buy now
READ MORE: The Fashion Influencers With Disabilities Offering Outfit Inspo Everyone Can Enjoy
Oversized shirts
Another great piece that I always wear is this oversized shirt. It covers up my bloat and is über-comfy too.
Plus, no one can tell if you've undone your jeans!
Oversized cotton shirt, £29.99, H&M – buy now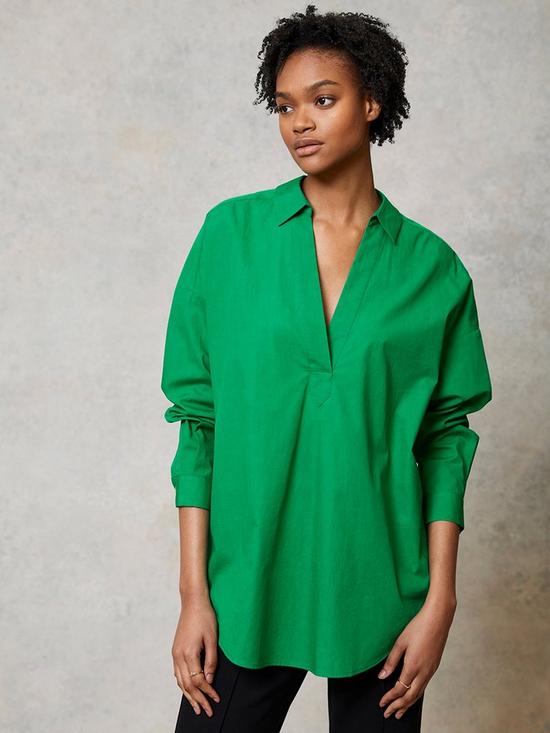 Cotton Throw On Shirt, £69, Mint Velvet at Very – buy now