Last Updated on October 24, 2022
There are no two ways about it. In my eyes, Halloween decorations can be pretty tacky.
All that bright orange and plastic, which, let's be honest, isn't going to put a spell on anyone.
READ MORE:  H&M Home Has Nailed Every Single Interiors Trend For 2023 – These Are the Pieces You Need to See
So what to do when you want to throw a bit of a Monster Mash? Is there a way of getting into the spirit (lol) of Halloween without all the tat? 
Halloween isn't ~exactly~ my idea of fun; I like to spend my evenings sans-fake blood, dressed in my own clothes, without begging for sweets.
However if you do want to get involved in the spooky antics, but you want it to be..tasteful, then I've conjured up a few tips (with the help of my black cat and magic wand) to keep it just so. 
Wear Next may receive a small commission if you click a link from one of our articles onto a retail website and make a purchase.
READ MORE: 11 Stylish Portable Heaters That Keep Your Home Warm (And Look Good Too)
If in doubt, take it vintage
Lots of vintage items lend themselves well to the spooky season. Brooms, candelabras, even old black and white photographs can add a bit of a chill in the air and a tingle down your spine.
You also get some bonus points for upcycling and doing your bit to look after this realm. 
Light it up
If you want to keep it simple then candles are an excellent way to add mystery and they look really chic.
Of course, candles can be used all year round so there isn't any waste.
For an extra gothic look, these red and black candles from H&M are somewhat fabulous, however, I'd avoid mixing the two colours together, unless you want to give off 'Dennis the Menace'.
Real candles are beautiful but LED are a bit safer and will also do the trick (or treat). 
2-pack LED tealights, £2.99, H&M Home – buy now
Large pillar candle, £3.99, H&M Home – buy now
2-pack tapered candles, £1.99, H&M Home – buy now
2-pack LED dinner candles, £9.99, H&M Home – buy now
Modern day witchy 
I've recently got in touch with my own witchy side *dusts off shoulder* (by this I mean I bought my first deck of tarot cards and I've been manifesting like nobody's business), so this theme really speaks to me: think burning incense, velvet tablecloths and a crystal centrepiece.
If you want to go all out, why not use some black wine glasses and add some skull figures – they'll really put a spell on your house guests.  
Spooky Skull Pillar Candle Holder, £12.99, The Range – buy now
Champagne coupe, £7.99, H&M Home – buy now
Classic
This is my favourite Halloween theme, simply because it's the least spooky – fill your home with heart-warming, cosy and seasonal decorations like mixed squash and mini pumpkins from the farmers market, or autumnal wreaths and garlands in burnt oranges, greens and browns.
Bunting can be draped over fireplaces and the lovely thing is, it should last all autumn long.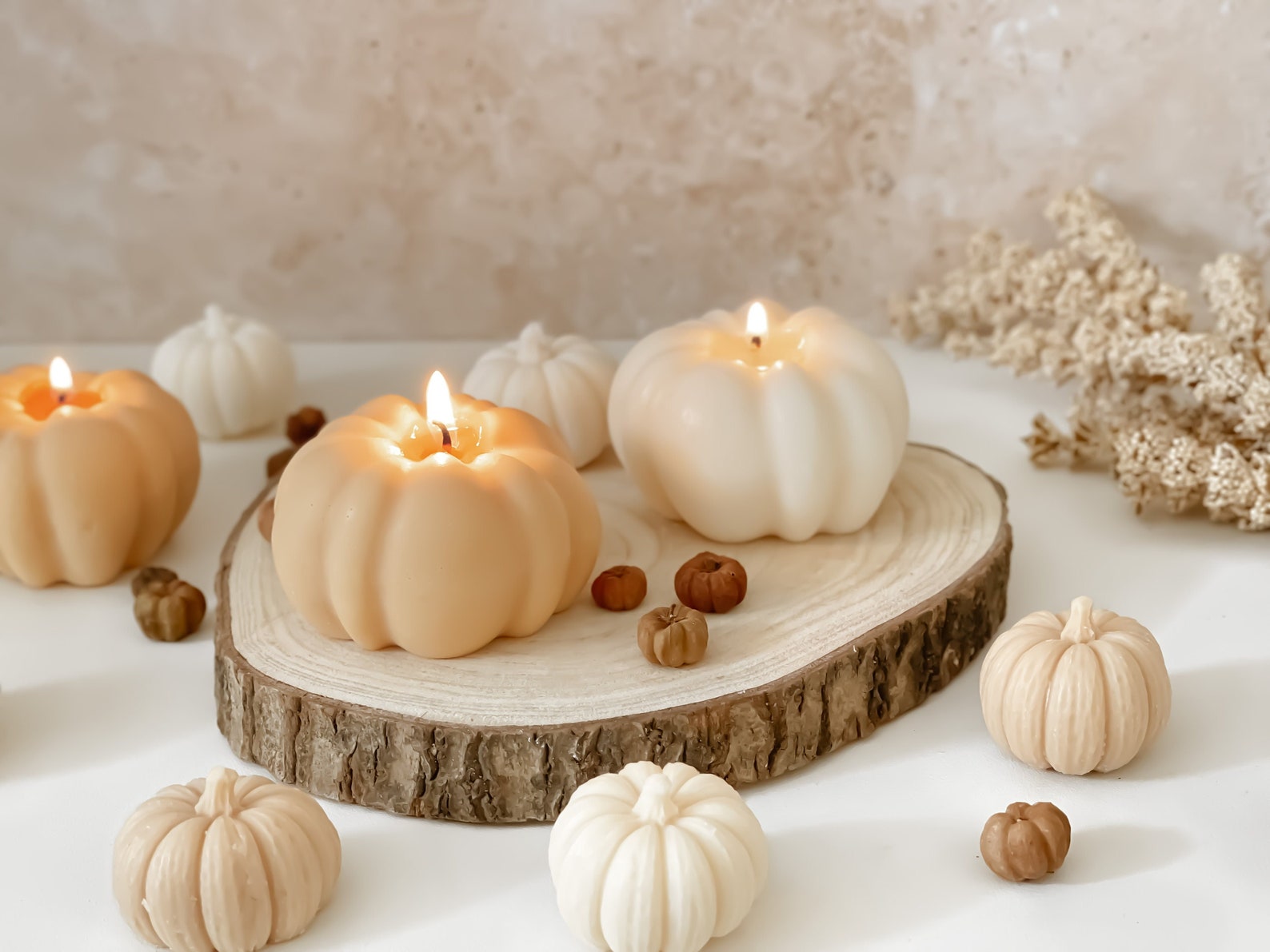 Pumpkin Candles, from £5.25, Etsy – buy now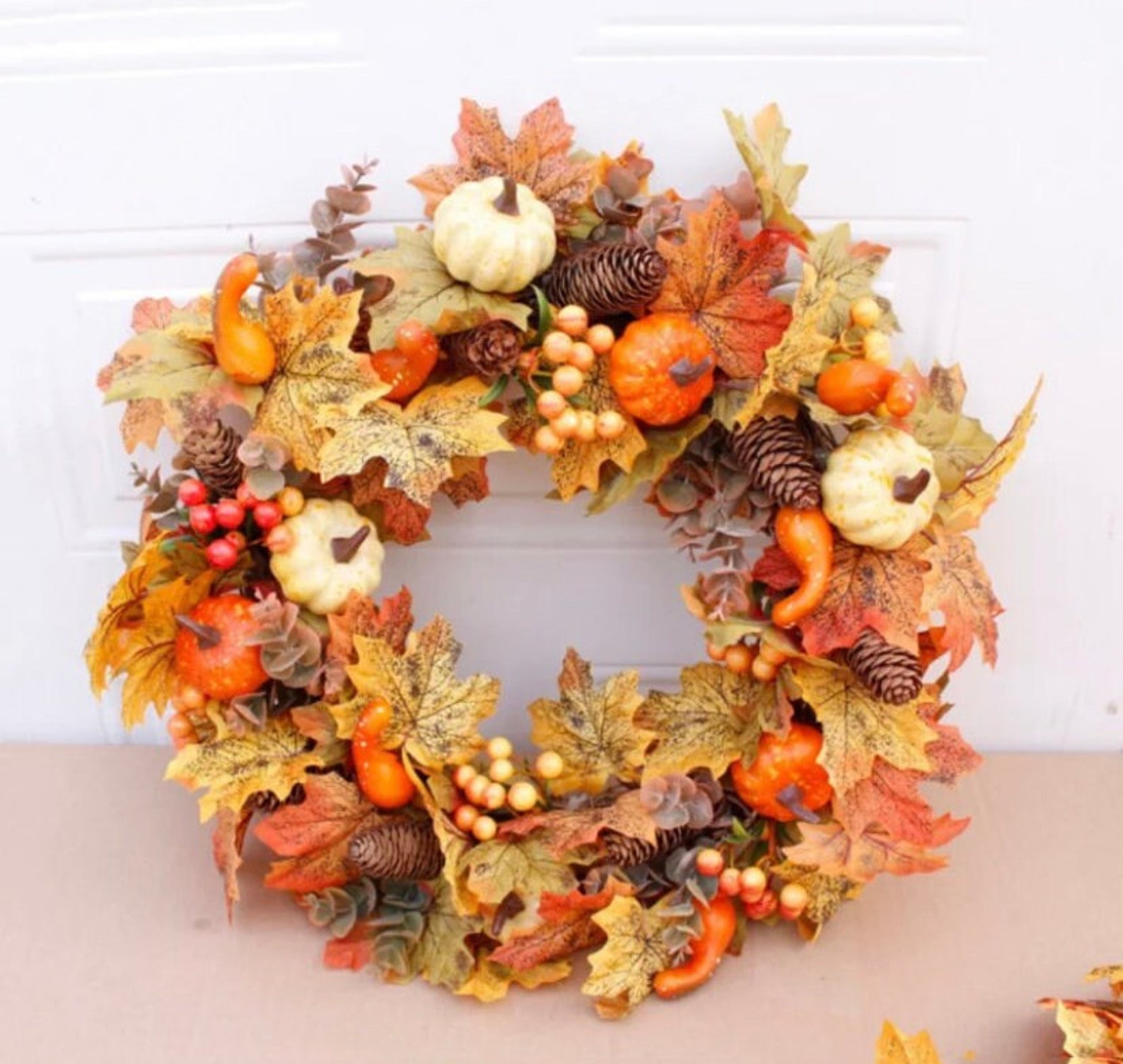 Autumn wreath, £24.79, Etsy – buy now
Halloween Drop Garland, £7.99, The Range – buy now

Cutesy 
George Home Mini Halloween Velvet Pumpkin, £2, ASDA – buy now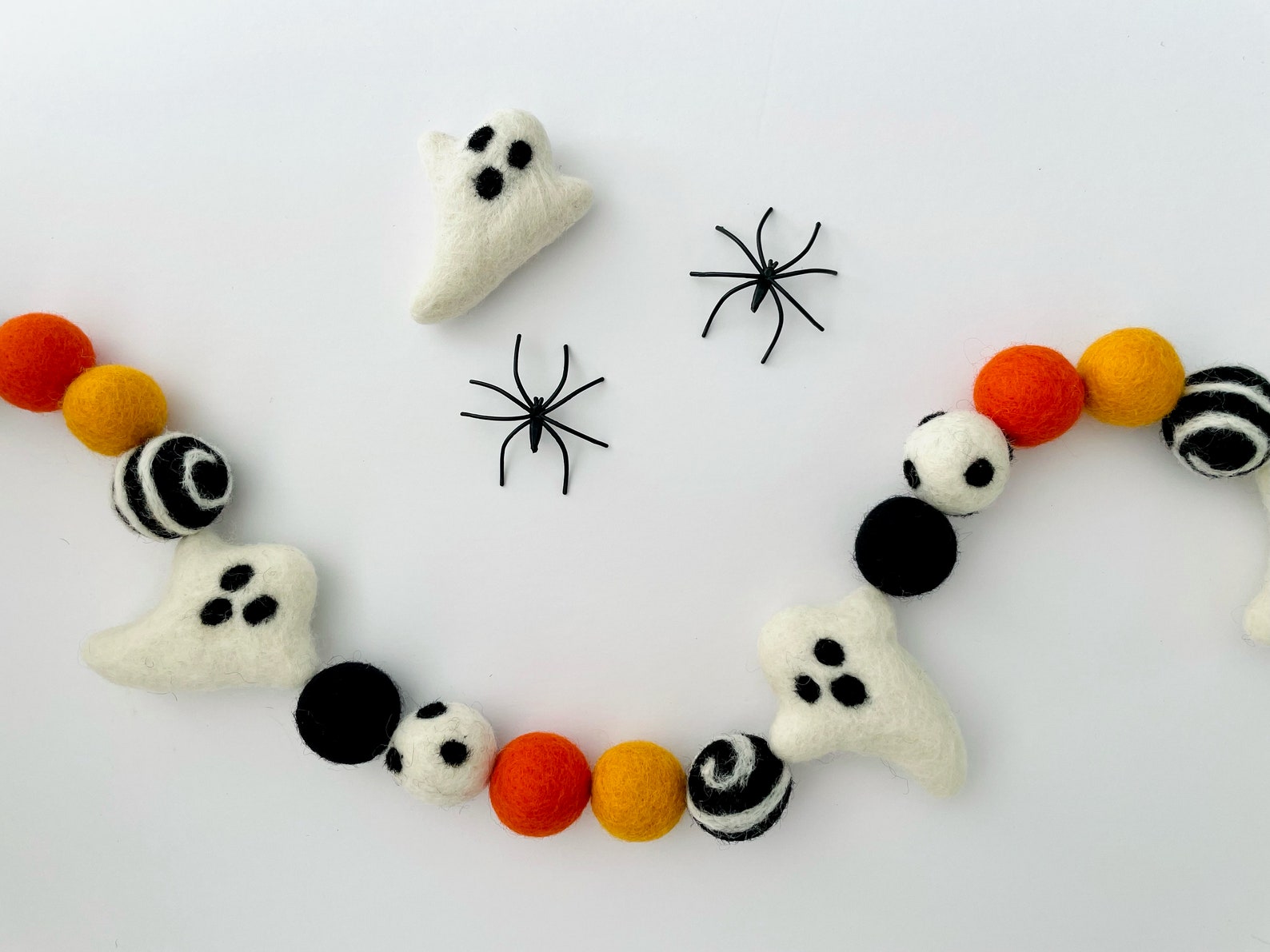 Halloween Felt Ball Ghost Garland, £16.20, Etsy – buy now
This one is for all my scaredy cats, i.e. me.
Pastel painted pumpkins and bunting with cute handcrafted ghosts will give your Halloween party a more playful theme and less bump in the night. 
You could get your sewing kit out but if you're not very crafty then there are some gorgeous options on places like Etsy.
Just look out for anything soft and cute, more awww than ahhh! You get me?