Last Updated on March 22, 2022
Spring has sprung and now I'm officially thinking about floral dresses, chunky sandals and basket bags, but it's also the perfect time to shop the pieces leftover from winter.
The sales have started, with brands like Mango, Arket and COS discounting their best pieces from the season past.
READ MORE: Spring is Finally Here – These Dresses Will Freshen Up Your Wardrobe Instantly
We don't condone spending for the sake of it, but if you're looking to purchase high quality pieces for a more affordable price, the sales are a way to do just that.
From chunky knits to pastel puffer jackets, I just know these pieces will stand the test of time and be just as wearable next year as they have been this winter.
I've already spent a pretty penny at H&M filling the holes in my capsule wardrobe (new activewear anyone?), but I wanted to share the love so I pulled together some of the best bargains I could find to suit everyone's budget and style.
We regularly update this article all year round. Bookmark this page and come back soon for more sales and bargains.
For fashion advice and general chit-chat, join our Facebook group What To Wear Next or follow us on Instagram
Wear Next may receive a small commission if you click a link from one of our articles onto a retail website and make a purchase.
Arket
Linen Drawstring Shorts, now £27 – buy now
Quilted Tote Bag, now £55 – buy now
Knitted Alpaca Vest, now £33 – buy now
Fitted Cashmere Hood, now £41 – buy now
COS
Puffer Jacket, now £90 – buy now
Mohair Cardigan, now £62.50 – buy now
Checked Wool Vest, now £39.50 – buy now
Farfetch
Chloé Wavy Woven Leather Mules, now £375 – buy now
Reformation Peyton Snakeskin Print Jeans, now £114 – buy now
UGG Fuzz Sugar Crossover-Strap Slide sandals, now £73 – buy now
READ MORE: Your 2022 Wardrobe Needs This Top
Inès Bressand Straw Shoulder Bag, now £179 – buy now
Zara
Faux Leather Straight Fit Trousers, now £17.99 – buy now

High Neck Knit Sweater, now £15.99 – buy now
Flat Loafers, now £22.99 – buy now
Weekday
Burr Bucket Hat, now £7 – buy now
Stella Printed Tank Top, now £4 – buy now
Paloma Knitted Top, now £8 – buy now
H&M
Imitation leather jacket, now £24 – buy now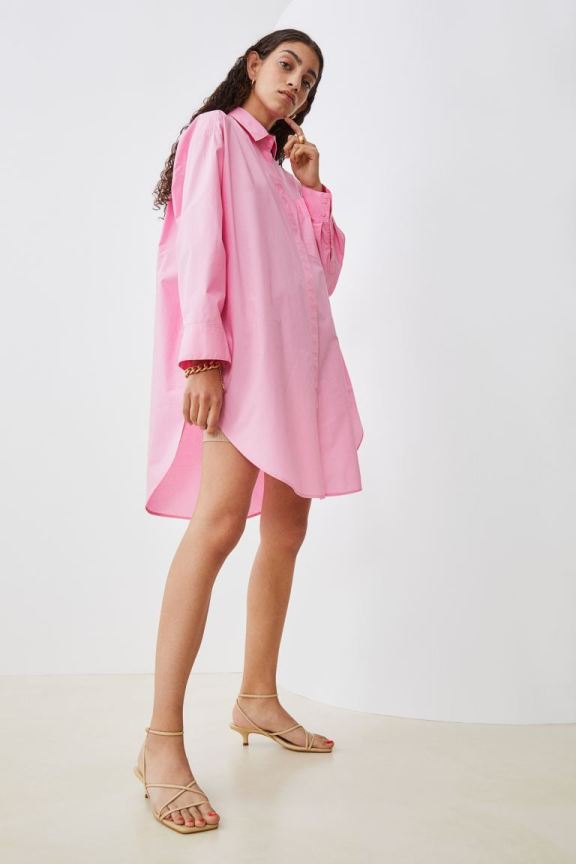 Long cotton shirt, now £10 – buy now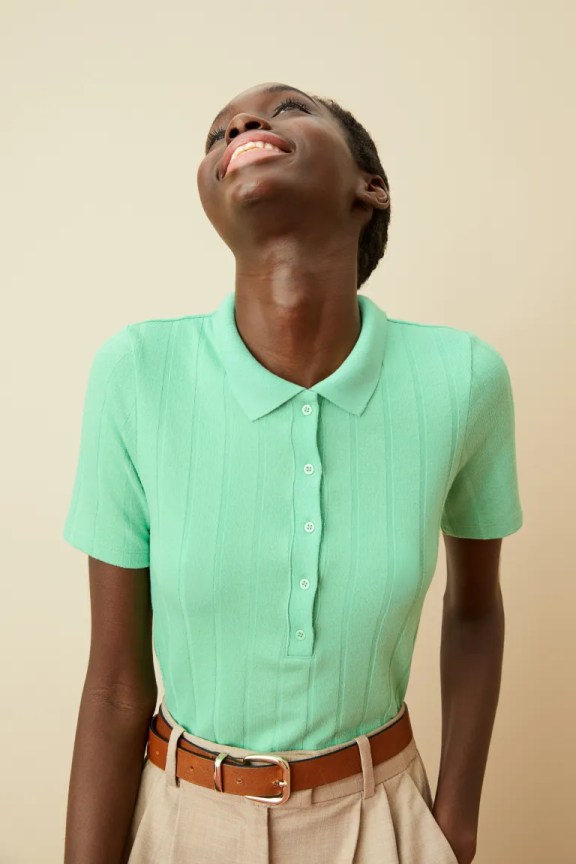 Rib-knit top, now £7 – buy now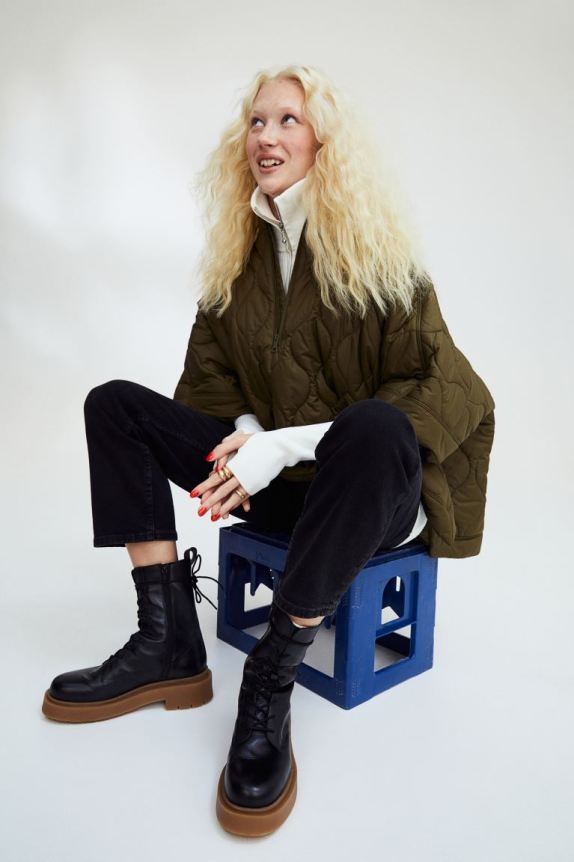 Chunky leather boots, now £60 – buy now
READ MORE: The Best of the H&M Sale: I Looked Through 1,000 Items – These Are By Far the Best
& Other Stories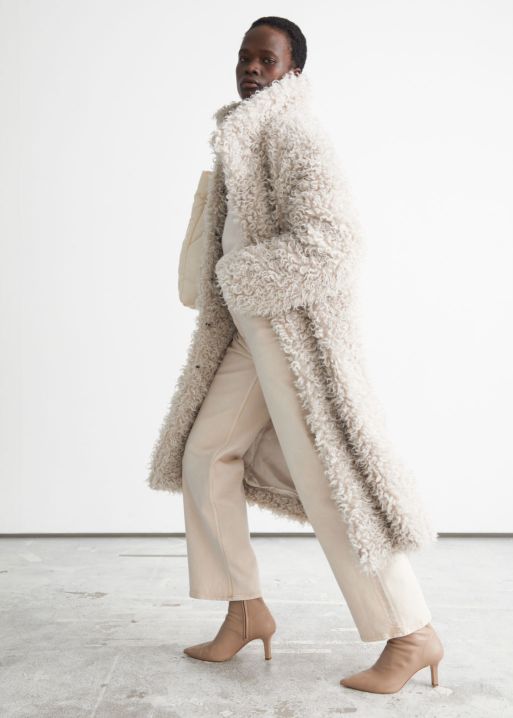 Faux Shearling Coat, now £123 – buy now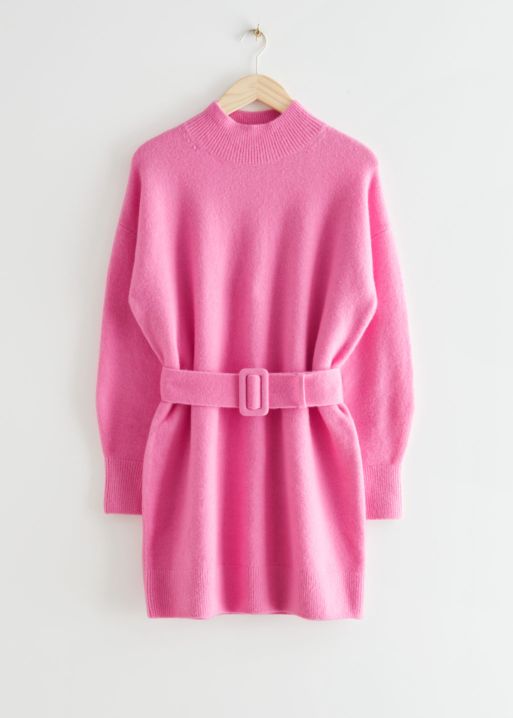 Belted Mini Knit Dress, now £28 – buy now
Oversized Knit Jumper, now £95 – buy now
Mango
Oversize Faux-fur Coat, now £49.99 – buy now
Cowboy Leather Boots, now £79.99 – buy now
Perkins Neck Long-Sleeved T-Shirt, now £12.99 – buy now
KITRI
Kai Pink Quarter Zip Jumper, now £75 – buy now
Estella Pink PJ Top, now £60 – buy now
Apollo Pink PJ Feather Trousers, now £95 – buy now
Monki
Print straight-leg trousers, now £15 – buy now
Oversized puffer jacket with hood, now £35 – buy now
Yoko corduroy trousers, now £20 – buy now
Miista
Finola Black Embossed Boots, now £264 – buy now
Crimson Beige Loafers, now £162 – buy now
Yana Brown Boots, now £198 – buy now