Last Updated on December 13, 2021
Boden has become the first major retailer to remove sequins from its line of partywear.
The British brand, loved by Kate Middleton, told The Sunday Times that the move had been made in order to 'keep our oceans happy' as sequins and glitter notoriously find their way into our oceans during the manufacturing and laundering processes.
READ MORE: Is Boden ethical and sustainable?
Instead it will find other ways to add some 'pizzazz' to its party pieces, such as embroidery, 'decadent' fabrics and glittering yarns.
It's anticipated that the change made by Boden will lead to other high street names to follow suit as consumers continue to demand change from the fashion industry.
Sequins are made from petroleum-based plastics that contain toxic chemicals, including those that are carcinogens and hormone disruptors.
According to Fashion Round Table, 33% of the material is wasted in the production process.
The garments they are routinely used for are party pieces, worn for a few hours during Christmas party season and then gathering dust in our closets.
In stark comparison to how long we actually wear those sequin pieces for, they can take thousands of years to decompose and release thousands of microplastics when washed.
Sian Sutherland, A Plastic Planet co-founder, commented on Boden's decision to ditch the toxic glitters, "It's good to see Boden ditching sequins, but let's not forget this is just the glittery tip of the fashion industry's plastic iceberg. The real problem lurks beneath as 70 percent of all our clothing is actually made from plastic.  
READ MORE: All the Fashion Brands That Have Been Linked to Amazon Deforestation and What You Can Do About it
"Washing our clothes sheds millions of tiny synthetic and toxic microfibres, polluting our waterways and oceans, leaking into our soil. Polyester fleece sheds even as we wear it, filling the air with tiny plastic nano-fibres. Yes, we are breathing in our clothes.
"Unless the fashion industry takes a serious look at the huge amounts of fossil-fuel based plastic it uses in its garments it is never going to have a positive impact on the planet. Tackling sequins alone is not enough.
"The industry drastically needs to curb its addition to plastic and give shoppers clothing they can wear plastic-free and guilt-free. Fast fashion could not exist without fossil fuels and it is about to get worse as big oil focus on plastic in all forms as their Plan B."  
READ MORE: The Vintage & Pre-loved Edit: Our Top Picks of Retro Fashion in Stores This Month
Shop Boden partywear
For fashion advice and chit-chat, join our Facebook group What To Wear Next or follow us on Instagram. 
Wear Next may receive a small commission if you click a link from one of our articles onto a retail website and make a purchase.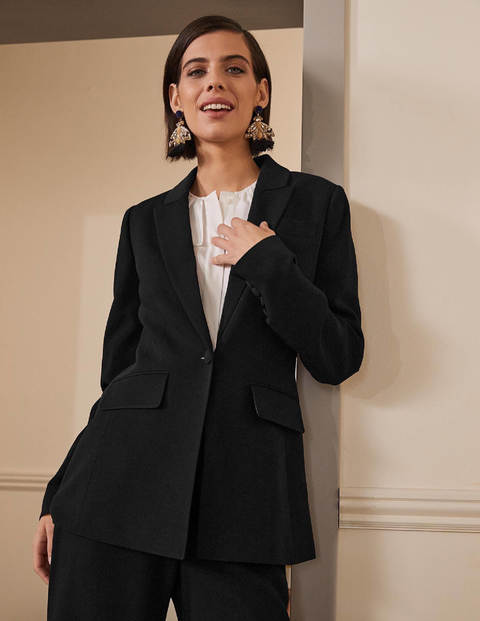 Fitted Tuxedo Suit Jacket, £190 – buy now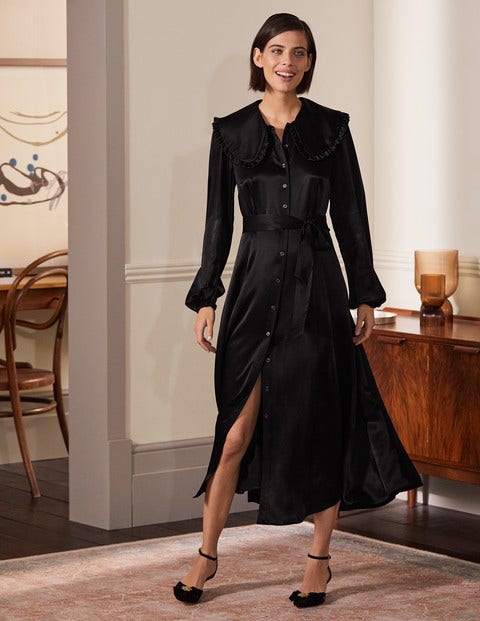 Collar Shirt Dress, £130 – buy now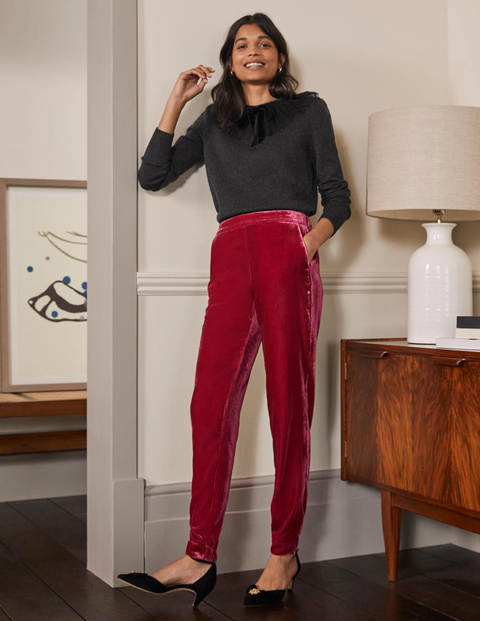 Velvet Trousers, £90 – buy now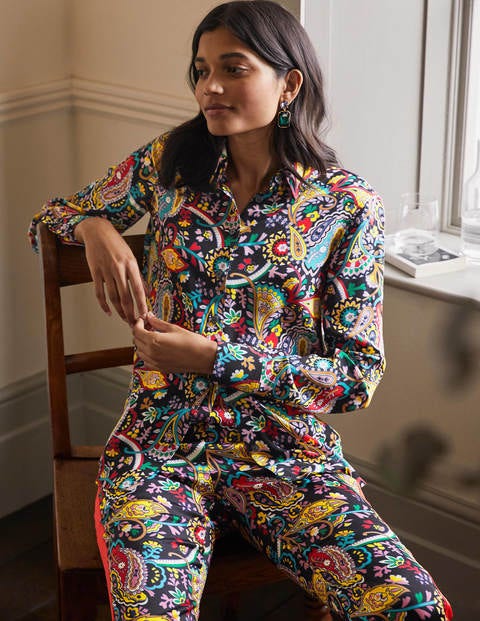 Silk Shirt, £130 – buy now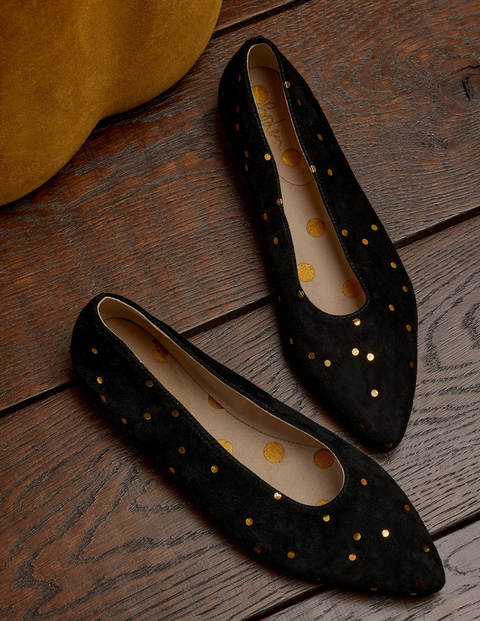 Catriona Ballerinas, £90 – buy now