Last Updated on November 16, 2023
PSA: Cloud Nine's Black Friday sale has come early and right now, you can save £50 off their Original Straightening Iron. If you don't know much about Cloud Nine, allow me to introduce you. The brand was founded in 2009 by Robert Powls, a former hairdresser who co-founded GHD. But unlike GHDs, Cloud Nine's hair styling tools promise benefits to your hair's health just by using them.
That's because their tongs have Sericite in the ceramic coating, which works to seal the hair cuticle and leave it feeling soft, shiny and hydrated. This explains their slightly higher price point when compared to GHDs, but right now they're £50 off. Problem solved!
In fact, not only is the Original Iron on sale, but also the Wide Iron, Touch Iron, the 2-in-1 Contouring Iron Pro, as well as the brand's hairdryers. You can also save up to £120 on their styling sets, which will get you a set of hair straighteners and a hairdryer, and you can make the most of the free shipping on orders over £60 too.
These offers are only on for a limited time only, so make the most of it while you still can. The official Black Friday is on November 24th this year, but all offers will draw to a close at the end of Cyber Monday, which is on November 27th. For more incredible offers, check out our round-up of the best early Black Friday and Cyber Monday deals on right now.
Wear Next may receive a small commission if you click a link from one of our articles onto a retail website and make a purchase.
The Original Iron, now £149, Cloud Nine
The Original Iron, now £149, Cloud Nine
The Touch Iron, now £139, Cloud Nine
The Touch Iron, now £139, Cloud Nine
The Wide Iron, now £159, Cloud Nine
The Wide Iron, now £159, Cloud Nine – buy now
The Luxury Midnight Collection Wide Iron & Airshot Styling Set, now £308, Cloud Nine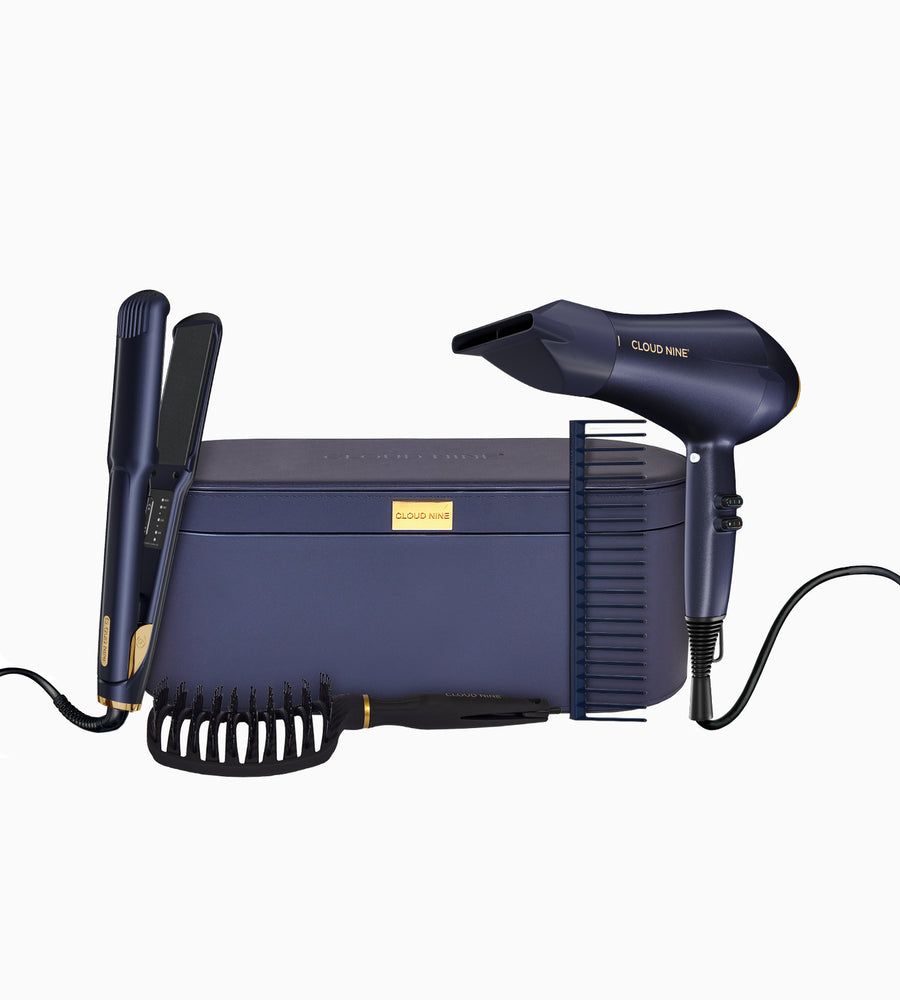 The Luxury Midnight Collection Wide Iron & Airshot Styling Set, now £308, Cloud Nine – buy now