Fashion equates to comfort in 2021 – so cosy up in your landscape knits, because they're one of this year's most wearable items.
The cottagecore-inspired trend of having beautiful summery scenes literally woven into your jumpers couldn't be more 2021 if it tried. As we're all holed up in our houses absolutely longing for a holiday, it makes perfect sense!
Spring's new motif follows on from the cottagecore aesethic that dominated in 2020. Inspired by the idea of living in a twee cottage in the countryside, the Internet aesthetic embraces basically all things cute: baking cookies, picking flowers, garden reading and picnics.
READ MORE: 11 initial necklaces to add to your jewellery box
Fast forward to 2021, and cabincore is the trend's winter version. You can guess what it entails, but you can also read more about what it actually is here.
Now back to pretty landscapes. From Stella McCartney's colourful creation, to House of Sunny's infamous cardigan and even some vintage gems we've found on Etsy, we've searched low and high to find some of our favourite landscape knits.
They're just as cutesy as you'd imagine, but worn with off-white jeans and chunky boots will bring the knit up-to-date for 2021.
Buy now
Cardi, £92, House Of Sunny – buy now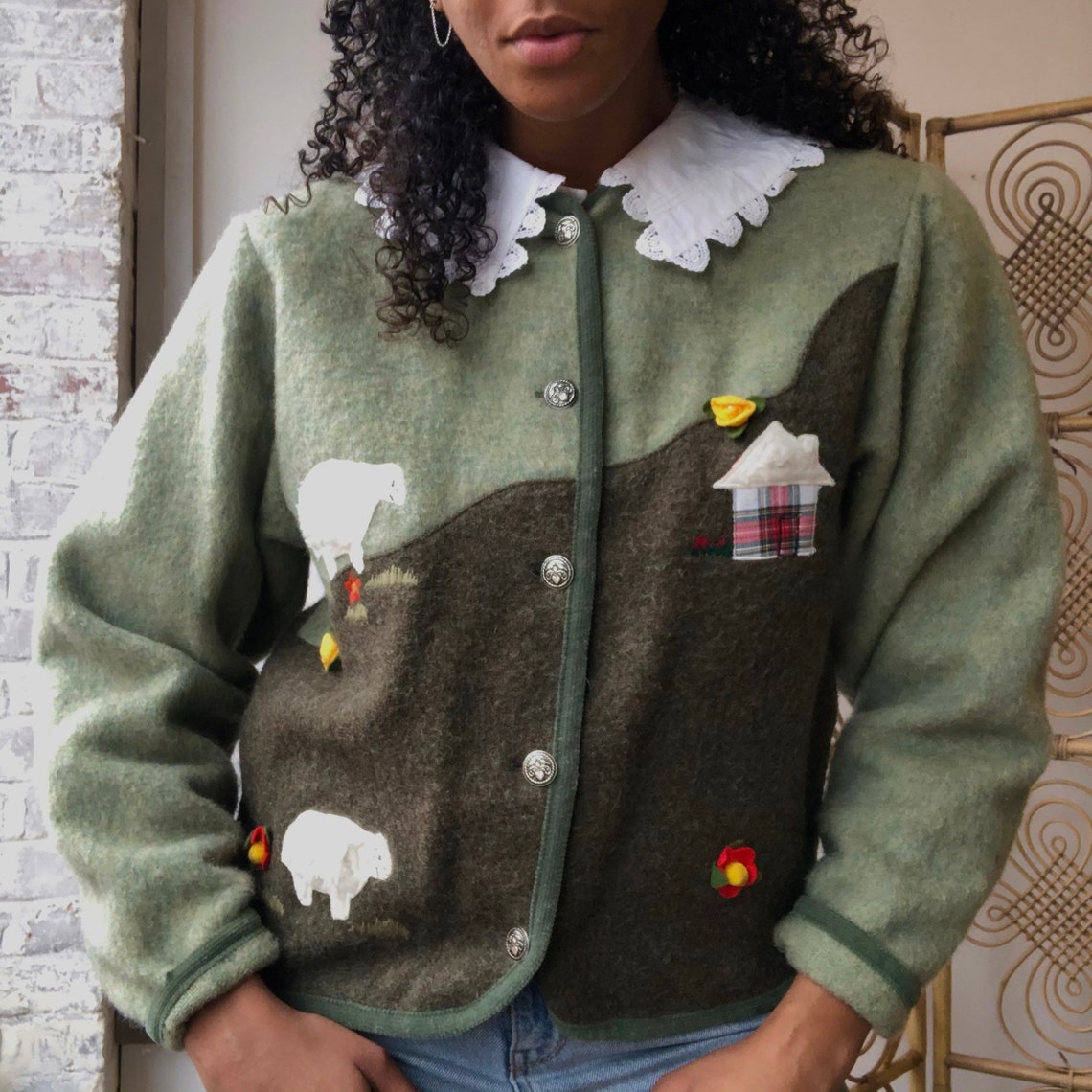 Cardigan, £50, DelveVintage at Etsy – buy now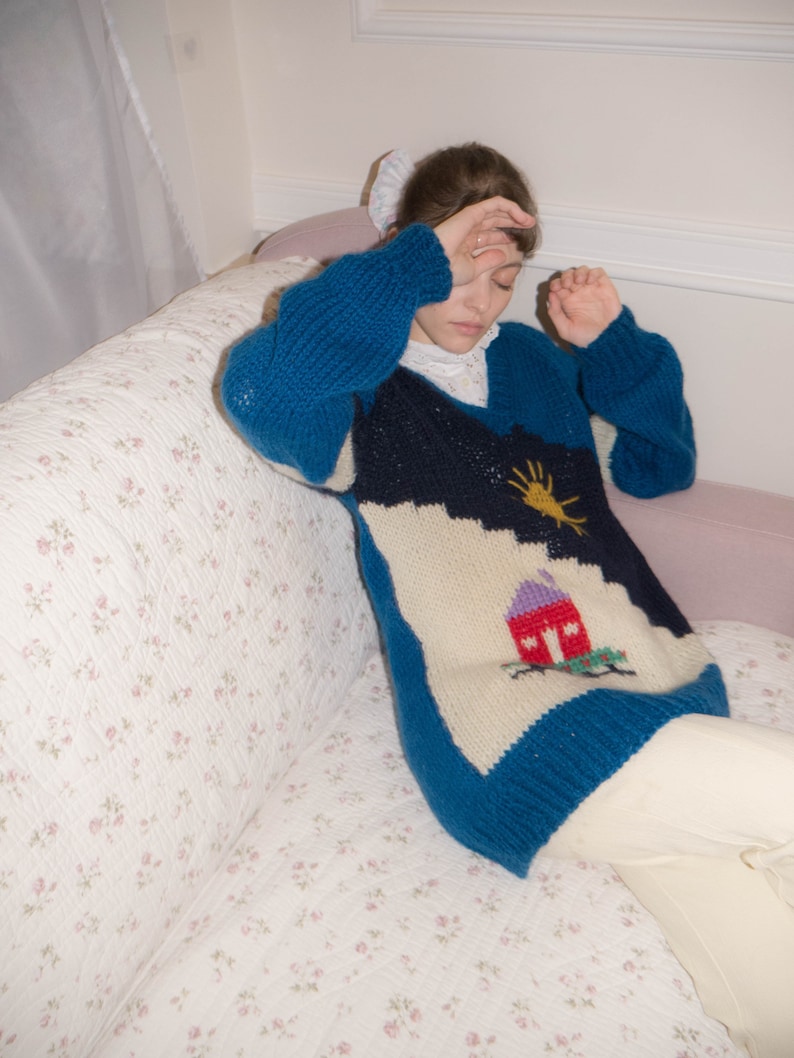 Jumper, £75, Dreamers Rebels at Etsy – buy now
READ MORE: The slouchy jeans we're obsessing over for 2021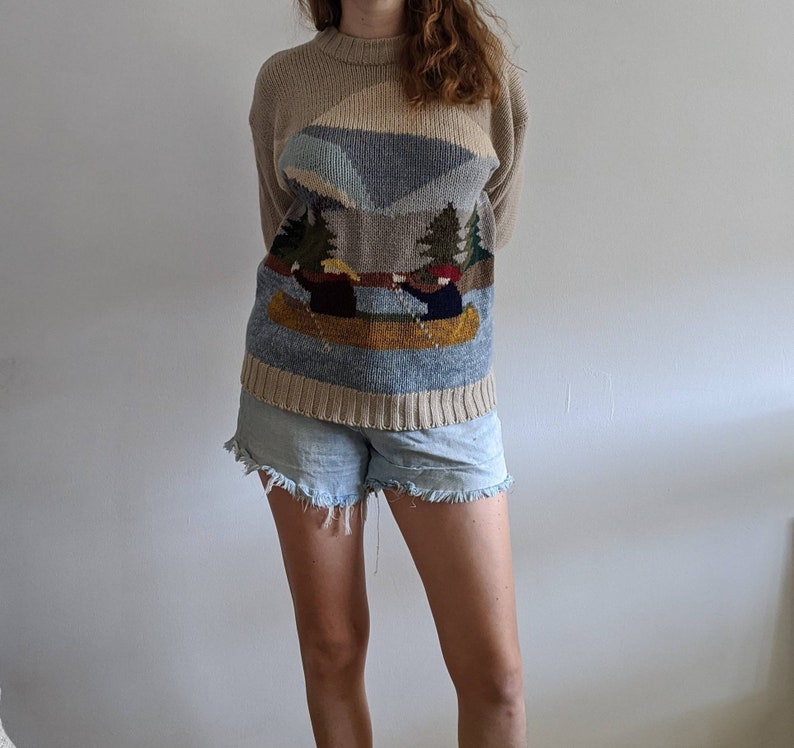 Jumper, £147, LazyGirlSunday at Etsy – buy now
Jumper, £925, Stella McCartney at Net-A-Porter – buy now
For fashion advice and general chit-chat, join our Facebook group What To Wear Next.
READ MORE: 11 initial necklaces to add to your jewellery box
READ MORE: 7 second skin tops to wear now
Wear Next may receive a small commission if you click a link from one of our articles onto a retail website and make a purchase.