Last Updated on February 16, 2023
Cat eye sunglasses have been around for decades, but are they in style in 2023?
The iconic frames were designed in the 1930s, but they became a bonafide trend in the 60s when Audrey Hepburn wore them in Breakfast at Tiffany's.
READ MORE: New Year, New Shades: The Biggest Sunglasses Trends of 2023
Today, the chic frames are one of the staple shapes that work to flatter different face shapes by emphasising the brow arches and drawing attention to the upper facial features.
Like most fashion trends, today's borrow ideas from past decades, whether it's the sienna shades of the 70s or tortoiseshell frames of 90s. We all love nostalgia, even if we never actually experienced it.
Cat eye sunglasses add a touch of sophistication and exude old Hollywood glamour, so it's no surprise that despite what trend forecasts say, fashion lovers are drawn to them.
But are cat-eye sunglasses in style or should you retire the frames and look for a new pair? Here's everything you need to know.
Wear Next may receive a small commission if you click a link from one of our articles onto a retail website and make a purchase.
Are cat eye sunglasses style in 2023?
Sunglasses trends for 2023 are all about bolder designer and statement shapes. It's also going on the nostalgic route, especially 60s and 70s-style sunglasses.
And cat eye sunglasses are part of that list, having proved to be a timeless accessory.
Modern cat eye sunglasses are available in such a wide variety today, from classic black to bold red. Some frames even have embellishments such as crystals or studs.
Which sunglasses will be popular in 2023?
For spring summer 2023, expect bold and playful large frames, tinted lenses, and a revival of 70s-style shades. And of course, we can't forget the persistent rise of Y2K fashion—specifically the futuristic shades and Matrix-inspired frames.
According to Pinterest, searches for "futuristic glasses" have increased by 70%, with many of the results being sleek and aerodynamic racer frames. This emerging trend has also been echoed by Glasses USA, who predicted that racer frames and futuristic-looking eyewear will be the top style of the year.
READ MORE: 16 Spring Summer 2023 Fashion Trends To Get To Know Now (and Where to Shop Them on the High Street)
Shop cat eye sunglasses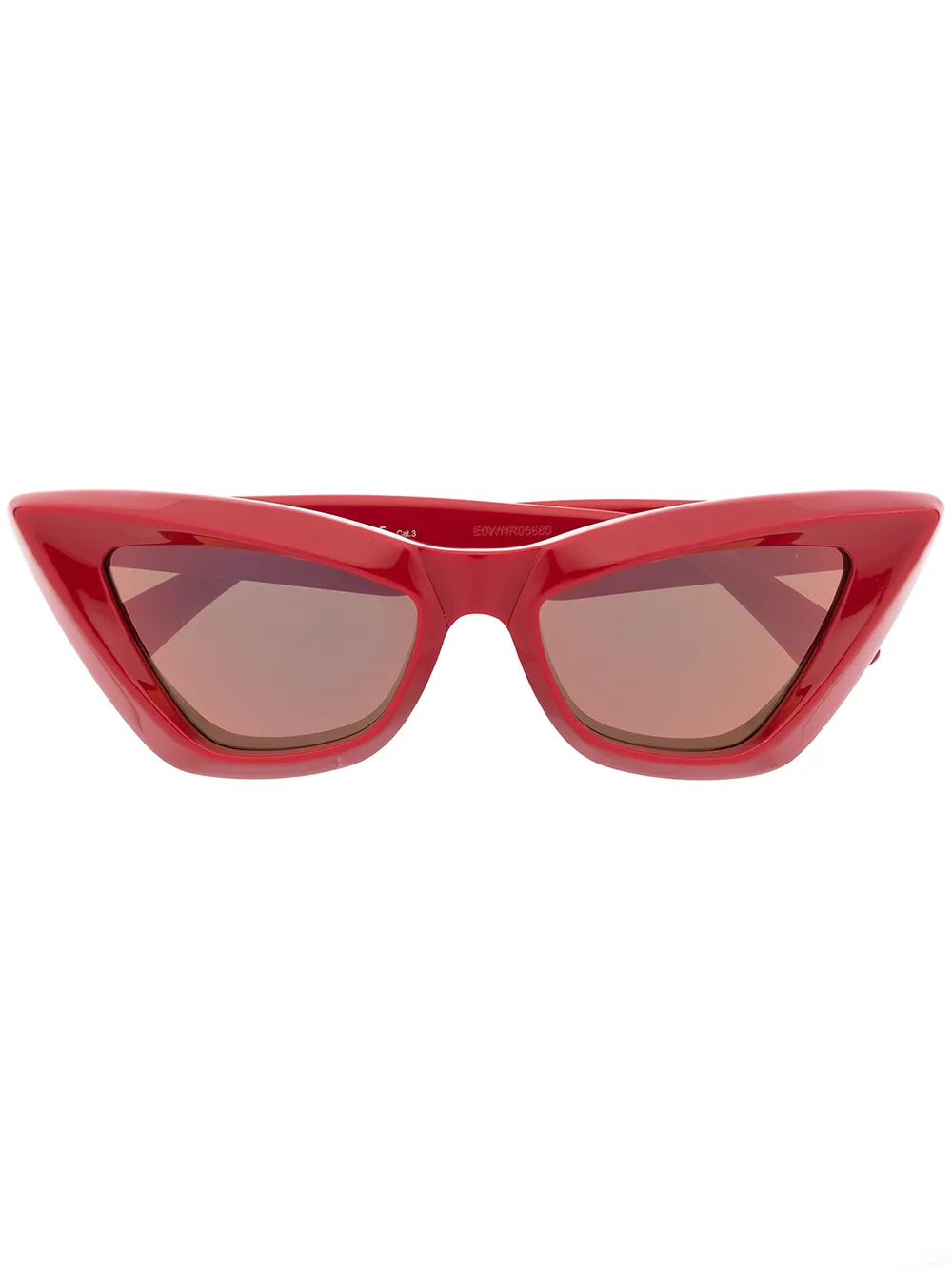 Cat-eye sunglasses, £443, Bottega Veneta – buy now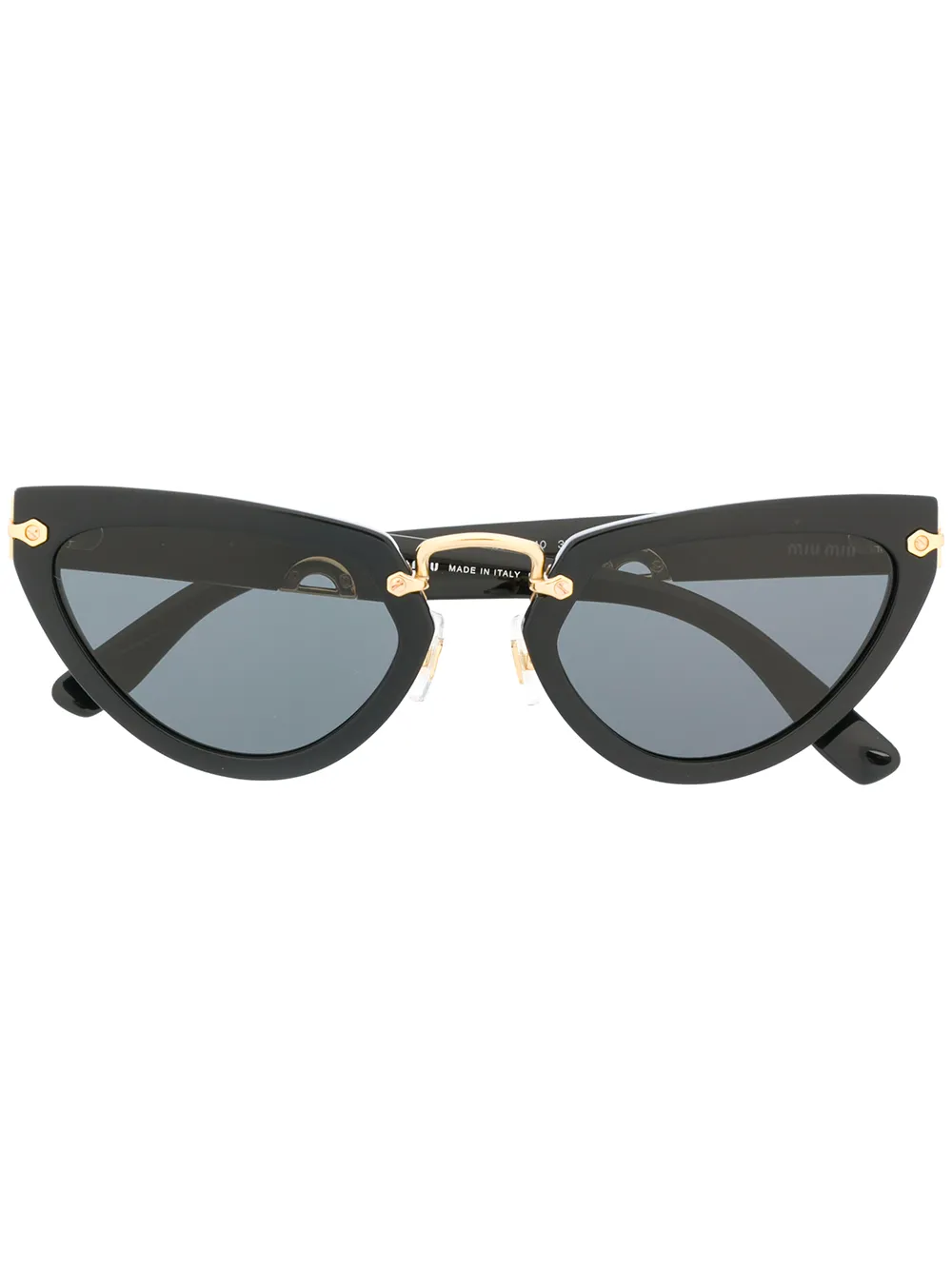 Cat-eye sunglasses, £244, Miu Miu – buy now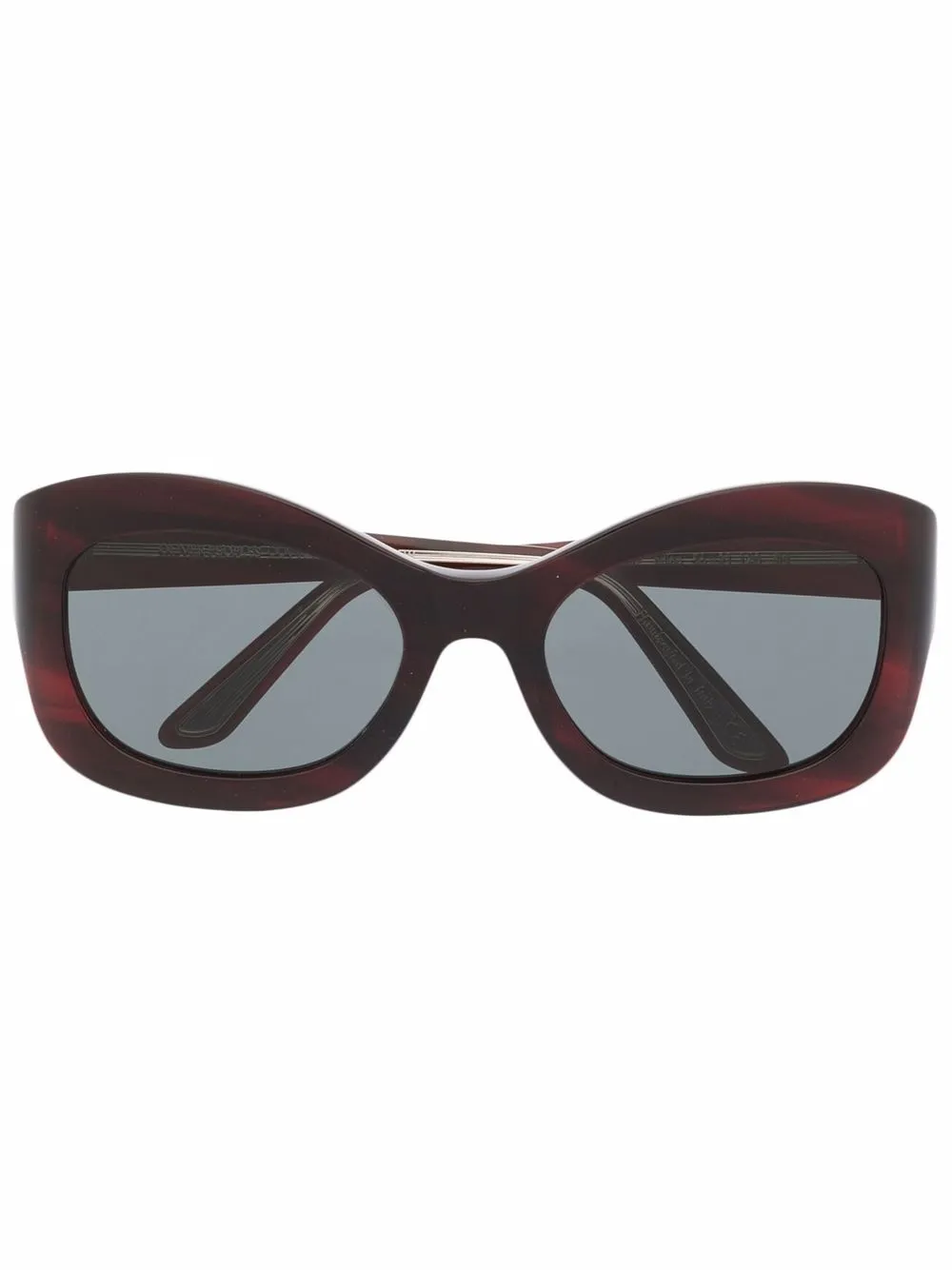 Edina cat-eye sunglasses, now £292, Oliver Peoples – buy now
Dora cat-eye sunglasses, £307, The Attico – buy now
Cat-eye acetate sunglasses, £170, Givenchy – buy now
B1U cat-eye gold-tone sunglasses, £340, Dior – buy now
Triomphe cat-eye acetate sunglasses, £370, Celine – buy now
Cat-eye acetate sunglasses, £320, Celine – buy now
Mountain High cat-eye acetate sunglasses, now £45, Le Specs – buy now
Bobby cat-eye acetate and gold-tone sunglasses, £320, Dior – buy now