Last Updated on March 26, 2023
Shopper bags or otherwise known as tote bags have been popular since last year. They are essential bags that every woman should have in her handbag collection.
These spacious and stylish bags have been a staple in the fashion world for decades, and for good reason.
READ MORE: 11 Beautiful Basket Bags Inspired by Loewe's Cult Raffia Tote
Whether you're going to work with your laptop and lunch, or shopping a big haul, shopper bags are the ideal choice to ensure that you have everything you need on hand.
But are functional and practical bags still considered trendy? I love a good shopper bag, because of how casual and effortless they are to style.
Scroll down to know if they're in style in 2023 or if you should shop for another bag this year.
Wear Next may receive a small commission if you click a link from one of our articles onto a retail website and make a purchase.
Are Shopper bags in style?
Yes, but they're not trending for their styles or designs. Many people are becoming more conscious of their impact on the environment and are looking for ways to reduce waste.
Shopper bags are an excellent alternative to disposable plastic bags and can be used again and again, making them a sustainable and eco-friendly choice.
Another advantage of tote bags or shopper bags is their durability. Unlike other types of bags that may wear out after a few uses, a well-made tote bag can last for years.
Many shopper bags are made from high-quality materials like leather or canvas, which are designed to withstand the wear and tear of daily use.
Whether you prefer a classic leather tote or a trendy canvas tote with bold graphics, there's a tote bag out there that's perfect for your personal style.
READ MORE: Tassel Bags Are Trending (But Not As You Know Them)
What bags are trending in 2023?
Despite the dramatic and daring silhouettes seen on the spring/summer 2023 runways, the handbag trends for the season are leaning towards practicality and utility.
These bags are crafted from durable materials that can endure various weather conditions and typically feature ample space, zippers, and pockets.
Totes were particularly prominent in several collections, including Sandy Liang, Coach, and Proenza Schouler.
Shop now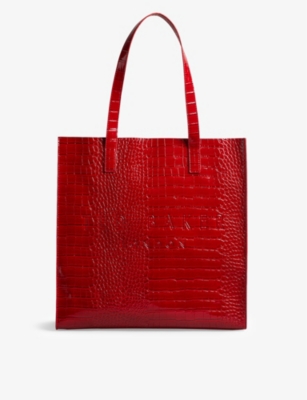 Croccon faux-leather shopper tote bag, £50, Ted Baker – buy now
No.131 mini canvas tote bag, £285, L/Uniform – buy now
Emma Webbing Black Tote Bag, £59.50, Oliver Bonas – buy now
Fly tote shopper bag, £418, Patrizia Pepe – buy now
Curved Leather Tote Bag, £180, COS – buy now
Bad Apple-print canvas tote bag, £90, JW Anderson – buy now
Leather shopper bag, £59.99, Mango – buy now
Gabby Navy Blue Tote Bag Medium, £49.50, Oliver Bonas – buy now
Large Topstitched Tote Bag, now £95, & Other Stories – buy now
Traversée flannel tote bag, £238, Rue Verneuil – buy now
Motif-front shopper, now £4.00, H&M – buy now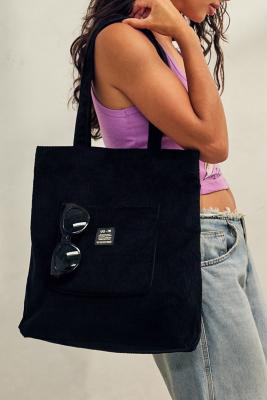 Corduroy Pocket Tote Bag, £20, Urban Outfitters – buy now
Motif-front shopper, now £5, H&M – buy now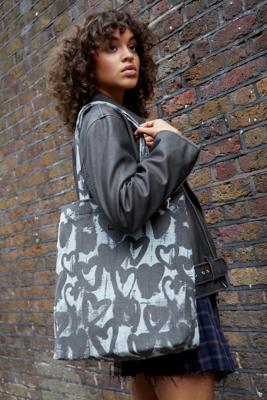 Heart Print Cord Tote Bag, £27, Urban Outfitters – buy now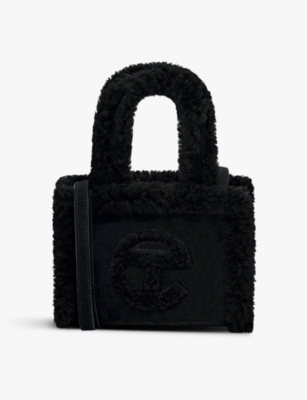 Small Suede Tote Bag, £150, UGG X Telfar – buy now