Last Updated on February 15, 2021
It was recently reported that skinny jeans are over.
According to Gen-Z TikTokers and models, the style of jean is outdated, unflattering and… well, past it.
Instead women are favouring comfy, slouchy and loose-fitting jeans over skin-tight denim, claiming skinnies represent the idea that thinness is attractive.
Market research company Edited report that there's been an increase in stock of wide leg styles by 108%, with straight leg jeans increasing by 55% and flares by 80%. While skinny jeans made up 48% of women's styles in 2018, they dropped to 38% in 2020.
So if skinny jeans are out, what jeans should you be looking for in 2021? Read on.
READ MORE: How to wash and care for your denim so it lasts forever
Are skinny jeans still in style in 2021?
Skinny jeans are seeing a decrease in popularity in 2021, with looser, slouchier styles being favoured as we value comfort during the pandemic.
While Wear Next offers advice on fashion trends, we also encourage our readers to embrace what suits their style and to wear what makes them feel confident and comfortable.
If skinnies make you feel like your best self, wear them!
Which jeans styles are on trend in 2021?
This year we're seeing a move towards slouchy, loose-fitting and baggy jeans, reminiscent of the 80s and 90s denim styles.
Mom jeans, slouchy jeans and straight-fitting jeans are this season's most popular styles, offering a relaxed, casual look.
What age should you stop wearing skinny jeans?
There's no age at which you should stop wearing any type of jean!
If skinny jeans offer comfort and confidence, we encourage you to wear them at any age.
READ MORE: How to wear mom jeans
Buy now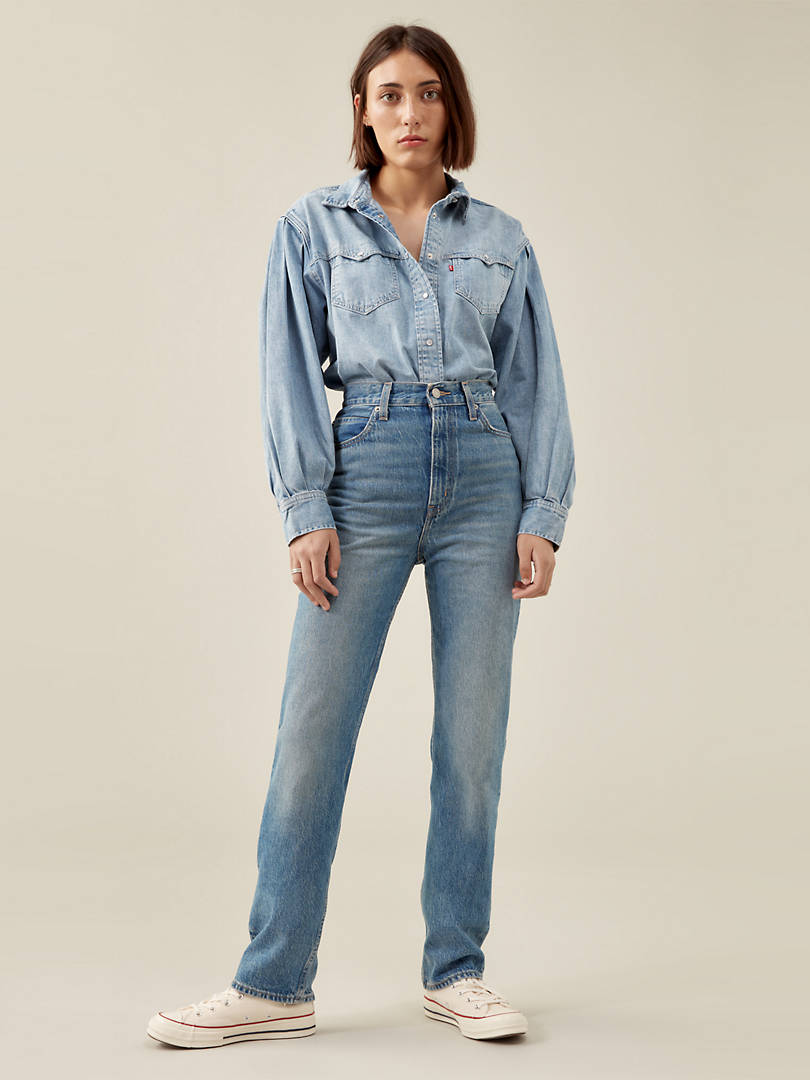 70's High Straight Jeans, £100, Levi's – buy now
Ace High Wide Jeans, £40, Weekday – buy now
Major Cut Cropped Jeans, £65, And Other Stories – buy now
Clean Eileen Light Stone, £135, Nudie Jeans – buy now
Straight Regular Jeans, £34.99, H&M – buy now
Barrel Leg Jeans, £69, Arket – buy now
READ MORE: Ditch harmful jeans with these stylish and sustainable denim brands
READ MORE: The best online vintage shops to snap up bargains
Wear Next may receive a small commission if you click a link from one of our articles onto a retail website and make a purchase.