Last Updated on April 6, 2023
You'd be hard pressed to find anyone who hasn't heard of Kurt Geiger. The British brand's killer shoes have been worn by a long list of A-list celebs, such as Chanel Iman, Emily Blunt, and Reese Witherspoon.
But it's not just the brand's footwear that stars love; Kurt Geiger's bags are proving to be über-popular too.
READ MORE: If You Haven't Heard of This Bag Brand, You're Seriously Missing a Trick
In 2017, Kurt Geiger's bags catapulted to cult status with the release of the Kensington – a long-strapped shoulder bag adorned with an iconic metallic Eagle head closure. With its quilted design, many liken it to Chanel's iconic bag, but much more affordable.
The rectangular bags come in a variety of sizes and colours, including the iconic rainbow design as worn by Izzy Manuel (above). The sustainable content creator bought hers secondhand, and you can find an abundance of these on reselling sites such as Vinted, eBay and Depop. If you're into dopamine dressing, this one's for you.
On top of the Kensington, KG has a selection of signature styles, including the Shoreditch and Drench bags. All of them include the brand's recognisable Eagle head, but they have small differences that make them unique.
Bursting with colour, the collection's palette ranges from the bold and bright colours such as fuchsia and lilac, to the more subtle and sophisticated, such as sage and sparkling gold.
Scroll down to see our absolute favourites, as well as the answers to your burning questions.
Wear Next may receive a small commission if you click a link from one of our articles onto a retail website and make a purchase.
Is Kurt Geiger good quality?
If you're looking to spend a couple of hundred quid on a bag, you understandably want a product that will last. In my experience, that's exactly what you'll get with Kurt Geiger.
Many of their bags are high quality leather, meaning if you look after them, they'll really last.
According to their TrustPilot reviews however, some are less than impressed with the packaging the bags come in and the customer service.
READ MORE: It's Official – I've Found the Best Dupe For the JW Anderson Bumper Bag
Is Kurt Geiger a luxury brand?
While Kurt Geiger is undoubtedly a well-respected and highly sought-after brand, it is important to note that they do not fall into the category of high-end luxury brands like Coach, Chanel, Louis Vuitton, or MCM Worldwide.
Instead, they are known for being the top end of the British high street, alongside other popular brands such as Boden and Whistles.
Are Kurt Geiger bags worth it?
As someone with a few KG bags, I can safely say these are worth it.
My rainbow Kensington has stood the test of time. I've had it for around 5 years now, and it looks just as good as when I bought it.
If you do get bored of one of these bags (a hard feat), you can easily sell them on sites like eBay and Depop for a good amount too.
READ MORE: If You Buy One Bag in 2023, Make It One of These
Shop Kurt Geiger Bags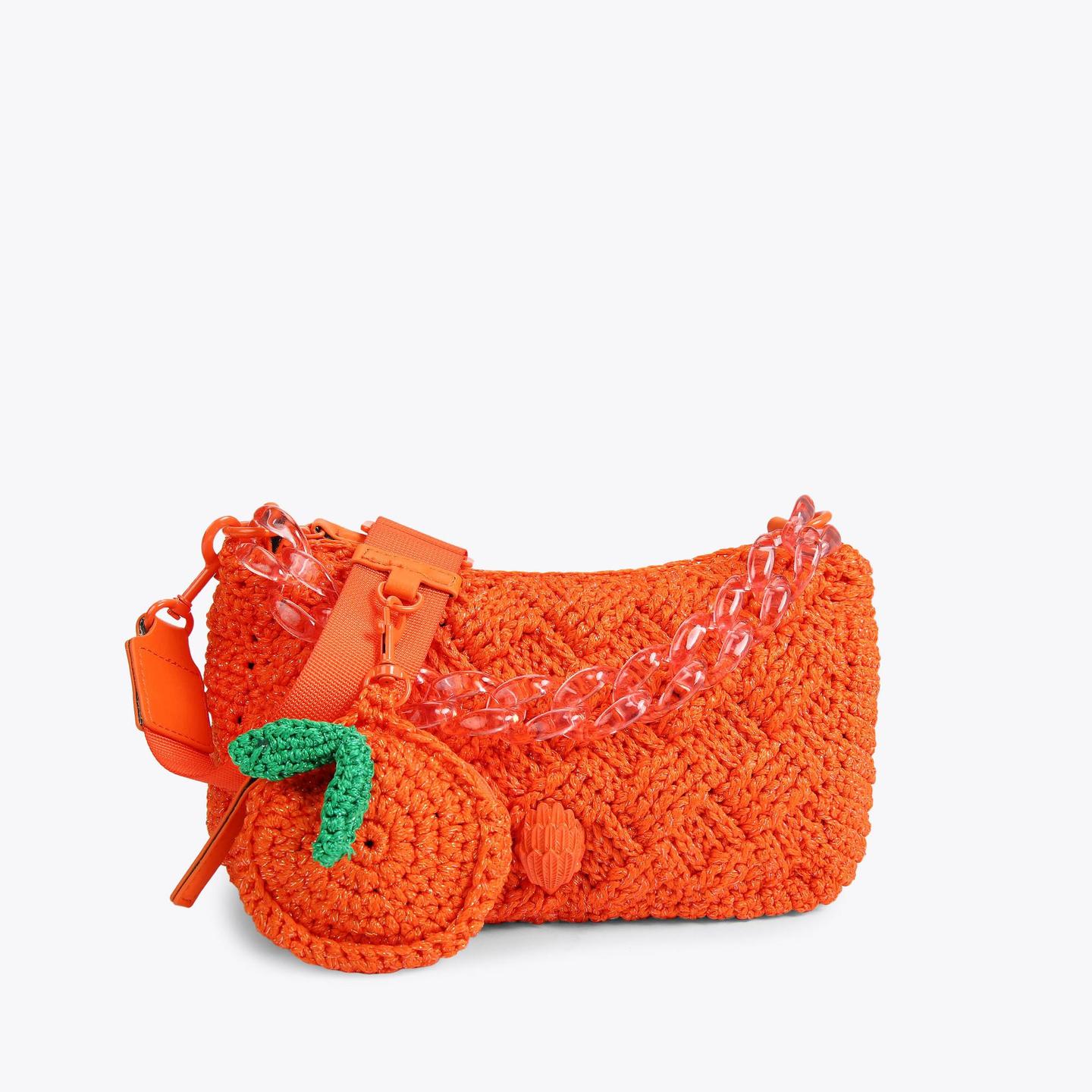 Crochet Multi Crossbody, £149 – buy now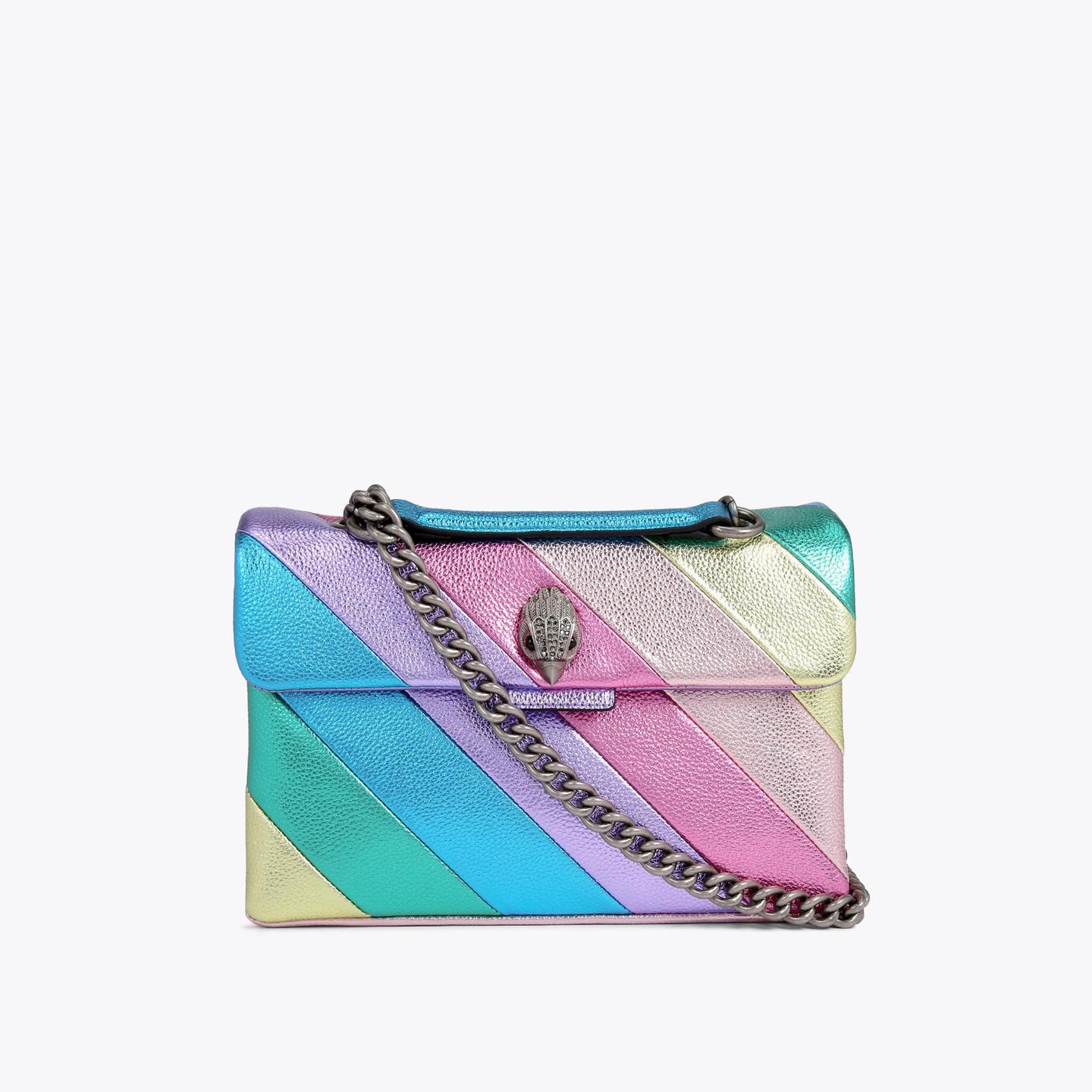 Leather Kensington Bag, £289 – buy now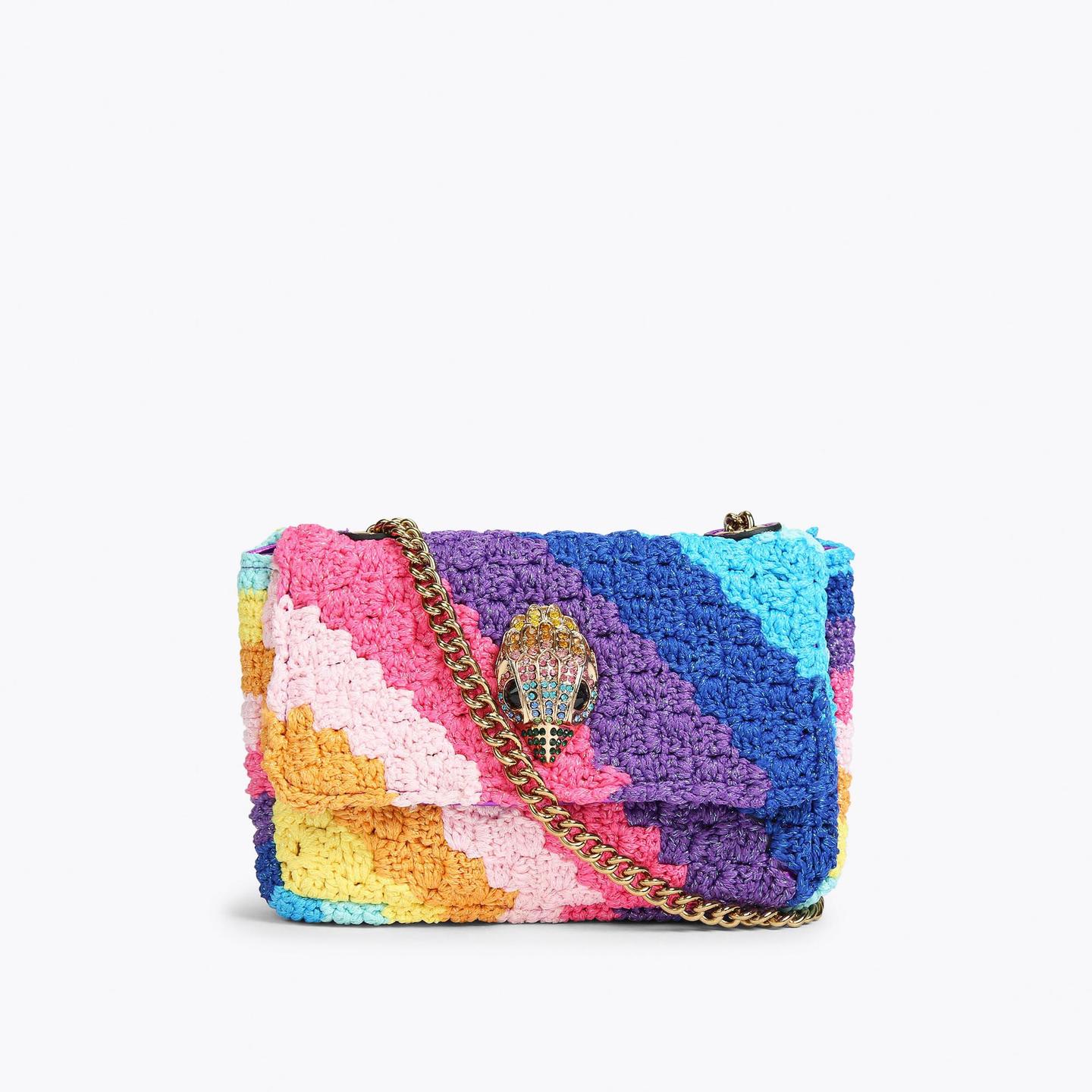 Crochet Kensington, £179 – buy now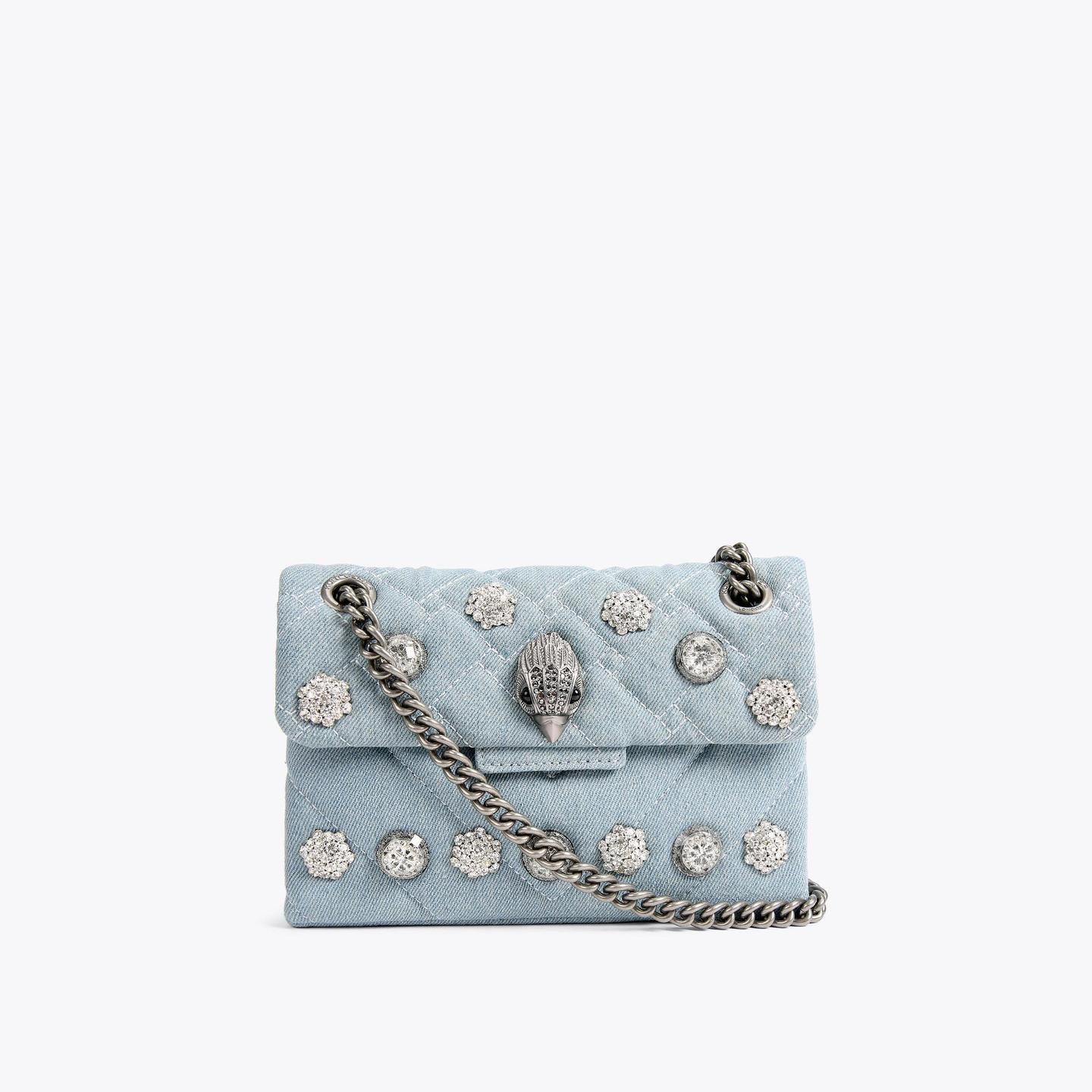 Crystal Mini Kensington, £189 – buy now
Kensington Drench in black, £269 – buy now
Party Envelope, £99 – buy now
Multi Cross Body, £149.00 – buy now
Raffia Kensington Bag, £229 – buy now
Mini Kensington Drench in lilac, £189 – buy now
Nylon Small Multi Crossbody, £119 – buy now
Recycled Multi Camera Bag, £139 – buy now
Recycled Square Shopper, £139 – buy now
Micro Heart Crossbody, £99 – buy now
Houndstooth Fabric Mini Kensington in Beige, £179 – buy now
Micro Mandy in bone, £99 – buy now