Last Updated on August 22, 2022
Winter is looming and the cold weather will creep up before we know it. With those icy winter months just on the horizon, it's time to snuggle up with your warmest coat and slip on some new boots.
I found the best high-heeled boots under £100 to brace for the winter cold — in the most stylish way possible.
READ MORE: These Iconic Boots Have Been 'In' For Over 60 Years
Backpacks, coats, and other winter pieces tend to get all the hype as we start gearing up for the cooler season, but if you want your winter wardrobe to be complete, you've got to focus on your feet too. 
Now, I know what you're thinking — wearing high heels during winter sounds like way too much effort. But there will be rare occasions when you feel like your outfits need a little oomph to elevate your outfit. A fierce high-heeled boot can subtly change your overall vibe.
If you want to look chic, you can pair sleek, high-heeled boots with your favourite coat and tailored trousers. Warm, cozy, and polished.
Looking for a more classic look? You can't go wrong with a turtleneck sweater, trousers, and black coat combo. A heeled black ankle boot will add a modern flare to the whole look.
I've put together a list of nine styles that are a bargain for under £100 and would complete your winter wardrobe.
Wear Next may receive a small commission if you click a link from one of our articles onto a retail website and make a purchase.
Shop High Heeled Boots Under £100
Leather high-heel ankle boots, £89.99, ZARA – Buy Now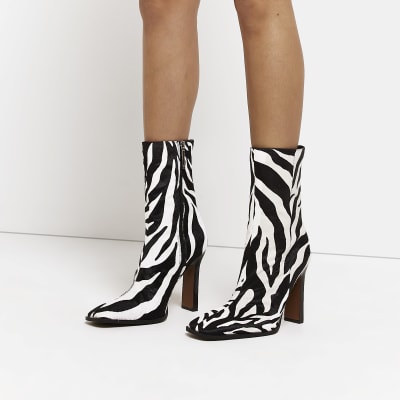 Black leather animal print heeled boots, £95, River Island – Buy Now
Pointed heel ankle boot, £35.99, Mango – Buy Now
Region leather mid-heel boots in red, £65, ASOS DESIGN – Buy Now
Colourful heeled ankle boots, £59.99, Bershka – Buy Now
Loose Shaft Stiletto Boots, £83.95, NA-KD – Buy Now
Knee-high heeled boots, £49.99, H&M – Buy Now
Fabric high-heel ankle boots, £39.99, Stradivarius – Buy Now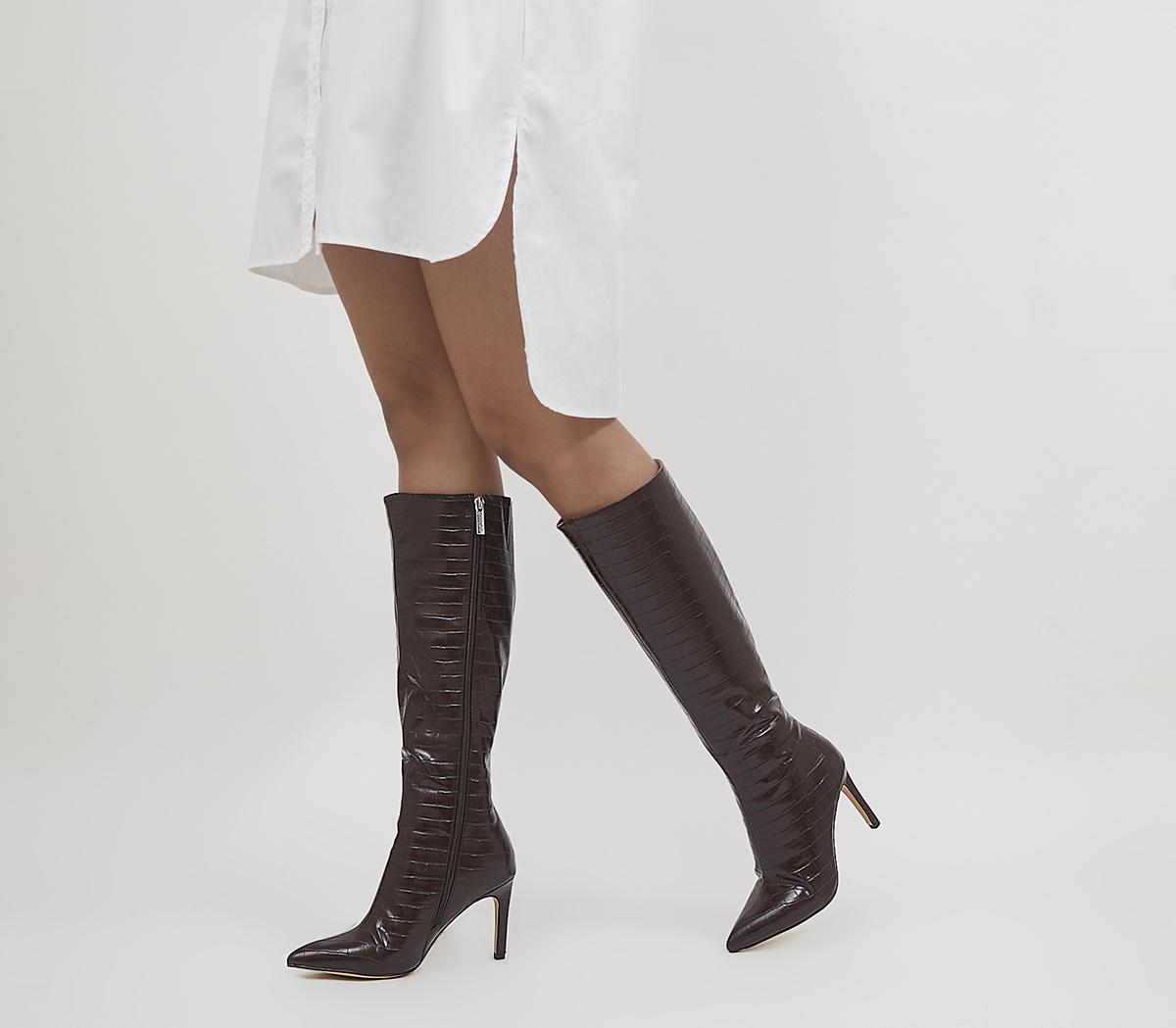 Knighted Pointed Toe Knee High-Heeled Boots Chocolate Croc, £79, Office – Buy Now