Last Updated on June 5, 2023
Looking for a decent pair of linen shorts? I've found so many incredible pairs for a stylish – not to mention cool – summer.
Hot weather dressing should be easy, but for some of us it can be anything but. There's nothing worse than sitting down on a really hot day and feeling the sweat gathering under your thighs, making you worried about standing up and leaving buckets of sweat on the chair.
But it doesn't have to feel like that. Choosing your clothes and more importantly, the fabric of your clothes wisely can make all the difference.
Linen is one of the best fabrics to wear in summer because it's breathable, absorbent and conducts heat, so if you've ever had the awkward situation I've just described, I recommend you get yourself a pair of linen shorts immediately.
While I'll always love my denim shorts, linen shorts have the unique ability of looking both dressy and casual at the same time.
So it's always safe to have a pair or two in your closet, and you can wear them summer after summer as these shorts never go out of style.
So how should you style them? It's entirely up to you, but here are a few ideas.
If you love summer dresses too, check out the best ones from H&M, Zara and Mango next.
Wear Next may receive a small commission if you click a link from one of our articles onto a retail website and make a purchase.
How to style linen shorts
You can never go wrong with classic white linen shorts paired with a black tank top, putting it all together with an oversized black blazer. For that summery feeling, you can opt for some simple summer sandals.
When you're in a rush, choosing black linen shorts and pairing them with a crisp white linen button-up is a foolproof option. It's a versatile combination that you can effortlessly pull off.
Perhaps the easiest way to wear them is with a co-ordinating top. I particularly love co-ords because they're ideal when you don't want to have to think about styling too much, but still want to look put together.
Shop linen shorts
Linen Blend Bermuda Shorts, £25.99, Zara – buy now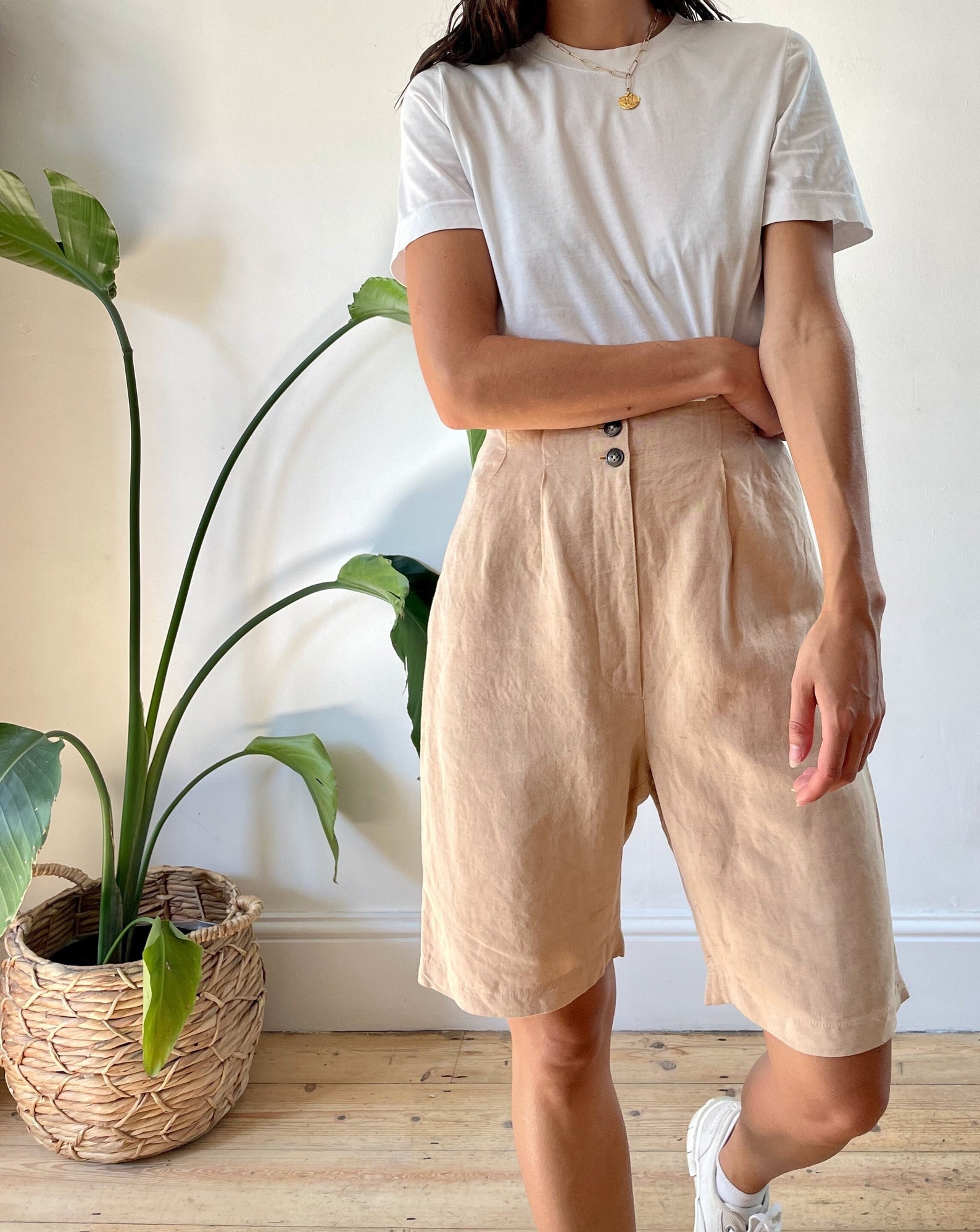 1990s Vintage Bermuda Neutral Linen Shorts Size XS-S Waist 26″, £43, Etsy – buy now
Linen-blend pull-on shorts, £12.99, H&M – buy now
Shorts, £60, With Nothing Underneath – buy now
Jessie Shorts, £38, Lucy&Yak – buy now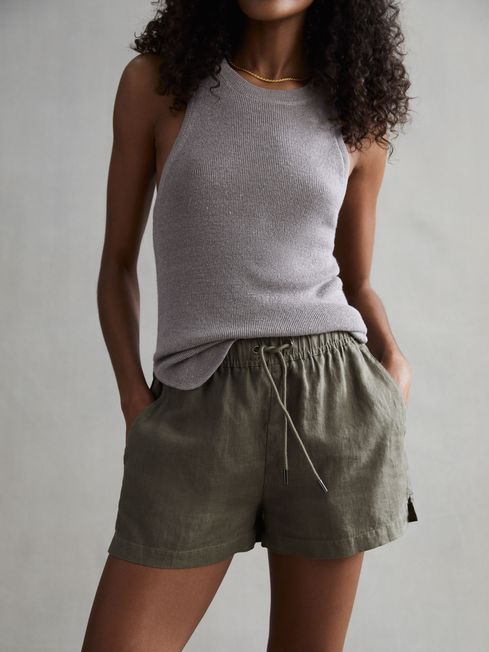 Cleo Linen High Rise Drawstring Shorts, £78, Reiss – buy now
Linen blend shorts regular waist beige, £28, Monki – buy now
Dynasty Linen Shorts, £120, Sleeper – buy now
Mila Linen Short, £100, Reformation – buy now
Gingham Linen Shorts, £45, COS – buy now
Linen Drawstring Shorts, £45, Arket – buy now
Linen Drawstring Shorts, £55, & Other Stories – buy now