Last Updated on September 5, 2022
There are two types of quilted jacket to get acquainted with in 2022.
Firstly, there's the almost-puffer. Waterproof, lightweight and practical, this is an effortless wardrobe staple.
The Frankie Shop's oversized quilted jacket has proved one of the most coveted items of the year, selling out time and time again. Of course it's back for AW22.
READ MORE: 11 Key Trends For Autumn Winter 2022 You Can Actually Wear
It inspired the high street to follow suit, with quite literally hundreds of similar jackets and coats emerging that gave the label's a run for its money.
Then there's pretty, vintage-inspired and printed quilted jackets. There are plenty of these on the high street too, many of which come with little details to add to their charm. Think tie fastenings, embroidery and piping around the edges.
Both are equally chic, but which style you choose will depend entirely on which camp your style fits into. If you prefer sports luxe, you'll love the former version.
I find myself in the latter camp, opting for retro prints and cotton fabrics.
There are a surprising number of ways to wear them, and while they were previously worn as an exclusively practical choice, they've come a long way.
The silhouette has changed from tight-fitting and not-so-flattering, to an oversized and more casual cut.
This has opened up the trend to so many more (me included), making it one of this autumn's most wearable looks.
Inspired to get involved? Here's our edit of the best quilted jackets to choose from now.
READ MORE: Ballet Flats Are Back – Here are 13 Pairs I Love For Under £50
For fashion advice and chit-chat, join our Facebook group What To Wear Next or follow us on Instagram.
Wear Next may receive a small commission if you click a link from one of our articles onto a retail website and make a purchase.
Shop quilted jackets
Embroidered Quilted Jacket, £120, Boden – buy now
Quilted Shawl Collar Jacket, £119, Arket – buy now
Short puffer jacket, £59.99, Zara – buy now
Clemence oversized quilted printed cotton jacket, £603, SEA – buy now
Roma Kelso Jacket, £248, Free People – buy now
Teddy quilted-shell jacket, £245, Frankie Shop – buy now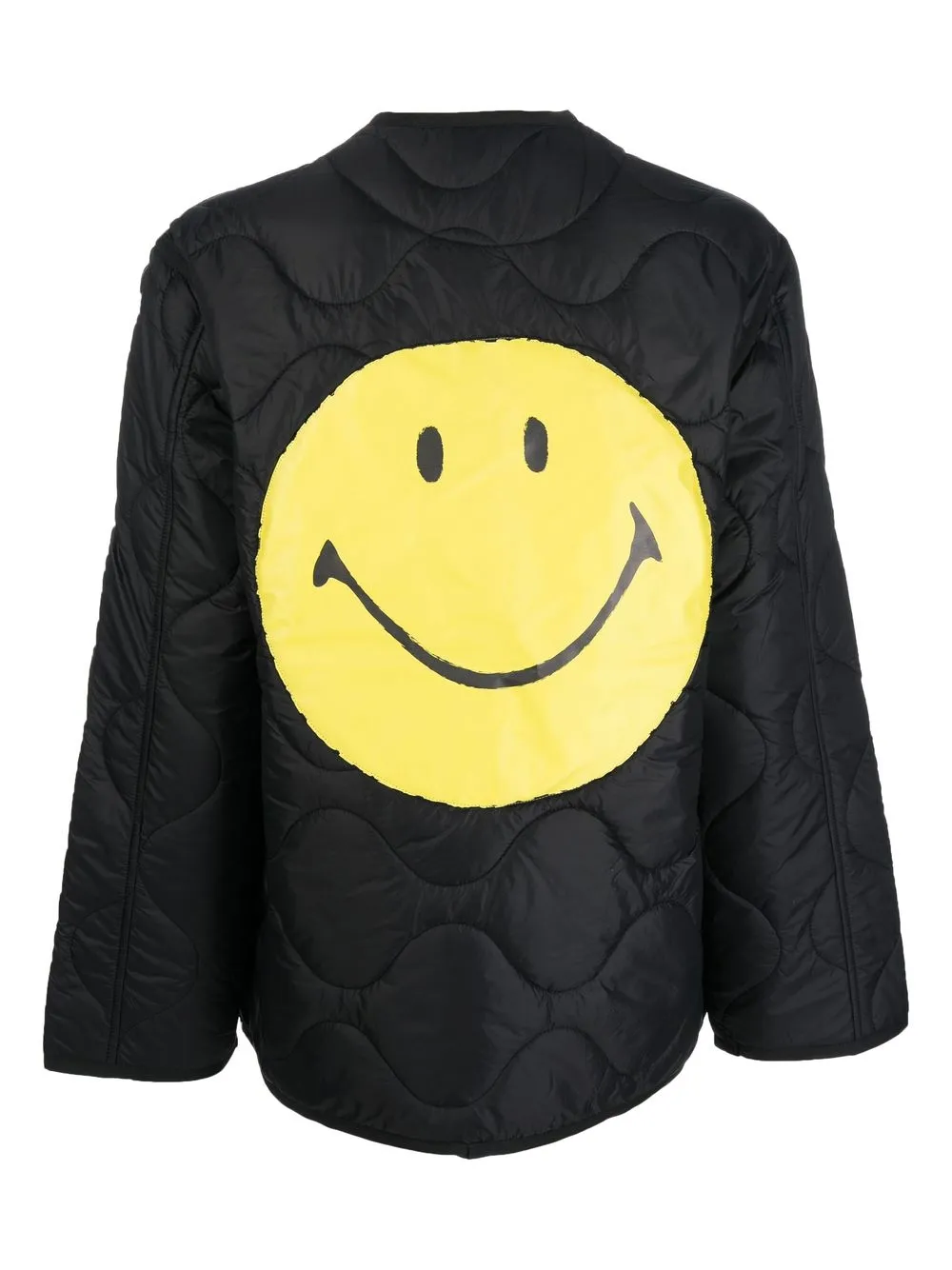 Quilted Jacket, £333, Joshua Sanders x Smiley – buy now
Short Quilted Jacket, £99.95, Massimo Dutti – buy now
Quilted Jacket, £39.99, H&M – buy now
Printed quilted jacket, £59.99, Zara – buy now
Jarina Patchwork Quilted Jacket, £548, Free People – buy now
Paisley Print Quilted Tie Front Jacket, £71.20, Warehouse – buy now