With almost 2.5 million weddings estimated in 2022, we're all bound to be attending more weddings this year – and if you're anything like me, I'm sure you want to be one of the best dressed.
With all the wedding guest dresses available on the market right now, it won't be a challenge.
We've scrolled through thousands of dresses, keep reading for our edit of the best wedding guest dresses.
READ MORE: Fisherman Sandals Are Set To Be the Shoes of the Summer – Here Are 17 Pairs We Love
I've always stuck to the classics when it comes to wedding dressing. There are so many unwritten rules for what to wear during these occasions that it can be quite tricky to zero in on what's appropriate and also the right fit for your style.
It's a good thing there are plenty of options from the high street and independent designers. We're truly spoilt for choice — even in the cost department.
Spring summer 2022 are shaping up to be exciting, with sheer, stripes, tie-dye and feathers featuring heavily (Check out more of our predictions for the upcoming seasons here).
Embellishments and prints aside, long sleeves with elasticated cuffs are also going to be big. Basically, more is more.
If you're not a fan of hopping on trends, you still have lots to choose from. From classic cuts, puff sleeves, cut out, florals and bright colours we've got something for everyone.
Okay, we don't play favourites around here but I'm sure you're wondering what Zara has to offer too. I'm here to bring good news: a beautiful cutwork embroidered dress is coming your way.
If you're ready to go shopping for the best wedding guest dresses for 2022, I've found 17 for you to start with.
Follow us on Instagram and tag us in your best outfits to be featured!
Wear Next may receive a small commission if you click a link from one of our articles onto a retail website and make a purchase.
READ MORE: Zara's Sell Out Dress is Back in 2 New Colours
Shop our edit of the best wedding guest dresses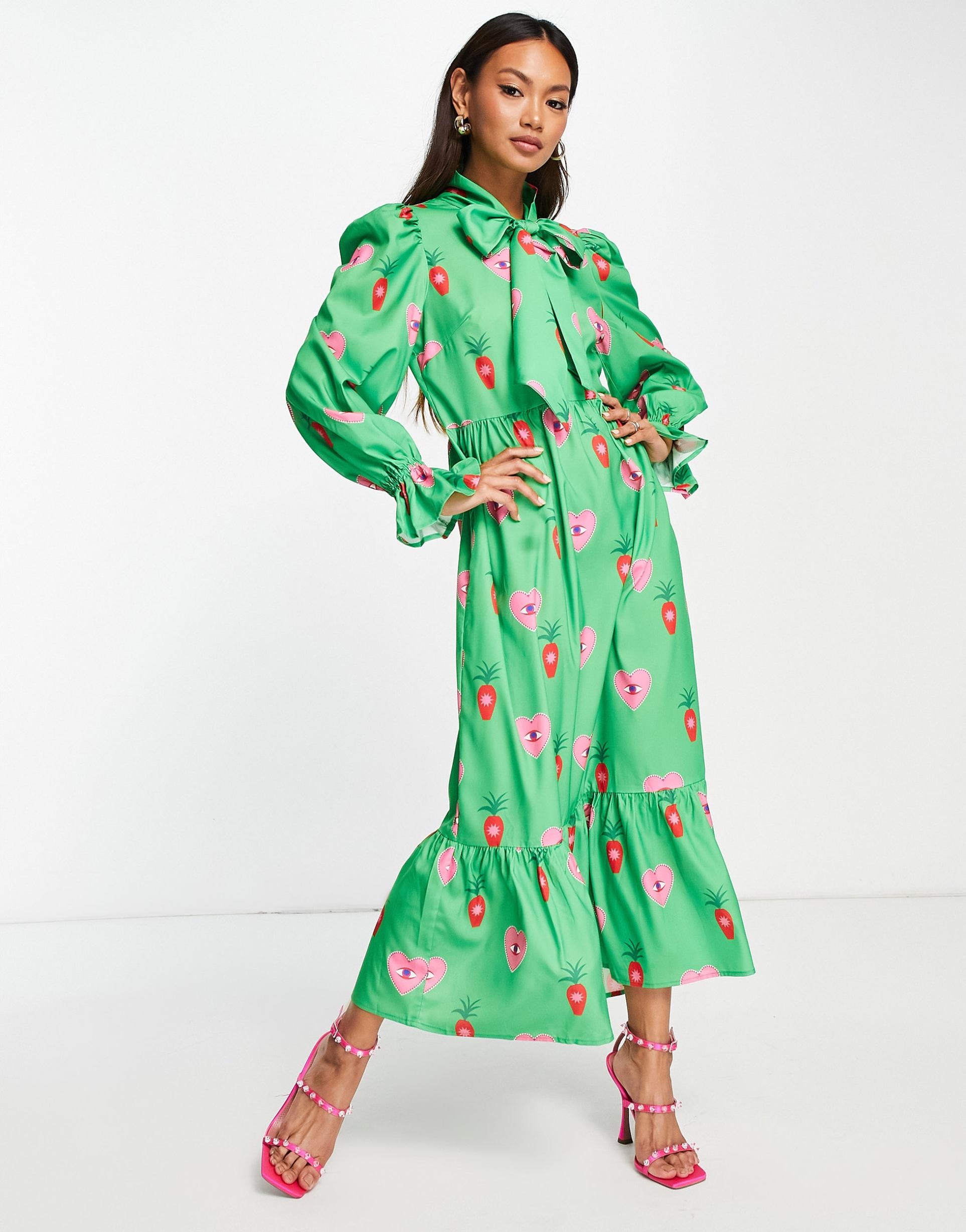 Never Fully Dressed Heart Print Smock Maxi Dress, £89, ASOS – buy now
Dress With Cutwork Embroidery, £59.99, Zara – buy now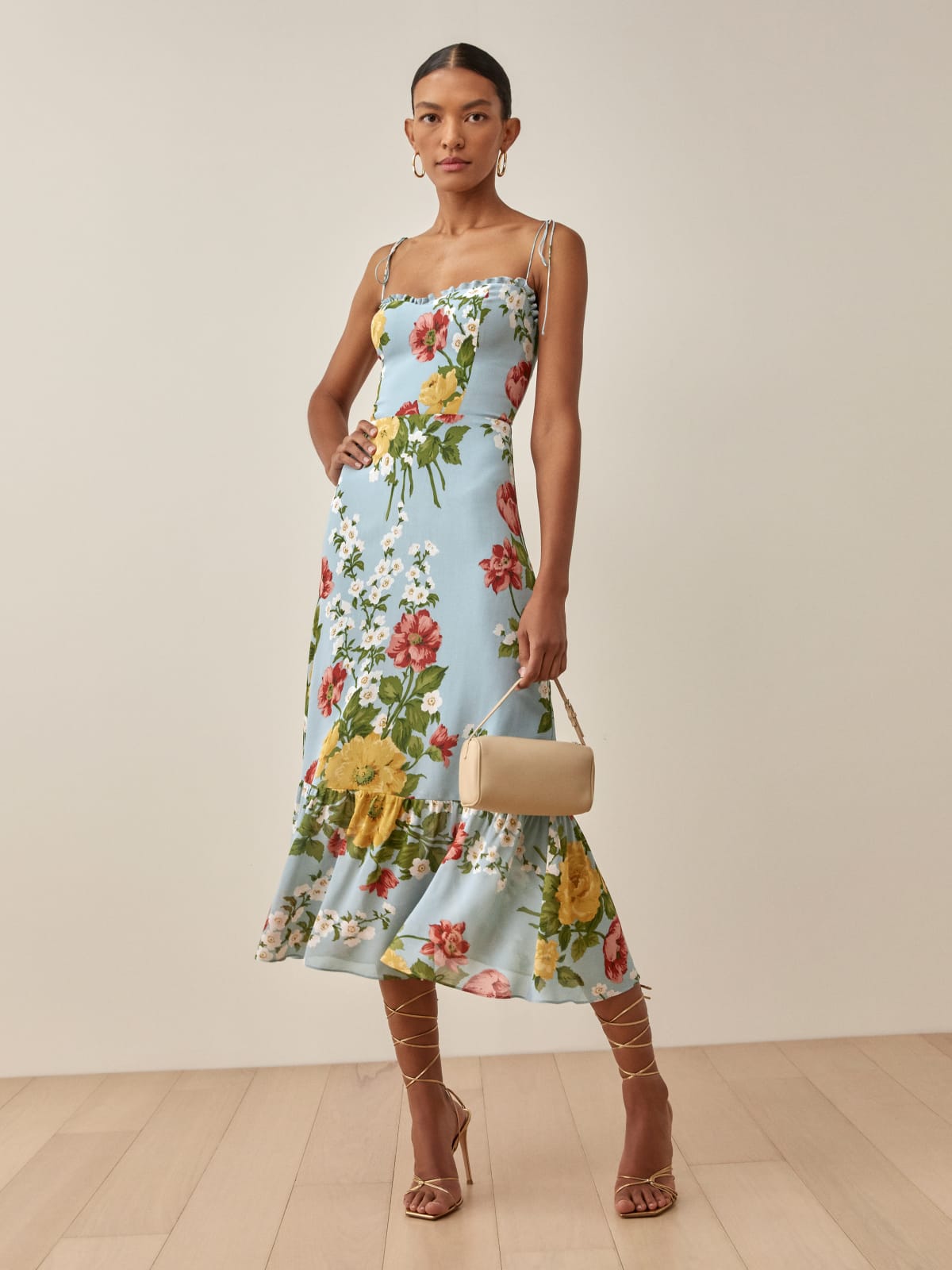 Enya Dress, £285, Reformation – buy now
Pink Puff Sleeve Midi Dress, £280, Olivia Rubin – buy now
Red Floral Carmen Midi Dress, £89, Never Fully Dressed – buy now
Smocked Bandeau Ballerina Dress, £350, Needle & Thread – buy now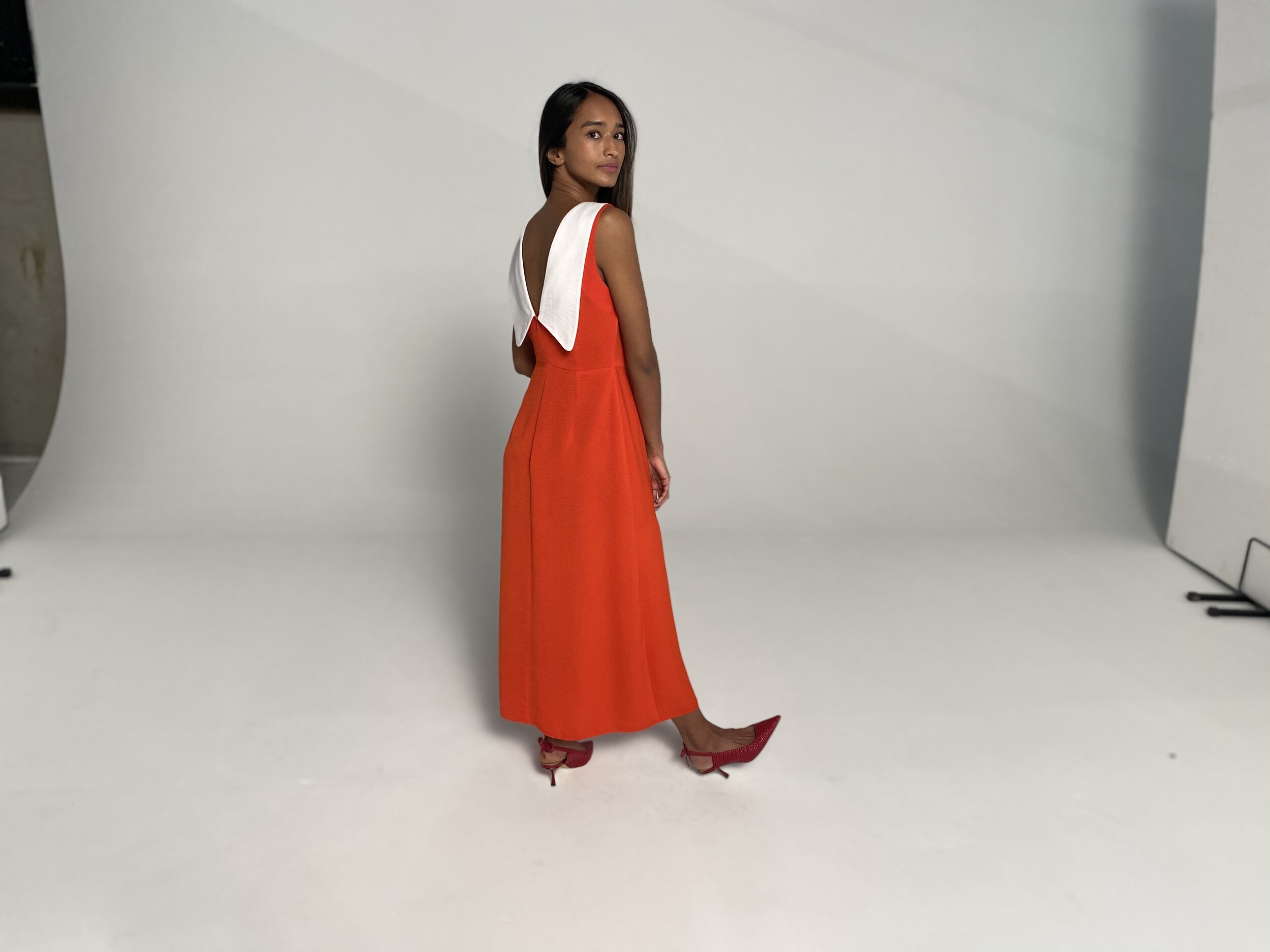 The Susie Dress Red, £190, Franks – buy now
Abi – Icing Sugar Polka Dot Dress, £295, Rixo – buy now
Cape One Shoulder Mini Dress, £198, Reiss – buy now
Riviera – Blue Scandi Spot Mix Dress, £255, Rixo – buy now
Bright Stripe Silk Shirt Dress, £158, Olivia Rubin – buy now
Sarah Tie Detail Dress, £199, Whistles – buy now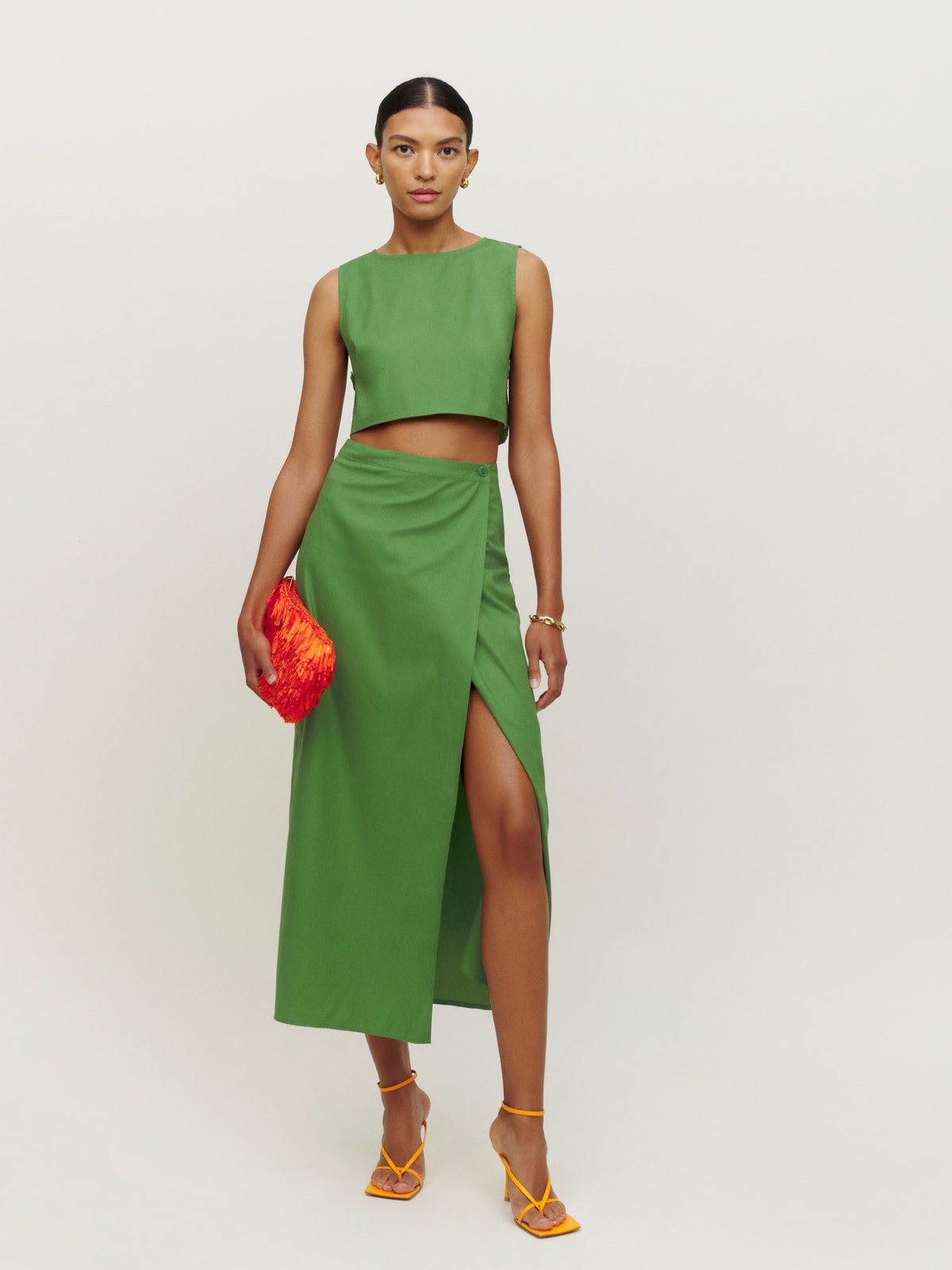 Mylie Two Piece, £285, Reformation – buy now
Cut-Out Midi Dress, £55, & Other Stories – buy now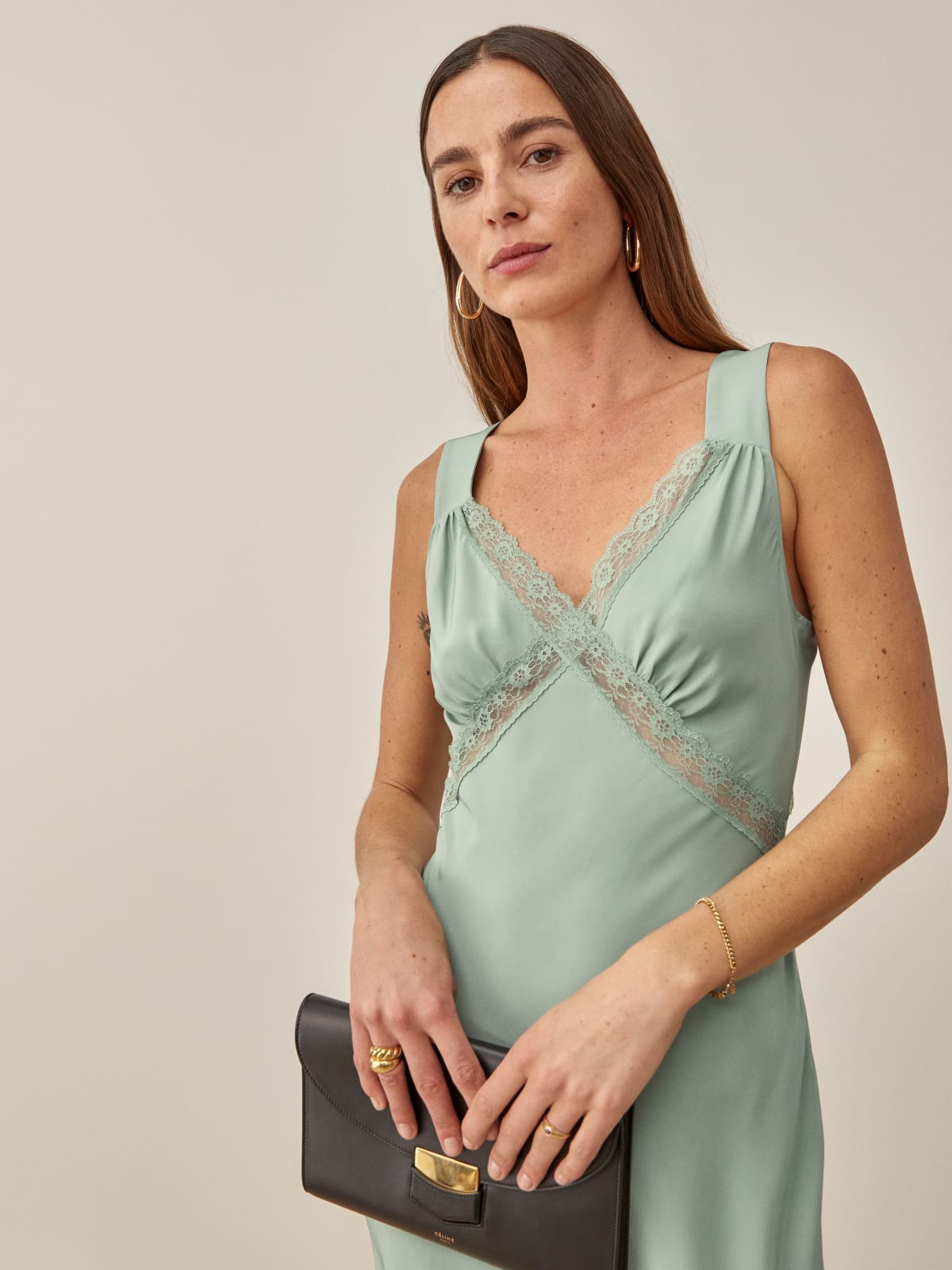 Provence Dress, £285, Reformation – buy now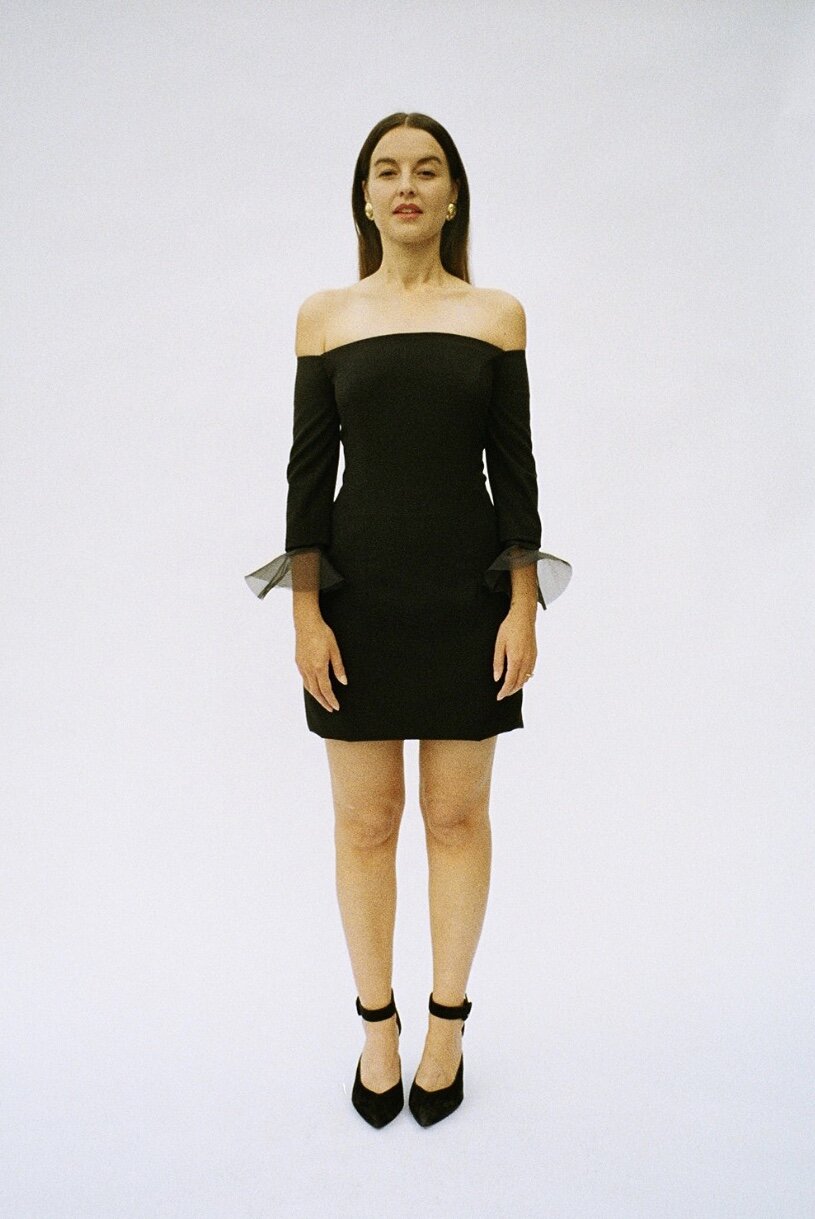 The Sally Dress Mini, £160, Franks – buy now
Puff Sleeve Off Shoulder Midi Dress, £238, Reiss – buy now