Last Updated on September 7, 2022
Cardigans were long-considered frumpy, granny-chic, but 2019 changed the game, thanks to Katie Holme's infamous Khaite set. So now, the humble cardigan is a chic wardrobe staple.
After being photographed around New York wearing a bra and cardigan set, people were obsessed. Then, Zara jumped on the trend with an oatmeal-colored cardi set a week after the photos came out.
READ MORE: Everything You Need to Know About Paris Fashion Week 2022
Years after this iconic fashion moment, cardigans are now a wardrobe staple and the best trans-seasonal knitwear of choice. They're comfortable, soft-looking knitwear that adds a little cosiness to your outfit.
The best thing about cardigans is that they come in so many various designs. You can't beat classic beige, burgundy, and grey cardigans, but the options are excellent.
From chunky knit looks to jazzy vintage styles, there's a cardi that fits your aesthetic. Of course, there are many ways to style them too! You can pair them with trackies or go chic by layering them with a classic black coat.
To give you a little hand, we've rounded up the best cardigans you can find at Zara.
Wear Next may receive a small commission if you click a link from one of our articles onto a retail website and make a purchase.
For fashion advice and chit-chat, join our Facebook group, What To Wear Next, or follow us on Instagram.
Shop Zara cardigans
Synthetic Woold Cardigan, £29.99, ZARA – buy now
Oversized Cardigan, £32.99, ZARA – buy now
Ribbed Knit Cardigan, £32.99, ZARA – buy now
Knit Cardigan With Golden Buttons, £32.99, ZARA – buy now
Cardigan With Floral Embroidery, £49.99, ZARA – buy now
Fuzzy Knit Cardigan, £29.99, ZARA – buy now
Striped Knit Cardigan With Gold Buttons, £32.99, ZARA – buy now
Knit Cardigan With Bows, £45.99, ZARA – buy now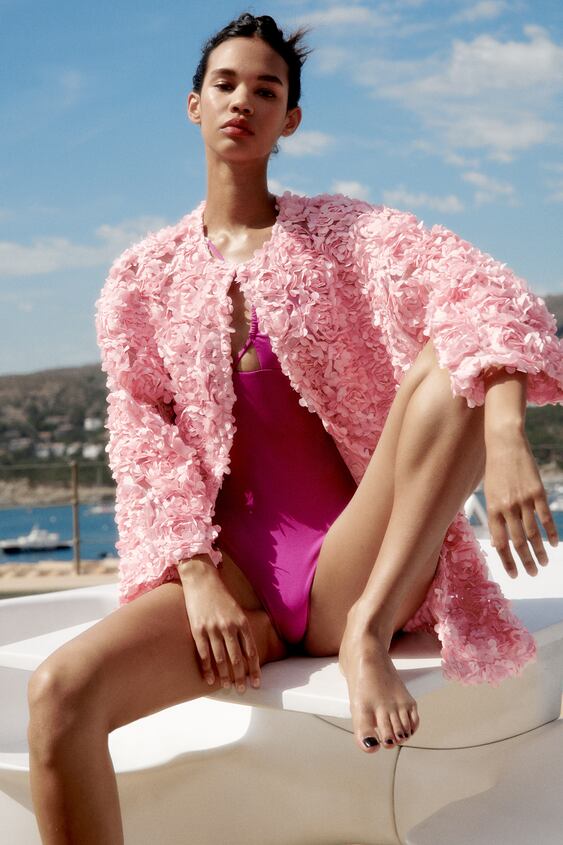 Textured Floral Knit Coat, £79.99, ZARA – buy now
Houndstooth Knit Cardigan, £29.99, ZARA – buy now