Last Updated on August 4, 2022
Boots season is coming up soon and as usual, Bottega Veneta is leading the shoe game with some of the most wanted pairs on the market.
If you're anything like me, you already have the Italian brand's two-tone tire boots firmly on your wish list for AW22 — which is exactly why you're here.
READ MORE: These Affordable Shoulder Bags Look Exactly Like Balenciaga's Le Cagole
However not all of us can afford a pair of shoes that cost over £1,000, no matter how beautiful they are.
If you want the look but don't have that much to shell out, you'll be glad to know that the high street is full of options that have taken inspiration from the designer's contrast sole boots.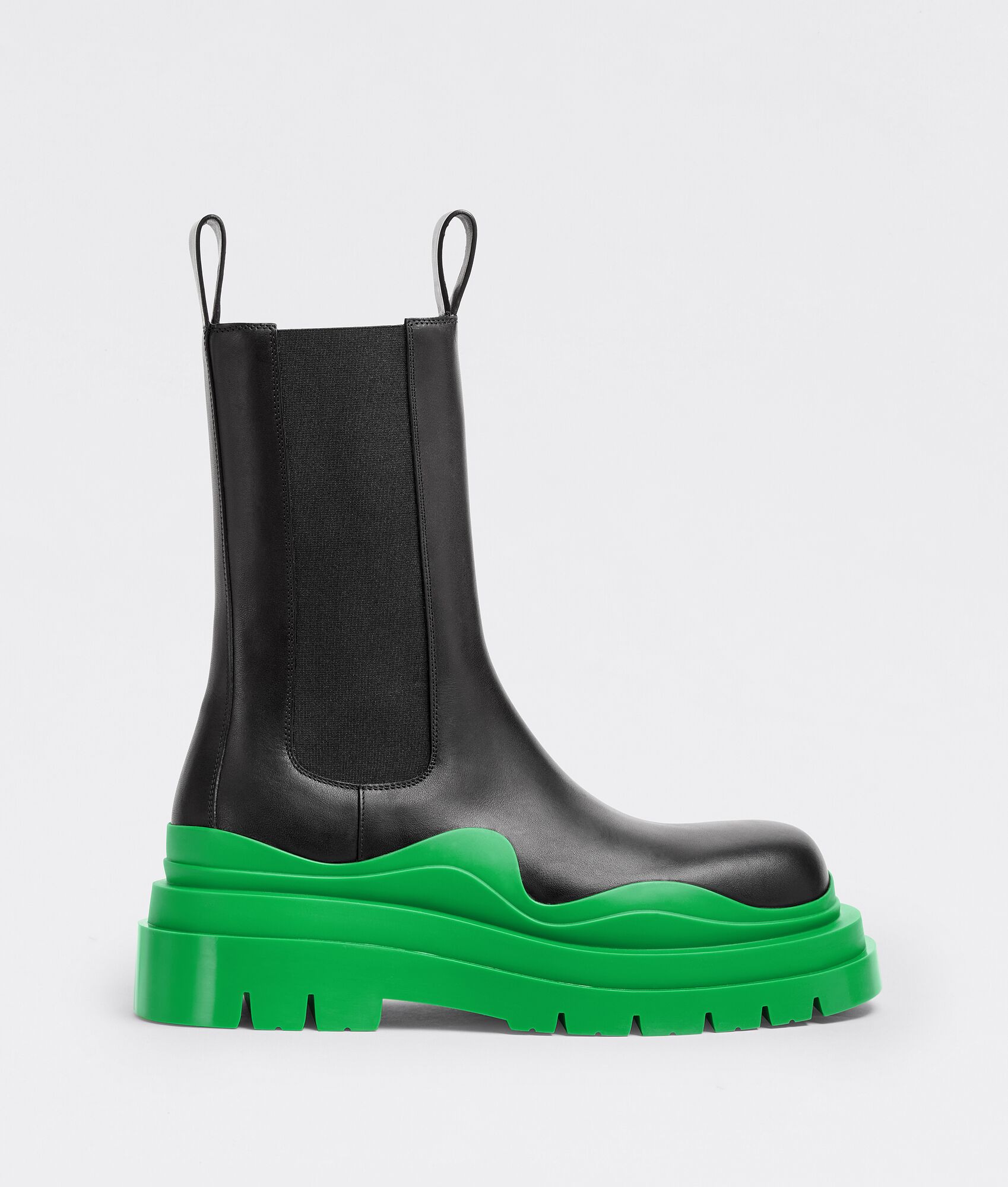 Tire Boots, £1,010, Bottega Veneta – buy now
For a mid-range designer choice, there's Gia Borghini's two-tone ankle boots. Though they come in a different material — they're made of rubber — they still have the look down with the height and the heels.
On the more affordable side, there's Charles & Keith's combat boots with a pink, blue or lime-coloured sole.
For an even more affordable option, you can turn to Ego's Energy Green Chunky Sole Chelsea Boots. They're the most similar in style to the Bottega Veneta two-tone tire boots with their wave design above the heels, and they come in a wide variety of colours.
There are so many boots available right now that are so similar to Bottega's, making the designer look much more affordable for us mere mortals – and while it might be warm outside, there's no better time to invest as they're all on sale at the moment.
Here are our favourites.
READ MORE: 5 Jacket Trends To Sit Up and Take Notice of For AW22
For fashion advice and general chit-chat, join our Facebook group What To Wear Next or follow us on Instagram
Wear Next may receive a small commission if you click a link from one of our articles onto a retail website and make a purchase.
Shop chunky boots
Chunky Sole Ankle Biker Boots, £39.99, Ego – buy now
Ace leather chunky chelsea boot in black and lime, now £49.50, Topshop – buy now
Haiti chunky heeled chelsea boot in black and blue, £72, Topshop – buy now
Topshop Kick Chunky Lace Up Boot, now £28, ASOS – buy now
Iggy Coloured Sole Combat Boots​, £95, Charles & Keith – buy now
Admire Premium Leather Chunky Chelsea Boots, now £42.50, ASOS – buy now
Energy Red Chunky Sole Ankle Chelsea Biker Boot, £39.99, Ego – buy now
Topshop Ace Leather Chunky Chelsea Boots, now £57.75, ASOS – buy now
Two-tone Ankle Boots, now £169, Gia Borghini at Farfetch – buy now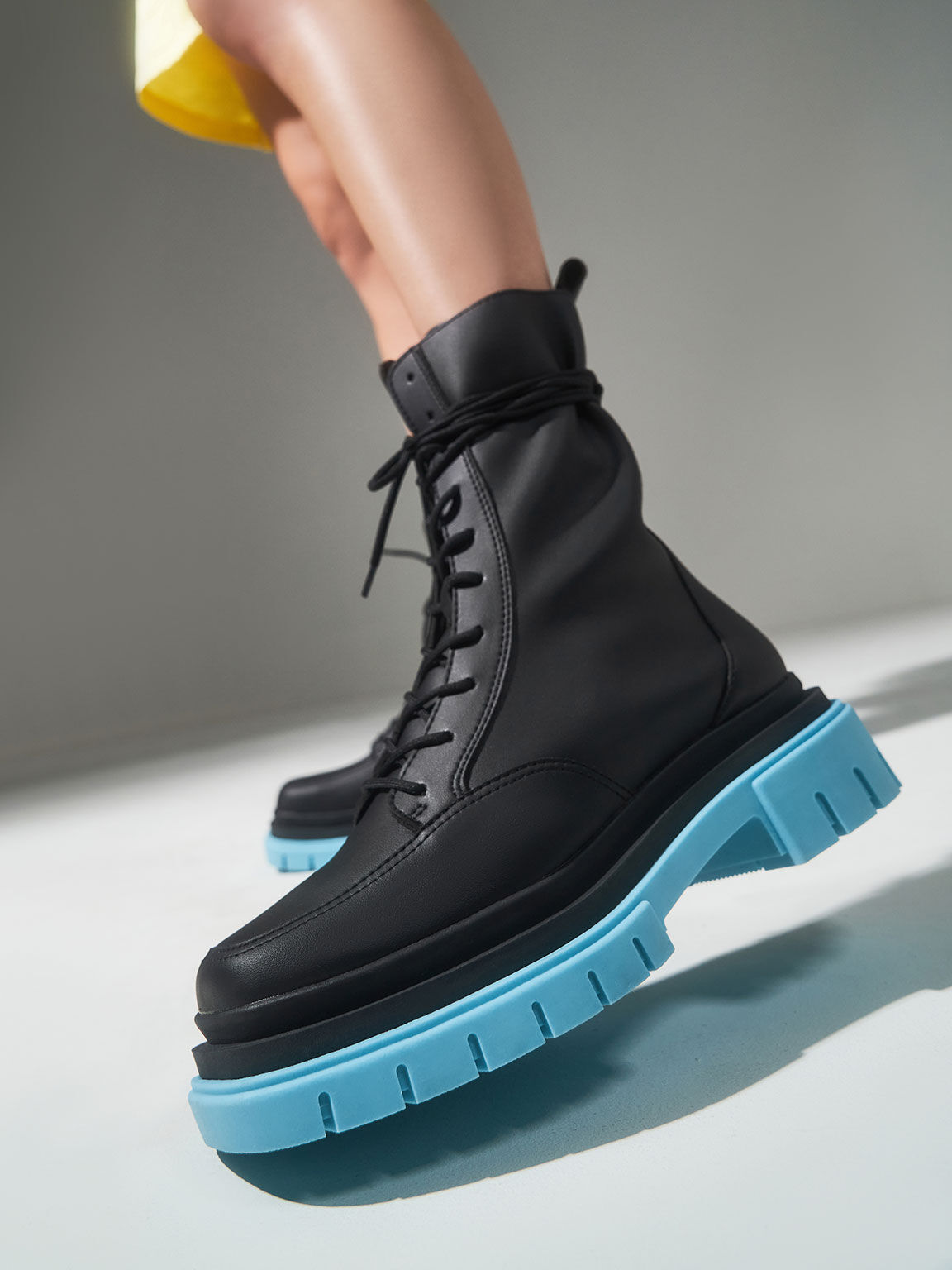 Iggy Coloured Sole Combat Boots, £95, Charles & Keith – buy now
Contrast-sole Ankle Boots, now £39.99, Mango – buy now
Topshop Kylie Chunky Chelsea Boot, now £22, ASOS – buy now