Black Friday has landed, so if you've been thinking about investing in your favourite Gucci item for the past few months, now could be the best time to do it.
Gucci has always been top of its game, with its handbags, shoes and luxury clothing being some of the most desirable on the plane – but as expected, the price tags behind the brand are eye-wateringly high.
READ MORE: Get 30% Off Ganni, The Vampire's Wife, JW Anderson And Much More At Matches Fashion Right Now
During Black Friday many retailers slash their prices, so you can pick up luxury items for a slightly more affordable price.
So does Gucci take part and how much can you expect to save? Here's everything you need to know.
Does Gucci take part in Black Friday?
Sadly Gucci itself doesn't take part in Black Friday.
However many stockists of the brand do, so you may still have the opportunity to save some pennies.
What retailers offer Gucci During Black Friday?
Other retailers like Farfetch, Matches Fashion, and Net-A-Porter offer great luxury pieces, and they all take part in Black Friday.
Farfetch offers pre-loved designer pieces from the brand, and these are included in its current sale. They're offering an extra 20% off on the sale this weekend too.
You can read more about the Farfetch Black Friday sale, including exact sale dates and discounts.
What about Gucci Beauty?
Stockists also offer discounted Gucci Beauty and Gucci fragrances during Black Friday.
Sephora is currently offering up to 50% off for Black Friday, while John Lewis has 20% off selected beauty.
When is Black Friday?
Black Friday takes place on the last Friday of November. This year, that's the 25th. Cyber Monday then happens the following Monday.
Read our guide to the BF sales.
READ MORE: Zara Black Friday & Cyber Monday Sale 2022: Date, Time, Discounts & Details
Does Gucci ever have a sale?
If you're hoping to grab a Gucci bag or loafers for 50% off on their website or at their store, I have some bad news—Gucci doesn't offer discounts or promos, ever.
Wear Next Opinion
Big sales and discounts are exciting for most fashion lovers. This is your chance to grab the best pieces of the season at lower prices and even snag a few high-end brands without the pricey tag.
But we also can't avoid the environmental impact of events like Black Friday and Cyber Monday.
So, this year we encourage you to shop mindfully. Due to size constraints and budgets, we understand that shopping sustainably is not an option for everyone.
We encourage you to be mindful of your shopping habits and avoid purchasing items you will most likely discard in a year.
Shop smarter, not harder. You can make a wish list of items your wardrobe actually needs. Don't forget to include Christmas gifts for your friends and family.
Shop the Gucci sale
Here are just some of the Gucci pieces we've come across this Black Friday.
Gucci Flora Gorgeous Gardenia Eau de Parfum 30ml, now £49.68, Sephora – buy now
Gucci Memoire d'Une Odeur Eau de Parfum For Him & Her 60ml, now £66.60, Sephora – buy now

Gucci Guilty Pour Femme Eau de Parfum Intense 50ml, now £70.30, Sephora – buy now
Gucci Bloom For Her Eau de Parfum 100ml, now £90.90, Sephora – buy now
Gucci Mascara L'Obscur, now £25.50, John Lewis – buy now
Gucci Rouge À Lèvres Satin Lipstick, now £30.60, John Lewis – buy now
Gucci Poudre De Beauté Éclat Soleil Powder, now £39.95, John Lewis – buy now
Gucci GG0811S Women's Rectangular Sunglasses, now £224, John Lewis – buy now
Gucci Pre-Owned GG Supreme Apple Padlock shoulder bag, now £1,620, Farfetch – buy now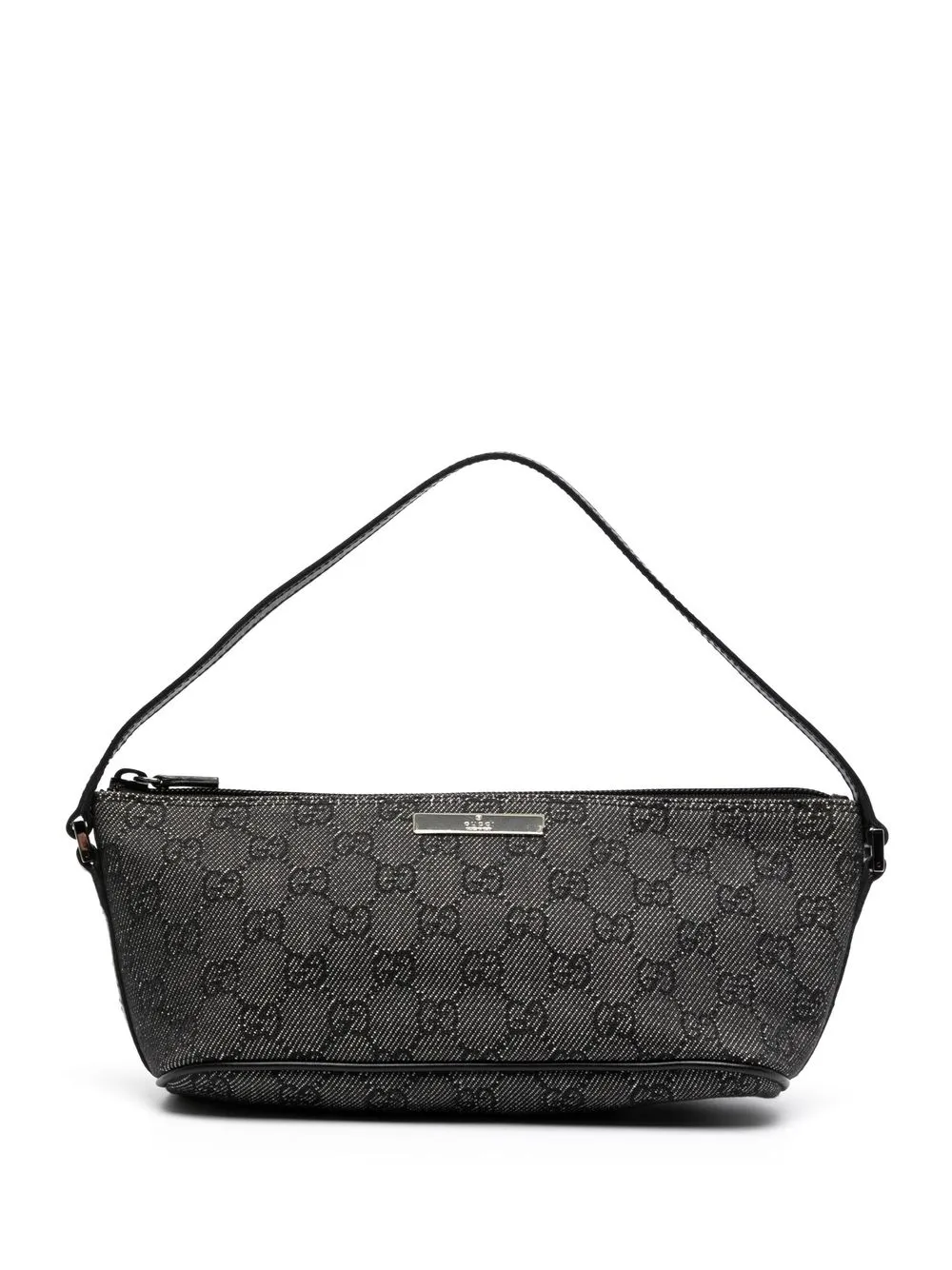 Gucci Pre-Owned 1990-2000s GG mini zipped handbag, now £354, Farfetch – buy now